Nothing can come close to the heart-pounding thunder of horse hooves beating across the ground as they run through the plains.
The Best Places To See Wild Horses in America
Luckily, you don't have to miss out on seeing the beautiful sight of these creatures. Here are some of the best places to see wild horses in America today.
1. Sweetwater, Wyoming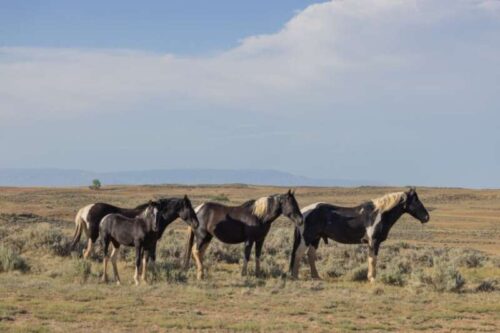 When you think about a place like this, you can imagine the great frontier of the old west and what it must have been like several hundred years ago. Remnants of those days still make their way across the plains, as descendants of the horses brought to the west by cattle ranchers in the 1800s still gallop here daily. They're a part of what makes Wyoming and its wildlife so magical.
2. Waipio Valley, Hawaii
On the "Big Island," as the Hawaiian natives call it, you can experience something you might not expect to see in the Valley of the Kings. Here, wild horses run free among waterfalls and open, lush, and tropical backdrops. If you love a scenic view, nothing comes close to having these horses in the background of a Hawaiian paradise.
3. Outer Banks, North Carolina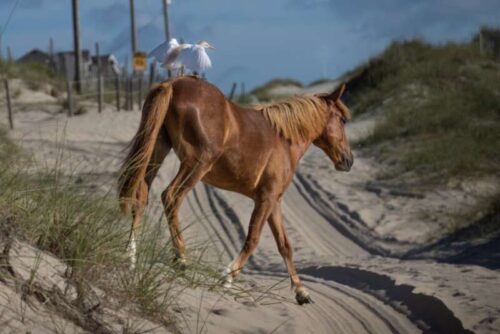 In a remote area of North Carolina on the east coast, you'll likely come across wild horses on the shoreline running in the early mornings. Many people say these horses were survivors of shipwrecks, and they were even from settlers during the time of the conquistadors. Today, we know them to be a Spanish domesticated breed, but people have left them alone to roam as they have for hundreds of years.
4. Steens Mt. Wilderness, Oregon
There's no limit to what you might encounter in this stretch of the pacific northwest, as there are hundreds of miles of wilderness crawling with wild horses living in the territory. If you need someplace new to sightsee, there's no way you can miss the breathtaking vistas, clean mountain air, and wild horses you'll pass while you're there.
5. Tonto National Forest, Arizona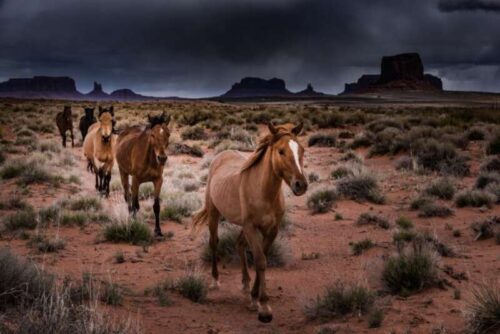 If you're traveling around the Phoenix area, Tonto National Forest is about an hour away. Tonto National Forest is one of the most breathtaking places in North America to visit. What really captures the scenery is the wildlife. You might even come close to wild horses that are living historical markers of the Spanish influence in the area left by the conquistadors from the 16th century. Luckily, many people have made an effort to preserve these horses from being put into captivity over the years.
Suppose you want to see wild horses in their natural habitat; you still can. These are some of the best places to see wild horses in America today, so take advantage of your opportunity.