Homesickness: when someone is experiencing a longing for one's home during a period of absence from it. Things can get difficult when homesickness hits. Read on and find out how to deal with this feeling.

When Terrible Homesickness Hits on a Trip
At the moment I'm sitting in my cabin with my laptop looking through the window. Outside I can see Santorini's coastline. One of the most famous and visited places by tourist in the world. It's not my day. I miss home, the ones I love, my own kitchen, and more of those familiar things.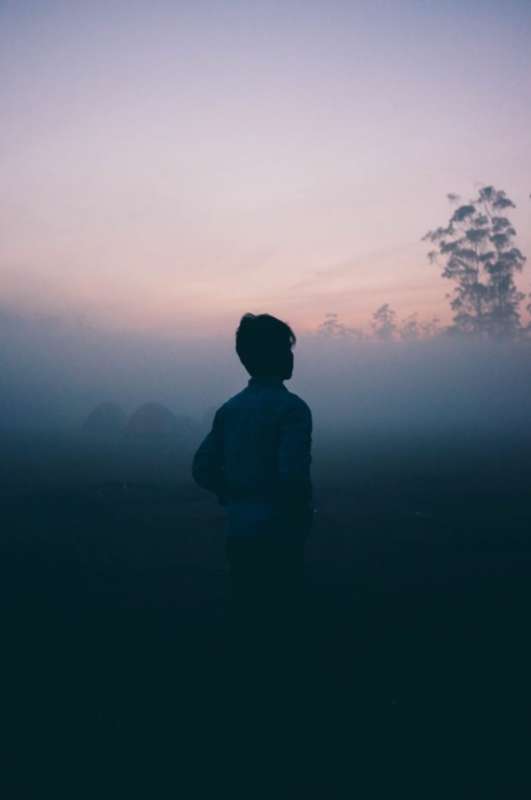 Is homesickness a negative feeling?
When talking to others about how I feel it seems I said something dirty, something that isn't allowed to be there when traveling the world. It should only be fun and amazing, there is no room for 'negative' feelings. But, to be honest, to me there is nothing negative about being homesick. It means I have something really good to return to. Most of us traveling women get homesick thinking about traveling when home … why do I have the feeling that being homesick while traveling isn't allowed? Being homesick is something for children that go for a sleepover for the first time in their life.
Does homesickness equal distress?
I just did a little googling about homesickness. The first thing that Wikipedia tells me, "Homesickness is the distress caused by being away from home." I know that there are people who experience the feeling of being depressed, unhappy, melancholy, and distress while being homesick. Thankfully, I don't experience being homesick as distress at all. It makes me missing my friends, family, and other little things from home, but it also gives me a comforting feeling that all of that is waiting for me at home when I return from my travels.
Homesickness doesn't need to take away joy
Homesickness doesn't take any of my joy away when traveling. Okay, some days I don't feel to explore, meet other people, or feel to act like everything is well. Then I just want to snuggle up with a blanket, read a book, drink warm tea, have some chocolate, and maybe watch a movie. At home all my friends have those days, why not have them when we travel? Don't know how it is for you, but sometimes I need my downtime, or my "Me time", as I call it.
Good memories from home
While writing this article, there is some music playing in the background. A song just came up that reminds me of this summer laying in the grass at a music festival. A good memory from home. I feel that missing home is a good thing, but when you don't experience that it's okay too … When it comes to feelings it's all so personal, there is no good or bad.
What should you do when homesickness hits? There is no good or bad in that either, it's different for each individual. When traveling I like to get a local sim-card so I can stay in touch. Also I love to buy postcards along the way and write them full to those who I love and miss. It helps me to feel closer to home, but it also helps me to reflect on all I have done and in making memories. Writing helps me to clear my head and give everything, positive and negative, a place.
Now I've written this page full about what to do when homesickness hits. It's time to take a hot shower, put the kettle on while I get warm, and, later on, I will see if there is any good movies to choose from. Tomorrow I will feel better and it's time to explore again. For now it's time for some 'me-time'.
Martine is from the Netherlands. Six months of the year she travels with her husband who works on a cruise ship. When she isn't exploring new places she loves to read, write postcards, and crochet. You can follow her on Instagram as @martinemuis, on her blog, or watch her video's on youtube.