Are you ready to get out and catch some rays? Make the best of your day by packing these 10 beach necessities.
This post contains affiliate links. This means we make a small commission at no cost to you if you click through and make a purchase. All prices listed are accurate at time of publication. 
10 Must-Have Beach Necessities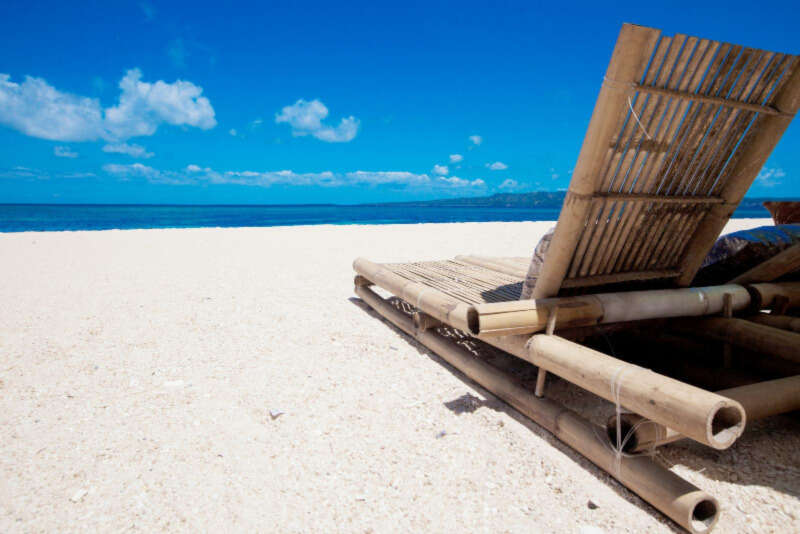 Beach towel or blanket
When we hit the beach we all love something to sit on and keep all we brought with us from getting sandy. Personally I can get very annoyed with all the sand that's collecting on my towel or blanket. For people like me the sand free mats, towels and blankets were invented! Sand free you said? Yes, cool right? When sand hits your towel it will fall through and back to where it came from. It's my favorite beach gadget at the moment, and one of your must-have beach necessities!
Sunscreen & Anti Jellyfish Protection
When I asked for the best beach essentials in the GWT community, Rachel mentioned that we can't miss safe sea jellyfish & sea lice prevention sunscreen. It's the only sunscreen that protects you for swimmer's itch, sea lice, jellyfish stings and the sun. We all know how important it is to protect ourselves against the sun, we all know the risks. Although, we should not forget marine life either! Safe Sea is a reef save sunscreen that won't affect any life in our natural waters. Don't hit a place like Bora Bora or Barbados without some sunscreen in your luggage!
Sun Protective clothing
We all know how important it is to protect ourselves from the sun. Not sure about you, but sometimes I forget to reapply sunscreen when I should. SPF clothing is one of these beach necessities you should never go without. It will give you extra protection, not just when you are at the beach! It's also perfect for a city trip, gardening, a hike or other outdoor activities.
The SPF tells you how long you can safely stay in the sun without the UV radiation burning your skin. In sun protective clothing the SPF is important. The higher the SPF the more it absorbs or blocks harmful radiation.
Wearing this type of clothing doesn't mean you should stop using sunscreen. Even when you wear protective clothing, you still have uncovered areas on your body. If the clothing happens to get wet it will lose some of its protective powers. We all know the saying, better safe than sorry! So bring your stylish clothing with UV protection, a sunscreen with a high SPF and sunglasses with UV protection. You will be ready for a day in the sun.
Hydration
We all know the importance of staying hydrated, even more so when we hit the beach. But nothing is more annoying than opening your bottle and your cold drink has warmed up while being cozy in your bag. Insulated bottles are your friend on a hot summer day! Are you more a hot beverage person? No worries, they can keep your warm drinks hot for you, too. Just not at the same time!
Reading Material
A trip to the beach is the perfect time to catch up on your TBR list of books! Or grab a magazine from the pile in your living room. I love magazines, but I don't always have time to read them. A few quiet hours at the beach are perfect to catch up on your reading. Looking for some book inspiration? Check out our subgroup Her Book Adventures. We have a great book club, and our page is full of reading tips and other fun book related stuff.
Power bank
There is nothing more annoying than a dead battery on your phone while you are sending your Instagram pictures into the world, or texting your friends about your fabulous day. A power bank can even be a lifesaver for dead speakers, smartwatches and all your other electronics. Your power bank is one of those required beach necessities.
Hat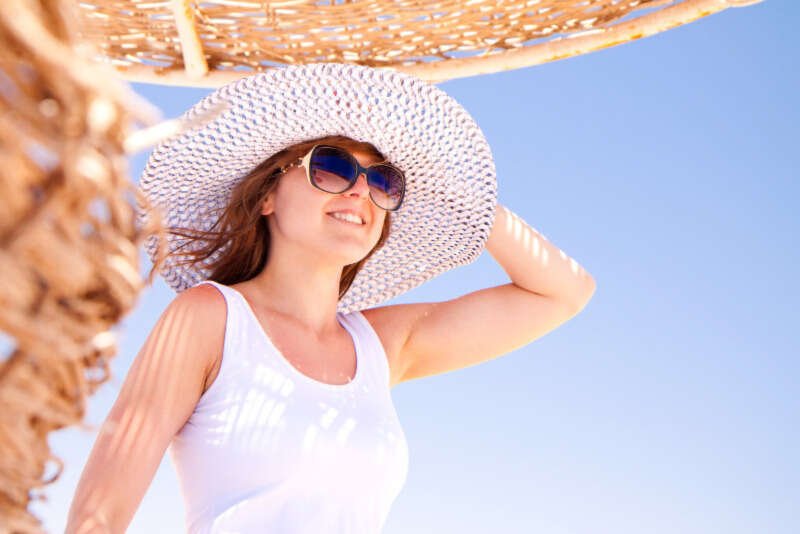 They have been a huge Instagram hit: the floppy summer hats with great swirly letters on the brim. We all have seen the amazing photos of them in fantastic locations. Hats aren't just stylish, but also very important as beach necessities, as they provide protection against UV rays.
Are you looking for something that is easier to pack? They made a great comeback this year: the bucket hats. My dad wore one when he went fishing, who knew that he would be a trendsetter! These hats are available in all kinds of materials and colors and are just perfect to spice up your outfit.
Beach Toys
Hitting the sand with little ones? Or are you not the type to just hang out on the beach? If you want to be more active, some toys are among your beach necessities. Think about a bucket, shovel and a ball. You could also bring some badminton equipment to keep yourself occupied, or a net so you can play beach volleyball.
Bathing suit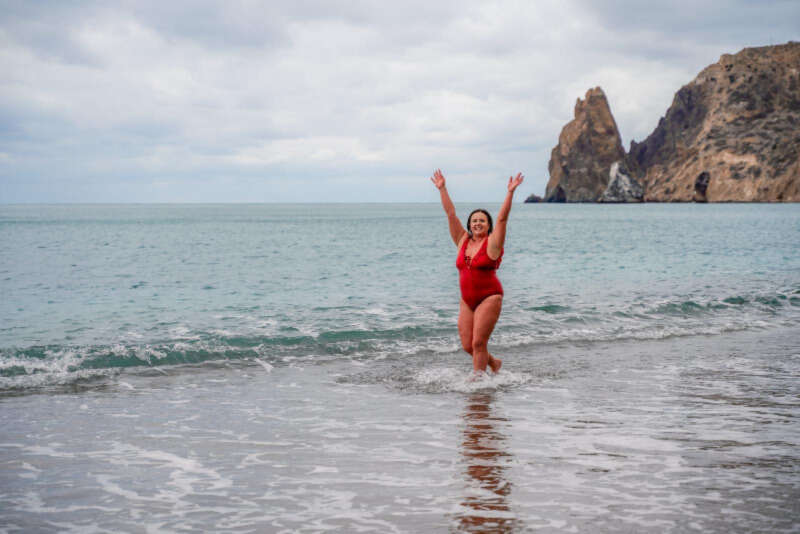 We're quite a ways down the list of beach necessities already, but of course a bathing suit is essential! Everybody likes to feel good, especially when wearing swimwear. There are so many types of this specific item of clothing. Bikinis in all sorts of shapes, swimsuits for every activity and body, long sleeves to be more covered up when hitting cooler water or swim outfits that will cover you up more. There is swimwear for everybody! Just make sure you find the one that you feel good.
Beach Bag
When you have collected all these items for your next beach adventure, the only thing you still need is something to put them in, like a beach bag. There are choices to make here. Do you want one that can be used as a cooler? Or do you prefer just a regular bag with lots of storage space? This is something to think about, but it definitely can't be missed in our list of the 10 beach necessities you need the next time you hit the sand.
We want to wish you a great day at the beach.
Martine is from the Netherlands. Six months of the year she travels with her husband who works on a cruise ship. When she isn't exploring new places she loves to read, write postcards, and crochet. You can follow her on Instagram as @martinemuis, on her blog, or watch her video's on youtube.