Whether it was to Greece or Gramma's, we've all been there: a suitcase weighing in at 100 pounds, enough pairs of mini skirts and high heels to get through a month's worth of nightclubs and yet … nothing to wear. What happened? Believe it or not, there are some tricks of the trade when it comes to packing. But if you don't want to get your masters degree in packing, keep reading to get travel packing 101 tips.
This post contains affiliate links. This means we make a small commission at no cost to you if you click through and make a purchase. All prices listed are accurate at time of publication.
Travel Packing 101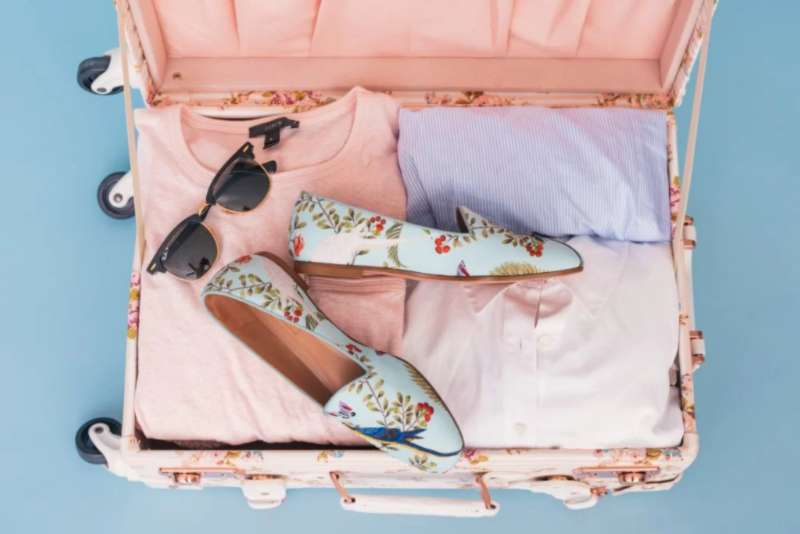 1) Bag First
When we said travel packing 101 we weren't kidding. We're starting at the beginning.
Sounds crazy, but your bag is one of the most important parts of your packing decision. That sucker will be with you every leg of the trip and you'll probably find yourself lugging it up stairs and on to buses, heaving it onto shelves and running with it to catch a train. A major problem for travelers is back pain and sore, torn or pulled muscles from schlepping their bag across the continents. So, don't skip this part and don't cheap out in this area. There are a couple areas to splurge in when it comes to travel and this is one of them. If you don't have the right kind of bag, you should really consider getting one.
Unless your trip is a day or two long (in which case you can probably stuff everything in a duffle bag), you've got two choices:

Roller Suitcase:
Don't get me wrong, I WANT to be like Carrie in Sex in the City.
I just don't want the expensive chiropractic bill you will incur from dragging, heaving and tugging your suitcase around the world.
Therefore, I follow the travel packing 101 rules. Ideally you want to pack something that you can take as a carry-on. Ok, we realize this isn't always possible, but at least give it a try (I'll get to packing light in a minute).
If you're going to find yourself on uneven terrain, doing lots of walking with your stuff then you might to consider:

Internal Frame Backpack:
This is simultaneously the less glamorous AND is the best option of the two. Wearing a backpack means stable support for your back – rather than unevenly pulling your wheeled suitcase with one arm around the world.
Internal frame backpacks can be a little pricey and usually too big for carry on – but be honest, you were never planning on packing for carry-on anyway, were you? These packs are perfect for when you know you're going to be going places a gentle little roller suitcase can't take you – like, crowded areas, dirt roads, up and down stairs or across long distances on foot. This is travel packing 101!

2) The Necessities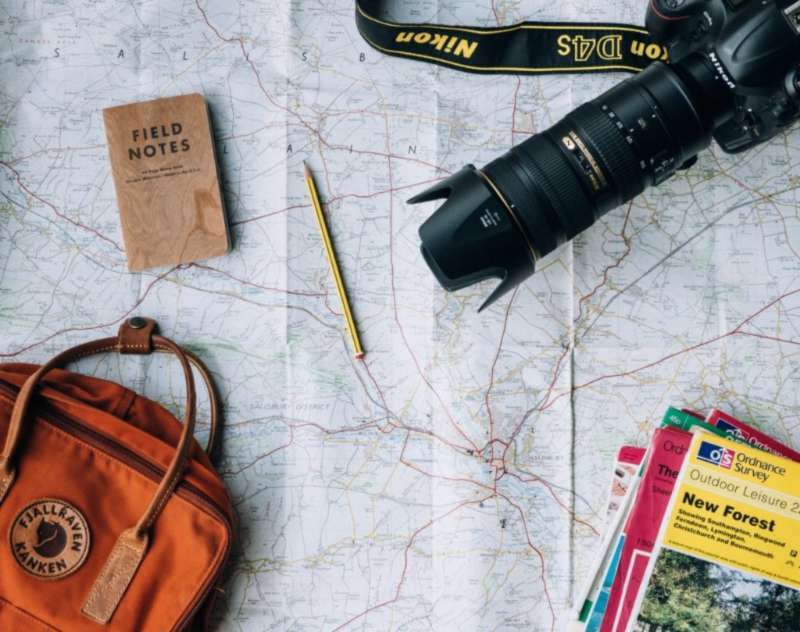 Before we even get into clothes, let's talk about some basics of travel packing 101.
Depending on where you're going, you may need more than this, but no matter where you're traveling to, just keep these on hand.
Mini Umbrella – Not just for rain, folks. Also for wind and sun.
Travel Size Shampoo/Conditioner/Soap Bottles– Even if you're staying a hotel, you don't know what's standard in the country you're staying. Or, for when you need to take an emergency bird bath in the train station bathroom. BE SURE you put these in a Ziploc bag or you will be one sad, clothes-smelling-like-shampoo girl.
Toothbrush – Obvi
Toothpaste Bottle – Ditto
Mini sewing kit – If you don't know how to sew, someone will. And you will be very grateful. Travel packing 101 secret right here!
Earplugs – For the train, for the plane, for the noisy hostel roommates, for the long bus ride, for the roaring expressway outside your hotel room – you will not regret bringing these.
First Aid Kit – If you can't buy one, make one. Get some bandaids, some alcohol wipes, some tweezers (for splinters and other owies), a roll of bandages and put it in a bag. But seriously, you can buy them for like the cost of a Starbucks latte.
Reusable Ziploc Bags – A TRAVELER'S BEST FRIEND. Just grab a bunch of empty bags and toss them into your suitcase. You will find uses for them. We promise.
Money belt – Look, even if you're from the hardest, meanest toughest town around, you're going to be an obvious tourist in an unfamiliar place and that makes you a target. Just don't even risk it. Keep your important belongings safe by using a money belt. You won't even knows its there, until you feel like giving it a thankful pat for protecting your identity and your cash. You can buy them cheap or even make one.
Passport/ID – Always make sure you have all your necessary ID. This is a travel packing 101 necessity!
Copy of passport and ID – In case the originals get stolen. You might not think it will happen to you but if it does, you'll be so grateful.
3) Clothes
Now we get to the meat of travel packing 101. What to wear? The possibilities seem endless – technically you could be climbing a mountain one day and perusing Louis Vuitton merchandise the next. So what to do?
Unfortunately, we can't tell you what to pack but we can tell you some steps to help you pack well.
Step 1: Take a deep breath and let go.
This trip you are about to embark on is not about showing off your fine sense of fashion. If it is, then…you might want to skip this part of travel packing 101 and go straight to practicing your princess wave.
If this isn't a problem for you, keep reading anyway. We just want to cover our bases.
Step 2: No matter what climate you're going to, layer.
Here's the reason why – if you're in a hot climate, you may find yourself in an overly air conditioned museum. If you're in a cold climate, you may find yourself in a well heated restaurant. If you're in a temperate climate, you may find yourself in a thunderstorm.
The point is, you don't actually know what you will encounter and so you just have to be prepared.
When you first start choosing your outfits, begin by putting together things that can be layered. Omiru has great tips for how to layer for colder weather here but it's summed up with "The key to layer your clothes without looking bulky is alternating the length of your sleeves through the layers."If you're still not sure how to layer, try giving it a google. There's lots of sites that are ready to help you.
Step 3: Never choose an outfit that stands alone.
Set a rule for yourself. If you choose a skirt, it has to go with at least 3 different tops. If you choose a top, it has to go with at least 3 bottoms (that's ok, it can be jeans, shorts and the above mentioned skirt). That goes for shoes too, ladies.
Step 4: Be practical
You must pack a comfortable pair of walking shoes (it's worth it to splurge on some Danskos). Not your flimsy cute sneakers, real comfortable shoes. You may not traipse through Europe in flip-flops. You may not walk the Great Wall of China in heels.
Step 5: Reevaluate.
Once you have everything together, don't pack it, lay it all across your floor and run through this list one more time. Have you put together outfits that layer? Are you able to mix and match at least three times? Do you have practical items for your trip? This is an important part of travel packing 101.
Even if you think you've got it perfect, try to take a few things out. Even if you've got the room in your suitcase, your back will thank you. Ask yourself if you really need the curling iron AND the hot iron. Consider, realistically, about how much time you want to spend picking an outfit and how quickly your fab look will get ruined when the Sapporo snow hits you in the face. Be OK with a ponytail and some lipgloss. Then, pack accordingly.
And if that doesn't do it for you, think about the overweight charges you'll have to pay thanks to your 6 pairs of chunky heels.
If you're looking for a more specific packing list, here's a fun site:
Enter in where you're going and what you expect to encounter and it'll tell you what to bring.

Other Things To Think About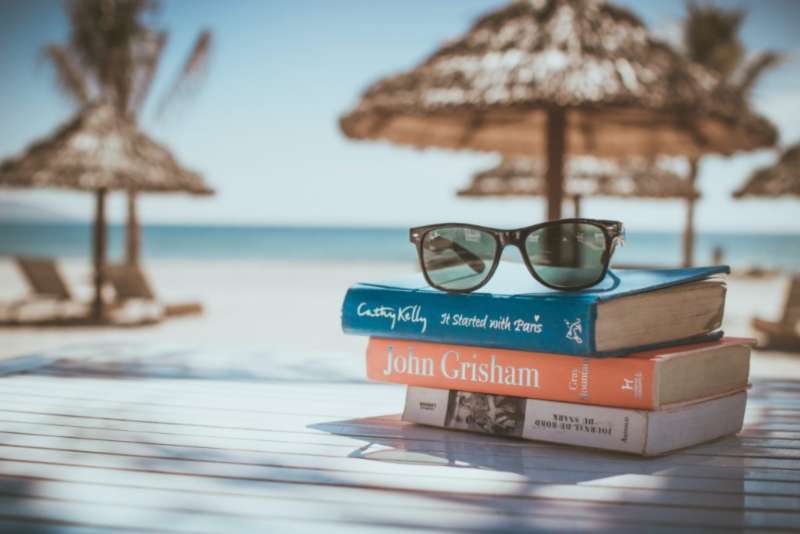 Obviously, I can't help you plan for every contingency. But before you zip up your suitcase, here are some things to consider in this travel packing 101.
Some hostels require you to bring sheets and towels. Some will rent them to you. If you need to bring those things, you might want to think about that first.
What are the airline requirements? Depending on the country and the airline, the rules can get pretty sticky. You might want to check out the flight regulations before the airline employee is confiscating your face wash.
What specific things will you encounter in your area? Bugs? Bright sun? Extreme cold? Bad water? Just, do some quick research before you pack then decide the important stuff like bug spray, sun block, gloves, bottled water or whatever you may find yourself in need of.
When all is said and done, be sure to leave extra room. Inevitably you will pick up stuff along the way and you'll need room for it.
Click here to listen to Away She Goes, the Girls Who Travel podcast. On today's episode: Tips for traveling with carry-on luggage.
Founder of Girls Who Travel. Penchant for travel, yoga, writing, marketing, high heels and words like penchant.