German castles are known to be simply spectacular, and castles in Bavaria, Southern Germany, take the crown. There's a long history of kings, most famously King Ludwig II, dreaming up the most elaborate of buildings and having them built, some going as far back as the 1,000s, some only built in the 19th century. While Berlin is the most visited city in Germany, Munich comes in at a close second. Those traveling to Munich, or other popular cities in Bavaria, such as Heidelberg, should plan on visiting one or more of these epic castles!
7 Dreamy Castles in Bavaria
1. Schloss Neuschwanstein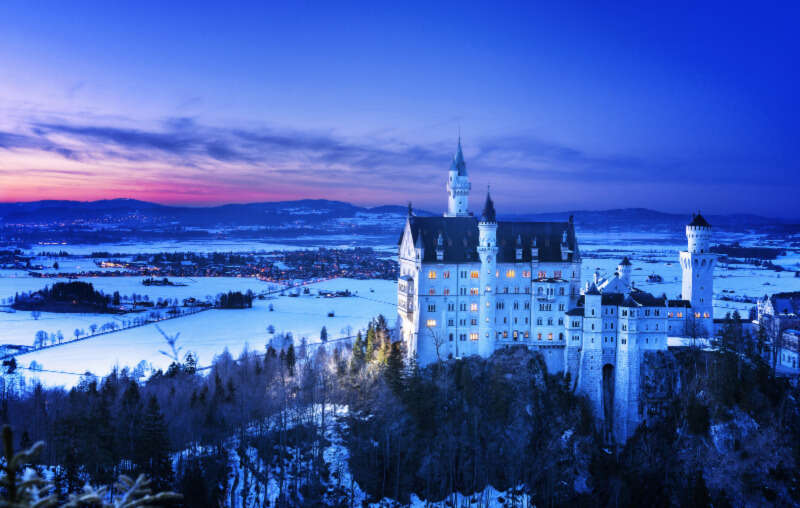 Schloss Neuschwanstein is without a doubt the most well-known and most popular castle in all of Germany, and one of the 10 most beautiful castles around the world. With 1.4 million visitors per year, this neo-gothic castle is even one of the most popular tourist attractions in all of Europe! It's so breathtakingly beautiful, Walt Disney used it as inspiration for King Stefan's Castle in Sleeping Beauty. I vividly remember the first time I visited Neuschwanstein. I must have been 6 or 7 years old, a little girl dreaming of becoming a princess. When I laid eyes on the castle, I was simply stunned. I'll spare you the elaborate plan I hatched to be able to move in, but let me tell you, it's a must see for little and big girls alike!
Let's talk facts! Schloss Neuschwanstein is located near Schwangau and Füssen, in the Allgäu. Park in the village of Hohenschwangau. From there, you can walk a path up to the castle, which takes between 30 and 40 minutes. Or, you can arrive in style, by horse-drawn carriage! (I mean, a castle, horses, a carriage… you'll never feel more like a princess!) The ride costs 8 Euros and starts at Hotel Müller, which you will find in the Alpseestraße in Hohenschwangau. You can't make a reservation for this ride, and space is limited. During high season, you may have to wait a while – but it's worth it! Now, the carriage can not make it all the way up to the castle. You will have to be able to walk 10-15 minutes uphill after the ride.
Note: the ticket office for the castle is located in Hohenschwangau. Don't make the long walk up there without buying a ticket first! You can also opt to buy a ticket online. Admission is 15 Euros, and kids under 18 get in for free.
Neuschwanstein was built for Bavarian King Ludwig II, in honor of Richard Wagner, in the 19th century. It was to be his personal home and retreat, and he passed away there in 1886. Because it was dedicated to the famous composer, Singers' Hall, which is said to be the location of a famous contest of singers, with the idea taken from Richard Wagner's opera "Tannhäuser", is the most important room in the castle. Another notable room is the throne room, decked out in gold and blue, which was inspired by byzantine basilicas.
Today, it is anything but the quiet place Ludwig thought. During the high season the castle receives 6,000 visitors per day, making it one of the most visited castles in the world. Therefore it's a great idea to go during low season. Opening hours are 9 am-6 pm from April to October 15, and from October 16 to March it's open from 10 am-4 pm. It's open every day except except January 1, and December 24, 25, and 31.
2. Linderhof Palace
King Ludwig II built three castles in Bavaria, and Schloss Linderhof, or Linderhof Palace, is the smallest of them. Of the three palaces Ludwig II commissioned, Linderhof is the only one completed in his lifetime. The design is similar to Petit Trianon in Versailles, France, due to the fact that Ludwig admired French Sun King, Louis XIV. It is built the 18th century Rococo style. Linderhof has less of a fairytale castle look than Neuschwanstein, but that doesn't make it less imposing and captivating, especially inside, where you can witness Ludwig's grandeur.
Schloss Linderhof is located in Ettal, only about 27 miles away from Neuschwanstein, and only about 80 miles from Munich, making it an easy day trip. The only way to see the inside is to book a guided tour, but don't worry. Tours start every 5 to 10 minutes, so no matter how busy it is, you won't be waiting for hours to get in. You can buy your ticket directly at Linderhof, or online before you go. Opening hours are from April to mid October from 9 am to 6 pm, and from mid October to March from 10 am to 4 pm. It is closed on the following days: January 1, Shrove Tuesday, December 24, 25, and 31.
After you complete a tour of the inside, wander through Linderhof Park, again designed after its famous counterpart in Versailles. It includes a pavilion, grotto, temple, chapel, and much more and should not be missed!
3. Herrenchiemsee Palace
Last but not least, there is Herrenchiemsee, the third of Ludwig's grand palaces. Herrenchiemsee is a neo-Baroque New Palace, built on Herreninsel (Herrenchiemsee Island) in Chiemsee lake. Ludwig again modeled this after the palace of Versailles, and Herrenchiemsee Palace was built as ta Temple of Fame for his idol, King Louis XIV of France. This is another castle straight out of a fairy tale that Ludwig II didn't see completed in his lifetime. Worked on the palace stopped after Ludwig's passing, since the cost of building nearly bankrupted the crown. Some parts were destroyed, but what you see today is still one of the most mind-blowing Bavarian castles.
Again, you are not free to wander around Herrenchiemsee by yourself. A guided tour is necessary to visit the New Palace, and in any case, taking a tour will help you fully appreciate the intricacy and history of this place. A tour takes approximately 40 minutes, and they run continuously to stem the large flow of visitors. Here's what you should plan on seeing during your visit: the New Palace, the King Ludwig II Museum in the New Palace, the Museum in the Augustinian Monastery, the Julius Exter Art Gallery, and the Cathedral Chapter Church. And here are the opening hours: April – October 24: 9 am-6 pm, with the last tour at approximately 5 pm, and October 25 – March 31: 10 am – 4.45 pm, with the last tour at approximately 4 pm. Herrenchiemsee Palace is closed on the following days: January 1, Shrove Tuesday, December 24, 25, and 31. It's about a 2 hour drive from Schloss Linderhof to Herrenchiemsee. Note that the palace is on an island and can only be reached by boat from Prien/Stock. Click here to view the time table for the boat ride.
Ludwig, King of Bavaria, made sure his castles were so outstanding that each of them has been declared a UNESCO World Heritage site. All three castled made it through the second world war undamaged.
4. Nymphenburg Palace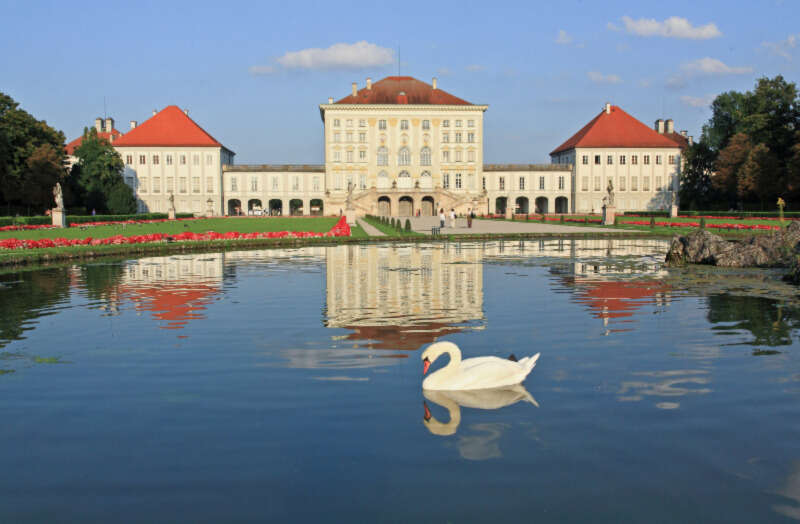 Let's leave the great legacy of King Ludwig II behind and look at the other famous castles such as Nymphenburg Palace. It was built as a summer residence for Bavarian Elector Ferdinand Maria, his wife, Henriette Adelaide of Savoy, and their heir, Max Emanuel. Construction began in 1664 and was mostly completed by 1679. Max Emanuel took over as elector and reigned from 1679 until 1726, putting the finishing touches on Schloss Nymphenburg. After you had your fill wandering through the awe-inspiring palace, take a stroll through the Nymphenburg Park, complete with many fountains and canals you can take a gondola ride on (get your ticket here)! Max Emanuel's mother started the park as small gardens, but he enlarged those in the 18th century in a park that's quite grand.
On the property you will also find the Amalienburg, a rather small palace and hunting lodge, built from 1734 – 1739 for Maria Amalia, a daughter of Emperor Joseph I. While it is a small palace complex, it is widely regarded as one of the finest examples of the European Roccoco Style. Last but not least, go check out the Marstallmuseum, one of the most important court stable museums in the world.
This palace is located in Neuhausen-Nymphenburg, a district of Munich. There are no regular guided tours of this palace, but visitors can opt to get an audio guide to accompany them throughout their visit. The audio guide is available in German, English, Italian, French, Spanish, Russian, Mandarin, and Japanese. Opening hours are as follows: April to October 15 daily from 9 am – 6 pm, and October 16 to March daily from 10 am – 4 pm. The Palace is closed on the following days: January 1, Shrove Tuesday, December 24, 25, and 31.
5. Nuremberg Castle
The Imperial Castle of Nuremberg has been the symbol of the city of Nuremberg since the Middle Ages, representing the power and importance of the Holy Roman Empire of the German Nation, as well as the important role of Nuremberg itself. It was built and extended between the 11th century and the 15th century. The Hohenstaufen kings recognized the need for extended castle complex when the original castle became a favorite stop for many rulers traveling their realm. After the end of the Holy Roman Empire in the early 19th century, Nuremberg became part of Bavaria, and the imperial castle got the attention of King Ludwig I. At that time, the castle was undergoing renovations of the romantic neo-Gothic interior, which the king disliked and therefore stopped. His son, when he became King Maximillian II, had that work completed. But then World War II took place, and much of the original castle was destroyed. Luckily, important Romanesque and late Gothic sections made it through, and the entire complex was restored.
When you visit today, you can take as much time as you like to saunter through these historic halls, because there are no guided tours available. However, audio guides will help you understand the details of this castle's vibrant history. Audio guides are available in German, English, French, Italian, Spanish, Russian and Czech. The one part of the castle that is accessible by guided tour only is the Deep Well. Opening hours are 9 am-6 pm from April to September , and 10 am-4 pm every day from October to March, but note that the castle is closed on January 1, Shrove Tuesday, December 24, 25, and 31.
6. Burghausen Castle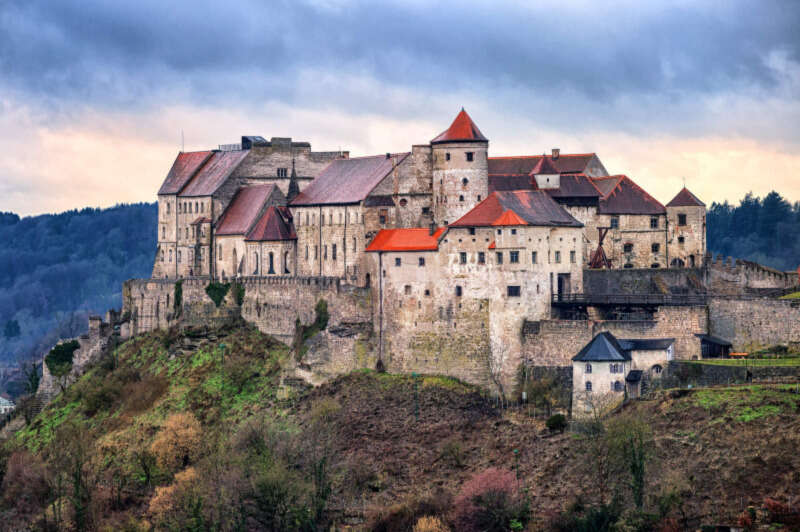 Burghausen Castle offers less Disney castle charm, but stands out as one of the most notable examples of late medieval fortifications. It served as a secondary residence for the lower Bavarian dukes between the years 1255 and 1503. Burg Burghausen was then the strongest fortress in the country, and for that reason, it survived the centuries nearly unscathed. Today, it is known as one of the longest castle complexes on the planet, with a length of 1,000 meters (nearly 3,300 feet).
Burghausen Castle does not offer guided tours. Opening hours are: April – October 3: daily 9 am – 6 pm, and October 4 – March: daily 10 am – 4 pm, and the castle is closed on January 1, Shrove Tuesday, December 24, 25, and 31. However, you can stroll around the castle grounds at any time and any day. Visit the State Castle Museum, the Burghausen Municipal Museum, and the Dr. Robert-Gerlich-Museum. Can't go? Take a virtual tour!
7. Hohenschwangau Castle
As a child, this medieval castle was my second favorite of the Bavarian castles, right after Neuschwanstein (and it is the second most visited castle in Bavaria!). Perched high atop a hill in the foothills of the Bavarian Alps, looking down on the Hohenschwangau Valley, surrounded by dark green woods, straight from a fairy tale, the castle looks almost mythical. It dates back to the 12th century, when it was first mentioned. King Maximilian II of Bavaria bought the castle ruins in 1832 and had them rebuilt, and Schloss Hohenschwangau served as a summer residence and hunting lodge for the royal family, serving as the childhood home of Ludwig II.
The castle is located in the Allgäu, in southwestern Bavaria, in spitting distance to Neuschwanstein. Just as you do there, you will have to get your ticket in Füssen before you head up to the castle. After that, you can walk uphill to the castle, take a shuttle bus, or opt for a horse-drawn carriage ride, princess style! Again, visits are only possible on a guided tour, which takes about 45 minutes. Opening hours are from October 16 to March 31 from 10 am – 4 pm, and from April 1 to October 15 from 9 am – 5 pm. Hohenschwangau is closed on December 24, 25, 31, and January 1.
Historic castles, royal palaces, a medieval fortress – Bavaria has it all, and they are all worth visiting, kept in great shape by the Bavarian palace administration. If you loved visiting these castles in Bavaria, don't miss out on nearby Heidelberg Castle, located in the state of Baden-Württemberg, and Wartburg Castle, located in the neighboring state of Thuringia.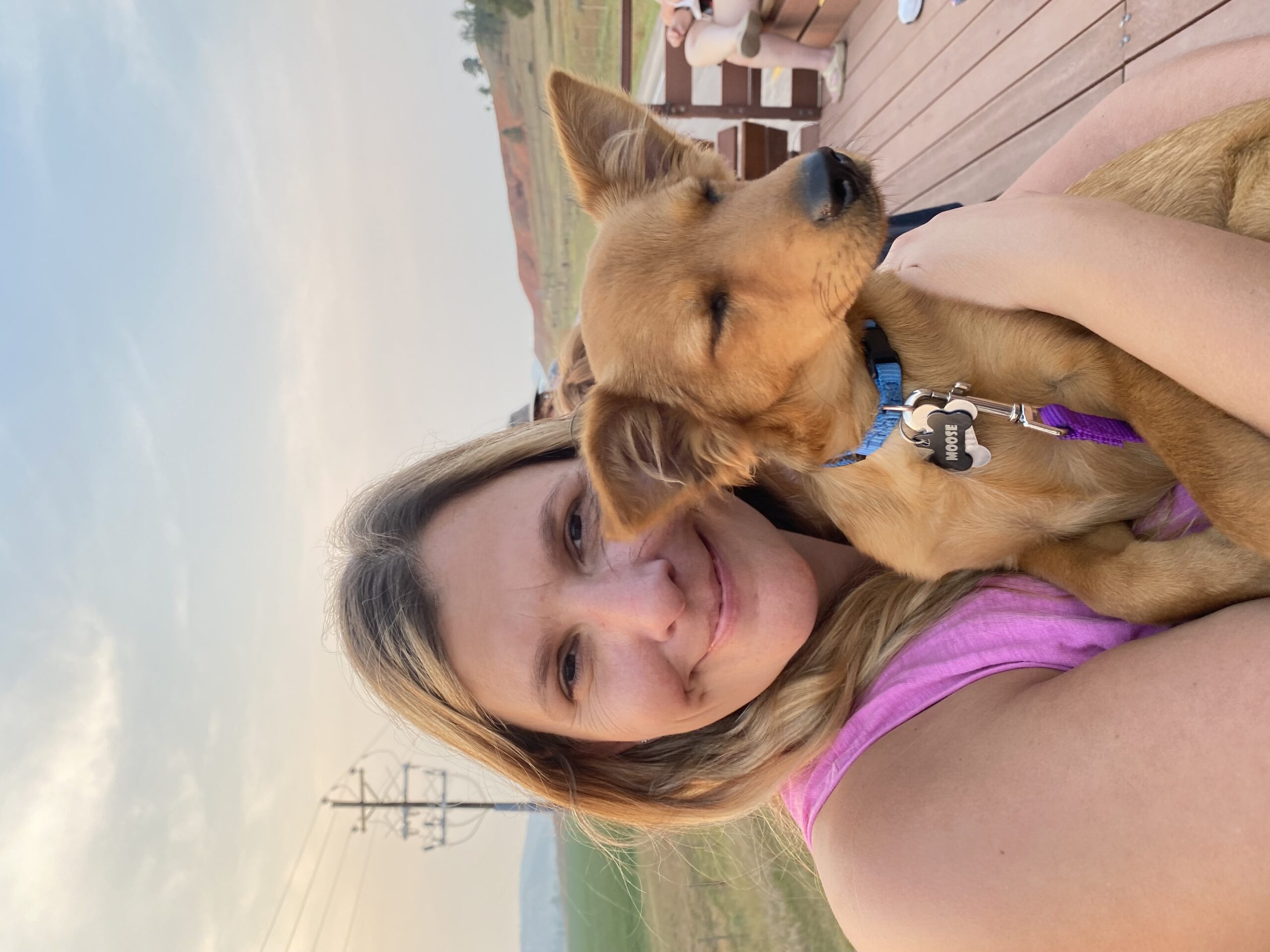 Jenny grew up in Germany. All she ever wanted out of life was to leave and have adventures. Jenny always traveled as much as the budget would allow, and when she met her husband traveling became a full-time thing. You can follow Jenny on her blog and Facebook.