Dinosaurs, these ancient creatures that lived long, long ago, hold a deep fascination for young and old. Luckily, there are many dinosaur attractions in the US where you can see fossils of T-Rex and others, enjoy interactive experiences, or even dig for fossils! We'll talk about the best dinosaur museums, roadside attractions, national parks, and state parks to see evidence of these prehistoric creatures. No matter where in the United States you go, there are dinosaur attractions in the vicinity!
Dinosaur Attractions In The US
From museums to restaurants and amusement parks, we found the best places for dinosaur enthusiasts across the country.
1. Smithsonian National Museum of Natural History, Washington, D.C.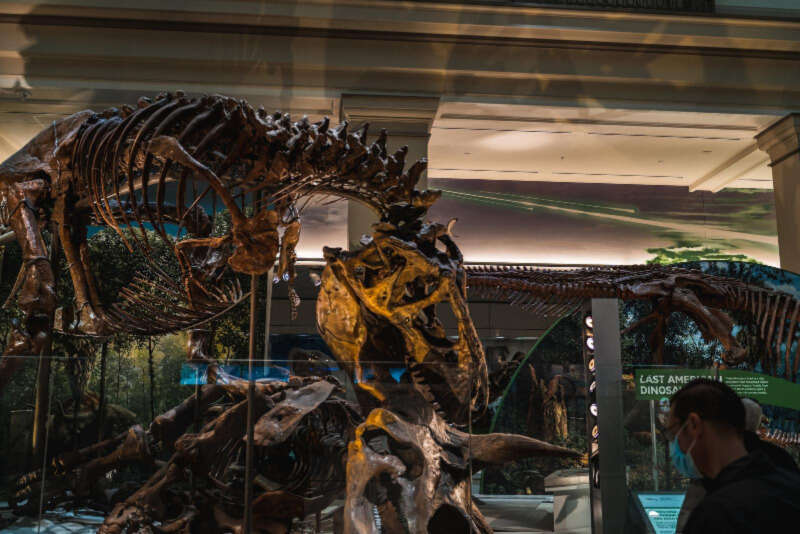 The Smithsonian National Museum of Natural History in Washington, D.C., gives visitors a chance to discover the natural world, past and present. Wander to the David H. Koch Hall of Fossils on the first floor for a trip into our planet's distant path. This permanent exhibition on 31,000 square feet shows more than 700 fossils, including some of our favorite dinosaurs: a life-sized Tyrannosaurus Rex, the Wooly Mammoth, Triceratops, and Diplodiocus. Be prepared to learn about ancient ecosystems, the evolution of life on our beautiful planet, and how humans today drive climate change.
The museum is open 7 days a week, from 10:00 am until 5:30 pm. The only exception is Christmas Day, December 25, when the museum is closed. Admission is free.
Google maps location.
2. Dinosaur National Monument, Utah & Colorado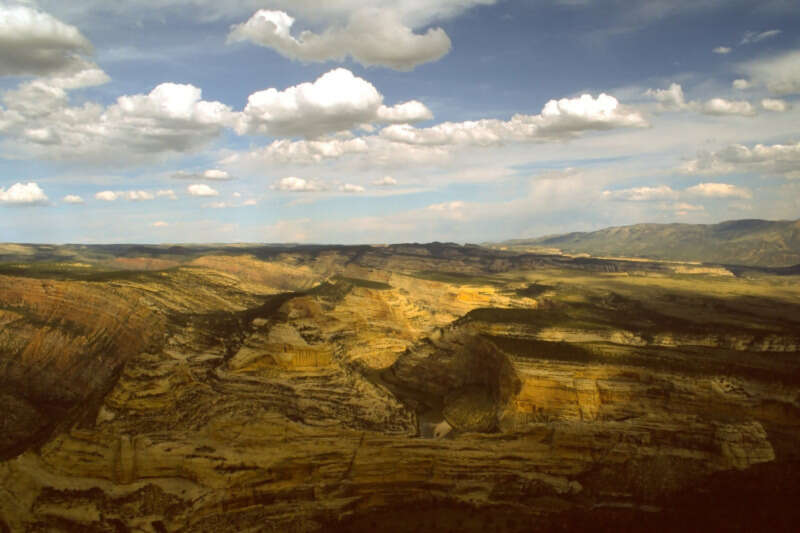 Dinosaur National Monument is the most amazing place to visit for fans of these ancient beasts! It's a beautiful area with lots of places to explore, but of main interest to us is the Quarry Exhibit Hall. Be fully prepared to be blown away by a wall showcasing approximately 1,500 dinosaur bones! The exhibit hall was built around it to protect the fossils from the elements, allowing for a visit no matter the weather. The fossils from Stegosaurus, Diplodocus, Allosaurus, Camarasaurus, and Apatosaurus stem from the from the Late Jurassic period. It's one of the national monuments you should add to your schedule if you visit the area (btw we rounded up the least visited national monuments in the US that you don't want to miss!)
During the winter the opening hours for the exhibition hall (accessible from the visitor center) are from 9 am until 5 pm every day. In the summer, the hours change to 8:00 am until 5:30 pm. It's closed on New Year's Day, Christmas Day, and Thanksgiving. Admission is $1, but you need to buy a ticket by 7:00 am the day of your visit. To do that, go to recreation.gov or call 877-444-6777.
Google Maps location.
3. Field Museum, Chicago, Illinois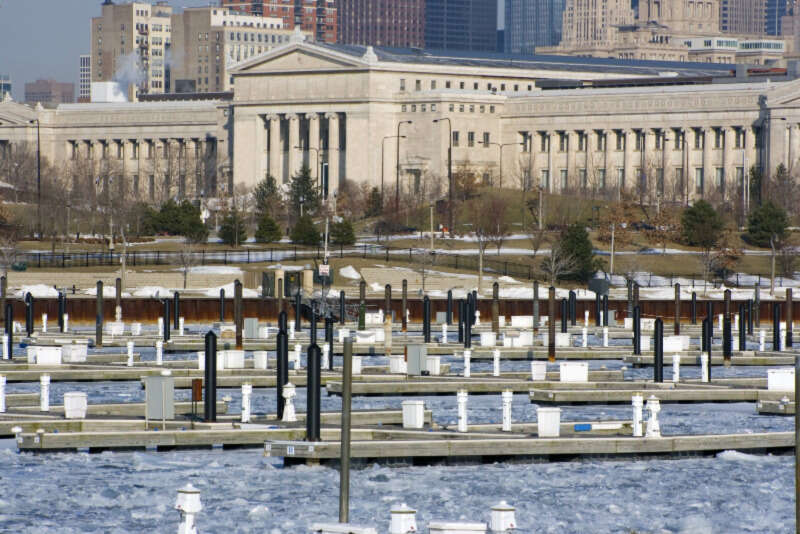 There are plenty of unique Chicago activities for tourists, but the Field Museum, a natural history museum, is a must-see for dinosaur fans. Meet SUE the T. rex at Griffin Halls of Evolving Planet. SUE is the largest and most complete Tyrannosaurus Rex specimen ever found. With a space of 27,000 square feet, this exhibition is nearly as large as the one at the Smithsonian in Washington D.C., and there is just as much to learn and discover. The highlights are, of course, SUE, then also Megatherium, a giant ground sloth, and the Tully Monster, Illinois' state fossil. That plus animated videos and interactive displays will keep you buys all day!
The Field Museum is open every day from 9am to 5pm, but be aware that the last admission is at 4 pm. On Thanksgiving Day and Christmas Day the museum will be closed. There are several options for admission, ranging from general admission to admission plus a movie, to ticket exhibitions, and they differ for visitors from Illinois or out of state. Click here for details.
Google Maps directions.
4. T-Rex Cafe, Lake Buena Vista, Florida
A different kind of experience awaits you at the T Rex Cafe. It is the most amazing prehistoric lunch or dinner adventure you will ever have! Meteor showers, life-sized animatronic dinosaurs, and woolly mammoths will keep you company will you indulge in the Supersaurus Sampler, Prehistoric Pasta, or the Boneyard Buffet. Don't be too distracted by the jellyfish at the Octopus Bar, you may get in the way of the moving tentacles! After you had your fill, head to the dino-themed store.The cafe is open from Sunday through Thursday from 11:00 am until 11:00 pm, and Friday and Saturday the hours extend to 11:30 pm. The dino store opens at 10:00 am every day.
Google Maps directions.
5. Dinosaur World, Cave City, Kentucky
Just a short drive from the famous Mammoth Caves in Kentucky, Dinosaur World presents another unique adventure. Walk along the wooded trails and encounter life-sized dinosaurs along the way. Kids can enjoy the interactive exhibits and the dinosaur themed playground. Visitors can even partake in excavations! The enormous gift shop lets you stock up on much needed prehistoric artifacts, geodes, and more.
Dinosaur World is open daily from 8:30 am until dusk. General admission for adults is $15.64, and it's $12.46 for kids.
Google Maps directions.
6. Dinosaur State Park, Rocky Hill, Connecticut
One of North America's largest sites of dinosaur tracks is located at Dinosaur State Park in Rocky Hill, Connecticut. Five hundred of these tracks, believed to have been left by Dilophosaurus, can be seen inside the exhibit center. A museum presents several exhibits: the Jurassic Mural and Exhibit, where you can learn everything about the Jurassic period, the Triassic Mural, an breathtaking mural showing the Connecticut River Valley with all its inhabitants as it was in the late Triassic period, including a few life-seized dinosaur models, and the Discovery Room, including interactive displays, hundreds of fossils, a rock core display, and a bird sounds station. On top of that, there are nature trails, track casting during the summer months, gem and fossil mining, and an arboretum. The museum shop offers a large variety of dino related gifts and souvenirs.
The park grounds are open Tuesday through Sunday from 9:00 am until 4:30 pm, but the trails close a bit earlier, at 4:00 pm. Admission is $6 for adults, $2 for kids, and children age 5 and younger are free.
Google Maps directions.
7. American Museum Of Natural History, New York City
New York City has so much to offer in regards to museums, but the American Museum of Natural History is a highlight. The fossil halls are one of the main attractions, a great place to spend a day. While all the fossil halls are incredibly fascinating, you want to make sure you see the dinosaurs first. There are several permanent dinosaur exhibits that will blow your mind! The museum shops even include a dino store!
The museum is open every day from 10 am until 5.30 pm. Click here to learn more about different options for admission.
Google Maps directions.
8. Wyoming Dinosaur Center, Thermopolis, Wyoming
Looking for a hands-on experience? Then head to Wyoming and visit the Wyoming Dinosaur Center! In 1993, the first dinosaur bones were discovered here. To protect them, and to allow the public to have a great dinosaur experience, the Wyoming Dinosaur Center was established. Enjoy one of the world's largest and most unique fossil collections, and have fun at their active dig site. They have a museum with 58 mounted skeletons, and hundreds of other displays to marvel at. There are dig sites tours, fossil Fridays, and many other amazing programs such as the Dinosaur Academy to entertain young and old.
During the summer season (May 15 – September 14), the Center is open from 8:00 am until 7:00 pm every day. In the winter (September 15 – May 14), the hours change to 10:00 am – 5:00 pm, seven days a week. The site is closed on Thanksgiving Day, Christmas Eve, Christmas Day, New Years Day, and Easter Sunday. Admission is as follows: adults (13-64) $12, seniors (65 +) $10, children (4-12) $10, veterans $10, Thermopolis residents $2.
Google Maps directions.
9. Cabazon Dinosaurs, Cabazon, California
The Cabazon Dinosaurs are one of the most iconic dinosaur roadside attractions to be found anywhere in the world. Meet steel and concrete Dinny the Dinosaur and Mr. Rex and their seventy friends! They are visible when you drive by, but you can also visit the park. The Cabazon Dinosaurs' claim to fame is an appearance in the 1985 movie Pee-wee's Big Adventure. They've been around since the 1960s, when artist Claude Bell started creating them as an attraction that was supposed to bring more customers to his restaurant. This is a very fun stop to see these terrible lizards up close!
The park is open from Monday through Friday from 10:00 am until 5:00 pm, Saturday and Sunday from 9 am until 6:30 pm. Admission is $15 for adults, and $13 for children ages 3 -12.
Google Maps directions.
10. Dinosaur Valley State Park, Glen Rose, Texas
Once upon a time, dinosaurs left their footprints on our planet. And today, you can see those footprints in the bed of the Paluxy River at the Dinosaur Valley state park in Glen Rose, Texas. Due to their location in the river bed, the tracks are not always visible. Your best bed is to head there in the summer, when the river sometimes dries out completely, giving you the best chance to go an an expedition and feel like real paleontologists.
The park's daily hours are from 8:00 am until 5:00 pm. Admission is $8, and everyone under the age of 8 gets in for free!
Google Maps directions.
11. George S. Eccles Dinosaur Park, Ogden, Utah
This six acre park features a display of more than one hundred dino sculptures, based on the actual dinosaur skeletons and robotically brought to life to give the unaware visitor a good scare! This theme and amusement park is one of the popular attractions in the area. Enjoy a stroll among these prehistoric creatures and visit the museum.
The park is closed on Sunday and Monday, and all other days is open from 10 am until 5 pm. Admission is $7 for adult, $6 for seniors and students between 13 and 17, and $ 5 for children 2-12.
Google Maps directions.
Are you already planning your next adventure, ready to see the best dinosaur attractions in the United States? None of these will disappoint, so have fun!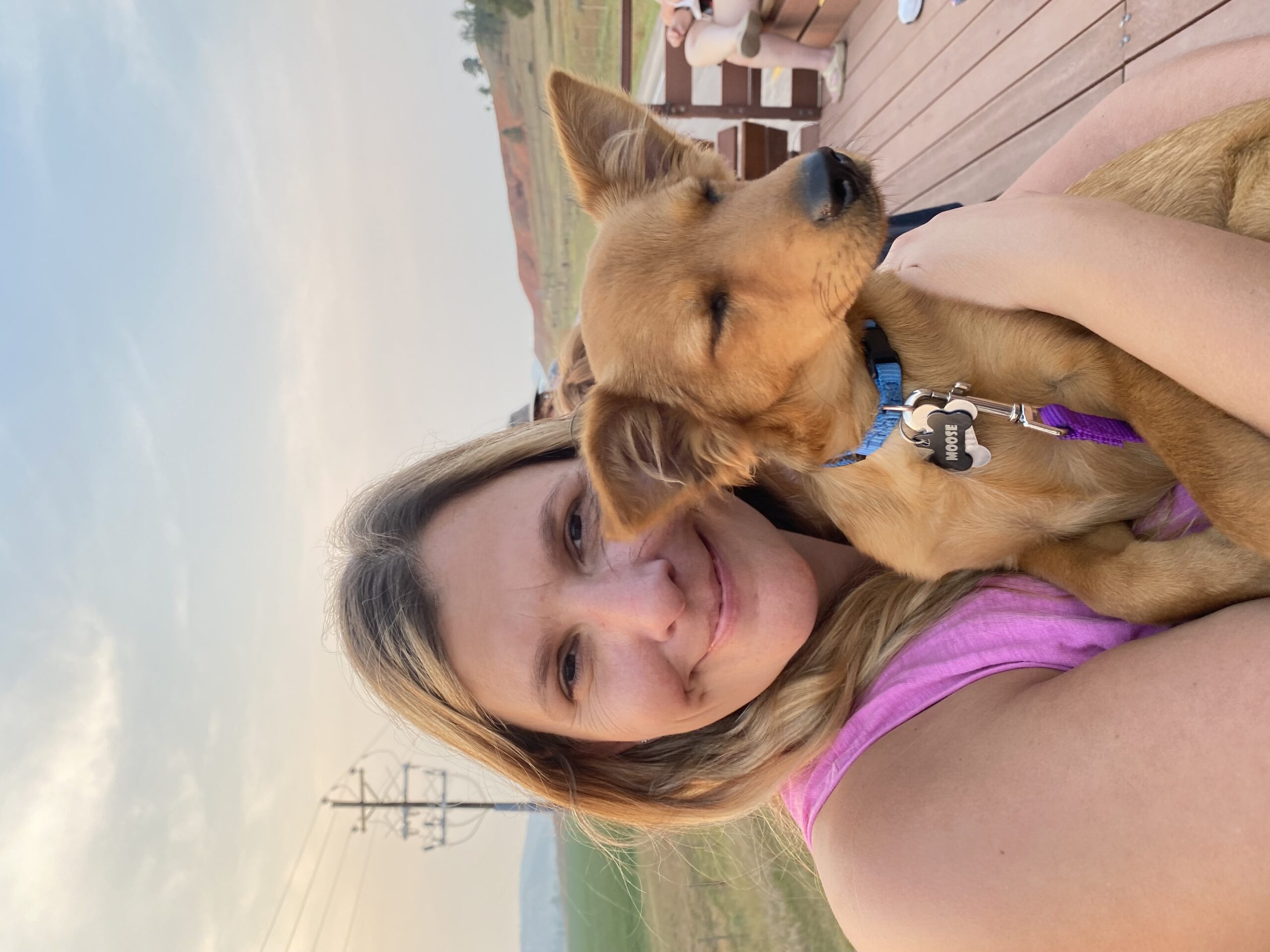 Jenny grew up in Germany. All she ever wanted out of life was to leave and have adventures. Jenny always traveled as much as the budget would allow, and when she met her husband traveling became a full-time thing. You can follow Jenny on her blog and Facebook.