A flight fiasco means we have one day less in London, UK. Naturally, I'm gutted. I had been planning on a marvelous London trip. But there's nothing we can do about it. So we set out to make the most of our time.
A Marvelous 36 Hour London Trip
Trafalgar Square & Buckingham Palace
It's a very pleasant day. No jackets or hats needed. My friends have offered to show us around. We walk down to Trafalgar Square, where much to our amusement there is a sign prohibiting people from feeding the pigeons. Buckingham Palace is right around the corner. When we get there, much to my surprise and delight, we see the horse guard marching past. I had wanted to see the changing of the guard at the palace. But our delayed flight meant that would not happen. Seeing the horse guard march past so unexpectedly absolutely made my day.
Tourist District
We are now in London's tourist district (I think). One simply needs to stand in the centre and turn around to see most of London's most iconic landmarks. There are Westminster Abbey, the Houses of Parliament and Big Ben. Fake red phone booths scattered all over London for tourists to pose in. I want to go inside the Abbey to see the graves and relive the climax of Dan Brown's Da Vinci code, but the line is too long. We walk down to 10 Downing Street and then take the ubiquitous London Tube to Borough Market. I imagined Borough Market to be a livelier farmer's market sort of place. But it turns out to be covered marketplace with designated stalls. Strangely, many of these are shut.
The Thames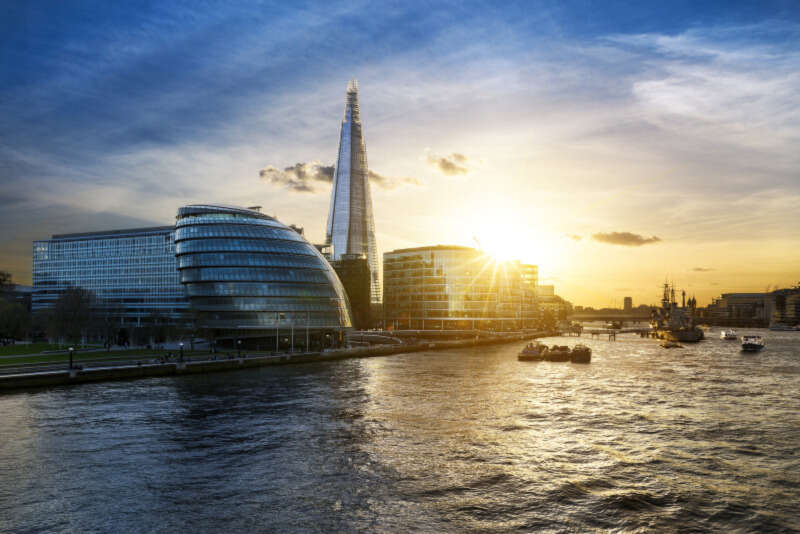 We stroll down London Bridge to the Tower Bridge, where we board our boat cruise on the Thames. We can barely hear, much less comprehend, what the captain is saying but it's nice all the same. The new buildings juxtaposed against the old make the waterfront an interesting study. We pass Shakespeare's Globe Theatre, the Shard, that crazy building that melted roofs of parked cars and go all the way to the London Eye. We hop off here and take the underground to St. Paul's Cathedral. We reach a few minutes before the last mass of the day ended but cannot go in because I was dawdling along, taking in the outside.
Kings Cross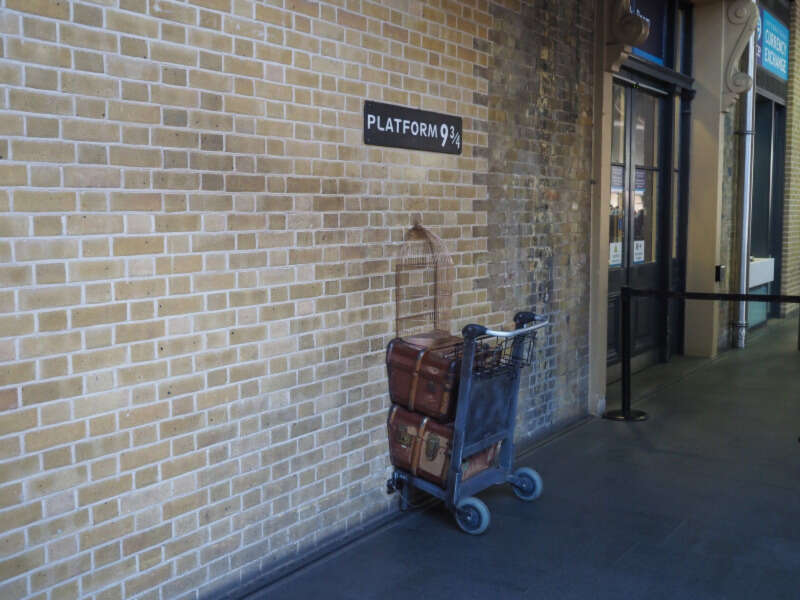 Next stop Kings Cross. We don't have time (and the others don't have the inclination) to head across the city to the Fortnum and Mason's flagship store, so we visit the little one in St. Pancreas Station across the street from King's Cross. My big belly (almost 28 weeks pregnant) gets us/me ahead of the winding queue of Harry Potter fans at Platform No. 9 ¾. Good thing too, as the husband is throwing up his hands at my willingness to wait in queue. The rest of our motley crew seems more done with the day than I am!
Tower of London
We spend the next half day at the Tower of London. We join a Beefeater on his tour, see the Crown Jewels, and spot a couple of ravens hopping around looking for scraps. Even though our time was cut short by an entire day, the only thing we had planned and missed was tea at Kensington Palace. I'll take a rain check on that.
London is marvelous
Though short, I thoroughly enjoyed our marvelous London trip. The people were so well mannered. Every single time I got on the Tube/underground in London people stood up to offer me a seat, instantly and without hesitation – men, women and children. The food in London is remarkably good. We must have tried a variety of cuisines on our very short stop over and I do not remember having a single bad meal. I have heard so much about the dreary weather, but we had nothing but warm, crisp, sunny days. Thank you, London, I had a great time.
Planner, traveler, reader, writer, blogger at Travel Stories and More, and 'grammer. Alice, the Mad Hatter and the Queen of Hearts all rolled into one. Vidya's travelogue isn't just her creative outlet, it's her happy space.