From the postcard-perfect beaches, jaw-dropping mountain ranges, to its charming city cobblestone streets that are perfect for sipping tea and having baklava, this country has got it all. It has definitely made it to my top 5 countries! If you are looking to visit Türkiye soon, click here for the best 10 day Turkey itinerary for women travelers!
Sensational Türkiye – Sea, Snow, and Sustenance
I've been lucky enough to visit Türkiye twice, and this is because I wanted to witness the wonderful country both during summer and winter season. Each visit was not a let down, there was always something new for me to do and explore. The country is both traditional and progressive. From spectating traditional village life, sampling the best in Turkish cuisine, skiing in the snow, swimming in the sea, shopping at the many malls & old bazaars, to meeting some of the friendliest people on the planet, my heart was always filled with sustenance.
Sea
I'm an ocean gal, which means I've had my fair share of beaches – both cold and warm. But when I say beaches in Türkiye hit different, I really mean it. Having lived in Western Europe for far too long, my body has gotten used to freezing water temperatures. Yes, I scuba-dive and swim in hotter waters whenever I travel, but I really didn't have much expectations with the waters in Türkiye, seeing as it's a bit close to my home base – so boy, was I glad I've been proven wrong!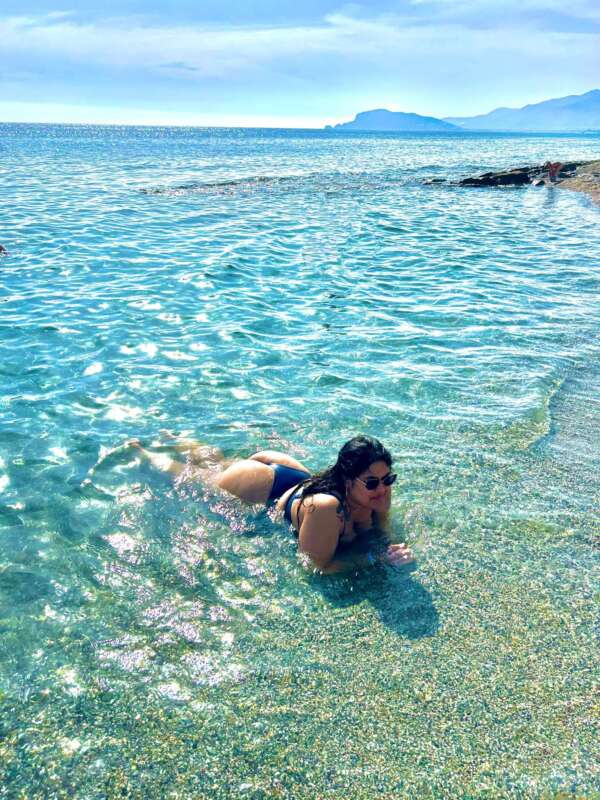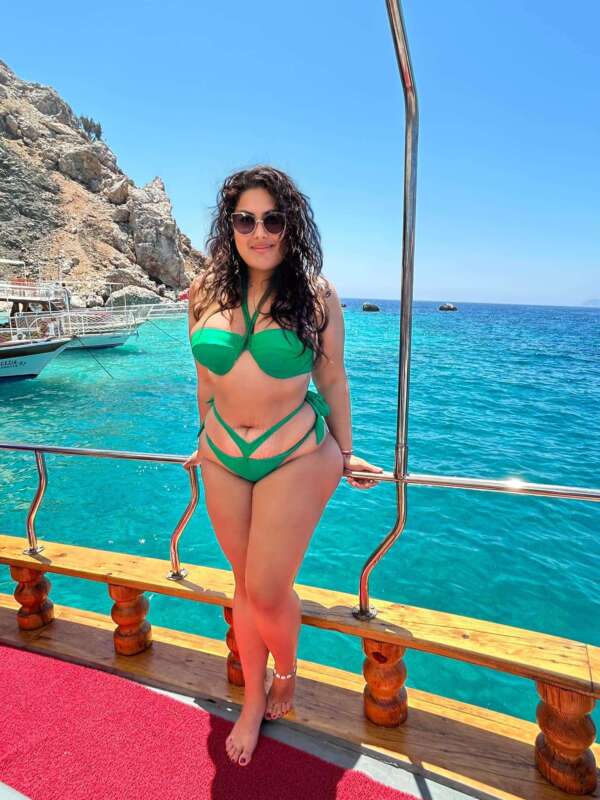 Whether it's jeep safaris up the winding mountain roads, or venturing into beautiful caves, or jumping off party boats in the Mediterranean Sea, or chasing sunsets, or down to getting burnt by the Turkish sun – beaching in this country is one for the books! With clear and warm waters, fish everywhere, epic sweeping landscapes, and guaranteed sun, the south coast of Türkiye doesn't disappoint. It's not a wonder how it's become so popular with holidaymakers.
I stayed in Alanya, close to Antalya. Beaches here were beautiful. I mainly spent my days at Mahmutlar Beach, where there are loads of cafés, restaurants, different sport grounds, and piers. I would say it is the busiest one amongst all the beaches on the south coast, and for a good reason. The many beaches in Alanya have become one of the most attractive tourist destinations for people from all over the world because of its affordability and high-quality service. Alanya's beaches have the cleanest coastal zone and fantastic sand that stretch over 70 kilometers along the coastline, which is divided by rocks into plenty of small bays and lagoons.
Several water sports such as jet skiing, paragliding, parasailing, scuba-diving, and others are easily accessible. Seriously, you just need to walk up to one of the many kiosks at the beach. Here, I also found endless boat tours that gave me so much life. Perhaps boat excursions were my preference during my whole trip. My personal favourite would be the full day boat trip to Suluada Island and its neighbouring island beaches. The waters are pristine, clear as a high-grade diamond, and magical. Locals call this Türkiye's very own Maldives.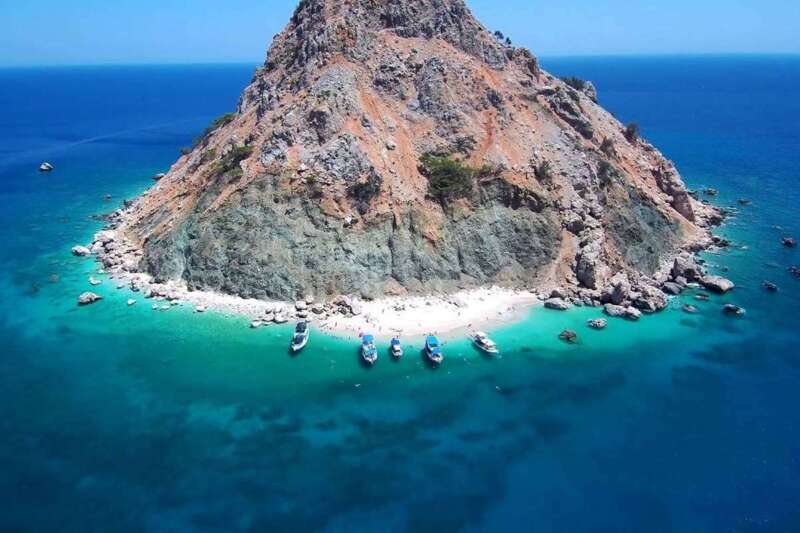 A rundown of what goes on during the boat trip to Suluada: Each boat tour includes meals cooked on board, drinks, and visiting multiple unique areas of the island for at least an hour each to get the full experience. Lunch consists of freshly cooked fish or breaded chicken, a light salad, and pasta, alongside water, soft drinks, or alcoholic beverages. Additionally, guests are offered snacks such as ice cream and fresh fruit.
Every boat has an indoor area for eating, an outside lounge area for sunbathing, and a rooftop deck where you can mingle with other travellers or just soak up the sun. If you're not a strong swimmer, the boats have floaties and life jackets to help you feel more comfortable in the water. Some boats also have snorkelling gear, but not all do. I recommend bringing your own for hygienic purposes. Additionally, don't forget to bring your own towel, a change of clothes, and most importantly, sunscreen!
There aren't any hotels, resorts, restaurants, or any sort of facilities here – it is only accessible via a boat and you would have to go back home to your accommodation at the end of the day.
Sululada Island definitely is one of the hidden gems along the Turkish Coast. It's one of the best day trips I've ever had in my life, not only in the Mediterranean Sea but on the planet! I would definitely go back in a heartbeat.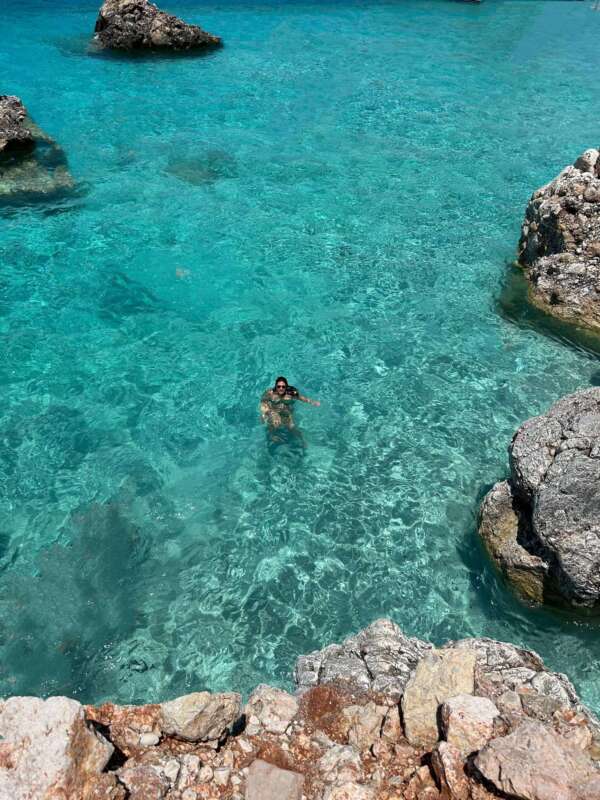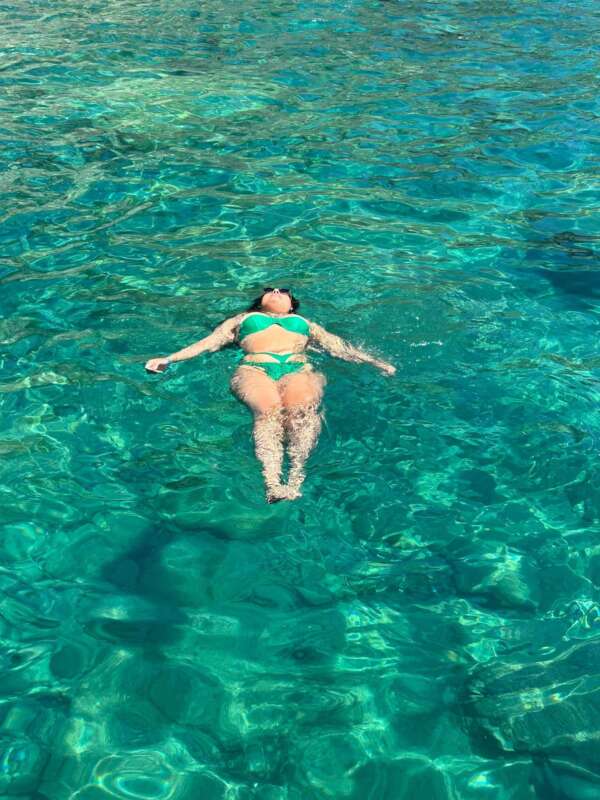 And then there's the Hierapolis. It was originally a Phrygian cultural centre of the Anatolian mother goddess of Cybele, and later a Greek city. Its extensive remains are adjacent to modern Pamukkale in Türkiye. Located on the hills above the Menderes river valley, the famous Cleopatra's Pool can be found in the Hierapolis.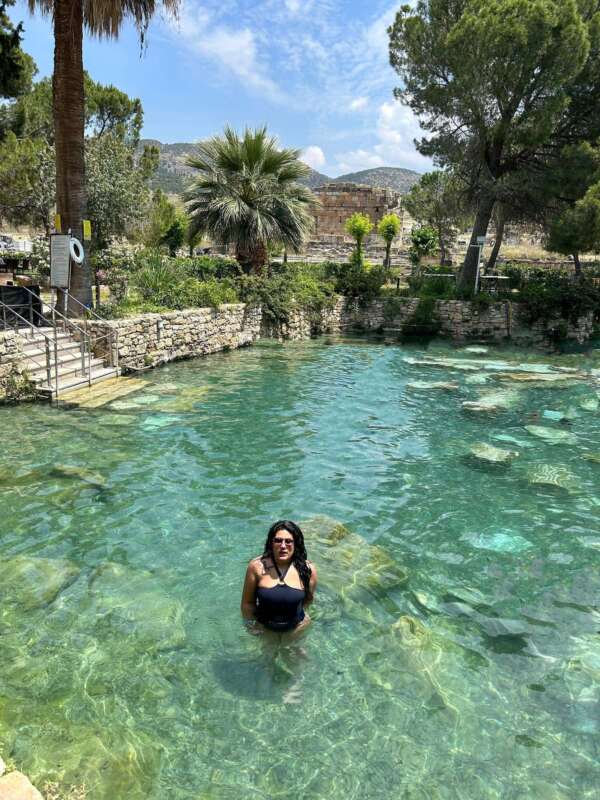 People come here to soak in the unique "champagne waters" that are heated by geothermal activity. The pool/bath has received the UNESCO World Heritage Site designation tag. According to the legend, this artificially sculpted pool was a gift from Marc Anthony to Cleopatra. It is actually the most famous of the Marc Anthony gifts to Cleopatra, the Egyptian Queen.
Hierapolis' location was centred upon the remarkable and copious hot springs in classical Phrygia in southwestern Anatolia, now called The Travertines of Pamukkale. The white travertine terraces are shallow pools that cascade down the cliffs below the ancient Roman city of Hierapolis.
Pamukkale's terraces are made of travertine, a sedimentary rock deposited by mineral water from the hot springs. In this area, there are 17 hot springs with temperatures ranging from 35 °C to 100 °C.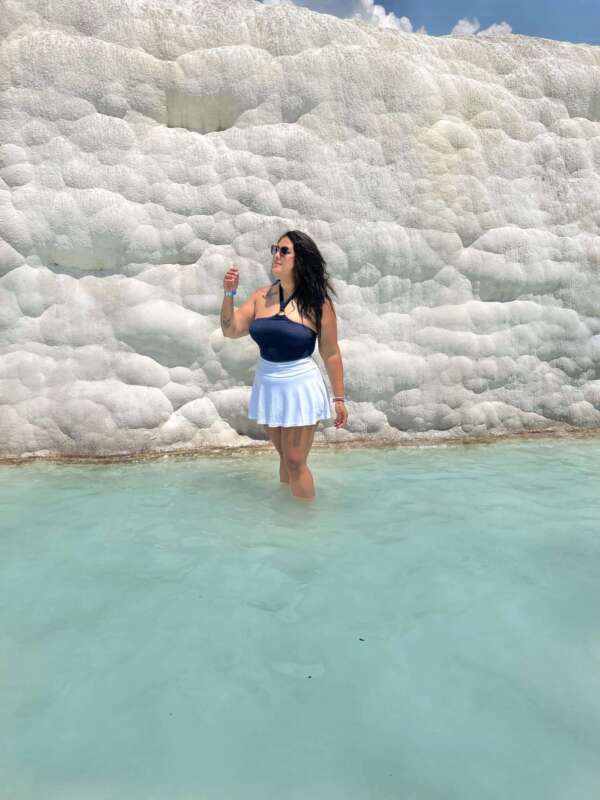 The water that emerges from the spring is transported 320 metres to the head of the travertine terraces and deposits calcium carbonate, which gives it its cotton-looking terraces with baby blue coloured pools. Some tourists put on mud from the pools onto their faces believing its beneficial for the skin but I skipped this part!
Snow
During winter season in Türkiye I ventured onto Bursa, the centre of attention among tourists as well as locals. Bursa has been home to many civilisations throughout history, and is the birthplace of the Ottoman Empire. It's a city that draws attention with its striking structures bearing traces from the period. With its gorgeous mosques, social complex, and shrines, it gives a sense of journeying into history, which Türkiye has so much of. If you want to learn more about the country and its past and present, we have 21 fabulous books about Turkey you should read immediately for you!
I hiked up to Mount Uludağ, which is the ancient Mysian or Bithynian Olympus, located in Bursa Province. The drive up was ultra scenic, and getting up to the towering mountain with its panoramic views, long hiking paths, cute campsites, and a range of ski trails gave me endless activities to do. So many that I had to extend my stay and get a resort near the mountain instead of just doing a full day tour which one can obviously just do.
I went skiing, rode the cable car, and went onto the ski lift. In total, it offers 22 lifts within its terrain that is suitable for all levels, both for beginners and terrain park enthusiasts alike. The ski centre is accessible by either a sealed road, or else by a combined cable-car/bus route that may be preferable when the road is icy. The skiing at Uludağ is mostly intermediate on lightly forested slopes that are usually open from December until late March. Heli-skiing is also available, and there are vast off-piste bowls to explore, albeit a threat to conservation within the national park.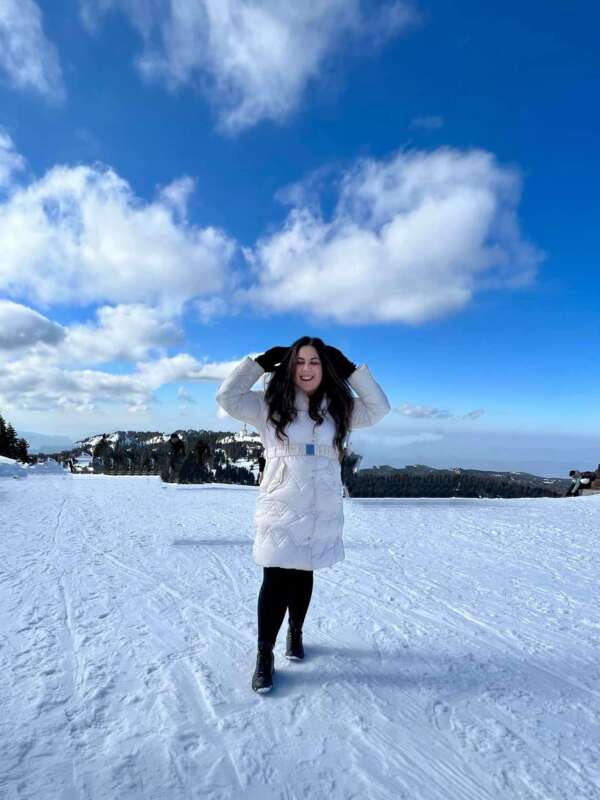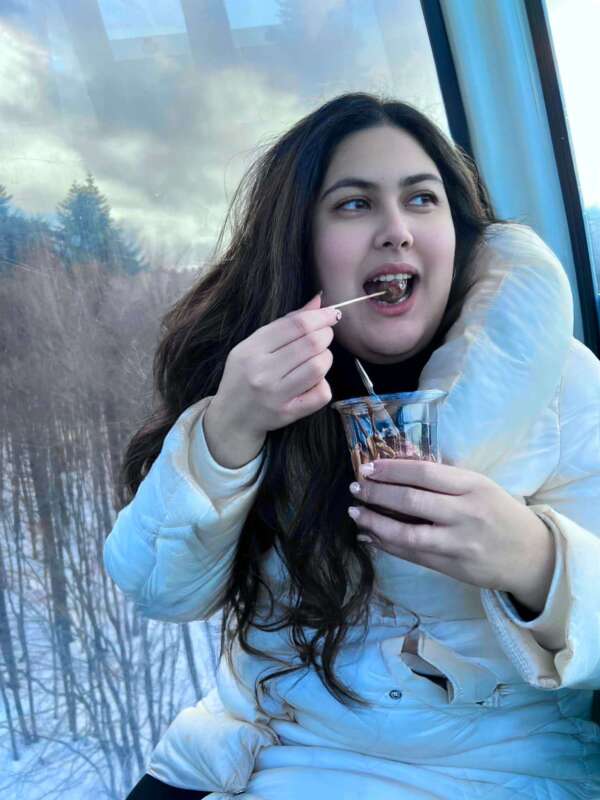 Winter in Uludağ runs from October to April. Fun fact: According to the Greek mythology, Apollo watched the Great Trojan Wars from atop this mountain!
Sustenance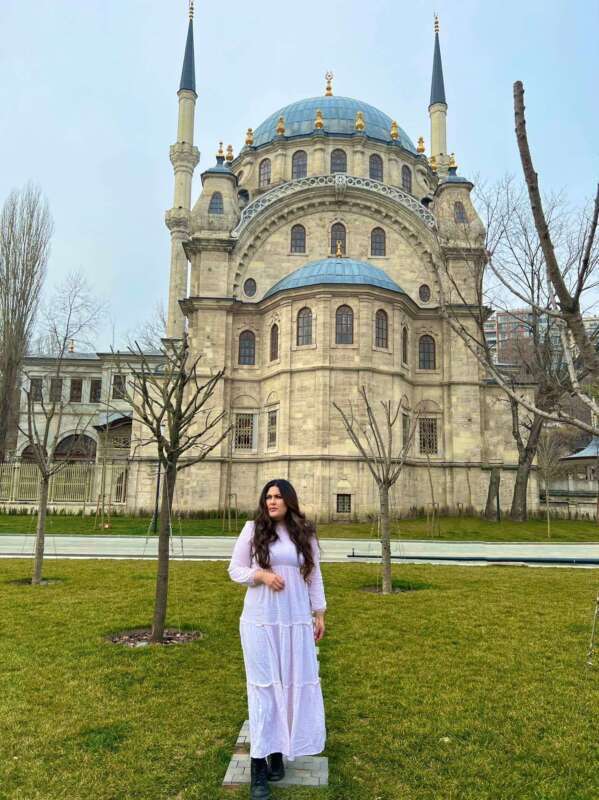 But the heart of my Türkiye story begins and ends in Istanbul. The major city of the country that many mistaken as the capital (Ankara is the capital) that straddles Europe and Asia across the Bosporus Strait. That's right – Türkiye is one of the few contiguous transcontinental countries in the world – which basically means the country sits on two continents!
From the time it was called Byzantium to its Roman Era as Constantinople to its modern era as Istanbul, this beauty has undergone many transformations that have left their splendid marks on the city's landscape! A dignified & majestic city with many breathtaking monuments, it's easy to see why so many empires have called it their abode.
Getting around Istanbul can be a bit tricky as traffic is truly hectic (this is actually an understatement), so I had to make sure I always knew where I was going and how I was going to get to my destination before I end up in a traffic jam! Fortunately, many Istanbul landmarks are in close proximity, so I was able to walk between them quite a lot of the time. There are heaps of taxis, but some of them are not readily available due to the many locals and tourists wanting to hop on one!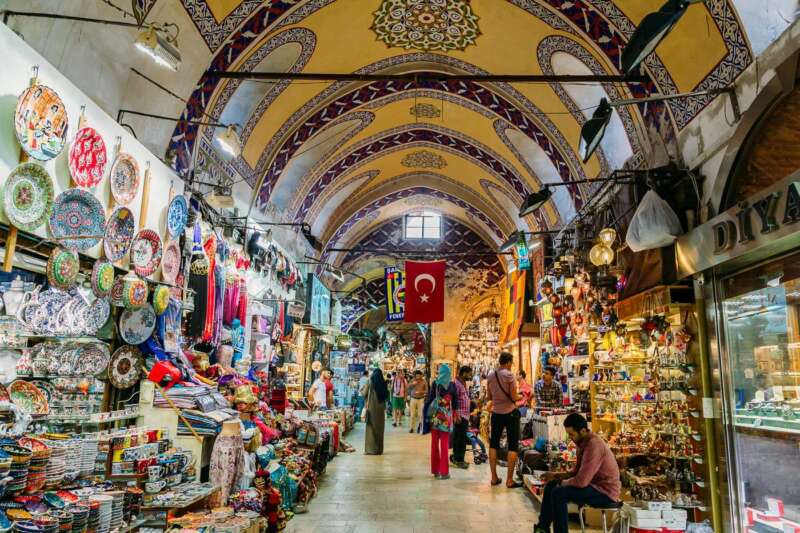 And then there's the grand bazaar. Where do I even begin?! From souvenirs, to carpets, to food, to spices, down to knock-off designer brand apparel – this place has got it all. One piece of advice: the deeper and farther you go into the baazar, the cheaper it gets! I made sure to venture onto the tiny turns and alleyways where smaller shops were stationed so I could get the best (local) price for my Turkish coffee, mint teas, and saffron spices!
Right outside of the bazaar are plentiful of local food stands that sell fresh kebabs and other Turkish food. It was heaven.
I was adamant to ride a cruise on the Bosporus Strait. This was one of the activities that I didn't want to miss when I visited Istanbul. The views, both during day and night, were just stunning. I did this twice – but for different reasons! One might think the views will be repetitive, but I think people underestimate how big the strait is. Each cruise offers a different route, not to mention the sights are different during the day and the night.
For some background: The Bosporus is the strait that connects the Black Sea with the Sea of Marmara and divides Istanbul into two parts, the European and Asian sides. To cross the strait, there are two bridges: the Boğaziçi (to the south) and the Faith (to the north). The crossing of seas and continents that the Bosporus represents is fundamental to the history & founding of the country itself!
During the day, I enjoyed various views of the palaces such as the Bylerbeyi, Ciragan, and Dolmabahçe palaces. I also saw the Rumeli Hisar Fort, which is a castle built in the mid-16th century to prevent the Byzantine fleet from crossing the strait. All these while the birds were flying atop me – magical!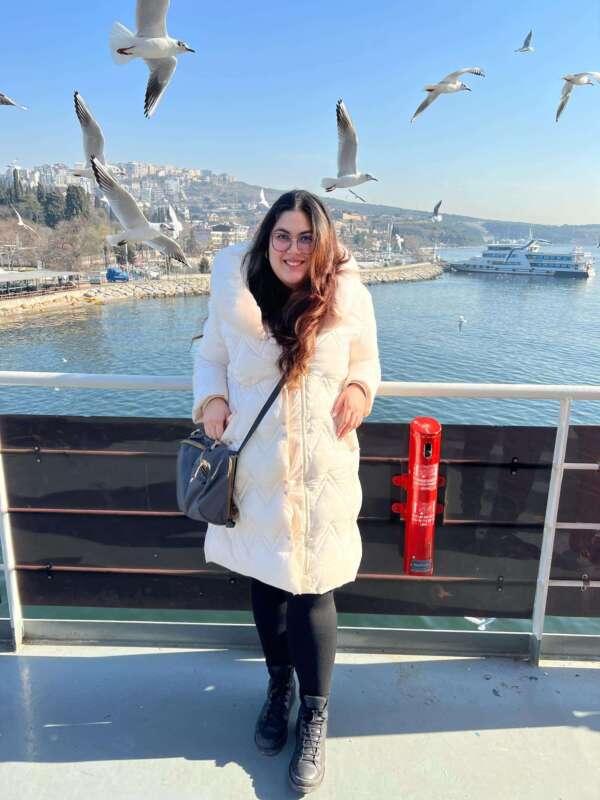 The cruise at night offers the same 'tour', but with different views and a whole different experience, plus I got to see Istanbul at night! The ferry leaves before dusk providing great sunset views. There is a delicious seafood meal and other European dishes served. There are also performances all throughout the night, which was super entertaining. and not to mention the all-night dancing until we finally docked back! It truly is a moonlight cruise on the Bosporus — a unique experience!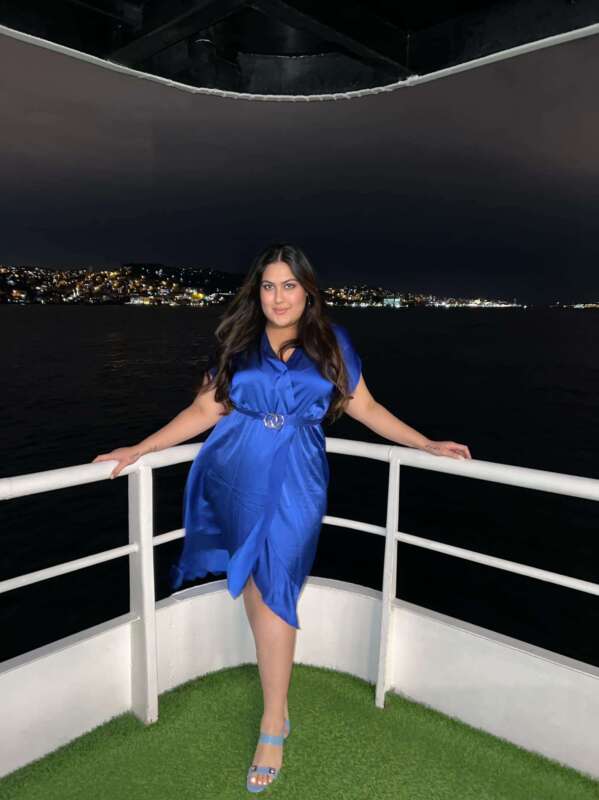 And finally, to top my Türkiye trip, I did rafting, ziplining, offroad & muddy buggy, and a dirt jeep safari! All of the activities were exhilarating. I would say you'd probably need to be a swimmer and a driver for you to really enjoy the excursions!
Türkiye may be a labyrinth of royal palaces and seraphic spaces, but it's also an earthy place of hearty meals and mazes of bazaars. It would take a lifetime to get close to discovering all of the country's secrets, and this is why I will always come back.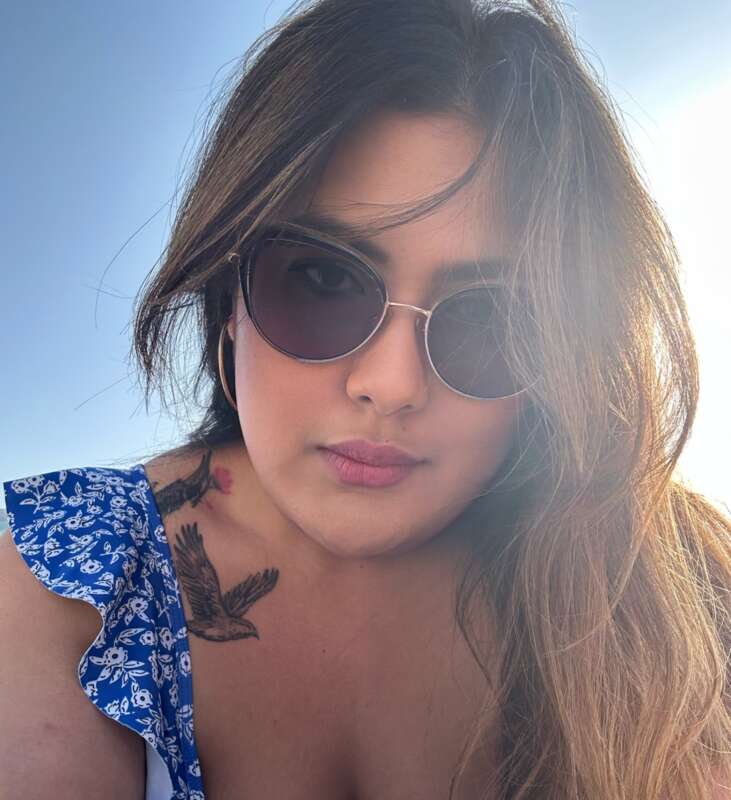 Rachel is an intrepid world traveller, lifestyle connoisseuse, and Girls Who Travel's resident beauty advisor. She is a lover of the ocean, flowers, movies, journalism, and has a penchant for medium-sized tattoos. When she is not busy with life, she writes stories of her globetrots as well as tips & tricks on how to make the best out of travelling.