Have you read our 10 day Turkey itinerary for women travelers and are all booked and ready to go? Great! Now all you need to do is conquer the dreaded task of packing. But we are here to help. Our Turkey packing list includes everything you'll need, no matter which part of Turkey you'll visit and what time of the year you are going! Be awestruck by ancient cities, wander through the bustling bazaars of Istanbul, or hit the beach resorts in the stunningly beautiful coastal towns. We've got you covered!
This post contains affiliate links. This means we make a small commission at no cost to you if you click through and make a purchase. All prices listed are accurate at time of publication.
The Ultimate Turkey Packing List For Women
Summer Packing List
Since Turkey is a very popular summer vacation, let's first chat about the most important things you will need to pack if you are planning for summer travel.
T-shirts
We recommend you bring at least 4-5 basic t-shirts.
Our choice on Amazon:
Tank Tops
Summers in Turkey are generally hot and dry. Tank Tops are the ideal thing to wear to ensure you don't get overheated. A simple, uni-color tank top also matches well with everything, making it a good idea to pack a few of different colors.
Our choice on Amazon:
Shawl
Unless you are planning to go to beach resorts and not do much sightseeing, you will definitely see a number of religious sites. Turkey is a conservative country, and you will need to adhere to the strict dress codes which are part of local customs when you visit these religious places: shoulders and knees need to be covered. That's not just the Blue Mosque dress code, it's the same or similar at any religious site. If you are wearing a tank top because it's hot, a thin summer shawl will do the trick of covering your shoulders. Get a simple uni-colored one, or one with a cute design. They are easy to pack so you always have them handy.
Our choice on Amazon:
Skirts
Skirts are great to wear in Turkey during the hot summer months. You can easily pick a flowy skirt that covers your knees and be good to go to religious places, yet not be too hot.

Our choice on Amazon:
Dresses
The same is true for flowy dresses. It's easy as pie to find some that aren't too hot yet cover enough skin to be perfectly fine to wear to religious sites and all other sightseeing.
Our choice on Amazon:
Shorts
Short shorts aren't ideal to wear in Turkey, but you can't go wrong with a few pairs of light capris! Pick some that are wide-legged and quick dry, comfy and airy enough so you can sit in a cafe, people watch, sip tea and savor a Turkish delight!
Our choice on Amazon:
Underwear
This is mightily essential! Pack enough pairs of underwear to last you through your trip.
Our choice on Amazon:
Socks
Definitely pack a pair of socks! If you go hiking, pack the appropriate socks, otherwise, get some that won't show in your walking shoes and ruin your cute outfit. We recommend packing at least 3-4 pairs of socks.
Our choice on Amazon:
Comfortable walking shoes
There's lots and lots of sightseeing to do, and the best way to go is to wear comfortable shoes. Opt for a pair of trainers or walking sandals.
Our choice on Amazon:
Flip Flops
The beach, the pool, short walks… there will be lots of places and occasions you'll need a pair of flip flops for. Make sure to get comfy ones so you don't end up with blisters!
Our pick on Amazon:
Bathing suit
One of the most important things to pack is a bathing suit. Even if you mostly go to Turkey for sightseeing, you may want to spend some time at the pool. But this country has so many amazing beach destinations, you would miss out if you didn't plan a few days for some R&R by the ocean! So pack your cute one piece or bikini immediately!
Our choice on Amazon:
Beach cover up
If the beach is included in your travel plans, you should bring a beach cover up. Wearing a bathing suit plus a cover up is the typical beach attire.
Our choice on Amazon:
Day Pack
A day pack is necessary to carry all your essentials items. Get a cross body pack that you can carry in the front rather than on your back for excursions to major cities. For hiking excursions, Osprey backpacks are a great choice.
Our choice on Amazon:
Power Adapter
Talk about essential items you will find on packing lists! If you can't charge your kindle and mobile phone, you'll be unhappy. That, of course, depends on where you are coming from. The electricity in Turkey is 230 V, and the power sockets require either a type C plug (two round pins) or a type F plug (two round pins with two earth clips on the side).
Our choice on Amazon:
Power Pack
A power pack is always a good idea. It's handy on your way to Turkey, and while you are out and about enjoying your Turkey holiday. Never run out of juice with a good power pack!
Our choice on Amazon:
Reusable water bottle with filter
Here at Girls Who Travel we are all about protecting mother earth and reducing our impact on travel destinations, which is why we have to add this very important item to your ultimate packing list: a reusable water bottle with a filter. When you visit Turkey in the summer, it will be hot, and it's important to constantly hydrate to stay healthy while traveling. To avoid creating a mountain of plastic garbage, carry a reusable water bottle with you. These bottles save not just the environment, but protect the contents of your wallet as well, because it is a one time investment you can refill at any tap anywhere in the world rather than paying for bottled water. Tap water in Turkey isn't always safe to drink, so make sure you pick a bottle with a filter to avoid Montezuma's Revenge or worse.
Our choice on Amazon:
Toilet paper
While most restaurants, hotels, and tourist attractions have the western style toilets you are probably used to, you may encounter squat type toilets on occasion, especially if you venture off the beaten path. Those toilets, and sometimes even some public toilets, may not offer toilet paper. Therefore it's a great idea to carry some with you at all times.
Our choice on Amazon:
Turkish Lira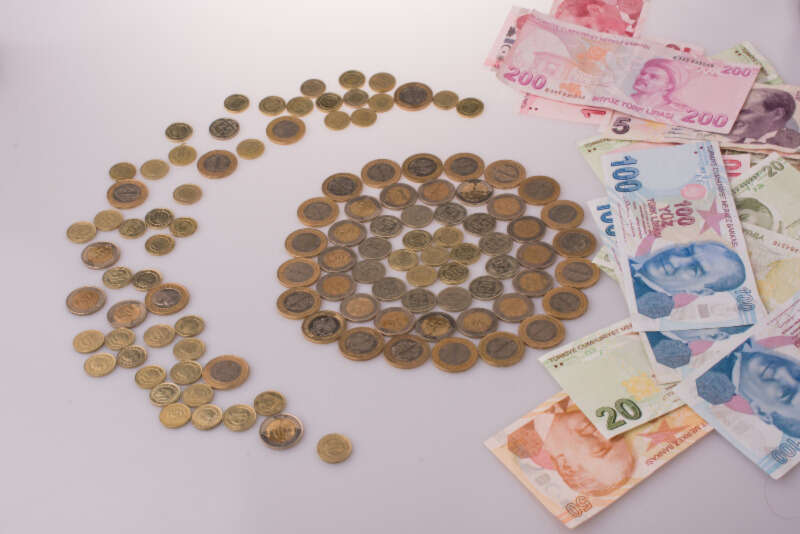 Turkey's currency is the Turkish Lira. While you will find that hotels, restaurants, etc. in the big cities are happy to accept credit cards, there's a limit, so paying for small amounts is better done in cash. Plus, you will sometimes get a cash discount. Public transport, taxis, street vendors, to name just a few, accept only cash. Tipping is also best done in cash. While it's easy enough to find an ATM in most places, it's good to come prepared and get some Turkish Lira before you go, in case you want to take a cab from the airport to your hotel. Most major banks can get you any amount of cash for a small fee.
Note: we do not recommend carrying large amounts of cash for safety reasons. If you want to learn more about how to be safe and stay safe while traveling, we have the ultimate resource for you: the Girls Who Travel Safety Toolkit, curated by our knowledgeable travel experts.
Camera
A good camera is key for every trip. A Turkey holiday is the ideal time to up your game. While cameras on mobile phones have come a very long way, they aren't practical in all situations. If you head out for a hike or bike ride, or you go snorkeling or diving, you may want to consider getting an action camera.
Our choice on Amazon:
Winter Packing List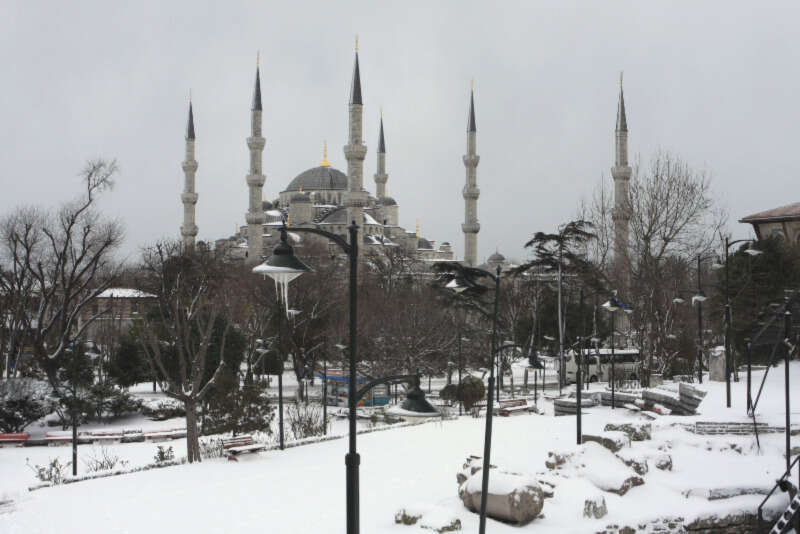 For those of us who love to travel during the off season, when the weather may not be prime, but the prices are low and the crowds have dispersed, some notes on packing for the winter months are in order. December, January, and February are the coldest months in Turkey, unless you visit the southeastern part of the country, which remains temperate even in winter. In other parts of the country, you can expect snow, so be prepared!
Warm jacket
It won't be arctic, so you won't have to bring out the extra heavy clothes, but a warm jacket is a must. Sightseeing while freezing just isn't fun!
Our choice on Amazon:
Windbreaker/Rain Jacket
Being prepared for rain is always a good idea, but as an alternative to a bulky winter jacket, you could choose to layer up. A windbreaker or rain coat is easy to pack.
Our choice on Amazon:
Fleece sweater or jacket
Finish your layers with a warm and cozy fleece jacket or sweater. In combination with your windbreaker it will keep you toasty when the weather outside is frightful.
Our choice on Amazon:
Shoulder Seasons Essentials
Shoulder seasons hold many advantages for travelers. The weather is pleasant but not oppressively hot or freezing cold, thanks to the Mediterranean climate. There are less crowds. And it's often cheaper to go there, from flights to hotels and restaurants. On top of that, it's a great ethical choice to not travel during high season. Lots of popular tourist areas are very overrun during high season, potentially causing harm to the environment, and lots of stress to locals. Then, when the crowds leave, a large part of income breaks away for local communities. But if you visit in the off season or shoulder seasons, you create less of an impact on the environment and help support local communities during a time when they have less income. Win-win! So plan your Turkish adventure for the best time to travel: fall or spring.
Hiking gear
Did you know that there's great hiking in Turkey? The shoulder seasons are perfect to hit the outdoors and explore the trails. Pack proper hiking gear and a pair of lightweight hiking shoes. Those are handy because they don't add too much weight to your suitcase, and they are generally super comfortable, so you can also wear them when you go sightseeing.
Our choice on Amazon:
And that is all you need to know! Your ultimate Turkey packing list is complete, and all that's left is for us to wish you lots of fun on your Turkey holiday! Also read about GWT's very own Rachel's fab trip to sensational Turkey.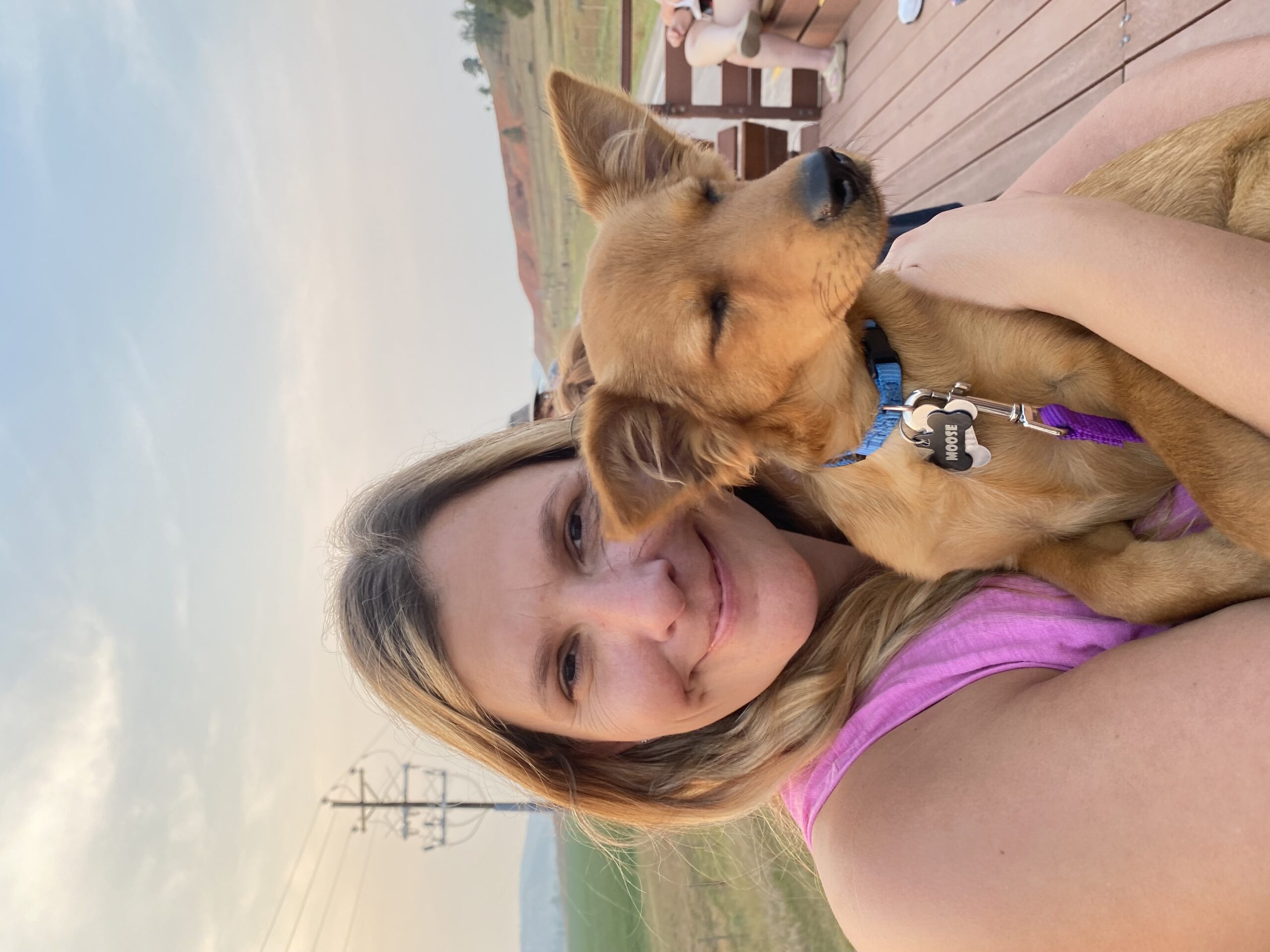 Jenny grew up in Germany. All she ever wanted out of life was to leave and have adventures. Jenny always traveled as much as the budget would allow, and when she met her husband traveling became a full-time thing. You can follow Jenny on her blog and Facebook.