Ever been on the trip of a lifetime, somewhere you have been dreaming of going, only to end up sick and miserable. Here are a few of the tips I use to for me and my family on how to stay healthy while traveling because, really, who has time to be sick?
How to stay healthy while traveling – An Ounce of Prevention is Worth a Pound of Cure
Let's just not get sick in the first place, right?! Do your research and find out if you need some kind of prevention medicine or vaccines before you travel. When I was in Zambia I took Malarone prior to, during, and after my trip to prevent malaria. I also try to bulk up my immune system the week before my trip by increasing my hand washing, hydration, sleep, probiotics, and immune boosting herbal supplements (I use elderberry, vitamin E, and vitamin C). Also I bring these supplements with me to take during my travels.
Hope for the Best but Prepare for the Worst
As a nurse, this is pretty much my life motto. I always have a medicine cabinet with me, and I bring anything I think I might need on vacation. My regular medications, pain medicine, nausea medicine, antacids, antidiarrheal medicine, probiotics – you name it, I bring it. I don't like to chance that I won't be able to get these things wherever I'm headed. Then I also bring along disinfectant wipes, hand sanitizer, and my immunity essential oils. I am that person at the airport that gets through security and immediate sanitizes my hands and wrists. There have been several studies that show the germiest places that you encounter when traveling are the TSA bins and the plane's common items. I wipe down our area, including armrests (#TakeBackTheArmrest) and tray table, as soon as we are seated on the plane. After appropriately sanitizing our hands and surrounding area, I smear a little essential oil lotion on our nasal openings. Does it really help filter out anything? Who knows, but it makes me feel better and it smells nice!
Sanitize Early and Sanitize Often
Myself and family are staying healthy while traveling by sanitizing after touching any surfaces. Certain bacteria or viruses can live on surfaces for days to weeks! Gross, right?! This means that a person infected with heaven knows what can cough all over their hands, use a handrail, and you can pick that germ up days to weeks later. BAM! You're sick on holiday. I love using public transit when I travel, but think about the insane numbers of people that move through public transit daily, and now think about the germs. This is a great motivator to use a little hand sanitizer while traveling (or everyday for that matter).
Sleep, Sleep, and More Sleep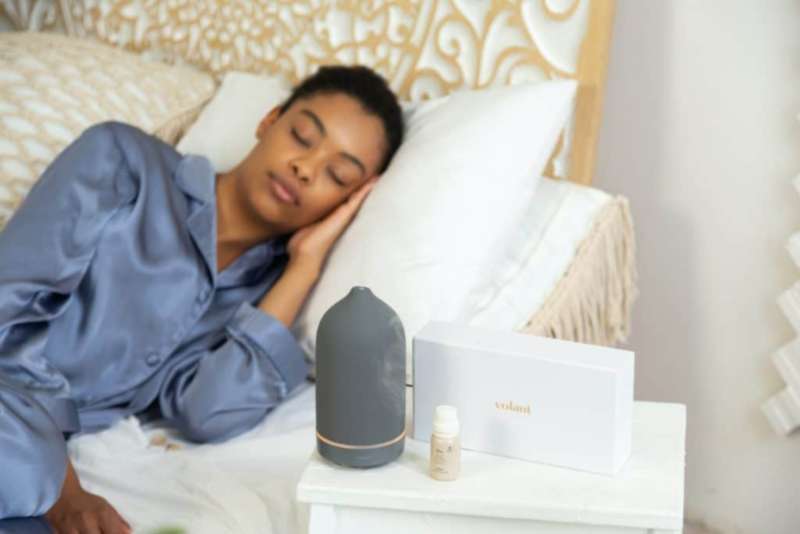 Make sure that you prepare yourself to get enough sleep while traveling. Bring whatever you need to help you sleep and schedule in time to sleep. If you are not getting enough sleep, you will feel or get sick and rundown, I guarantee it. If you use sleep aids, eye masks, ear plugs, or other things, make sure you bring them. Better to be over-prepared than underprepared. I always make day one of any trip (even with minimal time changes) an easy or laid back day to allow for extra rest.
Eat, Drink, and Be Sensible
This tip is probably the least popular of my health maintenance ideas (even with me). Eat smart and healthy on vacation. There are probiotics in yogurt to help with gut health. Bland diets will help with diarrhea, as will a BRAT diet (bananas, rice, apples, and toast). High fiber diets will help with constipation, as well as prunes and pear juice. Drink less alcohol and more water (boring, I know).
Drinking enough water can help you feel your best wherever your travels may take you. If you're having trouble getting enough water, an IV drip near me can help you quickly rehydrate.
Practice safe sex, as sexually transmitted infections do NOT make awesome souvenirs; you could also bring home a little life, so be sensible. I met a girl with a 2 year old boy while traveling in Ireland once. The little guy was her "souvenir" from her first trip to Ireland. Whoops.
I am certainly no expert on the subject matter of staying healthy while traveling, but I hope these tips help keep everyone happy, safe, and healthy!! Life is a daring adventure, go live it.
Valerie is an emergency trauma nurse living near Chicago. Mom to Natalie (4) and Juliette (2) who are well traveled toddlers.