I'm a surf chick from Belgium who believes the gift of travel is better than any education money could buy. Travel and living in a van  is my identity – it's how I interact with the world and its people!
Home Is Where You Park It: Living In A Van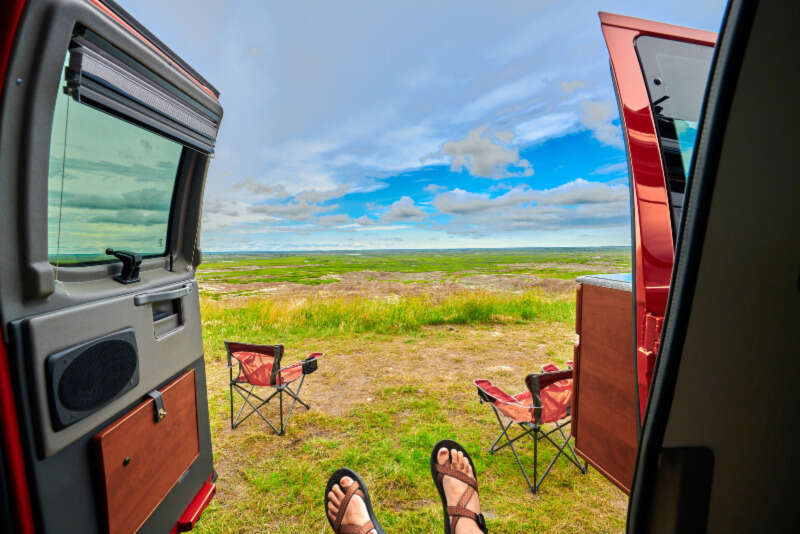 At some point in life people put the expectations that a person will act his or her age, get a job, buy a house, and start a family. This is not the standard road to happiness for every one, though. Because in my mind, a pleasant surprise always beats a sure thing. Feeling very unhappy with the life I had, I took a big step into the unknown. I quit my job, sold my house, and gave away more then half of the stuff I had collected during all these years. I was shocked from my collection, from never worn clothes to useless kitchen equipment and so on. My net adventure was going to be living in a van. Downsizing felt great. And if you wonder how to decorate your van without taking up space, that's also possible!
Leaving Behind the Old Life
So about 2 years ago I left my old, plain city life behind and bought myself a Volkswagen Van and that is the beginning of my adventures through South-West Europe. Just me and my dog cruising around on our search for freedom and happiness. First stop was France, the land of baguettes and wine. While July and August may give you the feeling like you're a sardine in a can, winter time is perfect for empty French coastlines.
The Reality of Living in a Van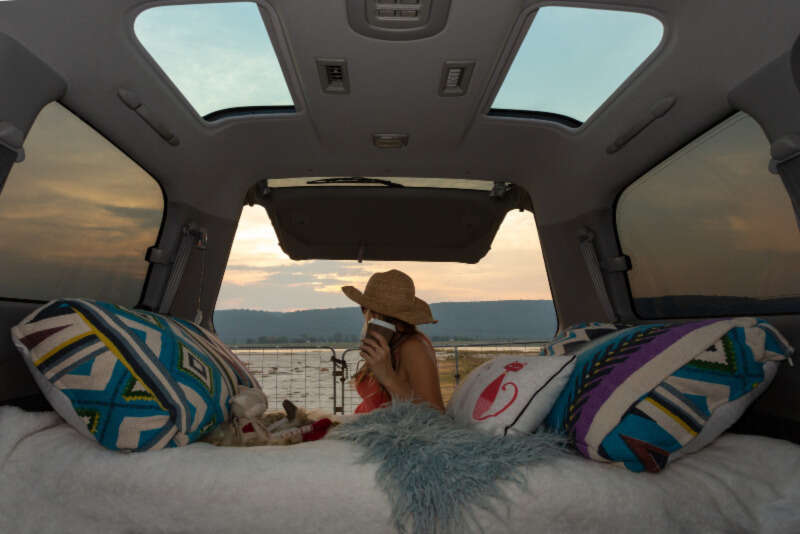 Just imagine waking up in the van, freezing your nose off because that's the only piece of skin that is not completely covered in layers of blankets. And that is the hardest part of your day – not the night, but crawling out of the textile womb you where tucked away in. The fun thing about living in a van is that it's practically just living in bed with wheels, everything there is in hand's reach. The awkward thing is rolling open the side door. The car looked from the outside like a grey working van, the inside like a wet surfers dream. So it was always a guess if there would be a shocked passenger looking straight into my bedroom when I would open the doors of my cave. Those doors where magic, every time a new scenery.
The Good Things
You know the good thing about living in a van? When the weather is bad you can move and chase the sun. So that is what I did. I took off full speed to Portugal because that is where all vanners go to in winter. I learned many things on my journey. One of them is that the best way to travel to and through Europe is with a car. It is with so much beauty and most of it can not be found on the standard route. Now Portugal stole my heart. The cheese, the music, the beaches – it was just so stunning. 
My Dog
The fun thing is, I took my dog with me. She has seen many places from Bordeaux to Morocco and all the stops in between. She has visited more different cities then most of the people I know! You could call her a well travelled furry friend.
Find Your Own Path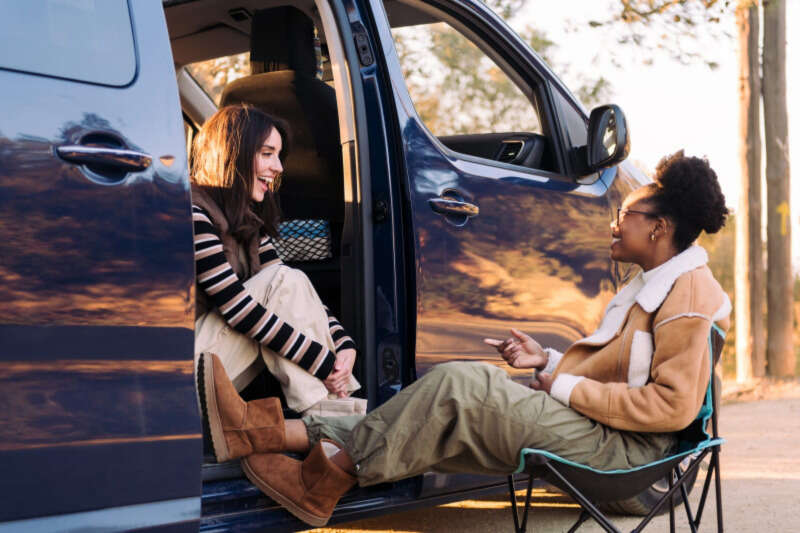 I never saw myself as a dare devil or as an inspiring person; I actually felt much disconnection from society while traveling but I liked it. Having a way to escape and find your own path. I think that is what a person needs sometime to get a clear view on what truly makes them happy. I can recommend this way of living to everyone, but living the simple life is less simple for Western people. It's hard to put aside our luxurious way of living and it's much harder to understand that our level of standard is so much higher then what most people have on this planet.
Take a step away from what you do and have, jump into the unknown and go explore the van life. Do you have a person in your life who loves van life? Check out these 10 most useful gifts for van lifers!
Maxime is a Belgian surfer living in Morocco. In 2016, she quit her job, sold her house and bought a van. Maxime took her dog and a surfboard with her and went on a journey along the Atlantic coastline to surf, work and find a different life style. Fell in love with a Moroccan surfer and started her own Surf lodge with him in central Morocco. You can check out their website for more about their life, work and passion on www.chernakisurfexperience.com