Traveling air and space lovers, this compilation if the best air museums USA has to offer is for you! Even if you aren't an enthusiast, these museums are quite impressive and worth a visit. I still remember vividly the first time I visited the United States and the Air & Space Museum in Washington DC. There's so much history on display, it's a fascinating activity for everyone! Let's dive straight into the history of aviation.
The Best Air Museums USA Has To Offer
1. Smithsonian National Air And Space Museum, Washington, D.C.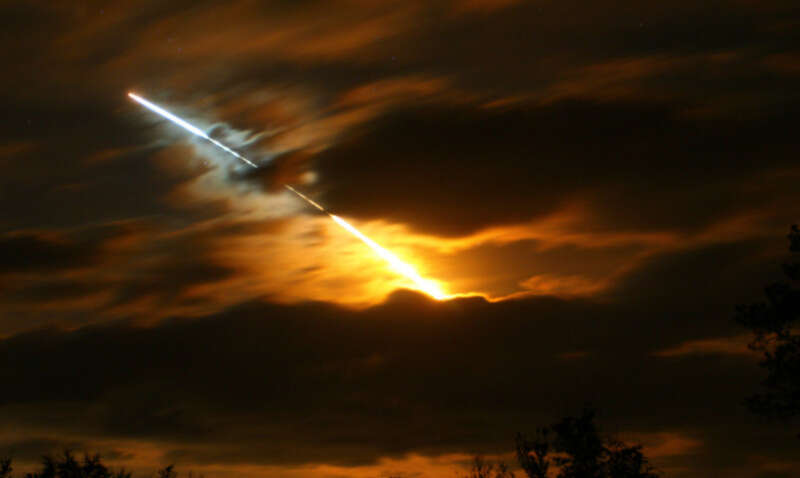 The Smithsonian National Air And Space Museum in the nation's capital is undoubtedly one of the best aviation museums, housing one of the world's largest collections. of historic airplanes and space vehicles. It features aircraft from many different decades, as well as space artifacts galore, it's famous for showing milestones in air and space history. There is the Wright Flyer, dating back to 1903, the Wright Brothers aircraft that was the first to make a sustained flight by a manned heavier-than-air powered and controlled aircraft, which rang in the pioneer era of aviation. Marvel at Chuck Yeager's Bell X-1, a supersonic research project designed and built in 1945. See Amelia Earhart's Lockheed Vega 5B, in which she flew alone across the Atlantic Ocean in 1932, then proceeded to fly nonstop across the United States, setting two aviation records for women. Aside from the mind-blowing exhibitions such as Early Flight, America By Air, Destination Moon, and many more, there's an IMAX theater! But that's not all: young air and space enthusiasts can enjoy story time Thursdays at 11 a.m., discovery stations encourage active learning, and on Saturdays and Sundays at noon there are science demonstrations. Experience ride simulators, interactive flight simulators, or go for a spacewalk with the virtual reality Transporter Experience. There's no end to the fun, and their extensive collection will blow you away.
The museum is open daily from 10:00 am to 5:00 pm, except on December 25. Because this is one of the most popular museums in DC, it's necessary to reserve free timed-entry passes well ahead of your visit. Click here to reserve yours now!
2. Steven F. Udvar-Hazy Center, Chantilly, Virginia
The Steven F. Udvar-Hazy Center in Chantilly, Virginia, is part of the National Air And Space Museum in Washington, D.C. On display are many world-renowned air and space artifacts. You get to experience the era of space exploration when you see the Space Shuttle Discovery, which successfully completed more spaceflights in its 27 years of service than any other spacecraft to date. be astounded when you see the world's fastest jet-propelled aircraft, the Lockheed SR-71 Blackbird. Stand in awe when you see the first supersonic airliner, the Air France Concorde. Marvel at the Grumman F-14D(R) Tomcat, a supersonic, twin-engine, variable sweep-wing, two-place strike fighter. Watch a movie at the Airbus IMAX Theater!
There's much more for you to explore, and you can do so daily from 10.00 am to 5.30 pm, with the exception of December 25, when the museum is closed. Admission is free, but parking costs $15 USD.
3. Pima Air & Space Museum, Tucson, Arizona
You'll find that air and space museums are often funded by governments, but the Pima Air & Space Museum is, in fact, one of the world's largest non-government funded aerospace museums. It is operated by the Arizona Aerospace Foundation and has been open since 1966. More than 400 aircraft are displayed on it's huge property of over 80 acres outdoors, as well as 250,000 square feet inside hangars at their location on E Valencia Rd. Explore the outdoor exhibits, the main hangar exhibits, the exhibits in hangar 3, 4, and 5, the areospace gallery, as well as the 390th memorial museum.
From October through May, the museum is open daily from 9 am until 5 pm. The last admission is at 3 pm. From June through September, the hours are 9 am until 3 pm, 7 days a week, and the last admission is at 1:30 pm. The museum is closed on Thanksgiving day and on Christmas Day. Since the museum is so enormous that it's impossible to see everything in one day, you have the option to buy a one or two day ticket.
Adults pay $19.50 USD for one, or $26 USD for two days, for seniors the price is $16.75 USD for one, and $22.75 USD for two days, kids between the ages of 5 and 12 pay $13 USD for one, or $15.50 USD for two days. Children under the age of 5 pay no admission fee. Tickets can not be bought in advance, and two day tickets do NOT have to be used on consecutive days. Leashed pets are welcome on the property, perfect for those taking a road trip with their dog! Tram tours are available for $8 USD, and private walking tours for $75 USD. You can even book the space for your private event!
4. Palm Springs Air Museum, Palm Springs, California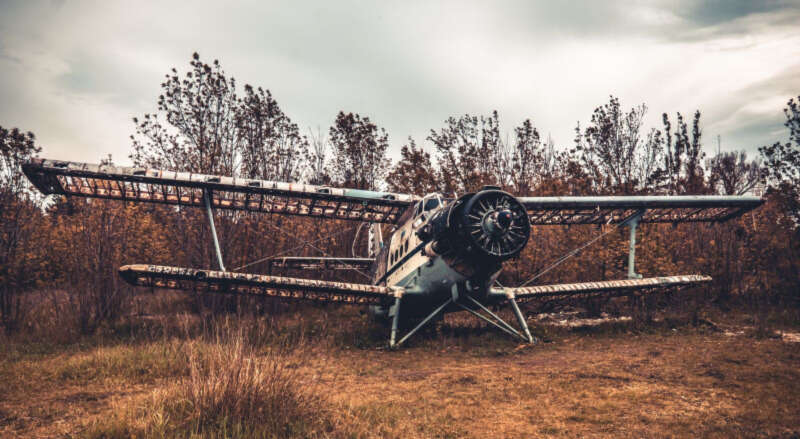 Visit the Palm Springs Air Museum and experience 'a living history museum dedicated to educating the public about the role Air Power played in preserving American liberties and way of life.' On display are aircraft from World War II, the Korean War, the Vietnam War, and even more recent ones from the Global War on Terror. Lots of these aircraft are so well preserved, they are still in flyable condition! The museum offers permanent and temporary exhibits, and best of all? A lot of their docents are Veterans, and they are happy to share their first-hand experience with you, allowing you a true insight into the history of these aircraft.
That's all great, but are you ready to have your mind completely blown? At the Palm Springs Air Museum you have the unique chance to book a ride in a warbird! If that's not worth packing your bags and traveling to California immediately, I don't know what is!
5. National Museum Of The United States Air Force, Dayton, Ohio
Welcome to to the world's largest military aviation museum! The National Museum Of The U. S. Air Force, located near the Wright-Patterson air force base, has been open to the public since 1923! It features more than 350 aerospace vehicles and missiles, as well as thousands of artifacts in its exhibition spaces. Learn all about military aviation history at the fascinating National Museum Of The USAF. It is open daily from 9 am until 5 pm. Good news! There's free admission and parking! Visit one of the greatest military aviation museums.
6. Intrepid Sea, Air & Space Museum, New York City, New York
The Intrepid Sea, Air & Space Museum is one of the place you should not miss when visiting NYC. It's exhibits include the legendary aircraft carrier USS Intrepid, which was launched in 1943 and fought in World War II. Today it is the museum's centerpiece, berthed on the Hudson River. Visitor can watch a short film about its history, as well as a film called 'Kamikaze: Day of Darkness, Day of Light.'. Visit the the Growler Submarine, and explore the Space Shuttle Pavilion.
From April 1 until September 30 the opening hours are as follows: Monday – Friday 10 am – 5 pm, last entry at 4 pm. Saturdays, Sundays, and Holiday 10 am – 6 pm. From October 1 until March 31, the hours are daily from 10 am until 5 pm, last entry at 4 pm.
7. Wings Over The Rockies Air & Space Museum, Denver, Colorado
Located in Hangar 1 of the former Lowry Air Force Base in Denver, the Wings Over The Rockies Air & Space Museum should be on your list of best things to do in Denver. There's 100,000 sq ft of exhibition space dedicated to historic aircraft, space travel, and more. Interesting exhibits such as Pioneers – Pacesetters – Possibilities or Star Wars X-Wing Starfighter guarantee a fun outing!
The museum is open from Monday through Saturday from 10 am until 5 pm, and Sunday from 12 pm until 5 pm. Admission is $18.95 USD for adults, $14.95 USD for active military and veterans, as well as seniors, $11.95 USD for kids between 4 and 16, and free admission for kids 3 or under.
8. National Naval Aviation Museum, Pensacola, Florida
Visit the National Naval Aviation Museum when you vacation in Pensacola and let it tell you the story of the brave men and women who have served in Naval Aviation forward throughout history. You can expect more than 4,000 artifacts and over 150 restored military aircraft representing Navy, Marine Corps and Coast Guard aviation. Make sure to plan a whole day, because there is lots to see! From aircraft galleries such as the Blue Angel Atrium and the West Wing, to exhibits and attractions such as flight simulators and cockpit trainers, you'll keep busy for hours. Make sure to visit the giant screen theater and the flight deck store gift shop. But one of the main attractions is the Blue Angels Practice. Pensacola is home to this world famous flight demonstration squadron of the United States Navy, and you have a change to see them fly! Click here for their practice schedule.
The museum is open daily from 9 am until 4 pm except for Thanksgiving Day, Christmas Eve, Christmas Day, and New Year's day. Admission is free, but attractions have to be booked separately. Click here to do so.
Note: since this museum is located on a naval base, access is restricted. Check the important visitor information to find out what ID you need etc.
9. Southern Museum Of Flight, Birmingham, Alabama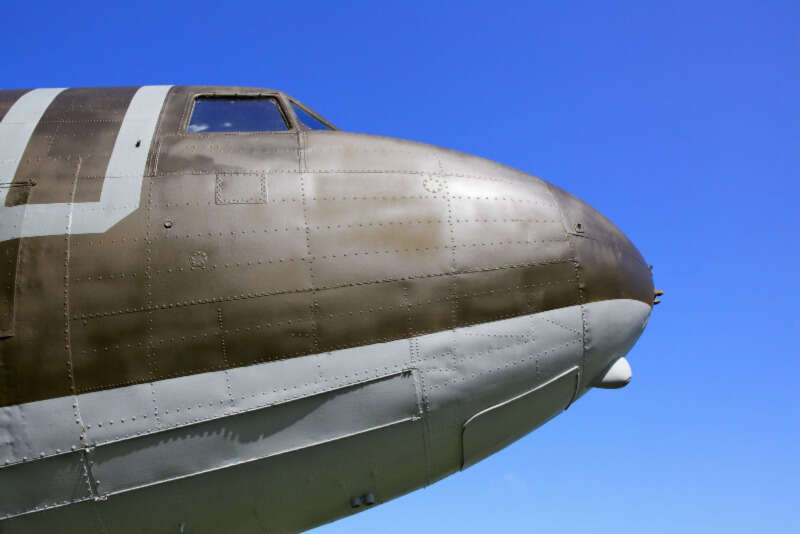 The Southern Museum of Flight is one of the largest aviation museums in the southeastern United States, a must-see for aircraft enthusiasts. Established in 1966, it showcases over 100 historic aircraft on over 75,000 square feet of exhibition space. There are also lots of learning possibilities, hands-on exhibits, and even flight simulators! Your kid can even celebrate a birthday here, among all this history!
The museum is open Tuesday – Saturday from 9 am until 4 pm. Admission is $10 USD for adults, and $8 USD for kids. Active military & families get in for $5 USD. Children 3 years and younger pay no admission fees.
Visiting one of these air museums USA is the best way to have unique experiences and at the same time learn a lot about aviation history, from Cold War aviation to WWII aviation, and military aviation beyond that, as well as civil aviation. Enjoy!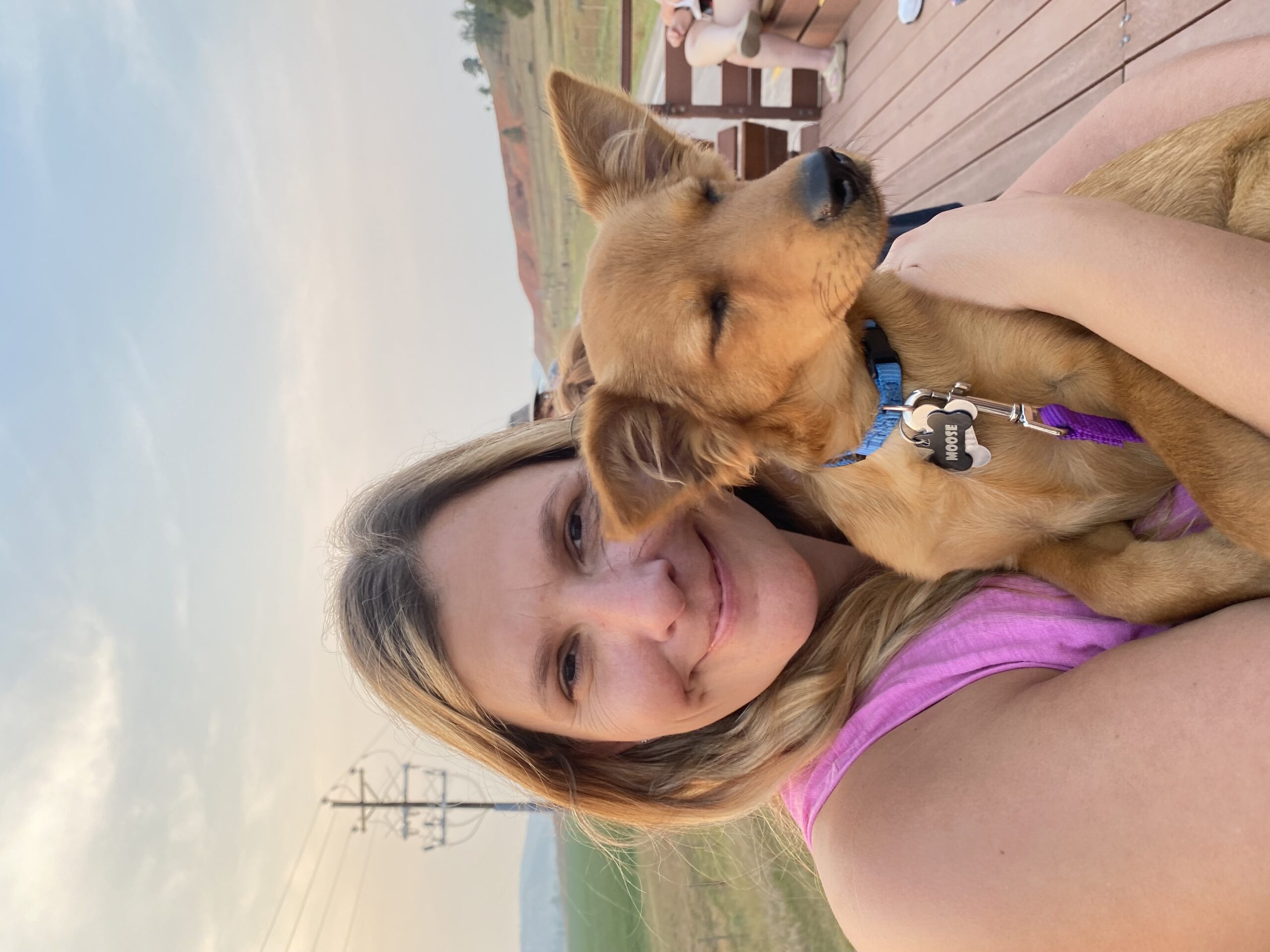 Jenny grew up in Germany. All she ever wanted out of life was to leave and have adventures. Jenny always traveled as much as the budget would allow, and when she met her husband traveling became a full-time thing. You can follow Jenny on her blog and Facebook.