Traveling is incredible, but it's such a hassle to find a sitter for your dog and even tougher to be apart from them for a few weeks. The great news is, bringing your dog along is easier than ever. Here are a few tips for taking a road trip with your dog.
4 Tips for Taking a Road Trip With Your Dog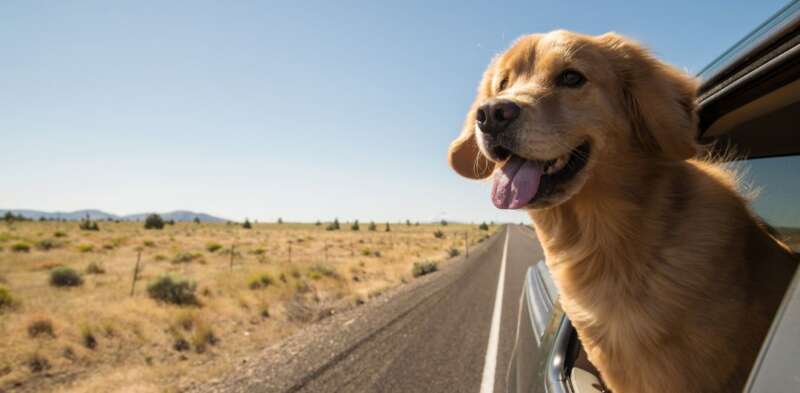 Taking a road trip with your dog can be a blast. Though, because you have your furry companion with you, you'll need to do a bit of extra work before you hit the road.
1. Lodging
You'll need to confirm that anywhere you're staying on your road trip is pet friendly. If you're bringing your dog in a camper or van, you'll have an easier time; however, confirming that whatever campground you park in allows dogs is important. Here are 10 tips for taking your dog camping for the first time.
If you're staying in an Airbnb, dogs are often allowed on a case-by-case basis. Confirm with the host that your dog is welcome. There are also several pet-friendly chain hotels, such as Tru by Hilton and Courtyard by Marriott.
2. Exercise and Breaks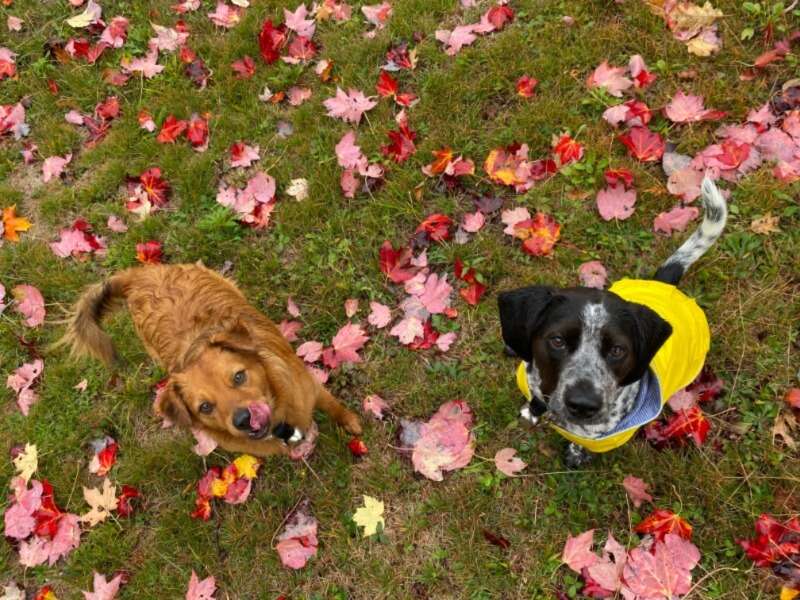 It's common sense to let your pup potty before you hop in the car, but you should also let them run around and get their energy out before you go. That way, they have a better chance of just settling down and taking a nap in the back seat instead of whining or chewing something they aren't supposed to.
Keep in mind your dog may need breaks more often than you while on the road, especially if they're a puppy. Plan to stop about every two or three hours to let your pup run around and potty—and don't forget to give them some water!
3. Pack the Essentials
Packing for your dog is like packing for another person. Here are a few things you can't leave without.
For the Car Ride Itself:
A collapsible water bowl
Treats
Toys they can chew in the car—preferably not squeaky ones
Their leash
Their harness, if they wear one
A blanket or towel—for them to lie on in the car
For Your Destination:
Dog food
Vaccination records
Dog bed or blanket
Outdoor toys, squeaky toys
Food and water dishes
If there is room in your car, putting your dog in a crash-tested crate in the backseat is a good idea. That way, they're strapped in and secure in the event of an accident.
If that isn't possible, putting them in the backseat and setting down some blankets for them to lay on can also be a good solution. Consider getting a car barrier to keep them in the backseat if you have a pup who's prone to poking its head over the center console.
4. Clean Up Your Vehicle
Let's face it: dogs are messy. Even if your pup is a perfectly well-behaved angel, there is still probably hair all over your backseat. The good news is we have a few cleaning hacks for your car's interior. With a little vacuuming, your car will be good as new in no time.
These tips for taking a road trip with your dog are sure to make for a good time. There are many great ways to have a sustainable road trip, too. Where will you travel next?