Do you have friends and family who love to travel with their furry friends? No matter if you are taking your dog on a road trip or traveling by plane, you'll need to bring essentials for them! We collected the best gifts for traveling dog lovers.
This post contains affiliate links. This means we make a small commission at no cost to you if you click through and make a purchase. All prices listed are accurate at time of publication.
The Best Gifts for Traveling Dog Lovers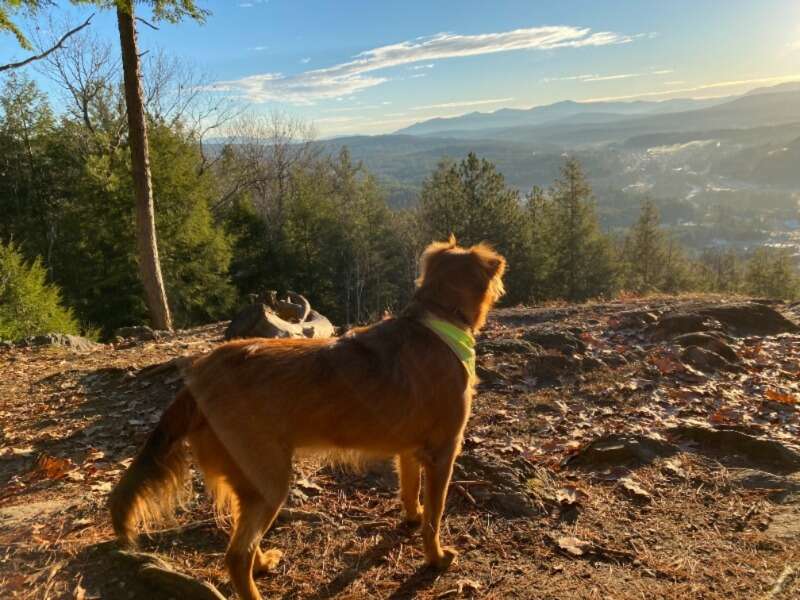 1. Travel Bag
First of all they need something to store all of your pup's things. Rather than stuffing the treats here and the toys there, and then looking for it all over the place when the item is needed, they should have an airline approved pet travel bag. It's great for air travel, but it's more than that. It's the ultimate pet necessities organizer! No matter where one takes their furry friend, this bag fits everything that's needed and keeps it in one place.
2. Water bottle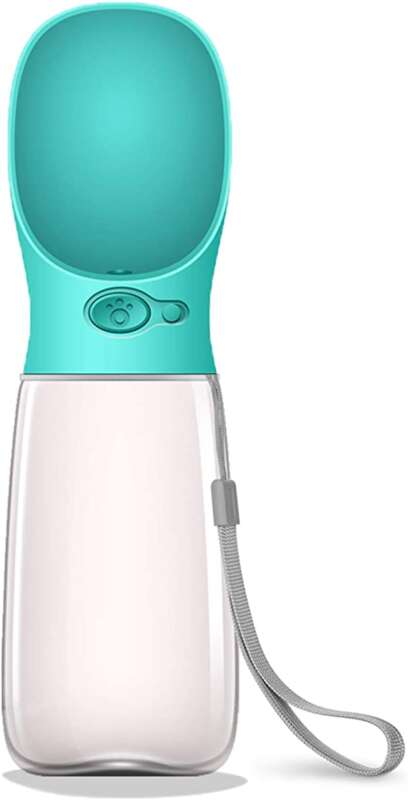 I can tell you from experience that this water bottle is the most practical one on the market. Rather than schlepping around a bottle of water AND a bowl for the puppy to drink from, this bottle is also a water dispenser. When the dog had their fill, you can release the leftover water back into the bottle with the push of a button. No wasted water means you have to carry less water if you go hiking or take your dog camping for the first time.
3. Collapsible bowl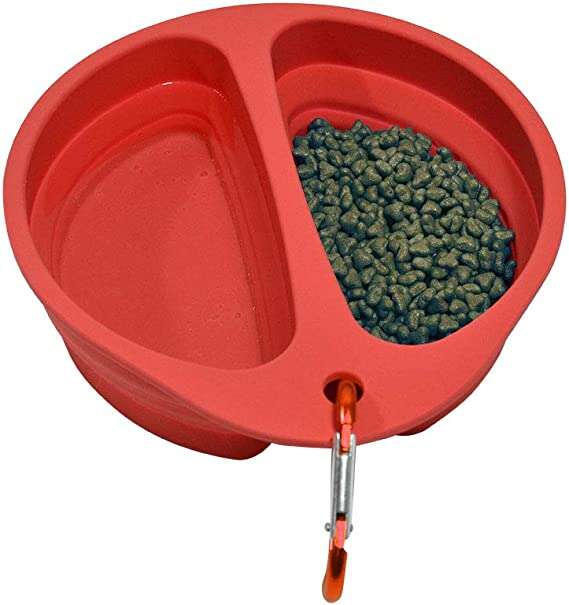 One can never have enough collapsible bowls, that's just a fact. However, this silicone collapsible dog bowl is my personal favorite, because with its two double bowl design it can be used for food and water at the same time. It's perfect for traveling dog lovers!
4. Dog hammock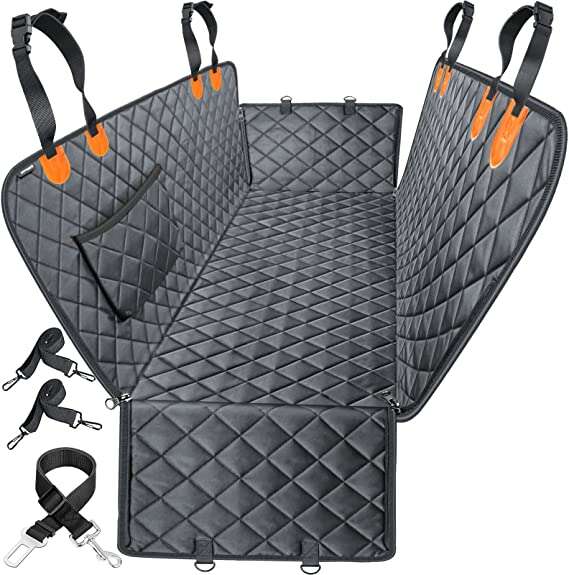 Are you buying a gift for dog lovers who also love road trips? Then consider this dog hammock to protect the back seat of their car from dog hair, muddy paw prints, and potential puppy accidents (it's water proof!).
Why do I love it? First of all, it has extra protection for your car doors. Who isn't happy to allow their pup to stick their head out the window when driving? That does, however, take a toll on the interior, unless you protect it. And second of all: you can find lots of dog hammocks that are water proof and rather hard and uncomfortable. This one, however, is nice and soft and will ensure Fido has the perfect ride.
5. Dog towel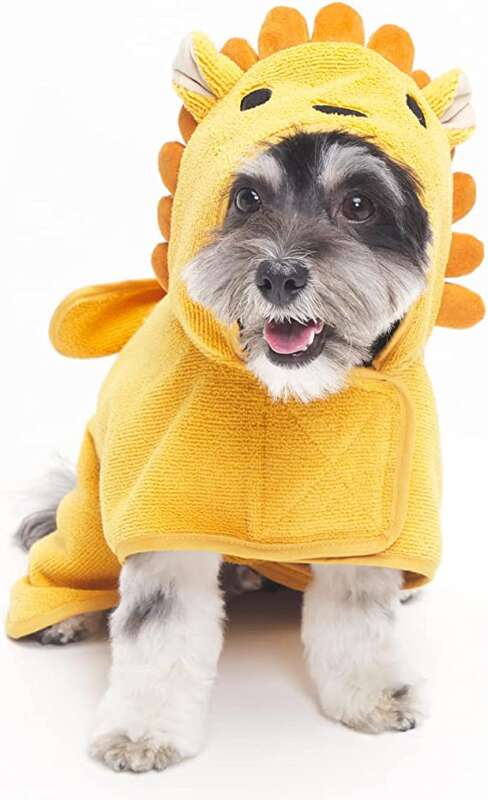 Cleaning up the doggy a little before he hops onto the brand new hammock is a good idea. The best thing to use is a pet grooming towel made from absorbent microfiber. It dries quickly and a quick shake will get rid of the worst dirt. While this is the most practical option, a hooded bathrobe works, too, and is much cuter!
6. Travel Playpen
A playpen is a great way to give a dog a little freedom to play and explore while mom is busy doing something else and can't supervise them, for example in a hotel room or at a campground. It is, however, only suitable for puppies and small dogs. This model is soft, and collapsible for easy packing.
7. Trolley System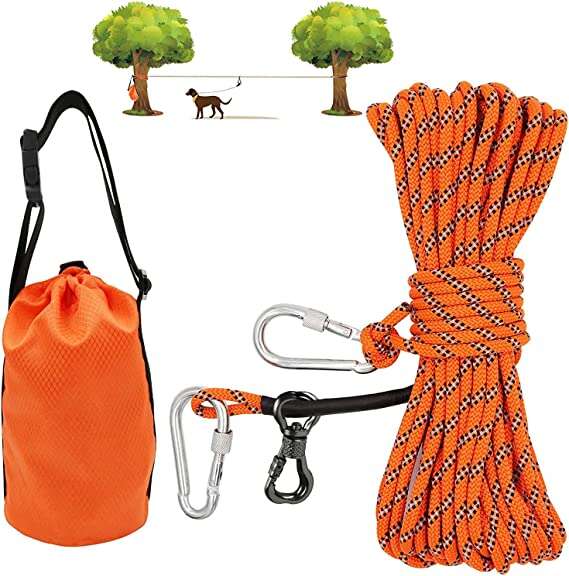 Trolley systems are a saving grace for camping. Most campgrounds have strict leash laws, which means that our furry friends are rather restricted in their movements. A trolley system consists of a cable that one ties between two trees (or whatever is available and suitable). Clip the dog in et voila! Dog heaven!
8. Heavy Duty Dog Tie Out Stake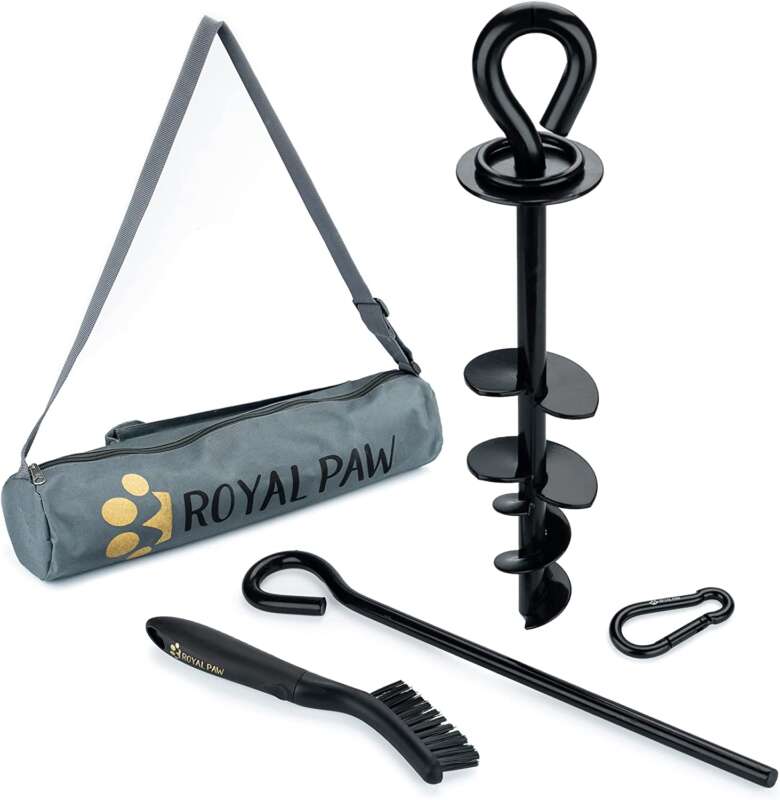 A great alternative to the trolley system is a heavy duty tie out stake. This is handy in places where trees aren't readily available and works just as well.
9. Rechargeable glow collar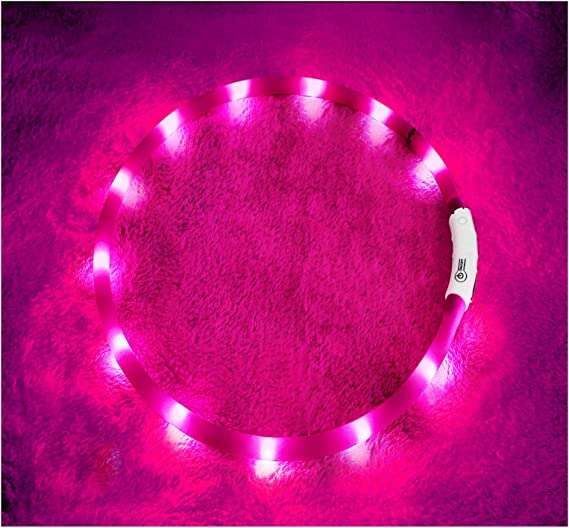 No matter where or when, at home or on the road, visibility is always a good thing. A rechargeable glow collar keeps dogs save anywhere!
10. Pet first aid kit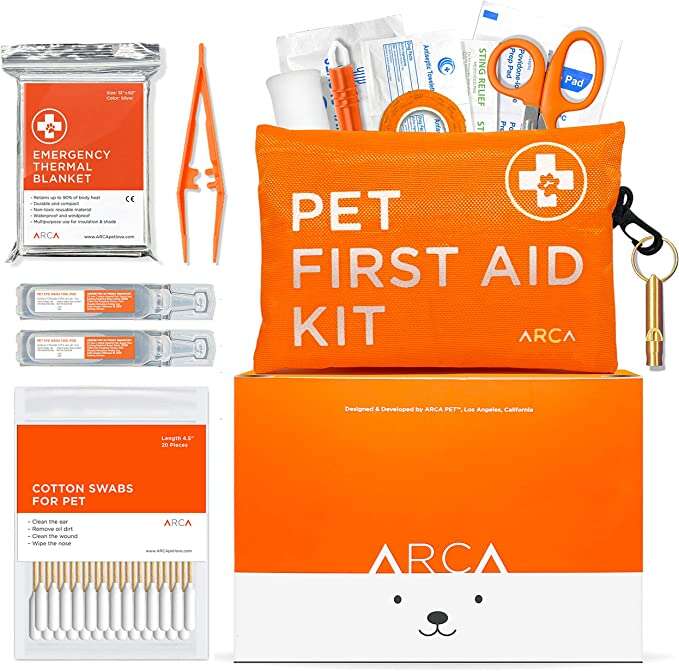 To keep pets and humans alike safe on the road, make sure to carry a first aid kit for both! The ARCA PET Dog First Aid Kit has everything you need for both minor and major first aid situations.
11. Hooman stuff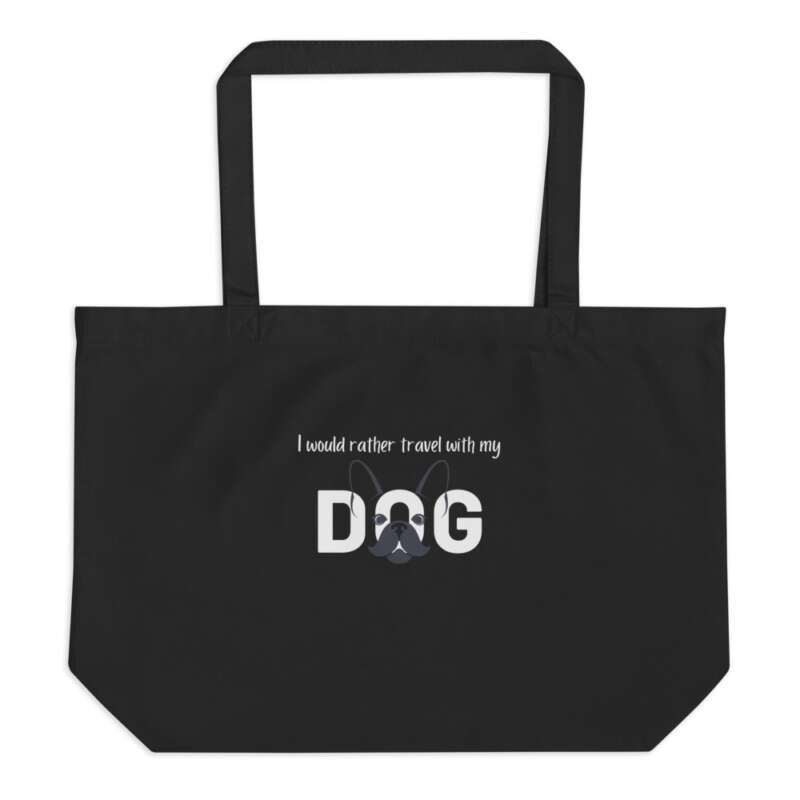 Of course all pet parents (hoomans) love pet related gifts. How about some cute tea towels? A tote bag is always useful, for grocery shopping or for transporting all those doggy items. A 'have dog will travel' shirt, or a dog mom hat to keep that hair out of mom's eyes while walking are great ideas. If you want to get some very special gifts, go for a personalized pet portrait necklace or a custom pet pillow.
Buying gifts for someone with a good sense of humor? Get a pet-friendly scented candle with humorous words 'Light me when the dog farts'. Funny mugs are always a hit: 'best dog mom ever', 'mornings are ruff', or 'I work hard so my dog can have a better life' are sure to be a hit.
You can't go wrong with these best gifts for traveling dog lovers. Happy shopping!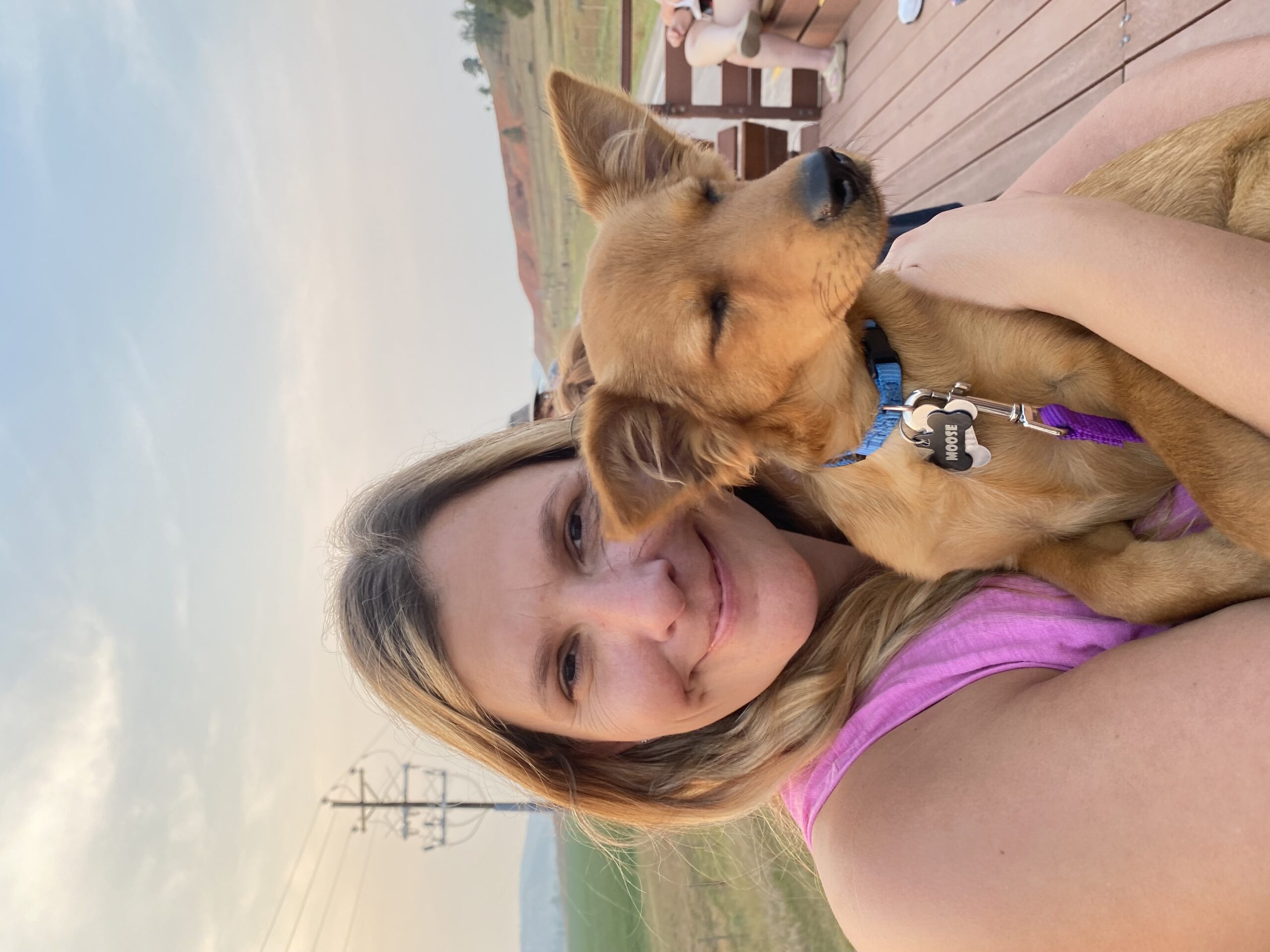 Jenny grew up in Germany. All she ever wanted out of life was to leave and have adventures. Jenny always traveled as much as the budget would allow, and when she met her husband traveling became a full-time thing. You can follow Jenny on her blog and Facebook.