In this series of culinary and cultural travel, I'm taking you with me to explore different countries' cuisines and cultures from the comfort of our living rooms and this time, we're headed for Brazil. Although I've never been but one of my close friends comes from there and until we can visit there and see all the Brazil landmarks, I'll just have a look around digitally, try to recreate some of the snacks she always brings, learn the language and see the sights.
Brazil for Dinner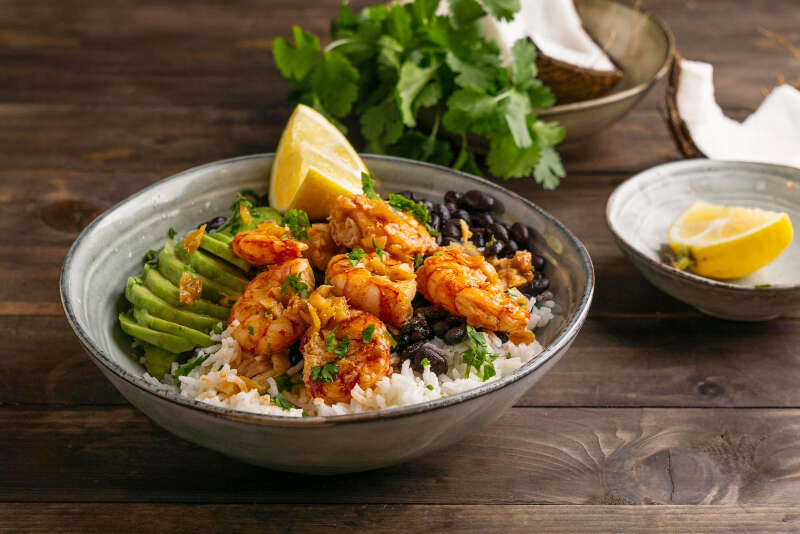 Brazil is the fifth or sixth largest state of the world, depending on ranking by land size (occupying half of South America's total landmass) or amount of inhabitants. Brazil is also a country that is rich in culture with around 180 different spoken languages. The largest population of Japanese people outside of Japan and the largest population of black POC outside of Africa (Nigeria to be specific) live here. Furthermore, there are 21 UNESCO world heritage sites in Brazil, 14 cultural and 7 natural. With this amount of culture and nature, it's hard to decide what to do and see on such a short day-trip, so here are my recommendations.
What to do
What to see
What To Cook, Plus Drinks & Snacks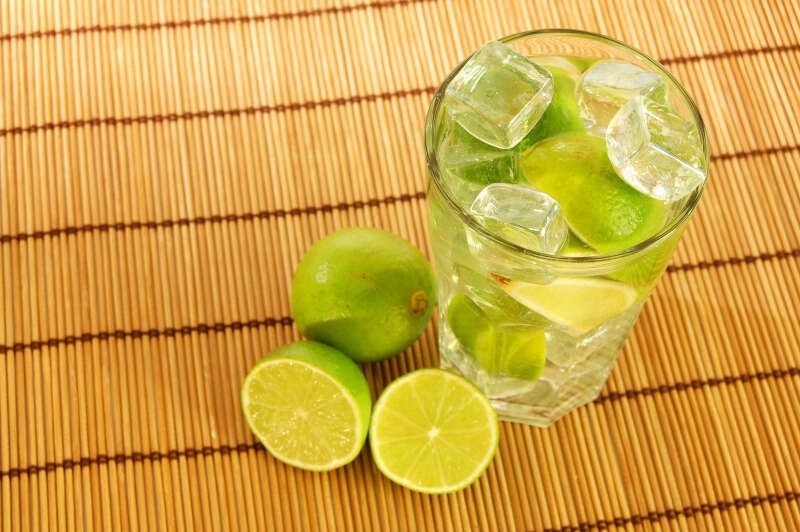 Virgin Caipirinha
After one of my friends visited Brazil, this was the drink she would not shut up about. But since I don't drink alcohol and I'm not sure about you and I don't feel like checking your ID, I wanted to make an alcohol-free version of it. If you're above the legal drinking age in your country and you can locate some of this, then you can simply replace the ginger ale with cachaça liquor.
You'll need (for two drinks):
60ml (0.25 cup) ginger ale
2 limes
4 tablespoons cane sugar
230ml (2 cups) crushed ice
(Mint leaves)
And don't forget to wash the limes thoroughly to remove any pesticides from its peel and dry them afterwards. Then, cut off the ends and discard them and slice the remaining part in approximately 8 pieces. Add 8 lime pieces and 2 tablespoons of cane sugar into each glass and crush it with a fancy barkeeper crushing device. Or if (like me) you don't happen to have one of those, you can try using a spoon or a kitchen tool with a clean and thick handle. And once you're done crushing it, you can add the crushed ice.
But if you don't have crushed ice, you can make some from ice cubes using your blender or throw some ice cubes in a plastic (or better silicone) bag and have at it with a hammer and all your underlying rage. Add 1 cup of crushed ice per glass. Pour over the ginger ale and add some mint leaves if you like.
Paçoca
In Brazil, you can buy this nice treat from many different brands, and I'm always so happy when my friend brings me back some of these. I eventually learned that they can also be prepared at home, so let's try recreating the classic Paçoca taste.
You'll need:
100g (3.5 ounces) roasted peanuts
100ml (0.5 cups) sugar
1 tablespoon cup yellow cornflour
1 pinch of salt
It's a very simple recipe, you throw all of the above ingredients into a blender or mortar until it's a smooth homogenous mass. Then, you shape it into moulds. I use muffin forms and mush it down with a spoon, or using my hands. And they're ready to eat… tada! They taste a little different to what I remember, but they're the best substitute besides peanut butter.
Escondidinho
You can prepare this great dish with or without meat and is delicious either way (if you prefer it to be meat-based, you can just replace the lentils and the dehydrated soy mince and skip the preparation step.) I know normally, the meat version is the regular and the vegan one is the add-on, I thought why not mix it up, thanks for bearing with me. Personally, I found the idea of it very fun and I loved it, even more, when I tried it. My Brazilian friend normally orders from a Brazilian restaurant in our town, but since they're closed due to the pandemic and they don't offer a vegan option, I'll try to recreate it as good as I can.
You'll need (for 2 portions):
100g (3.5 ounces) dehydrated soy mince
1 teaspoon of vegetable broth powder
100g (3.5 ounces) hydrated lentils
1 medium-sized onion
100ml (0.5 cups) tomato puree
Some oil
300g (10.5 ounces) potatoes
Some milk (dairy or dairy-free alternative)
Some margarine or butter
100g (3.5 ounces) grated cheese (milk or dairy-free alternative)
Although they go on top, you can start with the potato mash. Peel the potatoes and cut them into small pieces. Cook them in salted water until they slip off a fork when you poke into them, this means they're ready. If you don't trust this method, you can try one too.
THE BASE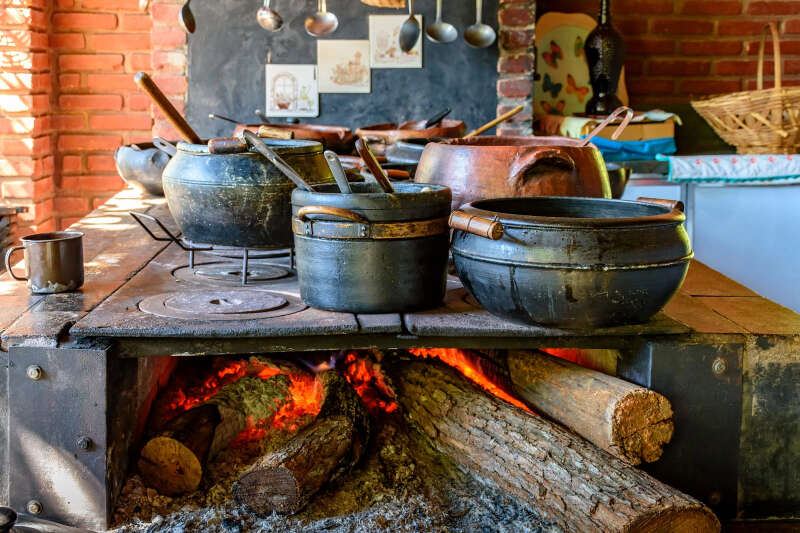 For the base, go ahead and pot the soy mince and the vegetable broth powder into a bowl and pour boiling water over it. Then let this sit for a while to soak. During that time, chop the onion into rings or chunks, it's up to you. Once you're done, you can get out the big frying pan and heat up a little bit of oil. Then fry the onion a little bit, just to the point where it's glassy. Now, add the lentils, tomato puree and soy mince (this might need some draining if it's very submerged in water, if it's only a little wet, don't worry, the water can just boil away). Season as you please. Let the pan sit on medium heat until you fully cook the minced meat (you should be able to get that information on the packaging).
Time to preheat the oven at 180°C/350°F.
Meanwhile, drain the potatoes, throw them back in their pot, add some milk and margarine (better start slow and add more later. Trust me, it's easier to add more milk and margarine than produce more boiled potatoes or add flour to thicken it up later) and mash. For mashing, you can either use a mixer or a potato masher. And just season as you like, I recommend some salt and nutmeg.
Dig out a nice casserole and pour in the mince mix first. Then put the potato mash on top and even it out. Sprinkle the cheese over on top and bake it for 15 minutes until the cheese is melted and delicious.
CONCLUSION
And voila – I hope you enjoyed our little culinary tour to South America! Now, get cooking! Bom apetite!
Click here to listen to Away She Goes, the Girls Who Travel podcast. On this episode: recreating your favorite meals at home.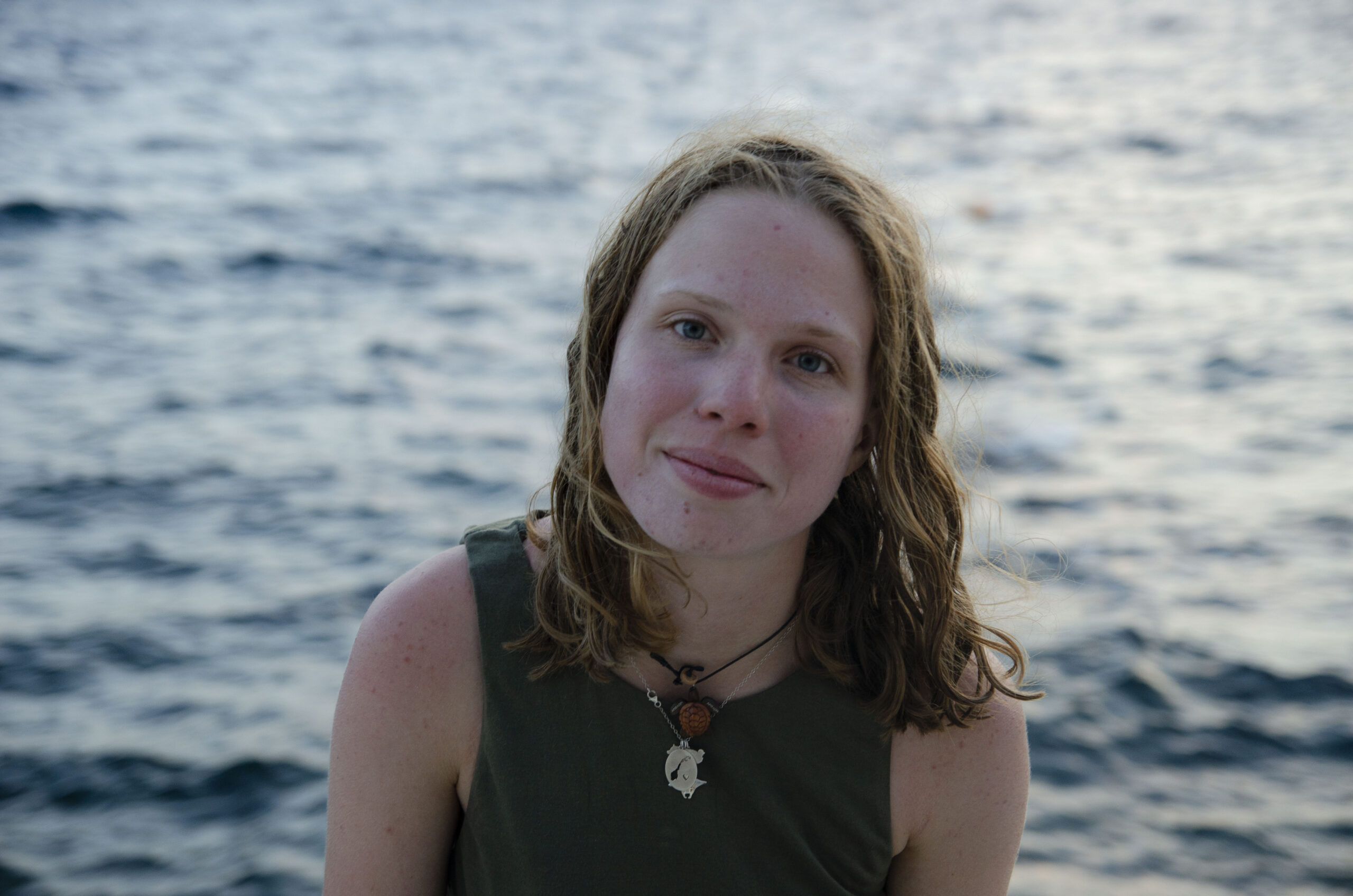 I love road trips and the ocean. I used to rescue sea turtles and now do my masters in intelligent adaptive systems meaning no travel for a while. If you like my adventures, there's more to see of them on my Insta, and, if you speak German, my travel blog.