BBQing is a favorite American pastime. Choosing the perfect BBQ, finding a cute apron and the right tools all adds to the anticipation. When the sun comes out and warms the day, that's the time to grab your accessories and throw some coals in. Or is it?
BBQing can mean a lot of work. Think of all the thing you need to prepare. Salads, maybe some garlic bread. You need to lay out and season all the meat. And what about the cleanup? Instead of taking on the task, head to one of our 10 favorite BBQ restaurants in the US!
The American Pastime – 10 BBQ Places in the US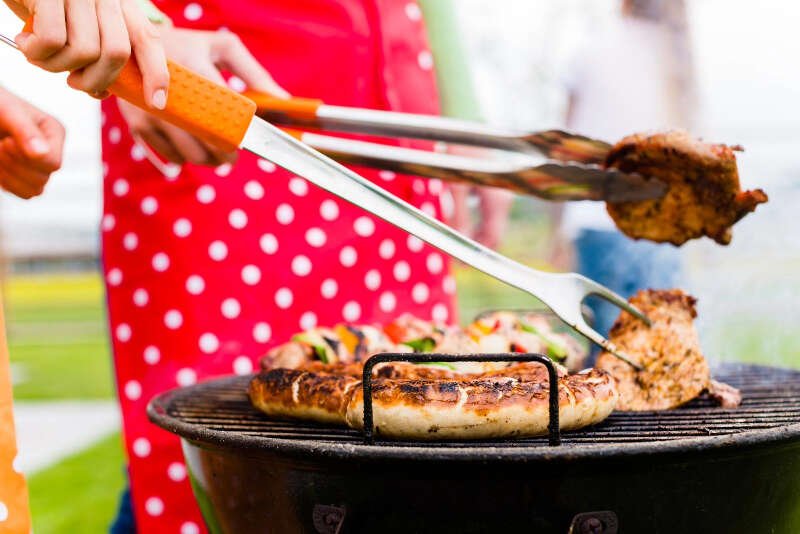 1. Harp Barbecue in Kansas City, Missouri
Kansas City goes crazy for BBQ! Here BBQ isn't just some items on the menu, it has been an institution since the early 1900s. Harp Barbecue strives to bring the best BBQ to Kansas City. They bring people together in the way only a BBQ can!
2. The Salt Lick BBQ in Driftwood, Texas
Talking about traditions! At the Salt Lick BBQ, the Roberts family recipes, with roots back to the wagon trains in the mid-1800's,are served with a side of Texas Hill Country hospitality. Who wouldn't want to get a taste of that!
3. Santa Maria BBQ Shack in Buena Park and Huntington Beach, California
Have you heard about Santa Maria style BBQ? It originated in the Santa Maria Valley in the Santa Barbara County on the Central Coast of California. It is widely regarded as a mainstay of California's culinary heritage and dates back to the mid 1900s. Enjoy this culinary experience at one Santa Maria BBQ Shack's two locations, or find them at the local farmer's market!
4. McClard's Bar-B-Q Restaurant in Hot Springs, Arkansas
McClard's is a family business in the 4th generation and has been around since 1928! The American pastime of bbqing reaches back a long way. Word has it that back in the day a customer was unable to pay his bill and offered a secret hot sauce recipe instead. Their motto 'Use the best ingredients you can get, buy the best quality cuts you can get, and don't skimp on any portions' would warm any hungry traveler's heart!
5. Slows Bar BQ in Detroit, Michigan
Slows offers gourmet style BBQ. It is so good that they have been featured on national TV as well as in many national and local publications. Do you love craft beer? Slows offers a great variety. You won't go home hungry or thirsty!
6. Old Hickory Bar-B-Q in Owensboro, Kentucky
Get a real feel of Kentucky at Old Hickory! Old Hickory has been around since 1918 and is now owned in the 6th generation. A place that's been around this long must be absolutely prime! Visitors will enjoy an outstanding experience with large and, most important, delicious portions.
7. JD's Smokehouse in Connelly Springs, North Carolina
JD's Smokehouse was named the number one BBQ in North Carolina by 'Carolina Country Magazine' and 'Strange Carolinas'. If that's not a reason to visit, then you should go for the hardwood smokes meats, served with a smile. Afterwards, head to South Carolina and hit all the restaurants mentioned in the perfect 3 day Charleston itinerary.
8. Tom Jenkins Barbeque in Fort Lauderdale, Florida
At Tom Jenkins Bar-B-Que in Florida you'll find all the Southern comfort foods. Enjoy this American pastime in this restaurant, which offers mom and pop comfort. Their BBQ sauce is so delicious, it's bottled and sold in local grocery stores!
9. Dinosaur Bar-B-Que in Syracuse, New York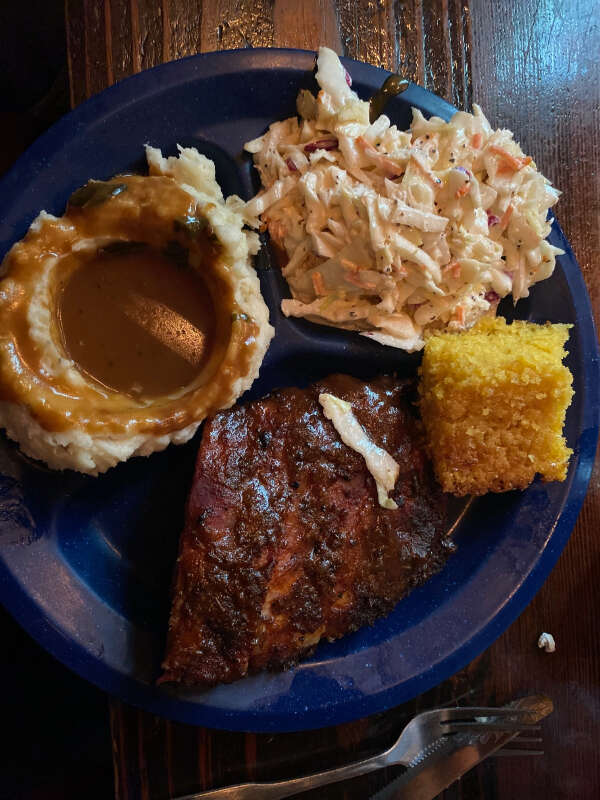 Dinosaur Bar-B-Que is the place to go if you don't just love all the foods, but want to bring your four-legged friend along! Dogs are welcome in the outdoor area. Water bowls are provided, and you can give your pup the ultimate tourist feel by buying him a Dino bandana. The restaurant features two party rooms and a bar!
10. Podnah's Pit Barbeque in Portland, Oregon
At Podnah's you can enjoy the barbeque methods of the Lone Star State while not leaving the West Coast. Praised by magazines from 'Wilamette Week' to 'Bon Apetite' you can be sure to leave stuffed and happy!
Click here to listen to Away She Goes, the Girls Who Travel podcast. On this episode: recreating your favorite meals at home.