Multipurpose beauty products are a convenient way of packing makeup during travels. It's been established that packing makeup can be daunting and stressful. Especially when you don't really know what kind of look you'll be going for and can't plan ahead. Luckily, over the years, I've mastered the art of packing makeup during my travels.
5 Multipurpose Beauty Products for Easier Travelling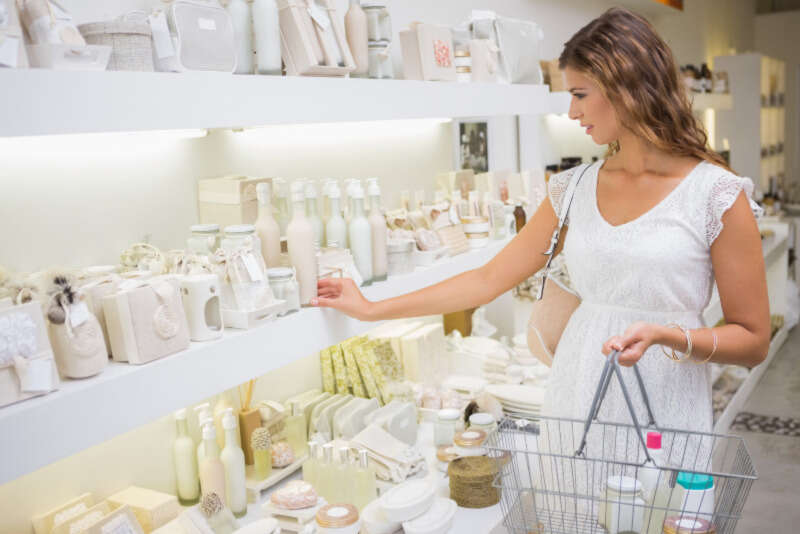 I've learnt that going for a universal makeup look and keeping it minimal is the way to go. This makes it versatile enough to go for either a casual event or a formal one. So the best tip is using multipurpose beauty products that I crossover and use in many different ways. It saves me tons of space, cost me much less in investment, and still deliver the look I desire. And I only need five makeup products.
Here are five multipurpose beauty products every traveller needs.
1. Tinted Sunscreen
Packing a separate facial sunscreen and a foundation is a nightmare. Not only can both be heavy on their own, it can also be bulky and take up unnecessary space. So, I've been using a tinted sunscreen that acts as both my foundation and protection from the sun. That way, I only have one product for two uses and also don't have to suffer layering two products on my face, which can be really annoying when in hot, humid countries.
I personally use a tinted sunscreen SPF 50+ that evens my skin complexion and masks any imperfections I have. To top it off, it has the highest SPF available in the beauty market, SPF 50. It's the perfect base as my foundation and a skin protector. I do think it's the one of the best multipurpose beauty products to have been invented in the beauty industry. I don't have to worry about leaving a white cast on my face and multi-layering products. It has a thinner consistency compared to most sunscreens, is very light in texture, and gives me a healthy, glowy finish.
2. Lip & Cheek Tint
Blushers are normally ignored, as they are considered space-waster. But actually, it's the one thing that gives your face colour and it is therefore paramount in any makeup list. While you could bring a blusher, it's better to use a blusher and a lip colour in one.
Lip & cheek tints are unique, watery formulas that are loaded with buildable pigment. They can be layered on for a more dramatic look, or swept on just once or twice for a subtle, natural appearance. I use a lip & cheek stain that is lightweight, long-lasting, and ultra-buildable. It's suitable for both my lips and my cheeks. It's non-greasy, smooth, and quick-absorbing, too. I put it on my lips first and build the colour to my liking. I go for a lighter swipe if I'm only going out for a quick lunch or any day activities I might attend. But if it's a night event, I will layer it on to make it darker.
3. Mascara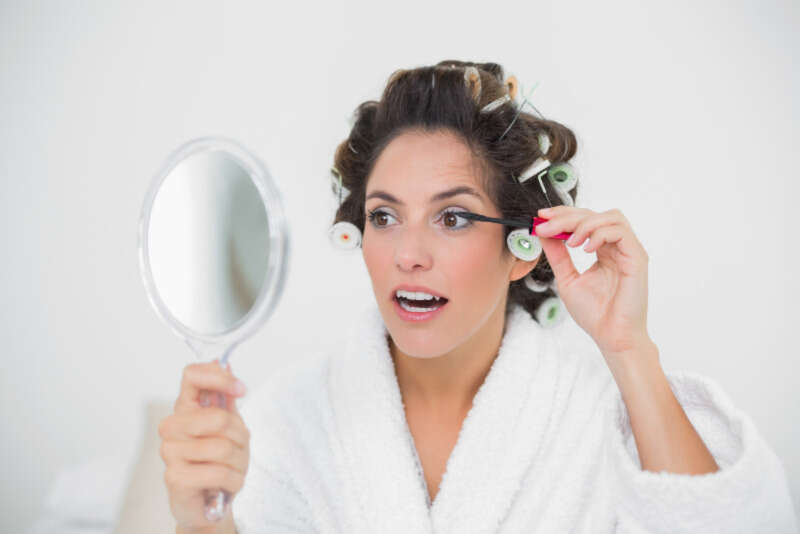 If you want your eyes to appear open and really pop, then a mascara is a requirement. Bring a travel-sized mascara with you everywhere, as this is the single thing that will serve as the pillar of your eyes. If you are fair-skinned, get a dark brown colour, and if you have rich or deep skin tone, use a black colour. As a rule of thumb, mascaras should always be a darker colour than your natural hair to make it really stand out.
Now, here's the trick: your eyelash mascara can also be used on your eyebrows. Using a lash mascara in place of a brow gel can definitely create a fuller, more dramatic effect. In fact, it has a stronger hold compared to a gel or any eyebrow pencil. This way, you get perfect, fuller, defined eyebrows that will stay in place and make you look very groomed.
4. Neutral Eyeshadow Palette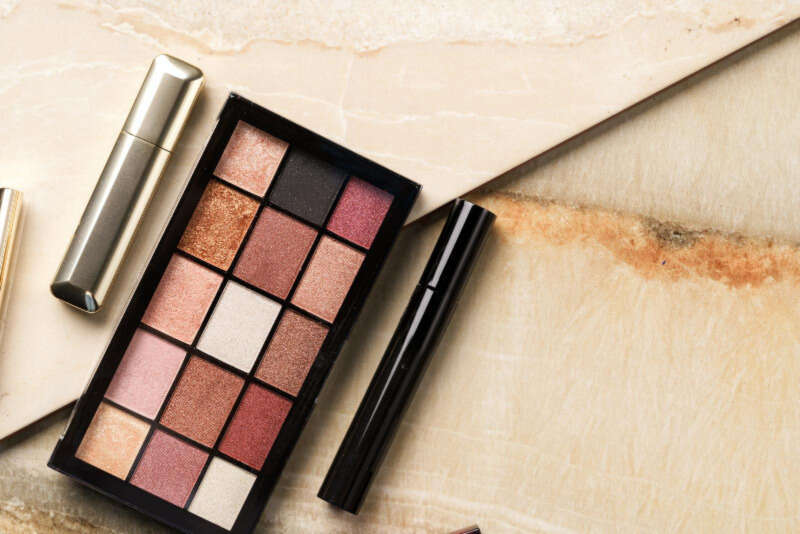 One might think that eyeshadow palettes are not really needed, simply because their use is limited to the eyes. Well, one would be very wrong. If used correctly and cleverly, it can be used as an eyeshadow and as a contour/bronzer. Just make sure to use a neutral eyeshadow palette to have a multitude of neutral colours fit for any skin tone/shade. Nude colours are all about accentuating natural beauty by enhancing our skin's natural tones, so it makes sense to use this kind of palette.
I recommend using a palette with warm neutrals that will help you create a variety of looks and also serve as a contour for your face. Shades like white, brown, gold, orange, and different tones of nude.
5. Conceal & Highlight Duo
This duo is very useful as it's a concealer and highlighter in one stick. Bringing a concealer can be one of those things that you would think is unneeded, especially when you already have a foundation. But it's a vital product that covers any imperfections and makes the face uniform. Another important thing is the highlighter. It can feel useless and a waste of space when packing for travel – and it could be – but it's actually a necessary tool to lift your face and highlight the high points of your face.
Luckily, you can bring both with just one product. I use a concealer duo that effortlessly retouches my skin blemishes and conceals any spots as it brightens and corrects imperfections. Both in cream formulas, the concealer instantly improves my dark circles and tired eyes while also increasing luminosity and glow. As it's a dual-ended pen, the other end of the stick is the highlighter, which is very illuminated and pigmented. It immediately lifts up my face and finishes the whole look. It's definitely one of the more overlooked multipurpose beauty products.
This post contains affiliate links. This means we make a small commission at no cost to you if you click through and make a purchase.
If you are traveling with curly hair, check out this article!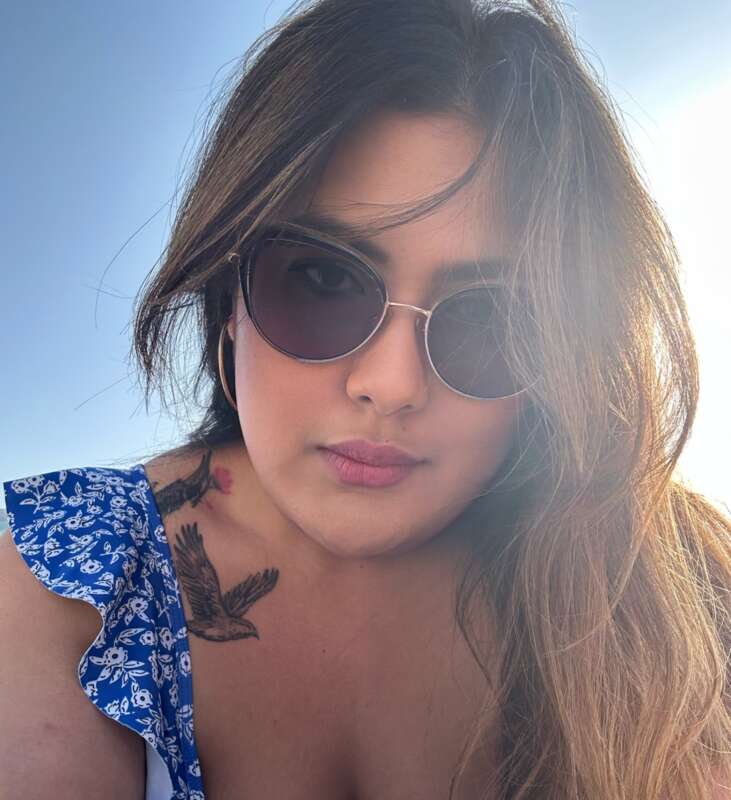 Rachel is an intrepid world traveller, lifestyle connoisseuse, and Girls Who Travel's resident beauty advisor. She is a lover of the ocean, flowers, movies, journalism, and has a penchant for medium-sized tattoos. When she is not busy with life, she writes stories of her globetrots as well as tips & tricks on how to make the best out of travelling.