Can you visit Iceland on a budget? Back in September I was coming down off my trip high from 2 months in Europe. I wanted to spend the New Year in a new place. I used my miles and booked a 2 week trip to Reykjavik, Iceland. After the fact a few things hit me.
1) I had just come back from a 2 month trip and had little money.
2)  I had just booked a trip to a notoriously expensive place. But I managed to explore Reykjavik on a budget! Here are a few things we did to try and keep the cost down, and also a few mistakes we made. Because what adventure doesn't include a few mistakes, right? Read my tips on Icelandic street food and shopping at the Reykjavik flea market!
Visit Reykjavik, Iceland on a Budget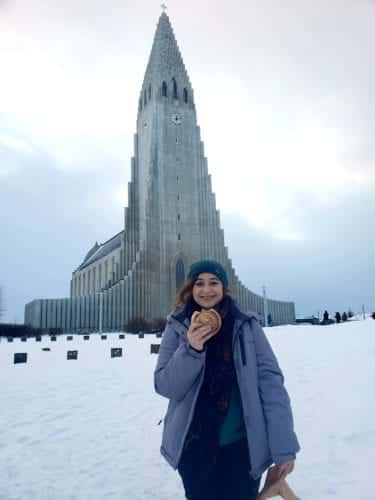 Cash or Credit
First off, don't bother taking cash to Reykjavik. Even our free tour had a card reader for tips. I was given a weird look when I initially asked for an ATM and asked why I would even need one. If you have a credit card with no international fees, you can save yourself some money by avoiding ATM and currency exchange fees.
Parking in Reykjavik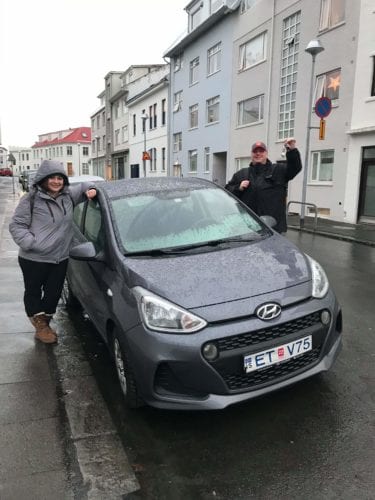 When you visit Iceland on a budget it's a good idea to rent a car. This is the first trip where I've done that. We wanted to have the freedom to move around as much as we wanted and did not want to be constrained to bus tours outside of Reykjavik. Originally, I was going to try and take public transportation. But after reading many other advice sites it sounded like the rental car would be best in the end. If you plan to rent a car, make sure to check if your Reykjavik lodging has parking. Ours didn't, but we were able to find free parking 6-7 minutes walking distance from downtown. Parking in the residential areas surrounding downtown Reykjavik can save you a lot of money in parking fees, just pay attention to posted signs.
Attempting to Eat Cheap
Grocery Stores
The toughest thing for us was finding cheap food. We went to the discount grocery stores, Bonus and Krónon, and stopped by Costco to buy cheap snacks for the road and between meals. Your foreign Costco membership works! We just had to get an override. The food there was probably the cheapest meal we've had the entire time in Iceland. We made sure to bring an insulated grocery bag for cold items. The next time I visit Iceland I will make sure to leave time to plan a few go-to recipes for easy meals to avoid most of the expensive restaurants.
Icelandic Street Food and More
For breakfast, I loved Brauð and Company, a great bakery where I'd get pretzels to snack on and cinnamon rolls for breakfast.
When we did eat out, the cheap places we found were mostly Bæjarins Beztu Pylsur and Noodle Station which had great prices for okay food. A few places had lunch specials that lowered the price of a meal, but they were still $20-30. My favorite place in Reykjavik was Icelandic Street Food. I still spent over $15, but it came with free refills on soup and free dessert of spiced cake and brownies. I felt like I really got my money's worth. Plus, if there is no seating inside you can take your food to the bar next door to eat and still come back for refills. Eating around Reykjavik on a budget can be tricky, but doable!
Pro tip when you visit Iceland on a budget: don't buy bottled water! The tap water is delicious and restaurants will give you as much water as you want for free (plus, it's more eco-friendly). We brought instant hot chocolate and coffee from home so we wouldn't buy too many hot drinks. If you're wanting to sample Icelandic alcohol, however, it is expensive. Despite pictures online Costco does not sell alcohol. Buying alcohol at the duty free store before exiting the airport is the cheapest way to enjoy a drink. If not, you will have to buy individual drinks from restaurants or buy from the Vínbúđin which are both extremely expensive. If you don't mind spending the money, an espresso martini was labeled "better than sex" by our waiter in Reykjavik.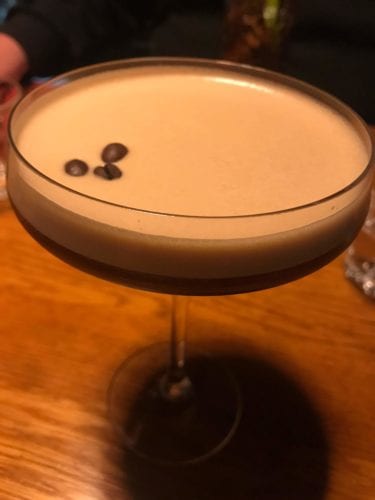 Laugavegur and the Reykjavik Flea Market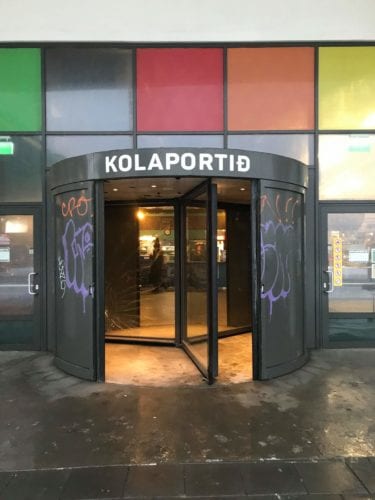 In fact, I didn't find much I wanted to buy in Reykjavik. I typically like locally made stuff for myself and souvenirs. The main shopping street, Laugavegur, had a lot of interesting stores. But I didn't find anything I was willing to spend money on. On our last day we waited out a weather warning. I convinced our group to head to the indoor flea market, Kolaportið (only open on Saturdays and Sundays). It is called a flea market, but has a mix of second hand and locally made items with a cafe. There we found lots of great booths, which made shopping around Reykjavik on a budget easy. I ended up getting a locally made lopapeysa (Icelandic sweater) for about half the price it would be in the stores around the main shopping area and did 90% of my souvenir shopping. I loved it! Lots of local vendors and artists.
Every season has something magical to offer. Click here for the ultimate adventure guide to Iceland in August.
Do you have any tips on navigating Reykjavik on a budget? Please share them in the comments!
Click here to listen to Away She Goes, the Girls Who Travel podcast. On today's episode: Tips: travel on a budget.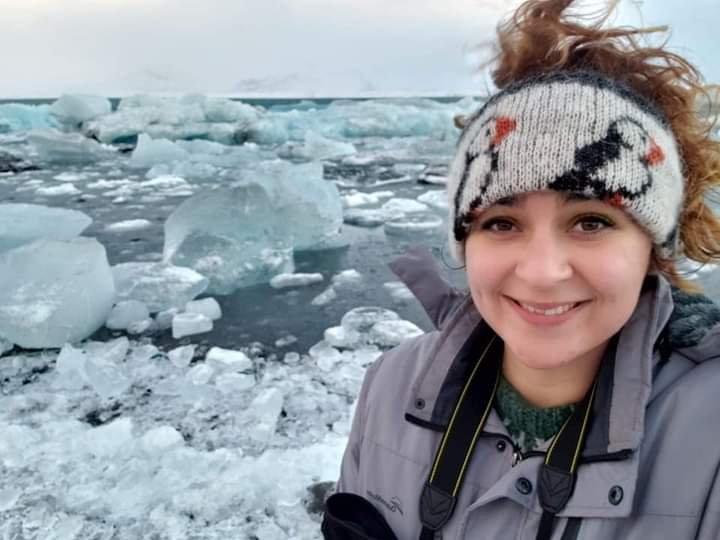 Hayley grew up in the USA. Hayley has always traveled as much as she could afford. She is always looking for the next adventure and enjoys writing about her experiences and tips for other travelers. You can follow Hayley on her blog or Instagram.