Are you planning a trip to Turkey and don't know where to start? No worries, we've got the ultimate 10 day Turkey itinerary for you! Turkey is an amazing country, full of rich history, enchanting natural scenery, friendly people, and delightful food. It's at the crossroads of Europe and the Middle East. You could spend a month and not see all there is to see. There is simply not enough time in one holiday to enjoy everything Turkey has to offer. To make the most of your 10 days, we have picked the four locations you absolutely have to see. That way you will have plenty of time to explore each, and not lose too much time traveling. This blog post details the best things to do, some spectacular places to stay, and tours that are worth spending your hard earned money on.
This post contains affiliate links. This means we make a small commission at no cost to you if you click through and make a purchase. All prices listed are accurate at time of publication.
The Best 10 Day Turkey Itinerary
If you are en experienced solo traveler, are new to traveling solo but comfortable taking on that adventure, or have a travel buddy coming with then this itinerary is perfect for you. But if you would rather travel with a small group of women, have the itinerary curated for you, and make new friends and wonderful memories, consider booking a trip with Cherish. Cherish is a small woman-owned business, dedicated to offering socially conscious trips for women travelers. Girls Who Travel members get 5% off trips, a premium welcome gift, and complimentary welcome drink with code GWT23!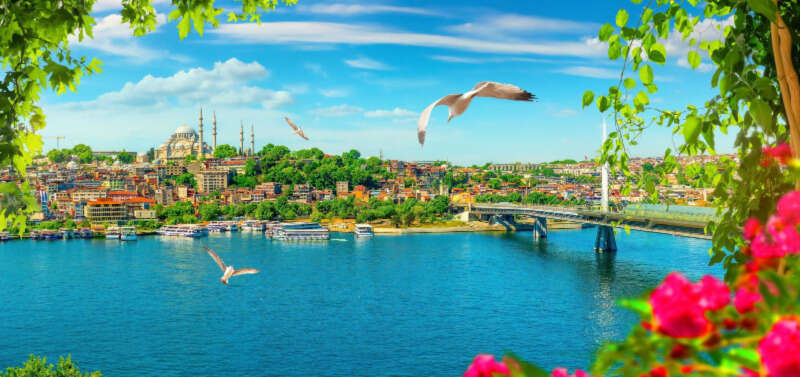 Is Turkey safe for women travelers?
If you are a woman traveling solo, you always ask yourself : is this country safe for me to visit? In Turkey, you don't have to worry about your safety. The Turkish people are very welcoming, and there friendliness is the first thing you'll notice. And while a female solo traveler (or any traveler, really) should certainly be aware of customs and etiquette, the main thing you'll have to worry about is pickpockets in the big cities.
Do you want to travel but worry about your safety? You're not alone. More than 60% of women say fears about their safety keep them from traveling.
It's time to change that! Girls Who Travel, the #1 travel empowerment community for women, has created the most in-depth female travel safety course out there. Whether you're a first time traveler or an experienced globetrotter, this course is designed to help you quickly get the tools you need to feel safe and be safe.
Day 1: Istanbul
Chances are you will arrive at Istanbul Atatürk Airport, the international airport outside the city. Lots of big cities around the world offer direct flights to Istanbul. If your hotel doesn't offer a shuttle, or you want to make sure you arrive in your hotel safe and sound, and very comfortable, book a private transfer from the airport to your hotel.
Depending on your arrival time and the time it took you to travel to Turkey, you may be up for a little or a lot of sightseeing in Turkey's largest city. We recommend putting a walking tour on the first day of your Turkey travel itinerary. A walking tour is the best way to familiarize yourself with a place you have never been to, and get an overview of the city. If you don't feel like walking, opt for a bike & boat tour instead.
Day 2: Istanbul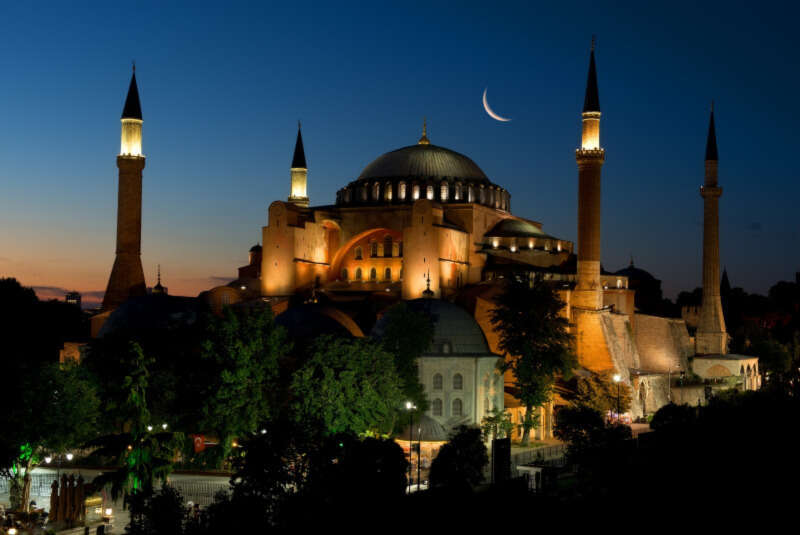 Today, you are well rested and ready to be impressed by Istanbul's sights. Pack your walking shoes, because there's a lot to see! The best way to make your life easy while sightseeing in Istanbul is to acquire the Istanbul E-Pass. It covers the entrance fees to top attractions, and comes with perks such as guided tours and skip the line. If you are planning to squeeze as much as you can into your 10-day Turkey itinerary, this may be a good option for you.
Hagia Sophia
The Hagia Sophia Grand Mosque is a major site to see in Istanbul, and it looks back on a long history. The Hagia Sophia has been in its placing, overlooking the Bosphorus Strait, for 1,500 years. It had a life as a church, a museum, and a mosque, and is now a UNESCO World Heritage Site, and one of the most important landmarks in Turkey. It's spectacular Byzantine architecture isn't just stunningly beautiful, but it influenced many other buildings in the city, such as the Blue Mosque. Visitors of all faiths are allowed to visit the Hagia Sophia, and it is one of the best places to visit in the city of Istanbul. There is no entrance fee, but remember it is a mosque and therefore you should follow the etiquette for religious sites: do not visit at prayer times, remove your shoes when stepping on carpets, cover shoulders and knees, men need to wear long pants, not shorts, and women need to cover their hair inside the mosque. Head coverings are available at no charge at the entrance. One of the best things you can do to see and truly appreciate this sight is to book a 1 hour guided tour. Next, take a short walk to the second most important mosque in Istanbul.
The Blue Mosque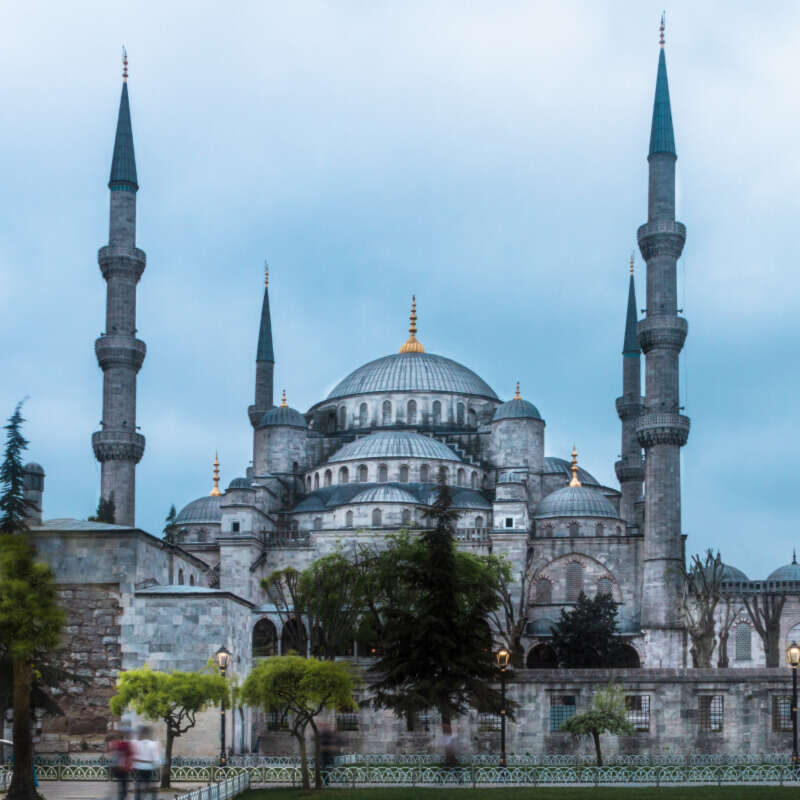 The Blue Mosque (officially the Sultan Ahmed Mosque) is another of Istanbul's most famous landmarks, and it and the Hagia Sophia are Istanbul's most important mosques, and they are only a very short distance apart from each other, easy walking distance. It was commissioned by Sultan Ahmed I and built between 1609 and 1616, as a show of imperial strength. While at first glimpse it doesn't appear especially blue, you will find out why it got its name when you go and take a closer look. Lots of blue tiles were used on the design of the interior, giving it a distinct blue look. Just as the Hagia Sophia, this active mosque is open for Muslim and non-Muslim visitors alike, but non-Muslims aren't admitted during times of prayer. Please consider the same etiquette in regards to dress etc. The Blue Mosque is a UNESCO World Heritage Site.
To best be able to admire and learn about this religious site, consider booking a half day tour that includes the Blue Mosque. If you want to go by yourself, the best time to visit either one of these mosques is Monday – Thursday around mid morning.
Dolmabahce Palace
Dolmabahce Palace, which was the main administrative seat of the Ottoman Empire from 1856 to 1887 and from 1909 to 1922, is well worth a visit. There are sixteen buildings, stables, a flour mill, and even a clock tower!
Topkapi Palace
The Topkapi Palace was built in the 15th century as the seat for the rulers of the mighty Ottoman Empire, which were no less than 30 sultans over the span of four centuries. To fully explore this vast palace complex you could spend half a day, but at least plan 2 hours for a full tour. The Topkapi Palace provides a fascinating insight into life as it was back then.
The Ottoman Empire came to an end in 1923, and the Republic of Turkey was established. In 1924, the Topkapi Palace was transformed into a museum. It's important that you wear clothing that covers knees and shoulders at this site. Since this is one of Istanbul's most popular sights, it's advisable to buy a ticket to skip the line. There are three options for this:
Skip-the-Line Admission ticket to Topkapi Palace Museum with Optional Harem
Topkapi Palace Skip the Line Tickets and Audio App
Skip the Line: Topkapi Palace Admission Ticket with English Speaking Guide
Reserve your ticket now!
At this location, you have the chance to see something else: the Golden Horn. The Golden Horn is the world's largest natural harbor, an inlet of the Bosphorus that has two rivers draining into it. If you go in the late afternoon, the setting sun will shine its light onto the water and it will appear golden in color. A sight to behold!
Galata Tower
The Galata Tower was originally built as a watch tower around 1267. From the top, it provided excellent views, and any lookout could see visitors and enemies alike from a good distance, which made the tower crucial for the defense of the city. Today it serves as a museum, and from the top you can enjoy incredible views of the Bosphorus and the Golden Horn.
Basilica Cistern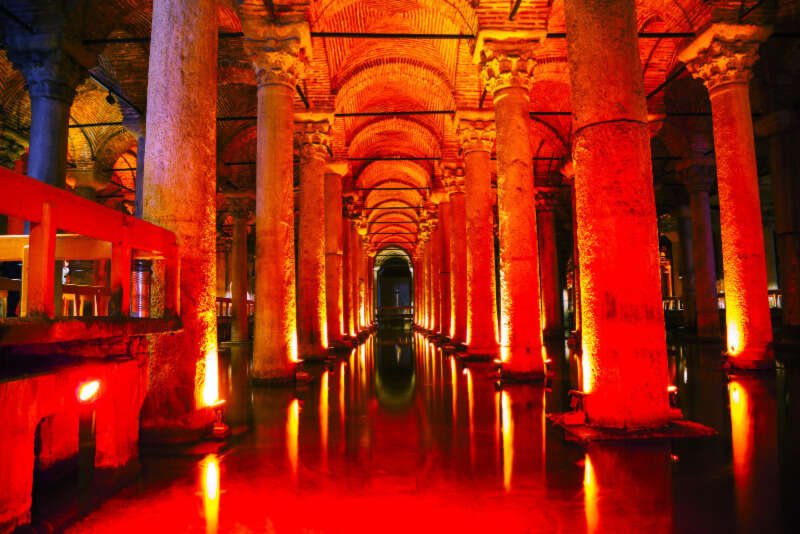 Are you a fan of James Bond? Then a visit to the Basilica Cistern is a must! It was featured in 'From Russia With Love'. But the Sunken Palace has more claim to fame than just being a setting in a James Bond movie. It was built in the 6th century and served as the underground reservoir for the Byzantine emperors. If you've seen the movie, you know this is something you can't miss. If you haven't, let us tell you: it's a sight to behold! How exactly is an underground reservoir supposed to be exciting? Well, just let an emperor get his hands on it, and there you go. 336 marble columns give the space a palace feel that is just that much more eerie thanks to the fact that it is underground.
Taksim Square
Taksim Square is the heart of Istanbul. At its center you will find the Republic Monument, which was built to commemorate the formation of the Turkish Republic in 1923. It's one of the best areas to sit down, have a meal or coffee, people watch, or jump straight into the hustle and bustle, hit the chain shops, or the antique and specialty stores.
Pro tip: if you are here to get a meal, pick one of the rooftop eateries with views of the Bosphorus Straight!
Grand Bazaar
Your 10-day Turkey itinerary would miss an important puzzle piece if you skipped a visit to the Grand Bazaar, which isn't just some market but the oldest and largest covered market worldwide. With over 4,000 shops in 64 streets it's hard to not spend all day and all your money in this place. It's not just a market, it's essentially a miniature city, with a police station, mosque, and even a post office (a great place to mail postcards home!). The bazaar has been around since 1461, and it's the perfect place to buy souvenirs to bring home.
You can find handicrafts such as carpets and kilims, intricate lanterns or lamps, ceramics and metal ware, water pipes, pillows, clothing, and of course, jewelry. If you feel hungry after shopping so much, you are also in the right place. Make sure to buy Turkish delights for dessert, and spices to take home (but check customs regulations in your home country first!).
Cağaloğlu Hammam
Last but not least, you should visit a traditional Turkish bath – a hammam. Cağaloğlu Hammam dates back to 1741, and going there will not just allow you to have an amazing bath experience, but admire the architecture of the Ottoman Empire with Baroque elements in this historical atmosphere. Cağaloğlu Hammam is the largest public bath in Istanbul. There are two sections, one for men, and one for women. There is no option for couples to use the bath together. Their services include everything from basic to luxury baths, massages, full body clay masks, pedicures, manicures, and waxing. End your busy day in style!
Day 3: Day trip to Ephesus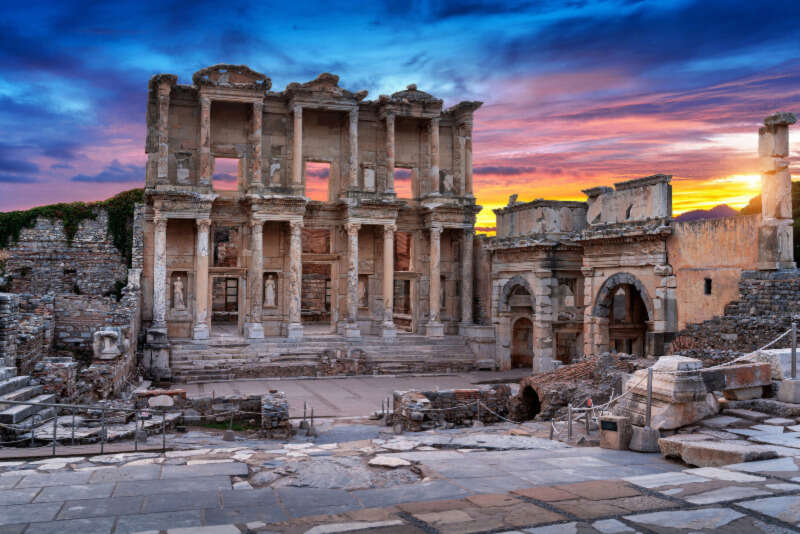 Istanbul is the perfect starting point for a day trip to the ancient city of Ephesus. It is a long trip, but it's the ideal way to maximize the time you have in Turkey and see the most magnificent sights. Ephesus is definitely among them. It was built in the 10th century BC in a place near Izmir, but back then was part of Greece. It was once capital of Eastern Roman Empire and is especially famous for the Temple of Artemis, one of the ancient wonders of the world. The city looks back on a long, eventful history, and you can learn all about it when you visit Turkey's most famous UNESCO World Heritage Site. You can choose to visit this ancient Greek city on your own, but it's a long trip from Istanbul, and booking a guided tour is more comfortable, and way more informative, as your local tour guide will not just tell you about this ancient city, but about the things you see along the way. Prepare for an early start, this tour to the ancient ruins of Ephesus takes approximately 14 hours.
Day 4: Ankara
It's easy to spend all your time in Istanbul. The city has so much to offer! But there are other places worth visiting. For example: Ankara, Turkey's capital. Ankara is about four and a half hours from Istanbul by car. If you are comfortable driving in a foreign country, a rental car is a great option. So before we dive into all that Ankara has to offer, let's pause and chat about renting a car in Turkey for a second.
It'll allow you to get around faster than you would on public transportation.
You can explore off the beaten path.
It's fairly cheap if you book in advance.
Most rental car companies require the driver to be at least 21.
There may be a surcharge for drivers under the age of 25.
If you have a drivers license from any EU country, or the US, an international drivers permit isn't required. This is also true for many other countries, check the requirements before you go.
People in Turkey drive on the right side of the road.
Speed limits are 120 km/h on the highway, 90 km/h outside of towns, and 50 km/h in towns.
Roads are mostly in good condition.
You may encounter some erratic driving (but then, isn't that true everywhere?).
Traffic in big cities is often heavy.
Rent a diesel rather than a gasoline car, it's cheaper.
Some highways have tolls and do not accept cash or credit cards. Ask your rental car company for a transponder.
A car is the easiest way to get around, and a Turkey road trip is fun! You can see everything from big to small towns, and stop wherever your heart desires. You can follow our 10 day itinerary, or make it a one or two week Turkey itinerary. Renting a car offers you a lot of freedom to be spontaneous and make this one of the best trips of your life!
If you would rather not deal with driving, there are direct flights that take no more than one hour. You can also opt to take the train. Train stations are often centrally located, making this a comfortable option to travel the country.
Hooray! You made it to your next stop! We recommend planning to spend two days of your Turkey travel itinerary in the capital city. Today you should plan about half a day to travel, and then you have free time in the afternoon to start exploring. if you want to get a feel for Ankara and an overview of what's where, a walking tour is always a great place to start. It's just enough for an afternoon, especially if you are a bit tired from traveling.
Day 5: Ankara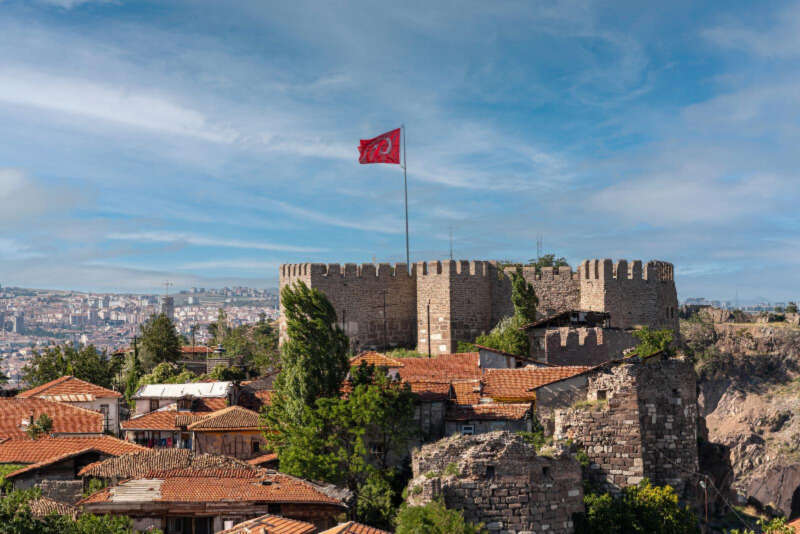 Many visitors skip Ankara, but there are good reasons not to. If you truly want to explore Turkey's rich history, Ankara is a place you can not skip. And today you are well rested and ready to take on a full day of sightseeing!
Anitkabir
Anitkabir is the mausoleum of Mustafa Kemal Atatürk, who was the founder and the first President of the Republic of Turkey. Atatürk passed away on November 10, 1938, but it wasn't until 1944 that construction began on his mausoleum. It was finished in 1953, and that's when Atatürk was transferred to his final resting place. But Anitkabir is more than that. Its a great example of the Turkish architecture of the mid 20th century, and it is a symbol honoring the modern Republic Of Turkey. It's a monumental building, well worth visiting for the hisory and the great views of the city from the Court of Independence.
Anatolian Civilizations Museum
Lovers of history can not get around a visit to the Anatolian Civilizations Museum. It's located on the south side of Ankara Castle, so you can see the museum first, then stroll up to the castle afterwards. The museum started its life in 1968 as the Ankara Archaeological Museum.It consists of two buildings with several exhibitions that will teach you everything you need to know about Anatolian civilizations and Turkey's complex history.
Ankara Castle
There are many beautiful castles around the world, and Ankara Castle is one of them. It doesn't have the exquisite look of Neuschwanstein or other castles in Bavaria, Germany, but is rather a rugged fortification, built for defense rather than a king's leisure. The original fortification on this site dates back as far as the 8th century BC, but it was rebuilt many times over the centuries. Aside from being able to see the castle and its fine architecture, the location atop a hill in the old town allows for great views. the best time to visit is in the late afternoon, when the sun bathes Ankara in its golden glow and allows for extra special pictures.
Museums & More
It's already been a long day, but if you want to squeeze in one or two more things, consider the following:
Anadolu Medeniyetleri Muzesi Natural History Museum
Rahmi M. Koc Muzesi Technology Museum
Ulucanlar Prison Museum
Kocatepe Mosque
Haci Bayram Mosque
Hamamonu Restored Area
Last but not least, take a walk through Hamamonu Restored Area, one of Ankara's most visited sites by tourists. You can see restored houses from different eras, you'll see arts and crafts on display, and it's a fantastic place to try foods from the different regions of Turkey.
Day 6: Cappadocia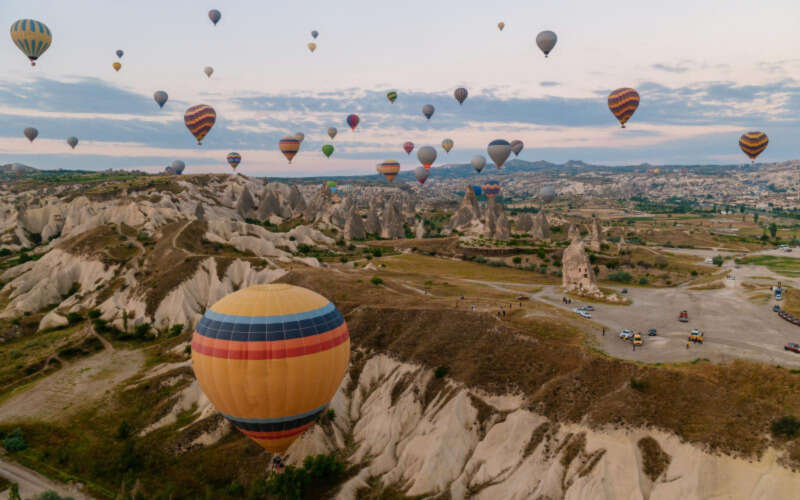 Today, it's time to move on to Cappadocia. Even if you have never heard of it, you surely have seen pictures of the incredible landscape dotted with fairy chimneys and hot air balloons on social media! While 3 or even 4 days are the ideal time to explore, you unfortunately don't have that much time, so we figured out how you can make the best of 2 days in Cappadocia. From Ankara, you can get there in three hours by car. If you use public transportation it will take a bit longer, but in any case, get an early start. We recommend staying in Goreme.
Love Valley
Baglidere Valley, or Love Valley, is one of the most spectacular valleys to visit in Cappadocia. It's about a 10 minute drive from Goreme, and there is no entrance fee. If you have a rental car, this is easy. Otherwise, take a tax, rent a scooter, a mountain bike, or an ATV. Scooter rentals run around 50 Turkish Lira, an ATV can be had from 120 Turkish Lira. Or you can book a sunset ATV tour!
Sunrise and sunset are the most popular times to visit. The light at this time is incredible and it makes for the best pictures. It's a very popular spot for marriage proposals, too! Of course that also means it can be very busy, and you likely won't get a good shot of the fairy chimneys, which can reach up to 100 feet, without too many tourists in it.
No matter what time you decide to go, start out at the view point to get all the Insta-worthy shots (and tag us on Instagram so we cal live vicariously through you!). Then hike down to the bottom of the valley to see the fairy chimneys up close.
Uchisar Castle
Uchisar Castle is the highest point in Cappadocia. It's in the town of Uchisar, just about 3 miles from Goreme. If you decide to opt for a sunset trip to Love Valley, visit the castle first and avoid the crowds here. The castle overlooks the whole Cappadocia region, and is therefore one of the top attractions in the area. The entrance fee is 8 Turkish Lira, and the hours are daily from 7:30 am until 8 pm.
While the castle itself may not be worth the strenuous hike to the top, the view definitely is. You can wander through the empty rooms, imagine what life was like back in the day, and wait for the perfect moment to snap panoramic pictures. Afterwards, visit Uchisar Town, rest in one of the cafes, and buy some souvenirs.
Goreme Open Air Museum
If you didn't want to hike and still got some time to spare, visit the Goreme Open Air Museum. If museums aren't your thing, hold on! Do not skip over this section. This museum is unlike any other. It's one of the most incredible historical sites, featuring cave houses, cave churches, and more. It's also a UNESCO World Heritage Site and one of the most popular attractions in Cappadocia! If you haven't yet run out of juice. it's a must see!
Day 7: Cappadocia
Hot air balloon flight
Finally! The moment has come to do one of your main bucket list items: a hot air balloon ride in Cappadocia. The best time to do this is very early in the morning, which is why you didn't find it on yesterday's schedule. Most rides start around 5 or 5.30 am, so you'll need to crawl out of bed before the sun rises. But worry not, it's SO worth it! A hot air balloon ride in itself is quite the adventure, but watching the sun rise over this otherworldly landscape from that vantage point? Priceless! You can book a one hour balloon ride, or splurge and book a three and a half hour ride that includes a champagne breakfast. You will likely do this only once in your life, so you might as well treat yourself if its in your budget! It's worth the extra cost!
Pigeon Valley
Pigeon Valley is another must-see valley in Cappadocia. How did Pigeon Valley get its name? It derives from the many, many pigeon houses you will find carved into the rocks here. Back in the day pigeons were used to carry messages back and forth, and their droppings were used as fertilizer.
You can hike through the valley, but the trail isn't well marked. You can use a hiking app on your phone to stay on track though, because it's well worth the walk. You can also see it as part of a tour and just experience the highlights that way.
Hike Red Valley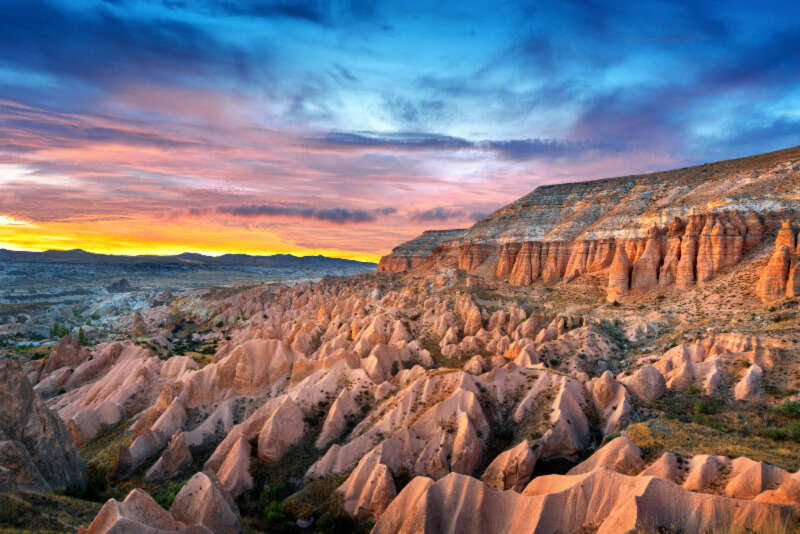 Inside Goreme National Park, a UNESCO World Heritage Site since 1985, you'll find the Red Valley. The Red Valley gets its name from the red colored tuff rocks and, of course, the unique rock formations of the fairy chimneys. You will have probably guessed that the best time to go is at sunrise or sunset, because the light plays magical tricks and makes this stunning landscape that much prettier. But since you can't only do sunrise or sunset activities, we recommend you come here after your hot air balloon ride.
Cappadocia Cave Hotels
If your credit card isn't on fire yet, treat yourself to a stay in a cave hotel. It's a great way to have an authentic Cappadocia experience! Here are some options:
Day 8 & 9: Antalya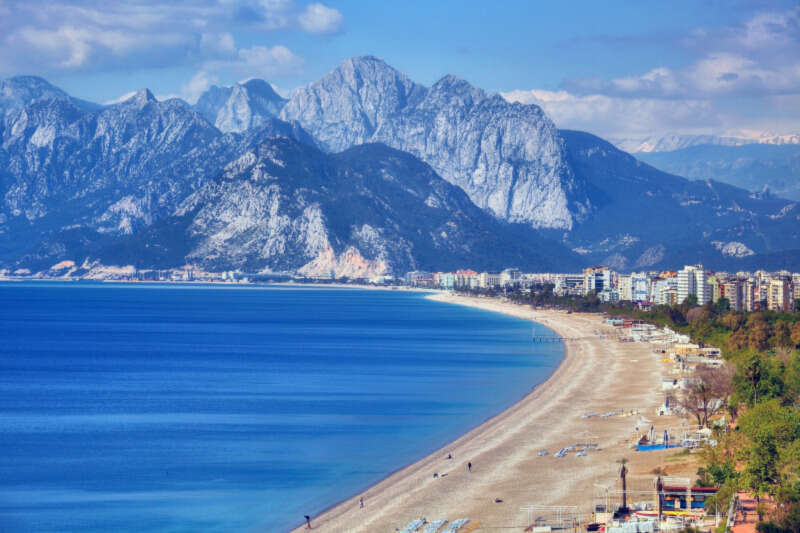 So far, your 10-day Turkey itinerary has been jam-packed. Time to slow down a little and enjoy something else Turkey is famous for: the beach! Antalya is the largest city on the Mediterranean coast, Turkey's tourism capital, and overall a stunning resort city where you can unwind in style.
It's about a four hour drive from Cappadocia to Antalya – not too bad. By now, you may be exhausted from all the nonstop sightseeing and early mornings, or you may still thirst for adventure. Therefore we will tell you about the best beaches to relax on, and all the fun stuff you can do if you have some extra energy, and you can go with whichever option feels right for you at the tail end of your Turkey vacation.
Best beaches in Antalya
Kaputaş Beach
Kaputaş Beach is, without a doubt, the most scenic beach in Antalya. Golden sand and turquoise waters are framed by steep cliffs. The perfect spot to take unforgettable Instagram pictures! It's located between Kaş and Kalkan.
Kral Koyu
Going where the locals go is always a safe bet to find a hidden gem, and Kral Koyu is just that. It's a very quiet bay which is protected by a rock arch, guaranteeing unique views and perfect blue water. It's located in the Gazipaşa district.
Phaselis Beach
Phaselis beach may not be super close to the city, and not one of the most stunning beaches of the region, but it's intriguing nevertheless. The city of Phaselis was an ancient Greek and Roman city, and today its ruins remain for you to explore – by land and in the water! Where else can you swim in the ruins of an ancient harbor?
Cleopatra and Damlataş Beach
Cleopatra beach is located in the western part of the peninsula and is on top of the list of the best beaches in Antalya. You can expect substantial waves here, especially in the eastern part of the beach, which is Damlataş beach.
Lara Beach
Are you traveling with kids? Lara beach is the most family-friendly beach in the area! It's calmer than some of the other beaches, and conveniently located close to hotels and the airport.
Suluada Beach
Are you up for a trip to the Maledives? The Turkish Maledives, that is. Then book a trip to Suluada beach. You can find its stunning white sand beaches, turquoise waters, and volcanic rock in the westernmost part of the Gulf of Antalya, but it is only accessible by boat. It's the perfect way to spend a day fully relaxing, and if that's your choice, book a full day trip by boat to this stunning place!
Things to do in Antalya
Explore Kaleiçi, the historic center of Antalya
Visit the Archaeological Museum
Go scuba diving
Discover the ruins of the city of Perge
Book a waterfall tour and see three different waterfalls
See Hadrian's Gate
Indulge in a food tour
Do you find sandy beaches entirely impractical and want more action? Don't worry, there is plenty for you to do in Antalya, too!
Alternatively: Pamukkale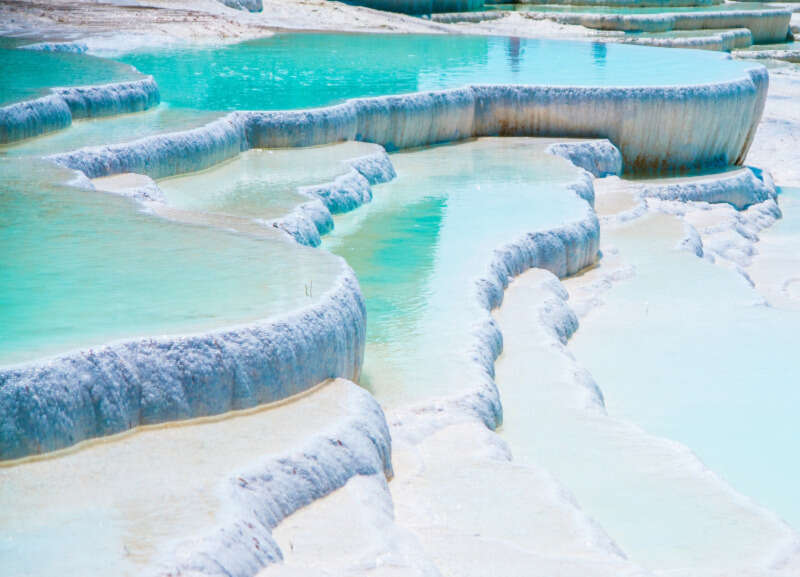 If you aren't much interested in beaches or beach resort towns, then you can add Pamukkale to your 10 days Turkey itinerary instead. Pamukkale, meaning cotton castle, is a town and natural site in southwestern Turkey, in the Denizli Province. There are hot springs in the area, and the thermal springs water left calcium deposits, creating travertines with the appearance of cotton. This natural wonder is truly surreal, and it won't surprise you to find out that Pamukkale is one of Turkey's most photographed spots. So what is there to do?
Explore the travertines
There's only one section that's open for walking, and you must be barefoot as to avoid damage to the site. From Pamukkale Village you can walk all the way to the entrance of the archaeological site of Hierapolis.
Walk around the ancient city of Hierapolis
The origins of Hierapolis go back to 190 BC, when it served as a military colony. Today, you can wander through the extensively restored remains, imagining life in ancient times.
Hierapolis Museum
If you want to learn more about Hierapolis and its history, visit the excellent Hierapolis museum!
Bathe in the hot springs
When in Rome… and it was indeed at some point Romans who bathed in these thermal springs! Relax your weary traveler's bones in the Cleopatra Pools, also know as the Pamukkale Antique Pool, and enjoy its healing properties.
If you love the idea of coming to Pamukkale but don't want to dedicate a whole lot of time to doing so, consider a day trip from Antalya!
Day 10: Back to Istanbul
It's already your last day, and you are probably wondering how time went by so fast! 10 days is a time frame that seems almost too short to see everything there is to see in Turkey! Most likely you have booked a round trip from Istanbul, so today is the day when you head back there. No matter if this was your first time or second time in Turkey, you surely found something new and exciting to explore. We hope you had a great time, and our 10-day Turkey itinerary helped you plan the trip of your dreams!
On a tight budget?
Turkey is a great place to go for budget travelers. Do you want to travel but feel like you can't afford it? You're not alone. 52% of women say money is the #1 reason stopping them from traveling. Save time and money with the Budget Travel Toolkit… we did the research so you don't have to! The Budget Travel Toolkit makes it simple to turn your travel dreams into an affordable reality right now.
Also read the account of GWT's very own Rachel's fabulous time in sensational Turkey. And if you want to start reading books about or set in this fabulous country, pick one of these best books about Turkey!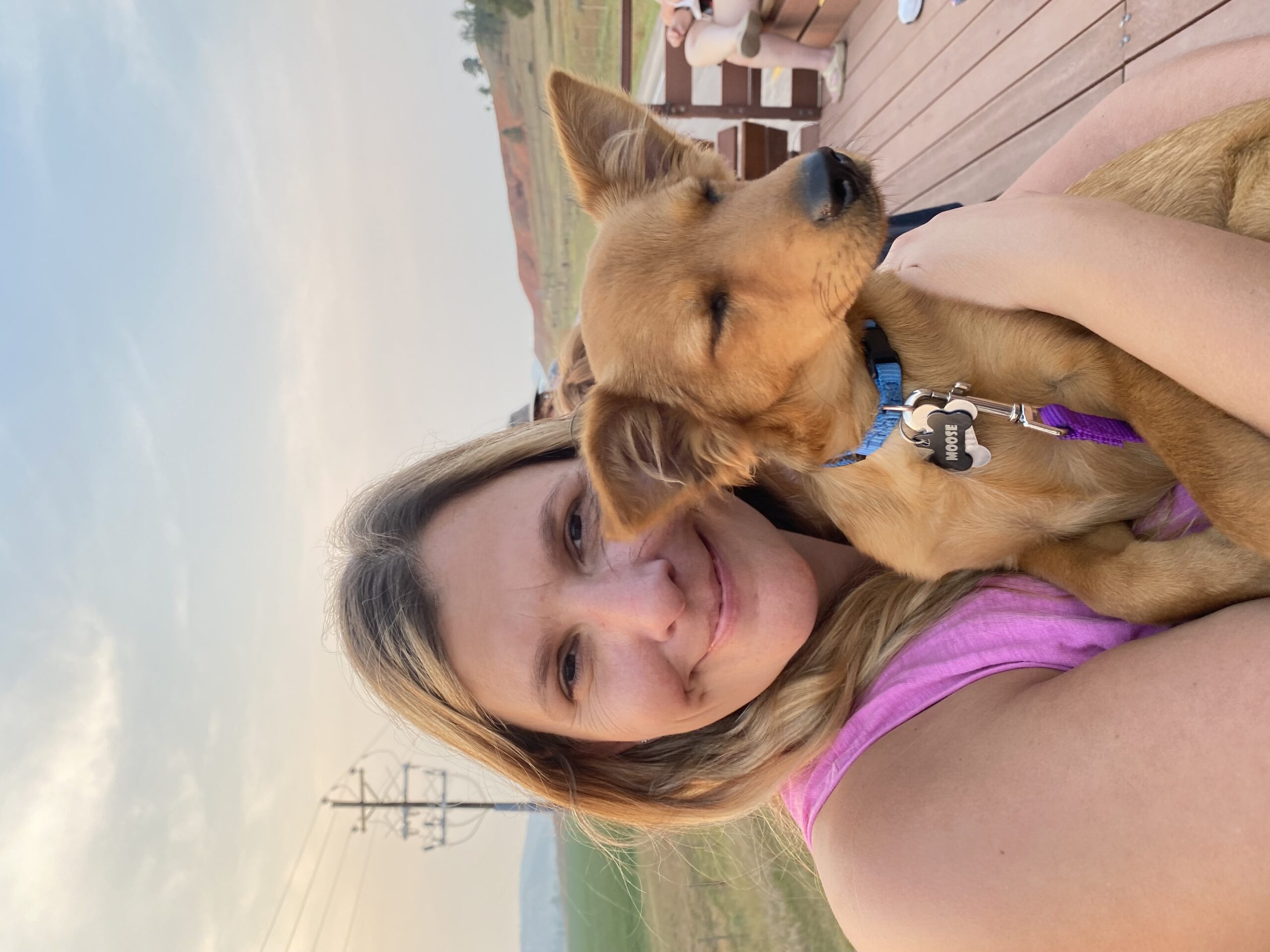 Jenny grew up in Germany. All she ever wanted out of life was to leave and have adventures. Jenny always traveled as much as the budget would allow, and when she met her husband traveling became a full-time thing. You can follow Jenny on her blog and Facebook.