If you're looking for exciting places to go when you turn 21, then you've come to the right place.
They say turning 21 means acquiring the 'key to the door', which signifies the reaching of adulthood and independence. In the US, it means you can legally drink and enter nightclubs. Of course, if you live in places like the United Kingdom, then you're experiencing it all at the ripe age of 18! Nonetheless, 21 is still a significant turning point for a young adult as complete bureaucratic freedom is obtained.
Most people who turn 21 also take the opportunity to travel at this point and experience total liberation with their friends or even alone.
5 Exciting Places To Go When You Turn 21
We've made a list full of some of the most exciting places to travel to when you turn 21, including big cities, laid-back spots, and some unique destinations as well. Without further ado, here are the best places to go when you turn 21.
1. Las Vegas, USA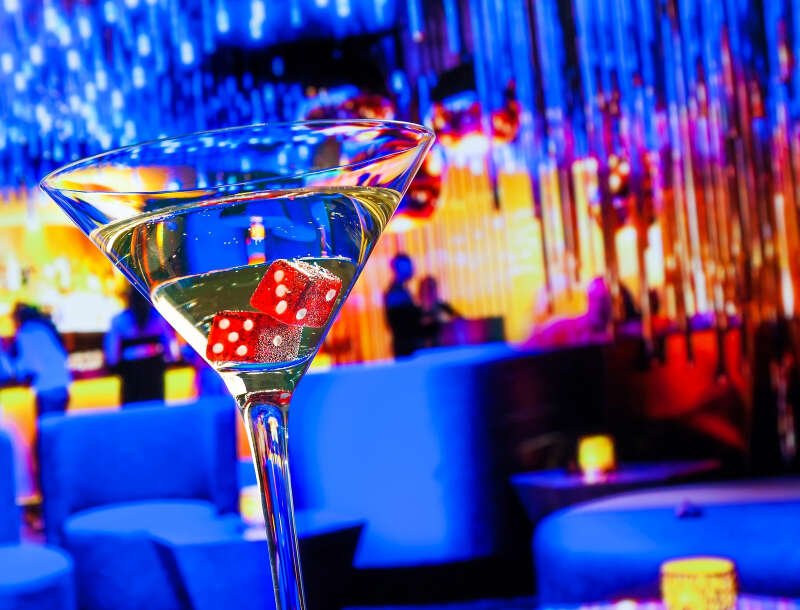 We're starting this list off with a bang! What better place to celebrate your birthday than in Las Vegas, Nevada? Many people call it the party capital of the world. And why, you ask? Well, the Las Vegas Strip boasts a flashy, modern, and epic nightlife scene that you've probably been fantasizing of since you were in your younger teens. Along the strip, you'll find famous landmarks, crazy nightlife, and a mixture of diverse crowds!
If you're visiting with friends for your 21st birthday, you are going to want to pay for a table with bottle service. It will save you time running around the club to head for the bar and waiting in the queue for one glass of drink. Most nightclubs have famous DJs playing and are really spacious. It has loads of flashy lights, drag queens walking down the streets, and music blasting in all corners of the town. All of the bars are located within walking distance, making it such a fun and convenient night-out experience. You can experience a fairy tale rooftop bar one second and an old-school disco bar the next!
If indoor partying isn't your thing, you and your friends can rent a pontoon boat to party out at Lake Mead! You can rent double-decker pontoon boats for the entire day, where you can bring a big cooler and food to enjoy. These run for around $500 for the day, so we can recommend going with friends to split up the price! Most pontoon boats are two-stories high, have a water slide, inner-tubes, and a full bar area to enjoy.
You have to remember, though, that Las Vegas can be crazy expensive. It's a tourist hot spot and most hotels on the Strip will be pricey, as well as the restaurants. But a research beforehand should score you some budget accommodations and places to eat. After all, you're there to party and have fun, you're barely going to be staying at your hotel!
Pro tip: For the best barhopping experience, head over to Downtown Vegas. Also, always grab some drinks before going into the nightclubs. Drink are very expensive inside, it will set you back around $30 per drink.
2. Malaga, Spain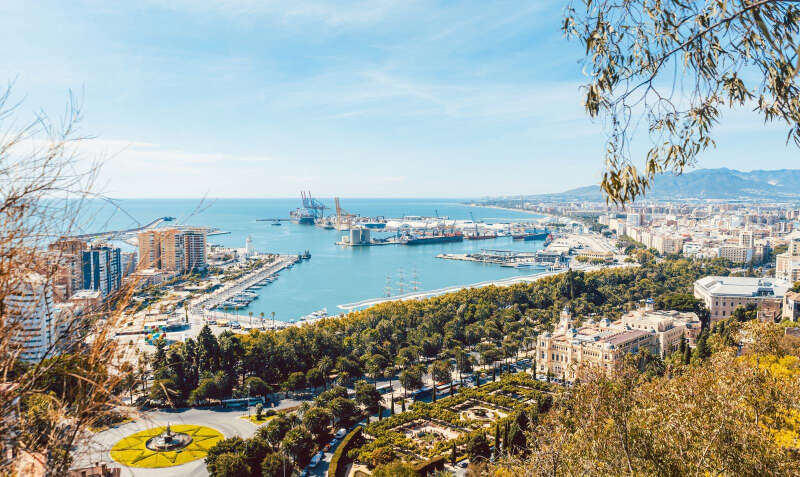 Malaga is famous for its animated nightlife and beautiful beaches. It's really the place where you get the best of both worlds.
If you're a fan of chill evenings, El Palo y Pedregalejo will cater to you more. This is Malaga's most cosmopolitan area where you can have a good time without sweating and getting wasted. Pick a random tapas bar (spoiler: they're all good), get a drink or two at a social but relaxing bar, and end the night at a rooftop bar where you can just chill and watch the stars. Do this alone or with your besties!
But if you're just into swimming and nature, Malaga's beaches will wow you. Malaga's stunning coastline – or the Costa del Sol (Coast of the Sun) as the world calls it today – is one of the most famous stretches of sea and sand in the world. In Mijas Costa, you'll enjoy some of the best swimming and sunbathing in Malaga. The longest and most popular beach is Calahonda, a gorgeous stretch of golden sand and deep blue Mediterranean sea. Tourists are drawn to its beaches and superb location almost halfway between Marbella and Fuengirola – a party town known among Mijas locals as Fuengi.
If you're more into partying, Malaga will offer you no less. From traditional tapas bars to modern clubs, you will find anything here. The nearby streets are a maze of tapas bars and cellars where visitors can purchase wines, including the famous sweet wine from Malaga.
The best part of staying in Malaga is the fair price of goods. The drinks are affordable, and you will surely get your money's worth. Visit La Malagueta for a hip and modern area where younger people gather. There are many bars, pubs, and clubs alongside loads of nice restaurants where you can have a full meal before the partying begins.
Pro tip: Get to the bars early because they will offer you discounts off of food and drinks.
3. Mykonos, Greece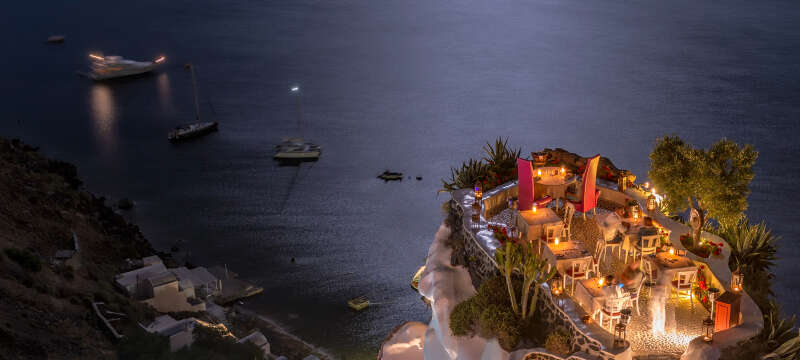 Mykonos is undoubtedly one of the most popular islands to visit in Greece. It is famous for its shopping scene, beach parties, and of course being a very picturesque place and overall just Instagrammable, making it one of the best places to go when you turn 21.
Let's talk about Greek food. Ahh, simply the best. From full plate meals to yeeros, you will never be let down. There's a whole heap of delicious meals to choose from while you wander the streets and score yourself some souvenirs or some cute dresses for a photo-op.
For a relaxing activity, which you can do alone or with your friends, go sailing! We recommend sailing to Delos Island, which is perfect for a day trip. You will be welcomed with crystal clear waters, which you can immediately jump into. Then, visit the mythological birthplace of Apollo. After that, head to the House of Cleopatra and end your trip by sitting on the sand and watching the sun set.
Mykonos is a mixture of party and paradise. It's home to its famous whitewashed infrastructures with blue and red shutters. The best place to head over to is definitely Paradise Beach. Paradise Beach is where the magic happens. It's beautiful with its yellow sand and gorgeous aqua waters. It's a pretty liberal place where you can expect to see a number of topless sunbathers and, in some cases, totally naked people on the beach!
You can be swimming, hanging out on the beach, and then running to one of the many beach bars and getting it on with three shots of tequila! It truly is almost a lawless place where you can drink midday and nobody will judge you. You can swim naked under the shining daylight and nobody will bat an eye.
Mykonos might be small, but it parties hard! It hosts some of the wildest bars in the country, and the best music to dance to. There's Cavo Paradiso in Paradise Beach that's overlooking the town itself. Huge DJ sets, big crowds, and a pool by the beach.
If you're not keen on inland partying, then party on a boat! The MUK Boat Club is definitely the best way to meet people while on vacation. Party 'til dawn and explore Mykonos while sipping on a cocktail with the most astonishing sunset as your backdrop. Coupled with pop tunes on the dance floor, where you can sweat it out, the waters are literally just below you ready for you to jump in. Pretty sweet, if you ask me!
Pro trip: The best DJs in the bars don't arrive 'til 11 PM.
4. Tulum, Mexico
This previously sleepy fishing village has quickly become one of the most popular destinations on the planet, and one of the best places to go when you turn 21.
With the white sandy beaches and fresh water lagoons of Tulum seducing every visitor to its beauty, you are guaranteed to be captivated every single time. Make sure to take a dip in a cenote, which are jungle swimming holes formed when underground springs cut into the limestone bedrock. There are dozens of cenotes to choose from in Tulum, but the most popular is Cenote Dos Ojos. If you have a scuba diving license, you will particularly enjoy this!
Tulum's nightlife scene is explosive. From live music, to energetic crowds with drinks in their hands, down to wild dancing to the wee hours of the morning, there really is something for everyone here.
Perhaps, the most exclusive and crazy parties in Tulum are its secret Jungle Raves. Jungle Parties in Tulum are "secret" raves where ravers come to play and have fun. It's sort of a collision of ancient tradition and modern electronic music. You are surrounded by the untouched jungle, deep into the nature of Tulum while loud EDM music blasts through the stereos. It's pretty surreal. Truthfully, it's very hard to score a ticket, and it is quite pricey. You won't get to know where the location is until the day of the event, and these parties offer limited capacity. Once you get in and experience it, it will be a memory you will never forget. How's that for a 21st birthday celebration?
Pro tip: Use Mexican Pesos, not Dollars/Sterling Pounds/Euros. Using foreign currency in Tulum will cost you high exchange rates. You're paying double the money for the same product/service so stick with local currency.
5. Havana, Cuba
You won't find another city as alluring as Havana. This high-charged Cuban city simmers with cocktails, salsa, and the ever famous classic cars straight out of a James Bond movie.
Once you get to Havana, there are a couple of sights to see before you begin your celebration. Visit Plaza de la Revolución and capture that iconic Che Guevara monument for an awesome selfie. If you're a fan of Ernest Hemingway, you can track his traces by having a drink in his favourite place at La Bodeguita del Medio and La Floridita. Havana was Hemingway's chosen place to relax. It is also where he met his demise – at the Hotel Ambos Mundos.
The next big thing you're going to want to do is to rent a classic 1950s car in Havana! Whether you are a car lover or just want to take an awesome photo, Havana will impress you with the number of cars from the 50s (and some 60s) that roam its colourful streets. Feel the breeze on your face as you are embraced by the warm Cuban wind when you pick up your driving speed. You can choose your car's colour and model. It's going to be a core memory for you, and one you will bring back home with you for life.
Guess how old you need to be to rent a car in Cuba? Yep, you guessed it: 21.
Once you're done with the tours, be ready to set off to partying! La Fabrica is definitely one of the best places to go when you turn 21. It's a bar, an art club, a concert venue, and a nightclub all at one. It's insane. Then, learn how to Salsa dance (if you don't already know how to!) at Casa de la Musica de Miramar. Watch beautiful Cuban women sway their hips, and sexy couples harmonise their rhythms together with the beat.
Pro tip: Pre-book your Havana car. This will save you money and will avoid you the hassling bartering process, which can end you up paying more than you should.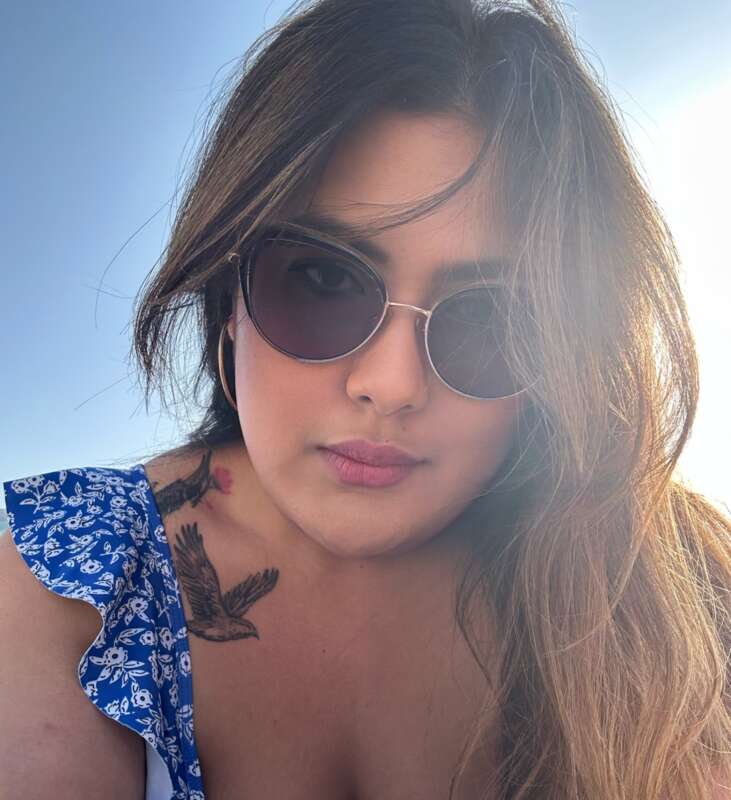 Rachel is an intrepid world traveller, lifestyle connoisseuse, and Girls Who Travel's resident beauty advisor. She is a lover of the ocean, flowers, movies, journalism, and has a penchant for medium-sized tattoos. When she is not busy with life, she writes stories of her globetrots as well as tips & tricks on how to make the best out of travelling.