In January 2018, we found out that I was pregnant. Our big trip for the year would be our "UK babymoon". We very quickly agreed on Banff in Canada, but, after seeing the high price point, decided we might as well visit the United Kingdom.
An "Adventure" UK Babymoon Trip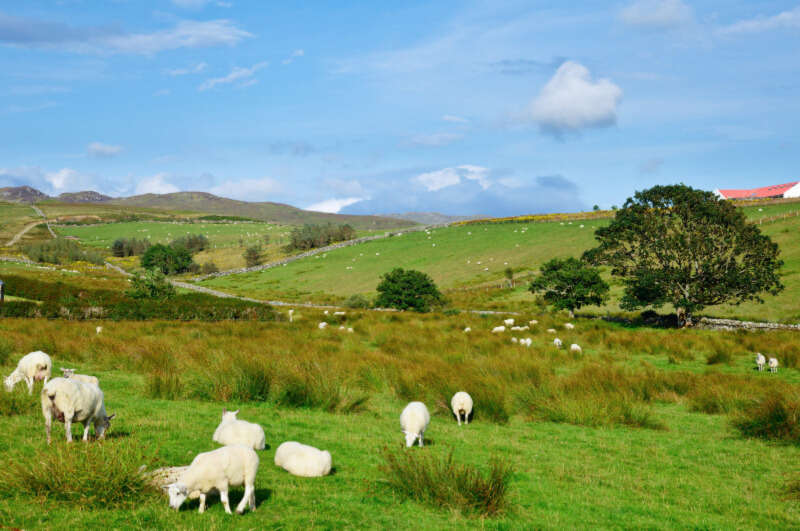 Most of our trip was to be in Scotland, with London as a pitstop to meet old friends. My two best friends live in London and they took time off to show us around. Best way to see the city. We missed meeting other friends due to the flight delays, and that's my only real regret about our UK babymoon trip.
Stansted Airport
Our flight from London to Edinburgh takes off from Stansted airport.  For such a small airport, they have some crazy security procedures and a very long walk to the gates. Also, what's with the carry-on bag sizes? It's like the world of flying shrunk overnight. I feel ridiculously out of place with my regular sized carry-on. A short nap later, we are in Edinburgh. A castle, some history, a pilgrimage to the Elephant Cafe – birthplace of the Harry Potter books – and a fried Mars bar.
Isle of Skye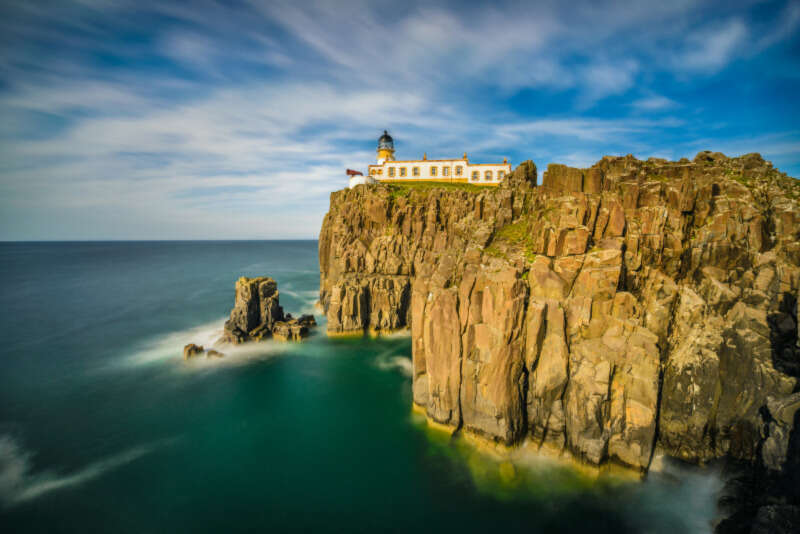 From Edinburgh, we drove down to the Isle of Skye. Dark grey clouds rolled across lofty hills that loomed over verdant valleys; bizarre landscapes of conical hills dotted with emerald green ponds and scattered waterfalls; sea, sky, and the space between coloured in every shade of blue imaginable. We are staying at a charming Bed and Breakfast on the Isle of Skye. It is the sweetest little house in the middle of nowhere with sheep all around and wool stuck in the barbed wire. I never knew sheep shed. Most natural, now that I think. At breakfast, the lady at the next table can't stop staring at my belly. Clearly, she thinks the baby is coming tomorrow (eye roll). We exchange pleasantries and strike up a conversation. She casually mentions, with some regret, that we probably won't be doing any of the hikes. Now I always did intend to try some of the easier trails, but her comment just strengthened my resolve.
Faerie Pools of GlenBrittle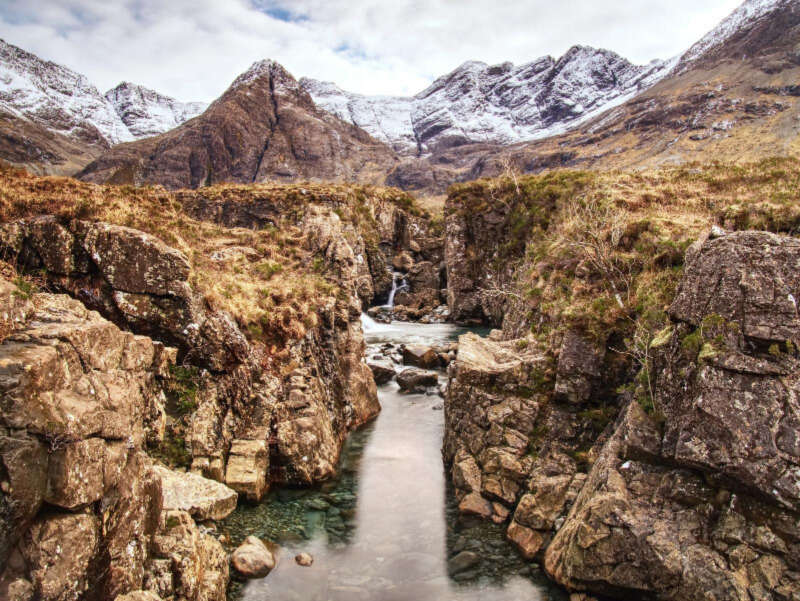 The Faerie Pools of Glenbrittle were on almost every must do list I found online. Naturally they were on our list for the UK babymoon, too. The hike to the lower pool is really an easy walk across grass and water. Conveniently arranged rocks allow you to hop across natural streams. The turquoise waters of the pool are so clear that we can see each moss-covered stone at the bottom. We stop here, as a pregnant belly and poor choice of footwear make us ill-equipped to deal with the slippery path ahead. I had planned to go "wild swimming" but luckily, I forgot to carry swimwear. The day is too cold and the place to crowded to swim. Had the pool been truly isolated, I might have even considered skinny dipping. What made the place magical for me was the distinct difference in the colour of the grass and the shrubbery on the sunward side and mountainside – neon bright on one side and a grimmer gruff grungy green on the other.
Weather
We had heard that the weather would change faster than my pregnant moods, but it stayed gorgeous for us the whole time. When I say gorgeous, I mean cloudy, cool, with occasional drizzles. When we told people, we were going to drive around Scotland, with me close to seven months pregnant, they thought we were mad, my doctor was mad to allow it. I am glad we didn't listen. I'm glad we had our babymoon.
I'll leave you with 3 UK babymoon tips: consult your doctor, listen to your body, and use common sense.
Planner, traveler, reader, writer, blogger at Travel Stories and More, and 'grammer. Alice, the Mad Hatter and the Queen of Hearts all rolled into one. Vidya's travelogue isn't just her creative outlet, it's her happy space.