Writing this article wasn't easy. It may be the hardest thing I have ever done. My recent actions may seem weird or offensive to some people. No worries, nobody has been murdered or hurt during the process! But asking your male partner to marry you as a woman isn't something that's deemed 'normal'. Not yet, anyway! This is the story of how I took charge of my destiny and proposed to my partner.
Empowerment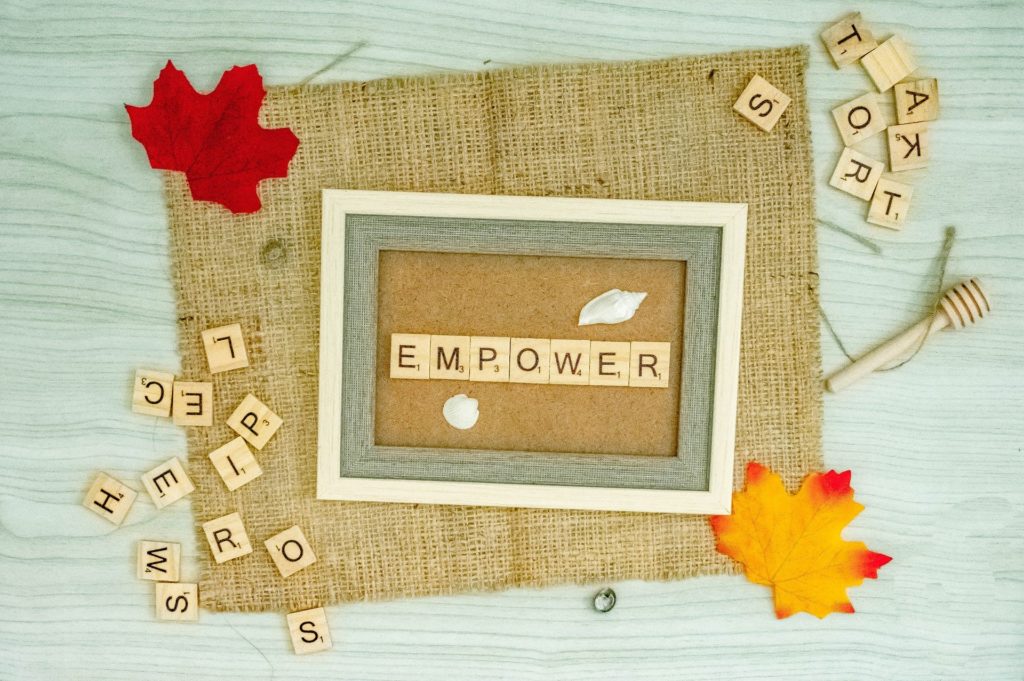 When googling the words 'Female Empowerment' I get results like: 'the process of gaining freedom and power to do what you want or to control what happens to you'. As you may know, the mission statement of Her Adventures is: 'We're an education and empowerment community dedicated to helping woman explore beyond their boundaries.' And so I did. I took control of my own life and explored beyond the rules set by patriarchy many decades ago.
Let's rewind a bit
In the summer of 2005 I met a very cute guy during the summer holiday. We fell madly in love. But sometimes you need to do what you need to do in life, and starting a new relationship isn't always the right thing to do. So our ways parted. Four year later I got an email from Mark Zuckerberg telling me that an email contact of mine did become a member of Facebook. Maybe I wanted to be friends with him? I sure did.
The start of our relationship
We started talking occasionally, and soon it became weekly, then daily and later even hourly! To make a long story short, we have been a couple since the spring of 2009. And I can tell you that we raised many eyebrows over the years when we were asked the very personal question of how long we have been married for, and answered that we were not married at all. Most of the time this was followed by the question about the length of our relationship. Even early on eyebrows were raised. When a decade had passed some people had trouble hiding their shock after hearing this bit of information.
Why I wanted to get married

A long time ago I knew this was the man I wanted to marry. It would be an official promise that we intend to be partners for life. Being recognised as family is also very important to me. Due to a job where he faces some risk, all the legal stuff mattered to me. We talked about the future. Getting married and buying a house together was something we both wanted. In that order, too, because I wanted to have the legal stuff organised before putting both of our names on a mortgage. So later on, when my partner made some remarks about getting married, my hopes always sprang up. But time went on and on, and when he didn't ask for my hand I got very disappointed and angry.
Hopes of a Proposal
However, we were going to go on this amazing two month long road trip through Australia, and friends and family were sure he would ask me there! I started to fantasise and dream away. Two months went by, and our bags were packed to return home again. He didn't pop the question. You can imagine how I felt.
Expectations
Over the years I've seen so many posts from women who were sure their partners would propose during their next holiday. It took all my strength and patience not to respond to them about not having expectations that were probably too high. Their partner may not know about these expectations. It can be a huge disappointment when your dream doesn't come true when you expected it to. We bought the house. My partner suggested to arrange the legal stuff some other way. The dream of buying a house together came true. But the disappointment of not getting married was so deep that it made me feel depressed.
Proposals out of Books and Movies
When I think about proposals, the ones from the movies and out of books come to mind. Those are really messing with our expectations, don't they? What happens in a book or movie is usually not how it goes in real life. But that doesn't mean it's wrong or that you're wrong when you want to do things differently!
Why not take action into my own hands?
He didn't ask the question. After an event in our lives I decided it was time for some self initiative. I started to google 'asking your partner to marry you'. What I found there just broke my heart. 'It's not that you can't ask him to marry you, it's not that you shouldn't ask him to marry you. It's that you shouldn't have to ask him to marry you. Because if he wanted to marry you, he would have proposed to you. That's what men do when they want to get married. If he doesn't want to to get married he won't propose.'
A proposal can be terrifying
Oh my … really! I was told that the proposal means everything. The man will make a surprise proposal with a ring. But wasn't I, and all these articles, setting expectations too high? I may skip to the end of the story. This may not be a big surprise for you as the reader. But to ask someone to marry you is terrifying! Now I can image why men may want to delay proposing.
The best part of Taking Charge
Can a woman propose to her man? Yes of course she can! And the best part about proposing yourself is that you decide when it happens. No more waiting around. Even better, as it's very uncharted territory there are no rules or protocols to follow. Unless you want to ask his mom for permission, of course. But in my case I didn't!
How I Prepared
I didn't even get him a ring. When I did some online browsing I found a really cool black watch. This idea turned out to be even more perfect when the watch arrived and had a very small diamond in it. We both love beers so I got some from a brewery that's called 'The Future' (translated from Dutch). I asked a friend if he could engrave beer glasses with our favourite song text: 'However far away, I will always love you'.
The proposal
I had this grand plan for when I proposed, which involved a hotel booking, a meal at a fancy restaurant after popping the question, and spending some days together before telling our friends and family. But life happened, and all my big plans were cancelled. No worries, we have a lovely back yard where the sun shines often. So I asked him there, with some ducks as our witnesses, accompanied with cold beer, great snacks and a lot of love.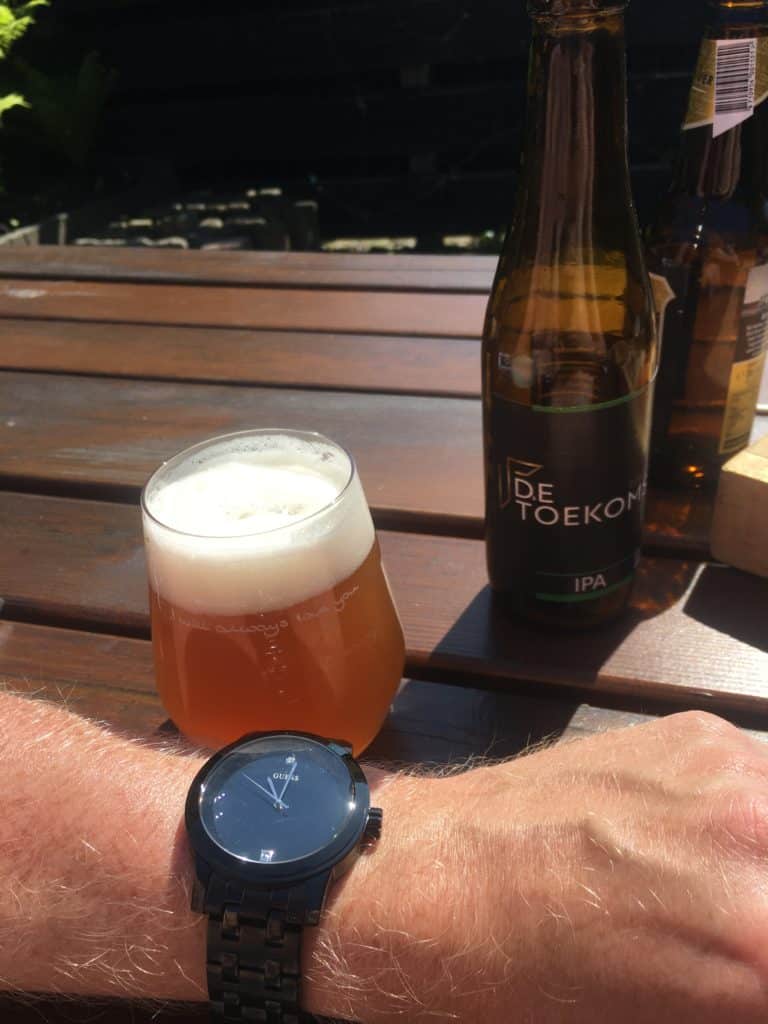 He said yes, and then …
When I proposed he responded with the best answer ever! Time to announce the great news to friends and family. We had no script to our announcement, but there was also none for the immediate reaction of our friends and family. Surprised faces looked at us and congratulated us while jaws dropped to the floor. We received a speech about the role of the man in a relationship. They said I wasn't taking that role seriously. Thankfully we also got some great and wonderful responses. And best of all, after a cup of coffee most of our family and friends were super excited for us. After a while most of them, unfortunately not all, forgot I popped the question. Now we are mostly asked about wedding outfits, questions about the date, locations, etc.
My conclusion
When doing my research the internet told me I was stealing my guy's thunder and it would take away his manhood. I can tell, nothing of this all happened in our case. What I did may not fit every relationship. Thankfully we are all different, but what matters most is the love between two people! And that at the end of the story that they both have the same intention … to be partners for life!
Martine is from the Netherlands. Six months of the year she travels with her husband who works on a cruise ship. When she isn't exploring new places she loves to read, write postcards, and crochet. You can follow her on Instagram as @martinemuis, on her blog, or watch her video's on youtube.