Unconventional, passionate and trail blazing are just some of the words one would use to describe Amelia Earhart, one of the most famous female aviators in history! As we celebrate women in history, here are 10 awe-inspiring facts about her.
10 Inspiring Facts About Amelia Earhart
This post contains affiliate links. This means we make a small commission at no cost to you if you click through and make a purchase. All prices listed are accurate at time of publication.
1. Amelia Earhart was crafty from a young age
Born on 24 July 1897 in Kansas, USA, Amelia was a trailblazer of her time. She smashed gender stereotypes early in life. Her father was a railroad lawyer and her mother hailed from a wealthy family. She was active and adventurous and spent her childhood climbing trees, collecting insects and frogs. She made a homemade roller coaster with the help of her sister and uncle. Amelia played football and baseball, and even learnt to shoot a .22 rifle with which she hunted rats in her father's barn.
.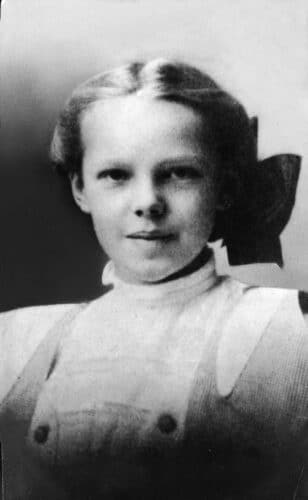 Image credit: Getty Images
2. She served as a nurses aid in WW I
Amelia Earhart first joined finishing school in Ogontz, Pennsylvania but was undecided on what type of career to pursue. During the first World War, she dropped out of school to serve as a Red Cross Nurses aide in Toronto, Canada. Back in the US after the war, she enrolled in a pre-med course, which she later discontinued. She also enrolled in an auto repair course.
3. Her love for flying was sparked in 1920
Amelia, along with her father, visited the California Air Show in 1920, where she had the experience that would change her life. Amelia went on her first plane ride, and she was hooked. She soon signed up for flying lessons to pursue her passion. While Amelia worked very hard at her flying lessons, she also saved up enough money to buy her own biplane. Christened "The Canary" it was second hand Kinner Airster in bright yellow. Amelia earned her first women's record with Canary by rising to an altitude of 14,000 feet in 1922.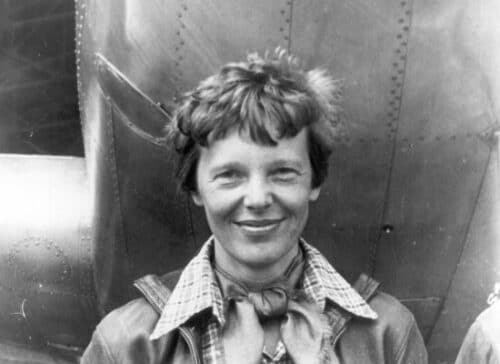 Image credit: Ameliaearhart.com
4. She was the first woman to travel across the Atlantic by plane
In 1928, Amelia was selected to fly along with male pilots in a Fokkner F7 named "Friendship". The team flew out of Trepassey Harbor, Newfoundland, and landed some 21 hours later in Burry Port, Wales. It was a landmark event, and they were greeted with pomp and glory on their return to the United States, with a parade in New York and a reception with the President of United States, Calvin Coolidge, at the White House. A film has also been made about her, featuring Hilary Swank as Amelia. Directed by Mira Nair, the film also stars Richard Gere and Ewan McGregor.
Amelia Earhart is also the subject of several books, including "East to the Dawn" by Susan Butler, "Who was Amelia Earhart" by Kate Boehm Jerome, "I am Amelia Earhart" by Brad Meltzer and "Amelia Earhart – Young Air Pioneer" by Jane Moore Howe.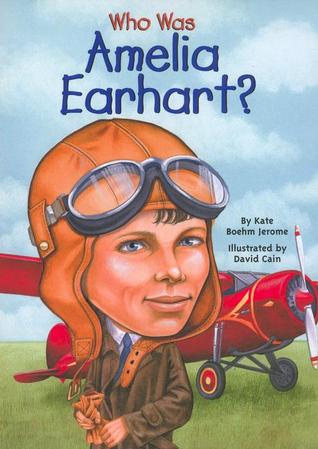 5. She was the first woman to fly solo across the Atlantic
Determined to prove her own expertise not just as a part of the team, Amelia Earhart worked hard and had already accomplished a lot in her short career. On 20th May 1932 she became the first woman to fly solo across the Atlantic Ocean. It was no easy task. Throughout the flight, she faced numerous mechanical problems and strong winds before she landed in a pasture near Londonderry, Ireland, instead of Paris, as she had planned. This epic achievement won her the gold medal from the National Geographic Society.
.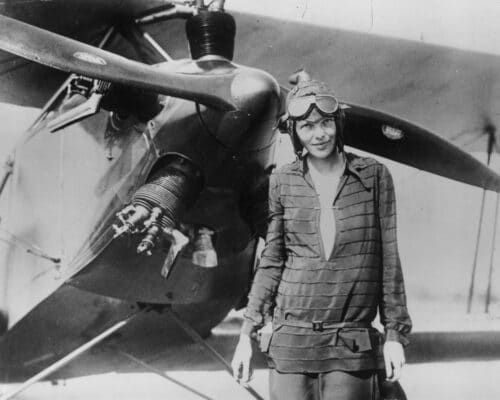 Image credits: AmeliaEarhart.com
6. She was the first woman to receive the flying cross award
Amelia Earhart was the first ever woman to receive the Distinguished Flying Cross Award for heroism or extraordinary achievement while participating in aerial flight. She was praised for "heroic courage and skill as a navigator at the risk of her life."
7. She was the first woman to fly across the United States nonstop
On August 25 1932 Amelia Earhart took off in Los Angeles and landed 10 hours later in New Jersey, thus becoming the first woman to fly across the United States nonstop.
8. She was the first woman to fly solo from Hawaii to the US mainland
Adding to her already impressive list of achievements, in 1935 Amelia Earhart became the first person to fly solo from Hawaii to the US mainland. She flew 2408 miles from Honolulu, Hawaii, to Oakland, California.
9. She was one of the founders of the Ninety-Nines
In 1929, she helped found the Ninety-Nines (also knows as the 99s), an organization of female pilots. She also developed a clothing line for active women, which featured in the famous magazine Vogue. She wrote about her life and flying experiences.  "20 hours and 40 minutes", "The fun of it" and "Last Flight" were published after her death. In her own words "…now, and then, women should do for themselves what men have already done—occasionally what men have not done—thereby establishing themselves as persons, and perhaps encouraging other women toward greater independence of thought and action. Some such consideration was a contributing reason for my wanting to do what I so much wanted to do."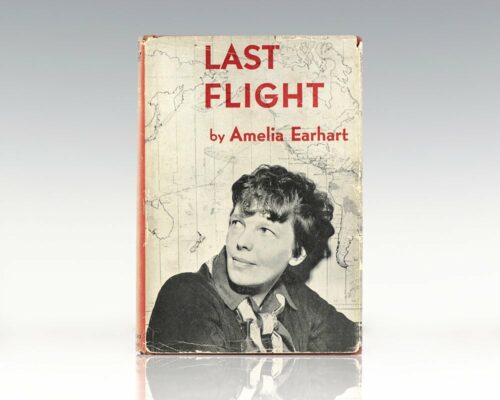 10. She attempted a world record and mysteriously disappeared
On 1 June 1937 Amelia set out to become the first woman to fly around the world, leaving from Oakland, California, with her navigator Fred Noonan. They flew 34,405 km, then stopped to refuel at Lae in New Guinea. This was where she was last seen. The plane took off and was meant to land at the next refuel spot on Howland Island. With just 11,265 km remaining, they lost radio contact and disappeared en route. Although a massive air and sea search was authorized by President Roosevelt, they were never found, and on 19 July 1937 Amelia Earhart, one of the great sheroes in history, and Fred Noonan were declared lost at sea.