On 27th July 2020, Google celebrated Jeanne Baret's 280th Birthday with a doodle by artist Sophie Diao. Let's explore who Jeanne Baret was, and learn more about her extraordinary life and remarkable achievements.
10 Remarkable Facts About Jeanne Baret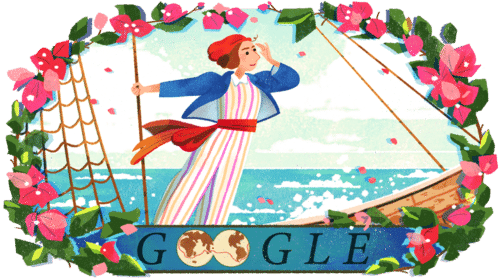 1. Jeanne Baret was born in Burgundy, France
Jeanne Baret was born in 1740 in La Comelle village in Burgundy, France. Her family was modest and worked hard to make a living.
2. She became an expert for herbs
In these circumstances, Jeanne Baret became interested in herbs and plants. She had a keen eye for identifying, gathering, and preparing plants for medicinal use despite having no formal education.  In her early twenties, Jeanne worked as a housekeeper at the residence of a brilliant young scientist Philip Commerson. Commerson relied on her expertise and knowledge for his own projects.
3. She was part of an expedition
In 1767, King Louis XV of France sanctioned an around the world expedition to be led by Louis Antoine de Bougainville. This ambitious journey was as much about a display of power than about discovery. Louis Bougainville was a French admiral and explorer. He became the 14th navigator and the first Frenchman to sail around the world. Jeanne Baret joined the expedition disguised as a man. She accompanied Commerson as his valet and research assistant.
4. She discovered a famous plant
Despite the long and arduous sea journey, Baret did extensive research and collected numerous specimens of plants at each of the ports. It was during these explorations that they brought and named the specimen of the flowering vine called Bougainvillea after Admiral Bougainville. Although it is native to South America, this evergreen vine with bright flowers can be now spotted all over the world, thanks to the efforts of Commerson and Baret.
5. Her cover was blown in Tahiti
Several journal entries by fellow explorers on the expedition describe how the cover of her disguise was blown in Tahiti, when the local Tahitians recognized that she was a woman in the garb of a man.
6. She left the expedition in Mauritius
As the expedition continued, they faced many difficulties including an acute shortage of food. They made a brief stop at the Dutch East Indie for food supplies and then made a longer stop at Mauritius. The island then known as the Isle De France in the Indian Ocean was an important French trading station, and was headed by a French Governor Pierre Poivvre. Interestingly, Poivvre was an old friend of Commerson, and a botanist himself. Commerson and Baret left the expedition and remained in Mauritius as Poivvre's guests.
7. She lived in Mauritius
Jeanne Baret lived with Commerson in Mauritius as his companion and assistant. She accompanied him on explorations to Madagascar and Bourbon Island in 1770-1972. Commerson continued to be plagued by sickness and health complications. He died in Mauritius in 1973. Jeanne Baret was on her own after Poivvre was recalled to France. Records show that she lived in Port Louis, the capital city of Mauritius, and ran a tavern. She later married Jean Dubermat, a French Army officer, who was on his way back to France.
8. She completed her circumnavigation
There are no accurate records of when Jeanne Baret and her husband Dubermat returned to France. There were no cheering crowds or rousing welcome signs for this brave woman, who weathered many difficulties as she circumnavigated the world. Sometime in 1776, she received the money from the Commerson family that he had willed to her before making the journey. She then settled with Dubermat in a small village of Saint-Aulaye.
9. Her achievement was recognized by the French government
In 1785 Jeanne Baret was granted a pension of 200 livers a year by the French Ministry of Marine. The document that authorized the payment displayed the recognition of the French authorities as can be evidenced in this excerpt:
"Jeanne Barré, by means of a disguise, circumnavigated the globe on one of the vessels commanded by Mr de Bougainville. She devoted herself in particular to assisting Mr de Commerson, doctor and botanist, and shared with great courage the labours and dangers of this savant. Her behaviour was exemplary and Mr de Bougainville refers to it with all due credit…. His Lordship has been gracious enough to grant to this extraordinary woman a pension of two hundred livres a year to be drawn from the fund for invalid servicemen and this pension shall be payable from 1 January 1785."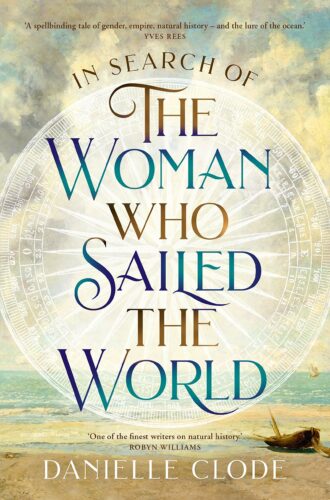 10. Her achievement was never fully recognized
Jeanne Baret died in Saint–Aulaye in 1807 at the age of 67. Jeanne's achievement was not always fully recognized. Today, Jeanne Baret is applauded for collecting tremendous amounts of plant specimens during the expedition. She was involved in collecting more than 6000 of these specimens on the voyage, but was never given credit. There were many instances when Commerson was in poor health and Baret was the chief botanist who led the expedition.