Planning a romantic getaway to one of the best baecation spots in the world is exciting. This is because traveling makes us happier. A simple, basic fact that everyone can agree on. Traveling with the one you love for a romantic vacation is an experience like no other, and perhaps the best way to connect on a deeper level.
In fact, couples that travel together take it to another level. Studies show that couples traveling together are happier and healthier. People in a romantic relationship report that traveling together and exploring new destinations makes them significantly more satisfied, they communicate better with their partners, enjoy more romance, have a better sex life, spend more quality time together, and share evident common goals and desires.
This post contains affiliate links. This means we make a small commission at no cost to you if you click through and make a purchase. All prices listed are accurate at time of publication. 
Baecation Destinations (Top 5 Baecation Spots!)
Choosing a Baecation Destination
We all love creating fun and adventurous memories with our lover, but choosing the best spot to have a couple vacation can be tricky. There are many things to consider when searching for best baecation destination. We've done our homework and narrowed down the places to go for baecation by location, activities, views, romantic spots, and level of relaxation.
Here are the top destinations for a baecation that will lead you and your partner to the gateway of romance.
Top 5 Baecation Spots in the World
Palawan, Philippines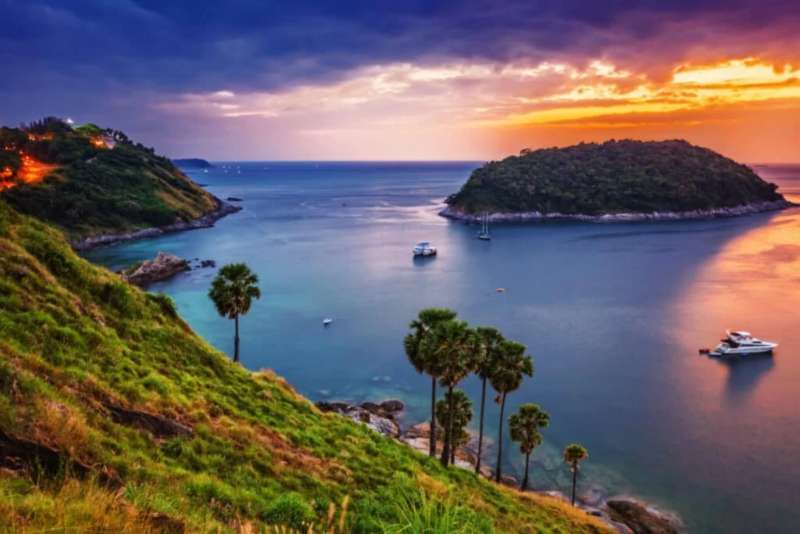 Our list of best romantic destinations starts with Palawan, a place of stunning natural beauty, and one of the best places for a baecation. Palawan is the Philippines' last frontier, and also one of the best baecation spots in the Philippines. It is the ideal destination for romantic getaways for couples. Here, you can share your most intimate moments together at one of Palawan's many enthralling beaches and lagoons, or even on an El Nido island-hopping tour. You and your babe can enjoy the seclusion and privacy offered by the many resorts and hotels with impeccable service. Get a couples massage then relax in your room for a while. When you're done cuddling up, head out to enjoy nature's best!
Enjoy the natural wonders in Palawan. Hop onto a kayak and watch fireflies surround you. I consider this the most magical excursion anyone can experience. After which, jump into the water and do some cave exploration. Visit the big and small lagoons, and explore the Puerta Princesa Underground River. Marvel at the beautiful rock formations and swim to your heart's content.
At the end of the day, share a private and romantic dinner by the beach complete with a candle-lit setting, romantic petals everywhere, and a band to serenade both of you while enjoying a scrumptious meal. The sound of the waves and the sand on your feet all add ambiance for the most romantic candlelit dinner. It's definitely a trip both of you will never forget.
Venice, Italy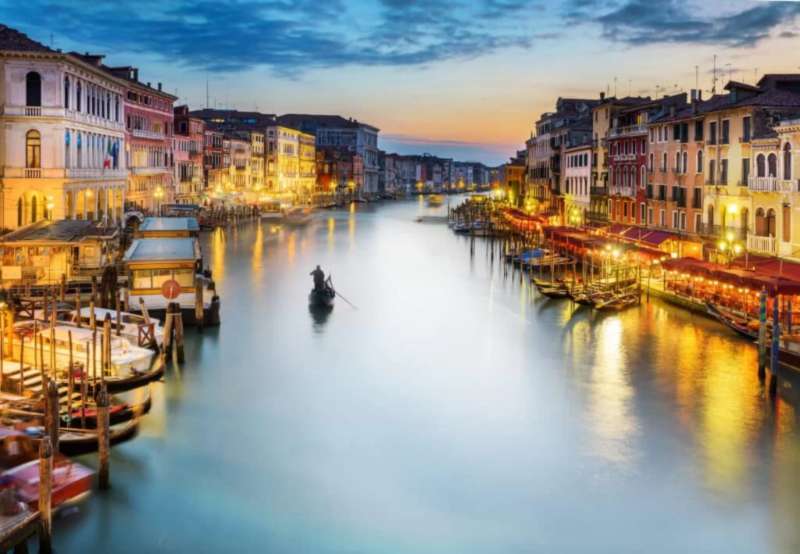 Though some may view Venice as one of Europe's tourist attractions, the City of Water will sweep you right off your feet and is one of the most romantic cities in Italy. There is no other place like the floating city. Venice is such a unique place to visit as it presents an entirely new experience every time you go. So, whether you're a first-timer or not, it's one of the best baecation spots out there.
The most famous activity would be a cuddlesome gondola ride through the meandering canals of the city. After which, stroll hand-in-hand across the many romantic bridges whilst soaking up the gorgeous Italian culture that will surround you. It is easy to let yourself get lost in the narrow corridors.
You won't get tired ogling at the shops and vendors with traditional Italian designs. The whole city boasts a Renaissance architecture with Gothic landmarks that make the perfect background for your sweetest selfie! If you want to see the best of views of Venice, you and your soulmate can hike up the San Marco Campanile. My pro tip would be going up here during sunset. Watch the sun disappear behind the lagoon. Make sure to seal this eternal moment with a quick kiss! Finally, end your date with a traditional pasta dish at one of the local restaurants in St. Mark's Square. Yum!
The Maldives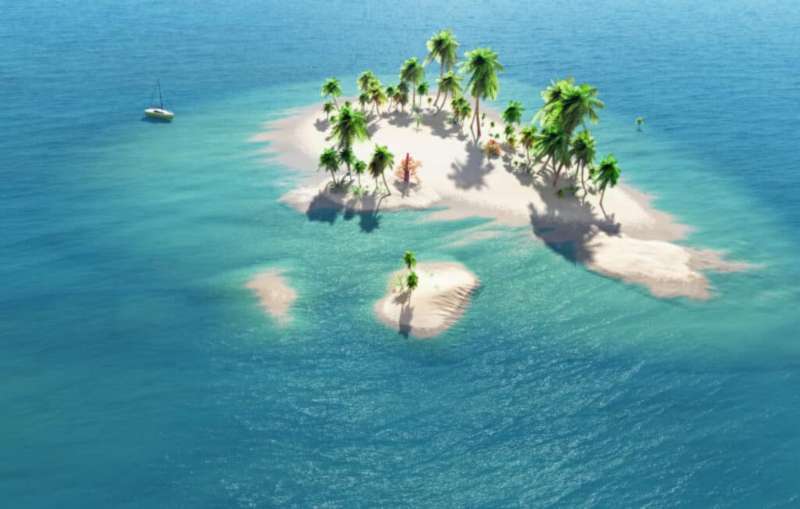 Are you looking for breathtaking scenery? The Maldives are heaven on earth with some of the most breathtaking views you will ever see. It truly is the picture-perfect honeymoon spot for mostly everyone. But, you don't have to be on an official honeymoon mission to visit this divine place. It is branded as the best luxurious tropical destination for couples because of its unique landscape, crystal waters, and luxury resorts. While most couples splurge on those over water bungalows that we all see in magazines, you don't have to succumb to peer pressure to enjoy the many islands of this country!
Whichever island you choose, you are guaranteed to have a lot of fun. The white sandy beaches and crystal blue waters are beautiful, and all water sports you can think of are available making this ideal for adventurous couples. I highly recommend snorkeling (if you don't do scuba-diving), to enjoy the reefs and many marine creatures of all shapes and sizes. You are going to feel like you've been transported to another planet once you've taken a peek underneath the water's surface. Watch your relationship flourish to a whole new level after your sweeter-than-sugar trip to one of the most romantic places on earth!
Bali, Indonesia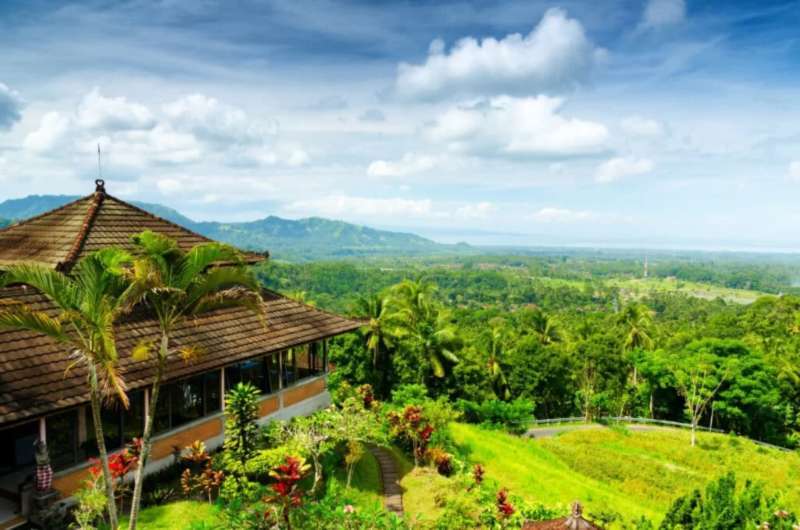 Bali offers a little bit of everything to please all types of romantic travelers, and is the ideal place for beach lovers and those who like a little excitement. There are some budget-friendly inclusive resort options available which make Bali a very popular place to go for a baecation… From the colourful and vibrant night-life, to observing an orangutan through the rainforests, up until swimming in the many beautiful beaches with a snorkel kit at hand – the options are endless.
There is certainly no shortage of excitement for you and your bae. Bali in Indonesia is a master at flaunting its lush beauty, and has plenty of outdoor activities. From deep, mossy jungles to white sand beaches, you won't run out of places to take pictures of and enjoy. If you're feeling adventurous, go horseback riding and take in the island's outback.
If you're looking for a more traditional and cultural location, then Ubud is the place to be. It offers an enchanted and a very tropical view that embodies Bali's heart and soul. If you're a couple who's more into parties and upbeat activities, head to Kuta. It's a more touristy section of the island filled with surfers, vibrant restaurants, fine dining, art galleries, and an insane shopping scene. But, if you're like me who went to Bali for a great baecation, go to Sanur for the best soft, idyllic beach experience and watch the most beautiful sunset that will make you fall in love all over again.
Paris, France
We saved the best for last. Perhaps, it's the more obvious one amongst the bunch. But, for a reason! Paris isn't the most romantic city and top destination for couples for nothing. Paris is a place for love affairs. It's famous because it is, without a doubt, the best baecation spot. France's capital boasts fancy hotels, and a mesmerizing array of activities and sights to enjoy. As you and your partner wander the streets, you'll find idyllic coffee shops, picture-perfect cobblestone streets, and the scent of freshly baked pastries and bread enveloping your senses.
Skip the line and take in the view from the top of the Eiffel Tower or have a picnic in a park. Paris has many beautiful parks. Take in the beautiful botanical garden at the famed Jardin des Plantes. Create your own love story in The City of Love. Paris is truly the perfect destination for your next baecation. When booking your hotel, be sure that you're getting a great view of the Eiffel Tower.
Did you forget about the Pont Des Arts bridge outside of Notre Dame? You know, that famous bridge that used to be filled with locks from couples all over the world? Well, while it is now illegal to place a padlock, you and your lovey can still go for a romantic stroll and see the captivating view of the Eiffel Tower from the bridge. In the evening and at night, the Pont Des Arts bridge lights up with vintage street lamps and a still body of water that flows below. Perfect location for a quick kiss!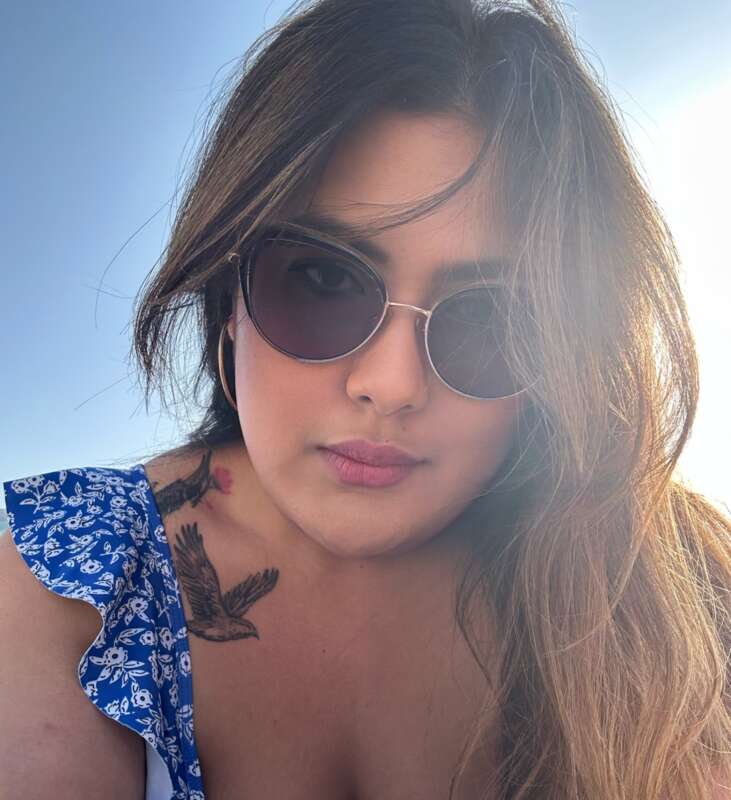 Rachel is an intrepid world traveller, lifestyle connoisseuse, and Girls Who Travel's resident beauty advisor. She is a lover of the ocean, flowers, movies, journalism, and has a penchant for medium-sized tattoos. When she is not busy with life, she writes stories of her globetrots as well as tips & tricks on how to make the best out of travelling.