Spain is one of the most visited travel destinations in Europe thanks to its rich culture, stunning natural scenery, and diverse cuisine. But there is more to Spain than Barcelona, Madrid, Malaga, and Seville! In fact, Spain offers a lot of hidden gems waiting to be explored. In this article, we'll show you why it's a good idea to explore Spain off the beaten path. We are sharing underrated places that are relatively unknown to a lot of travelers, but are absolutely worth visiting.
This post contains affiliate links. This means we make a small commission at no cost to you if you click through and make a purchase. All prices listed are accurate at time of publication.
Spain Off The Beaten Path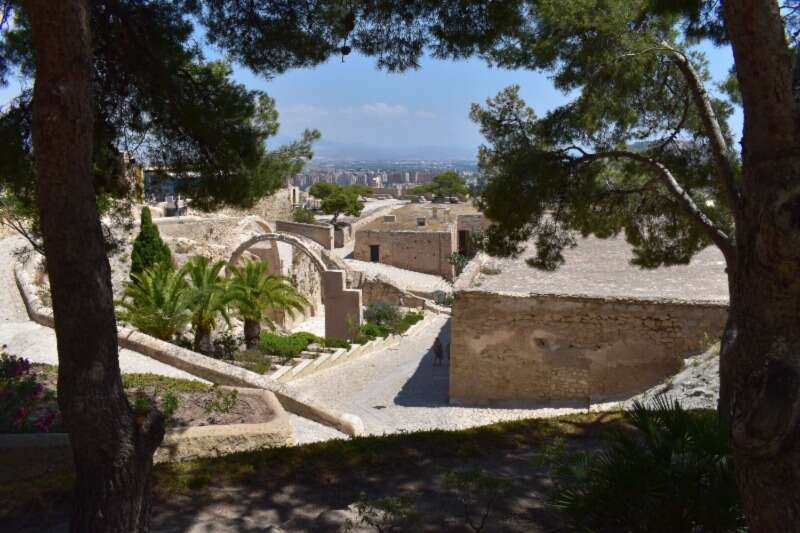 León
León is a city of about 125,000 people located in Spain's northwest. It's part of the Camino de Santiago, and those who have hiked this pilgrim route say it is one of the most beautiful places in Spain off the beaten path. León has a wealth of historic buildings and many cultural activities to keep entertain its visitors. Its climate is oceanic continental, characterized by hot summers and moderately cold winters.
June – September is the busiest time in this city in northern Spain, but if you don't mind cooler temperatures, the shoulder seasons can be a great time to go, too. While León has a tiny domestic airport, the best way to get there is to fly into Madrid, and then take a bus or train, which takes 4.5 hours or 3.5 hours, respectively. Or, you can rent a car in Madrid and go for a road trip!
Things to do in León
León Cathedral
Barrio Gótico
Plaza Major
Convento de San Marcos
San Isidro Basilica
Museo de Arte Contemporaneo de Castilla y León
Centro Comercial Espacio León
Egyptian Lyceum Museum
Burgos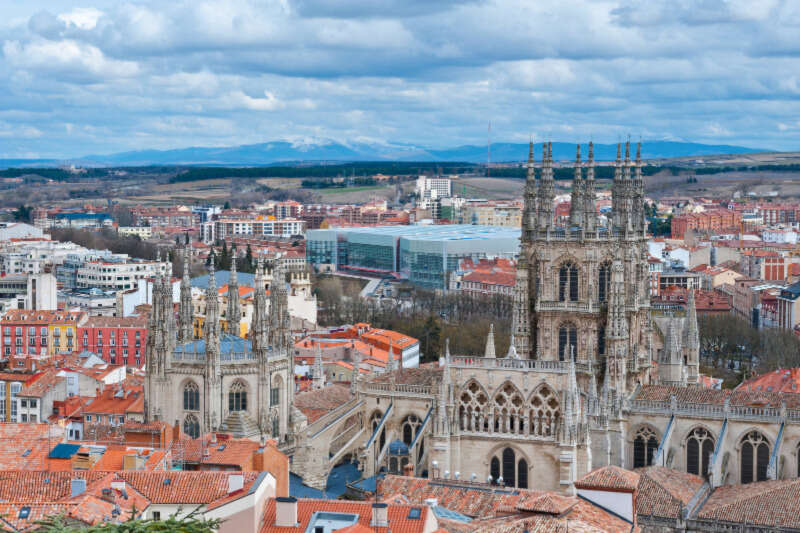 Located in northern Spain, in the autonomous community of Castile and León, and only about 115 miles from León lies the city of Burgos. It has 180,000 inhabitants and is part of the Camino de Santiago. Burgos isn't just home to a UNESCO World Heritage Site, but also boasts many Roman ruins and monuments. Since it is so close to León, the best time to visit is the same as mentioned above. The same is true for the best way to get there, via bus from Madrid.
Things to do in Burgos
Burgos Cathedral UNESCO World Heritage Site)
Burgos Castle
Arco de Santa Maria (main gate to the old city)
Monasterio de las Huelgas
Museum of Human Evolution
Burgos Museum
Salamanca
Another beautiful hidden gem in the Castile and León region of Spain is Salamanca. It's especially known for its sandstone architecture. The best time to visit is similar to that of León and Burgos. The best way to get there is by high speed train or bus from Madrid..
Things to do in Salamanca
Plaza Mayor
Salamanca University
The historical Casa da las Conchas building
Museo Art Nouveau y Deco
Old Cathedral
New Cathedral
Clerecía Church
Segovia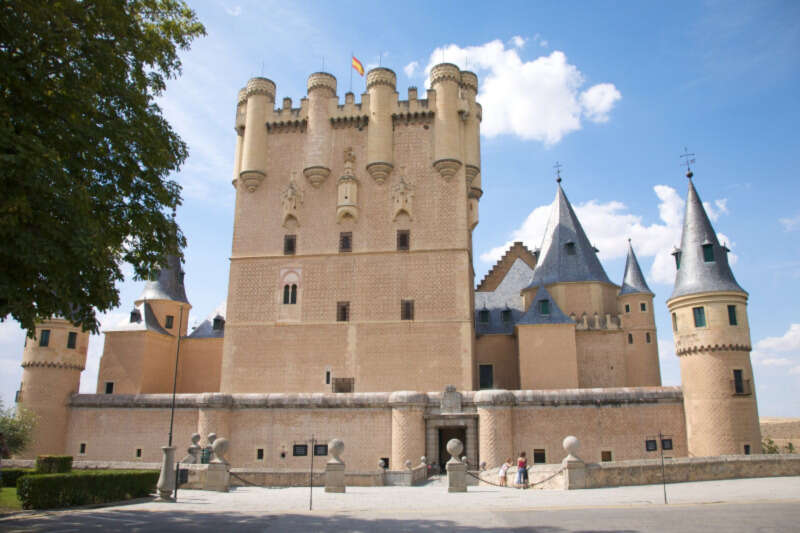 Yet another one of the hidden gems in Spain is also in Castile and León: Segovia. Lovers of history and architecture will rejoice. The cultural heritage of this city includes a Roman aqueduct with more than 160 arches, medieval walls, a Gothic cathedral, and more. Walk through the narrow streets of Segovia, this city in northern Spain with old world charm. The Old Town and the Aqueduct are a UNESCO World Heritage Site! The best way to get there is, you might have guessed, by bus or train from Madrid.
Things to do in Segovia
Plaza Mayor
Segovia Cathedral
Church of San Martín
Antigua Sinagoga Mayor (Corpus Christi Church)
The Aqueduct
Casa de los Picos
Antonio Machado House
Casa de los del Río
Torre de Juan II
City walls
El Azoguejo
La Judería (old Jewish Quarter)
Esteban Vicente Museum of Modern Art
Logroño
Located in northern Spain, Logroño is most famous for being a stopover on the Camino de Santiago pilgrimage and for its red wine, the famous Rioja. While it doesn't have UNESCO World Heritage Sites and other famous attractions like a lot of the destinations in Spain off the beaten path, this small town has lots of charm. Any time between early June and late September is great for a trip to wine country.
However, the very best time to go if you are a wine lover is towards the end of September when Logroño puts on the Rioja Wine Harvest Festival. The main day of the festival is September 21. The closest airport is in Bilbao. From there, you can take a bus. Or you can fly into Madrid and take a train or bus form there.
Things to do in Logroño
Museo de la Rioja
Casa de las Ciencias (House of Science)
Iglesia de San Bartolomé
Catedral de Santa María de la Redonda
Parque del Espolón
Puente de Piedra (Stone Bridge)
Sala Amós Salvador Cultural Center
Bodegas Marqués de Murrieta Winery
Go Tapas Bar hopping
Buy local wine at Vinos El Peso
Covadonga
Covadonga, located in northwestern Spain, is a municipality within the province and autonomous community of Asturias. If you want to experience nature in Spain off the beaten path, Covadonga is the place to go. This small town is situated in the Picos de Europa National Park, and as picturesque as it gets. It's also a pilgrimage site, and has a lot of history to offer, having been the site of a historic battle in the 8th century that initiated the Reconquista of Spain.
June through October are the warmest and driest months, and thus the best time to visit. Covadonga is a destination truly off the beaten path in northern Spain. The closest airport is in Oviedo, and from there you can rent a car and drive. Or, take a bus from Bilbao (which in itself is worth exploring) to Arriondas. Another alternative would be to Take the train from Santander to Belmonte.
Things to do in Covadonga
Lakes of Covadonga
Santa Cueva de Covadonga
Beautiful village of Covadonga
Tomb of King Don Pelayo
Fountain Los Siete Caños
The Three Crosses
Queen viewpoint
Statue of Pelayo
Museum of Covadonga
Church of Our Lady of Covadonga
San Sebastián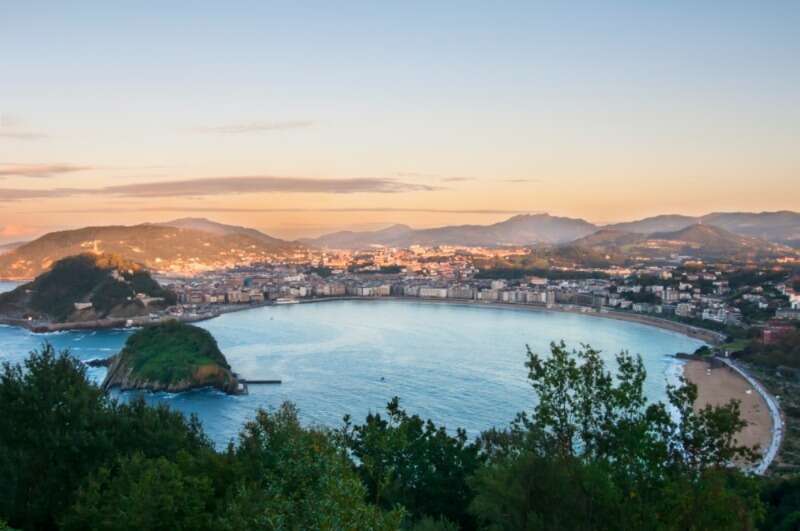 San Sebastián is one of the more popular destinations in Spain off the beaten path. Located in Basque country, northern Spain, this little resort town is best known for its gorgeous beaches and excellent Basque cuisine. Fun fact: it boasts the second most Michelin stars per capita in the world!
Peak tourist season is from May to July, when temperatures range from anywhere in the mid 60s to the low 70s. There are 3 airports within 60 miles of the city: one in San Sebastián, one in Bilbao, and one in Biarritz. All three airports offer shuttle services to San Sebastián, making the journey easy and convenient.
Things to do in San Sebastián
La Concha Beach
Old Town
Romantic Area
Mount Igeldo
Mount Urgull
Peine del Viento
Ondaretta Beach
Zurriola Beach
Tabakalera International Centre for Contemporary Culture
Walk along the River Urumea and discover the beautiful bridges such as Zurriola Bridge
Paseo de Francia
Durango
Just like San Sebastián, Durango is located in Basque country, and a destination in Spain off the beaten path. It has a varied cultural and architectural heritage, and is close to the Urkiola Nature Reserve, which is one of the most unusual ecosystems in Basque Country. Durango is also a great base to explore the surrounding cities.
This area of Spain doesn't get super warm, which is why the nicest time for a visit is from the end of June until the end of September. Durango is very close to Bilbao, and it's easy to get there by bus, train, or by car if you are planning a road trip through Spain. From Bilbao you can reach Durango in about 30 minutes by car.
Things to do in Durango
Tour the historical quarter
Visit Urdaibai Natural Park on the coast
Visit Urquiola and Gorbea Natural Parks in the mountains
Visit the small town of Arrigorriaga
Explore the medieval town of Elorrio
Check out the Oma Forest and the Santimamiñe Cave
Go hiking
Go horseback riding
Go biking
Getxo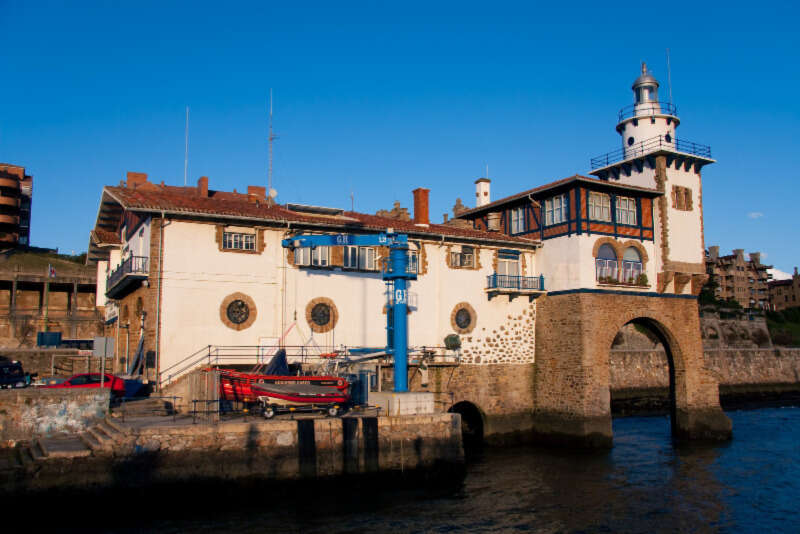 Getxo is another small town in Basque Country that makes for a fun destination in Spain off the beaten path. Located a meager 20 minutes from Bilbao, which makes it easy to get to, Getxo offers some of the best beaches in the area. It's also a hub for traditional Basque cuisine, and its stunning setting by the Nervión River Estuary lends itself to plenty of outdoor activities. Visit between the end of June and the end of September for the best weather.
Things to do in Getxo
Acantilados de Azkorri, a zone of the Euskera coast perfect for hiking, walking, or biking
Vizcaya Bridge
Faro de la Galea lighthouse
Palacio Lezama Leguizamon
Puerto Viejo
Visit the beaches: Las Arenas beach, Ereaga beach, Arrigunaga beach, Gorrondatxe-Azkori beach, Barinatxe-La Salvaje beach
Ourense
Another can't miss destination in northwestern Spain off the beaten path is Ourense. Located on the banks of the river Miño, it's most famous for its hot springs and historic sites in the old city. And, of course, Galician food! While the temperatures are mild during the winter, mid June to mid September feature the warmest, driest, and least cloudy weather, which makes it the perfect time for a trip to Ourense. The best way to get there is to fly into A Coruña and then take a bus, or rent a car and go for a road trip. You can also take a high speed train from Coruña or Santiago de Compostela.
Things to do in Ourense
Walk over Puente Mayor and the other 4 bridges spanning the river Miño
Stroll through the old city
Bath in the hot springs
Catedral de Ourense
Stroll along the Rúa do Paseo to La Plaza Mayor
Eat pulpo (octopus)
Explore Abastos Square food market
Take in the rock formations of Sil Canyon
Zaragoza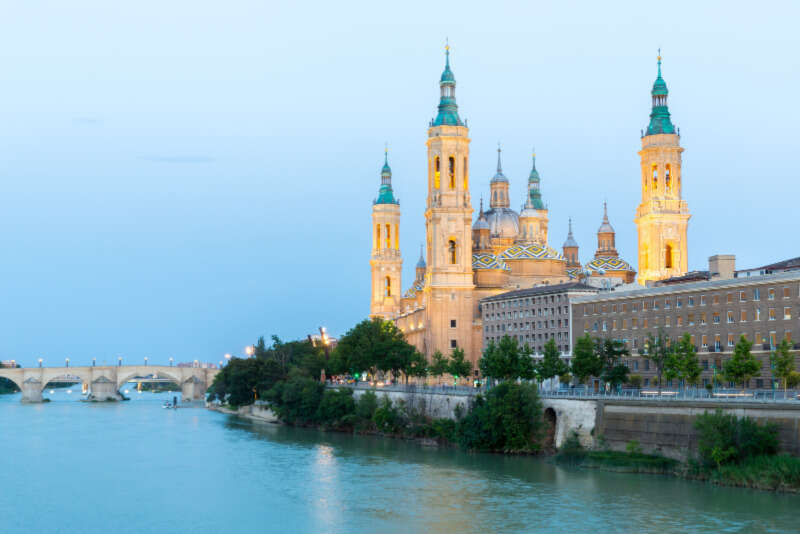 Zaragoza is a city located in northeastern Spain, in the Aragon region. It is known for the Mudéjar Architecture of Aragon, a UNESCO World Heritage Site, but it's a charming town that has lots to offer. It is not Barcelona or Madrid, and that's okay. If you want to have a more local experience in Spain off the beaten path, Zaragoza is the ideal place to visit. Anytime between May and October the weather is nice enough to do all the sightseeing you want, and it's easy to get to Zaragoza. From Madrid, the train will get you there in about an hour.
Things to do in Zaragoza
Basílica de Nuestra Señora del Pilar
Plaza del Pilar
Catedral del Salvador
Palacio de la Aljafería
Old Quarter El Tubo
Kayaking in Zaragoza on the river Ebro
Goya museum
Museo de Zaragoza
Museo del Teatro de Caesaraugusta
Museo del Foro de Caesaraugusta
Museo de Pablo Gargallo
Puente de Piedra
Central market
Calle de Alfonso
Roman ruins near the market
Extremadura
Extremadura is an autonomous community and region located in southwestern Spain, on the border to Portugal. It is not only known for some of the finest ham in the world, but boasts a total of three UNESCO World heritage sites! You'll have plenty to explore, from Roman ruins to medieval towns. The scenery is spectacular, and popular with birdwatchers and hikers alike. Extremadura is a hidden gem in Spain you should not miss! Spring and winter are the best times for birdwatching in Extremadura. It's a great destination all year round, with fairly mild winters and hot summers. To get here, fly to Madrid first. Rent a car there and go on a road trip!
Things to do in Extremadura
Mérida, capital of Extremadura, with its Roman ruins, Plaza de España, and the National Museum of Roman Art
The medieval city of Cáceres and its narrow streets
Castillo de Trujillo in Trujillo
Plasencia and its most popular attraction, the Cathedral of Plasencia
Royal Monastery of Santa María de Guadalupe in Guadalupe
The old plazas in Badajoz
Setenil de las Bodegas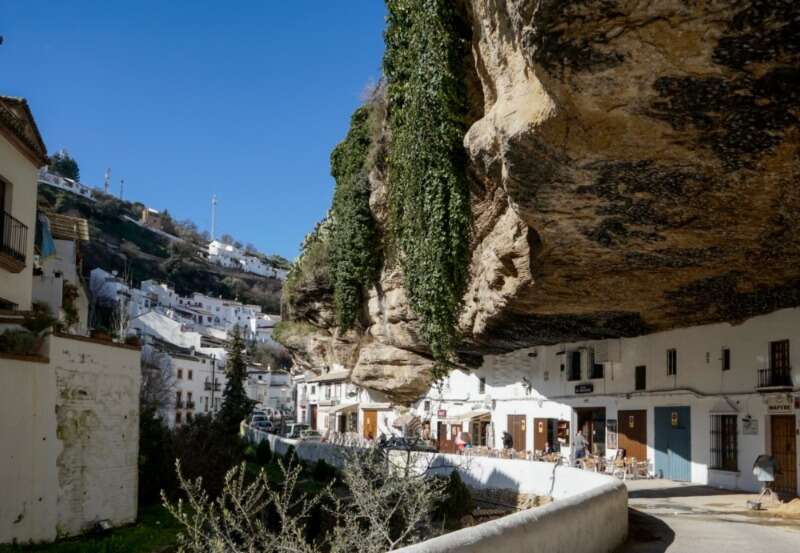 Located in southern Spain, Setenil de las Bodegas is a small town known for the whitewashed houses (also known as a pueblo blanco) that were built right into the cliffs. These unique cave houses and rock buildings were built in the 12th century by the Moors, using the cliffs and rock formations as a natural protection. This extraordinary sight is one of the hidden gems of Spain.
June through September is the hottest time in Setenil de las Bodegas, with temperatures soaring in August. It's also the driest and most sunny time of year, which makes it ideal for a visit. The nearest major city is Malaga, and from there you can easily rent a car and go for a daytrip.
Things to do in Setenil de las Bodegas
Wander around the narrow streets covered by rock
Arab Castle
Visit the five churches
Visit the ruins of Acinipo, located only a 10 minute drive from Setenil de las Bodegas
Ronda
Close to Setenil de las Bodegas and Malaga, southern Spain, in a quite dramatic setting on top of a gorge, you will find the mountaintop city of Ronda. Ronda is one of Spain's oldest towns, and the birthplace of bullfighting. The gorge separates the old city (built some time during the rule of the Moors, which was between 711and 1086 AD) from the new city (built in the 15th century).
July and August are the best time to visit Ronda, when its Mediterranean climate keeps the temperatures soaring while providing the perfect weather for a dip in the pool. For sightseeing, any time between early June and mid September is great. From Malaga, take a bus or rent a car to visit Ronda.
Things to do in Ronda
Puente Nuevo spanning the El Tajo gorge
Puerta de Almocábar & Old Town
Arab Baths
The House of the Moorish King
Plaza de Toros
Iglesia del Espíritu Santo
Iglesia de Santa María La Mayor
Alameda del Tajo park
Wine tasting on the wine route of Ronda
Palacio de Mondragón
Museo Lara
Torrevieja
Located on the Costa Blanca, in southern Spain, you will find another hidden gem in Spain: the small town of Torrevieja. This coastal resort town is set between two salt lagoons in the province of Alicante. if you love beaches and waterparks, Torrevieja is the place to be! Again, the Mediterranean climate makes this a year round destinations, but if you are coming to splash in the water, come in the summer months. Fly into Alicante and take a bus, train, or rent a car. Renting a is great if you want to explore the other small towns in Spain off the beaten path in the area.
Things to do in Torrevieja
La Mata Beach
Playa del Cura Beach
Acequión beach
Los Náufragos beach
Piteras cove
Ferris cove
The pink Laguna de Torrevieja
Aquapark Flamingo
Iglesia de la Inmaculada Concepción
Plaza de la Constitución
Dique de Levante breakwater with a view
Delfín Submarine Museum
Vía Verde scenic path
Palmeral of Elche UNESCO World Heritage Center, 30 minutes drive from Torrevieja
Córdoba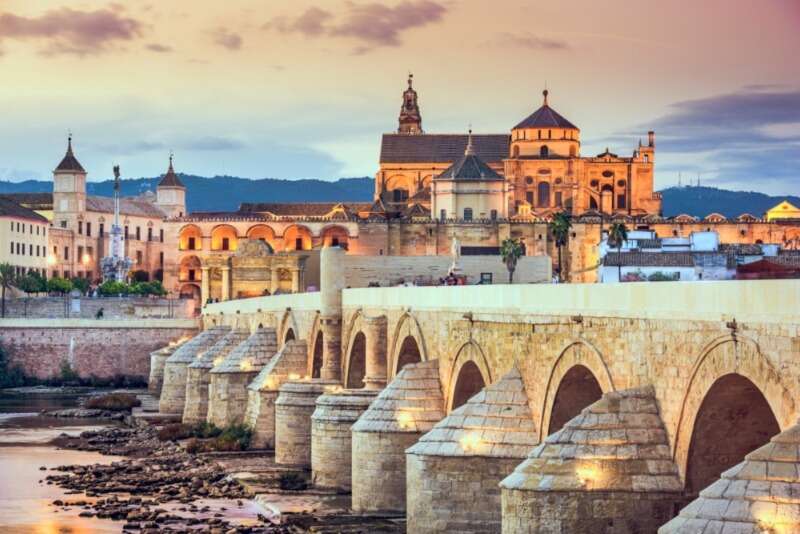 The city of Córdoba is located in Andalusia, one of the beautiful southern parts of Spain. It has a rich history, dating back to the middle ages when it played an important role in the Roman empire. It's the birthplace of the famous Roman philosopher Seneca. It is the only city in the world to have four UNESCO World Heritage sites.
Córdoba is often overlooked for its better known neighbors of Granada and Seville, but it shines just as bright as these two cities, making it a a hidden gem in Spain. Summers can get very hot, but the shoulder seasons (May – June, and October – December) are a lovely time to visit. The best way to get to Córdoba is by train. It's only two hours from Madrid with its international airport.
Things to do in Córdoba
La Mezquita (The Great Mosque)
Alcázar de los Reyes Cristianos Moorish fortress
The Old Jewish Quarter
Medina Azahara archaeological site
Calleja de las Flores (Alley of the Flowers)
Palacio de Viana
Iglesia de San Lorenzo
Puente Romano (Roman Bridge) and Calahorra Tower
Iglesia de San Miguel
Museo Arqueológico (Archeological Museum)
Puerta del Puente gate
Museo de Bellas Artes (Museum of the Fine Arts)
Museo Julio Romero de Torres (a renowned Symbolist painter)
Bike tour of the city
Jardín Botánico (Botanical Garden)
Las Ermitas (Hermitages of Andalusia)
Almería
This beautiful hidden gem in Spain is located in Andalusia and is most famous for the Alcazaba, an imposing Moorish fortress which overlooks the city. It also offers tranquil beaches which are often completely unspoilt. On top of that, Almería offers exciting nightlife. The Mediterranean climate offers mild winters and hot summers, making this town a good year round vacation spot.
It is also the driest spot in Europe, so no matter when you go, you don't have to worry about rain. Almería has an airport, but the better option for getting there is to fly into Malaga or Alicante, then take a bus or train from there, or rent a car.
Things to do in Almería
La Alcazaba, the Moorish fortress
Almería Cathedral
The prehistoric small town of Los Millares
Museo Refugio de la Guerra Civil, a network of tunnels built in 1936 at the beginning of the Spanish Civil War
Museum of Almería
Centro Andaluz de la Fotografía
Mini Hollywood theme park
Shop at Central Market Paseo de Almería
Central Market
Casa del Cine
Plaza de la Virgen del Mar
History, culture, and art: guided tour of the museums
Cuenca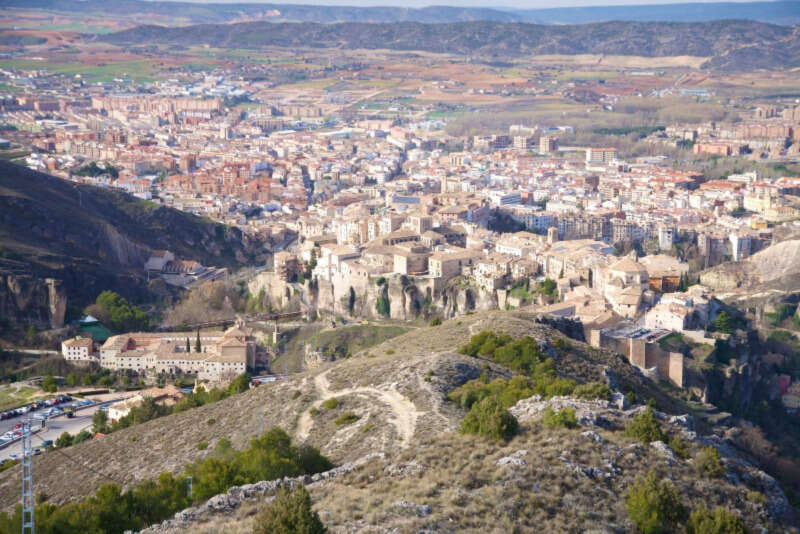 In the mountains of east-central Spain you'll discover Cuenca. It is best known for Las Casas Colgadas, The Hanging Houses, a UNESCO World Heritage Site. These houses were built on a rock overlooking Huécar River and are quite a sight to see. The stunning mountain scenery is another big attraction for visitors to Cuenca. The best time to visit is between May and October, with July being the most popular month for tourists. Cuenca is an easy day trip from Madrid. You can take a train, or, if you prefer a road trip, rent a car to get there.
Things to do in Cuenca
See the Casas Colgadas (Hanging Houses)
Catedral de Santa María la Mayor
Iglesia de la Virgen de la Luz
Santuario de Nuestra Señora de las Angustias
Convento de las Carmelitas Descalzas
Museo de Arte Abstracto Español (Museum of Abstract Spanish Art)
Museo de Cuenca (Museum of Archaeology)
Museo de la Semana Santa de Cuenca (Semana Santa or Easter Week Museum)
Museo Paleontológico de Castilla-La Mancha (Paleontological Museum)
Enjoy the the view from San Pablo Bridge
Túneles de Alfonso VIII (underground tunnels serving as passageways for pedestrians)
Requena
The city of Requena is located in eastern Spain, near the much better known city of Valencia. Back in the day Requena was a Moorish fortress, and you can see excellent examples of medieval architecture here. It is also renowned for its red wine, make sure to take some time for wine tasting! Any time between late May and late September is good for a trip to Requena. The distance to Valencia, which is a much bigger city and easily accessible, is only 40 miles. Take a train or bus, and you'll arrive in Requena in no time!
Things to do in Requena
Murviedro – Bodega Histórica
Cuevas De La Villa
Museo de Arte Contemporáneo "Florencio de la Fuente"
Templo de Santa Maria
Bodegas Lupanda
Bodega Honda de Vera de Estenas
Casa del Arte Mayor de la Seda
Iglesia del Salvador
Palacio del Cid
Fortaleza de Requena
Museo Municipal
Montanejos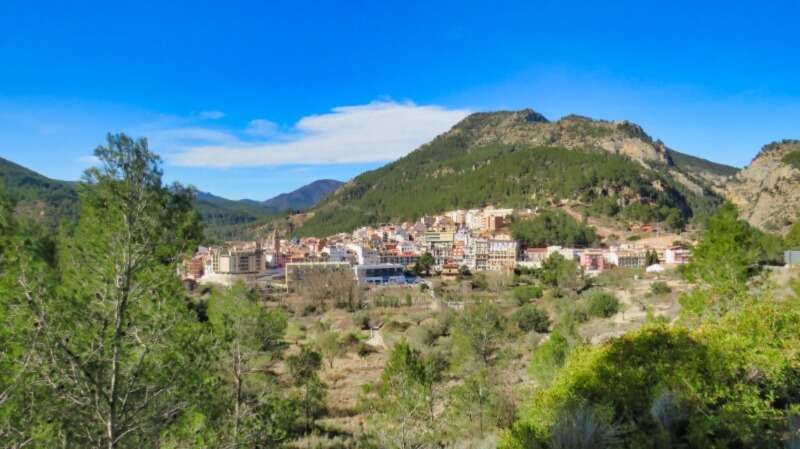 If you are the outdoorsy type, Montanejos with its numerous recreational activities is one of the hidden gems in Spain you do not want to miss. Located roughly 1.5 hours North of Valencia, Montanejos is easy to reach by car, bus, or train. It is recommended you either go in January, April, or July, since these are the driest months and therefore best to be out in nature.
Things to do in Montanejos
Fuente de Los Baños hot springs
Bridal Veil Waterfall
Dam of Arenoso
Canyoning
Hiking: Sendero los Estrechos de Montanejos, Sendero la Bojera, Montanejos a Pista de Morron, Barranco, Maimona
Pro tip: If you enjoy hiking in Spain off the beaten path, check out this article about 10 great hiking spots in Spain!
La Gomera
La Gomera is one of the Canary Islands, an island group off northwestern Africa. While islands like Gran Canaria and Tenerife get all the hype, La Gomera is one island in Spain off the beaten path. But you will not regret a visit to this small volcanic island, with its dense forest, great hiking trails, black sand beaches, and the small whitewashed village of La Calera.
La Gomera is a year-round destination. Temperatures are generally mild. The hottest month is July. It doesn't rain much, and most rain falls between October and March. There's no airport, so the only way to get there is to fly into Tenerife and hop on a ferry to La Gomera.
Things to do in La Gomera
Hiking in the Garajonay National Park
Visit Playa de Santiago, the black sand beach
See the views from a glass walkway above the ocean, the Mirador de Abrante
Lanzarote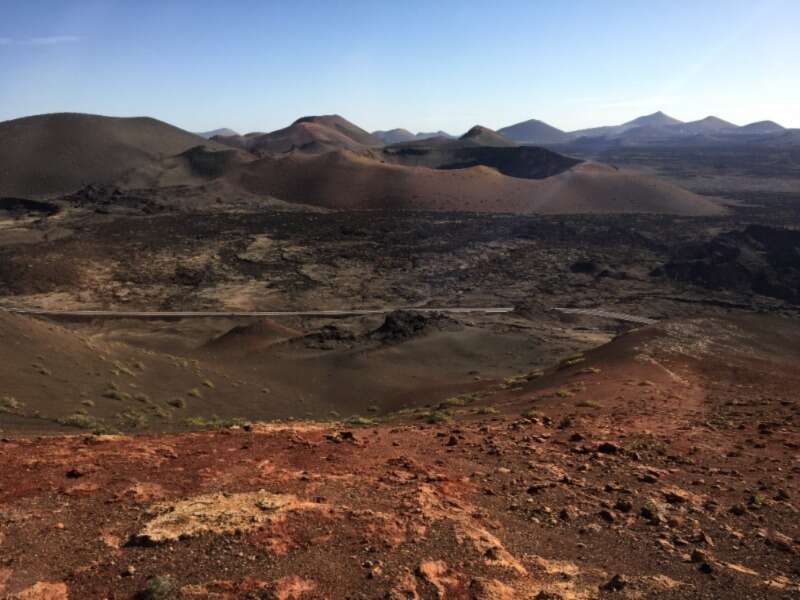 The same facts that apply to La Gomera apply to another one of the Canary Islands: Lanzarote. While it is less Spain off the beaten path than La Gomera, it's still less frequented than some of its neighbors. Here you will learn that, while all fairly close in distance, the Canary Islands boast vastly different landscaped. Lanzarote is the polar opposite of the lush forests of La Gomera.
The rocky volcanic landscape isn't ideal fore tree lovers, but it has an otherworldly kind of beauty. If you want it hot, plan your trip between June and September. But this island is the perfect destination any time of year. It has an airport, so getting there is a breeze. If you want the skinny on all things Lanzarote, we've got it covered here.
Things to do in Lanzarote
Visit the small towns of Puerto del Carmen, Playa Blanca, and Teguise
Visit the beautiful village of Haria
Aqualava Waterpark
El Golfo, the green lake
Los Hervideros, the rugged volcanic coastline
Enjoy the views from Mirador del Rio
Jameos del Agua, a series of lava caves
Cueva de los Verdes lava tubes
Jardin de Cactus, the cactus garden designed by famous artist César Manrique
Go to the markets. Weekends offer markets in different areas of the island.
Visit the capital Arrecife
Walk the coastal walk between Puerto Calero and Puerto del Carmen
La Palma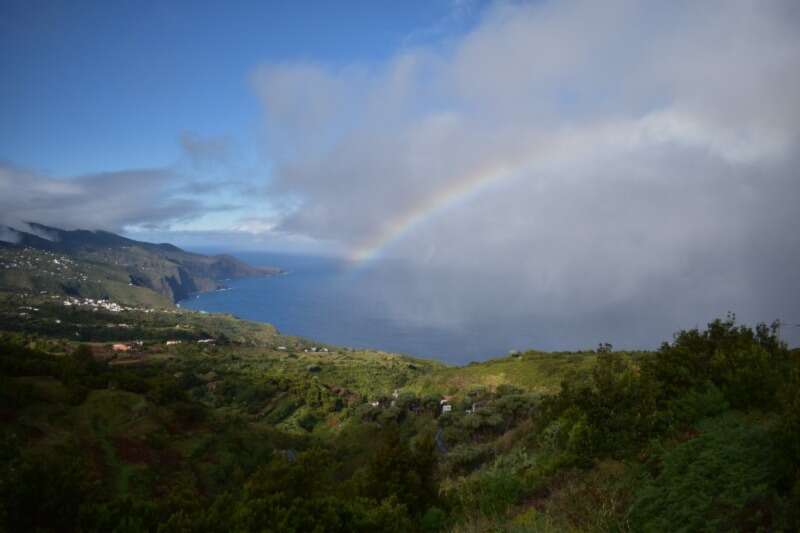 La Palma is the most north-westerly island of the Canary Islands, Spain, and it is known for how lush it is. it is, in fact, named "isla bonita", beautiful island, and is the greenest of the Canary Islands. It is dotted with volcanoes. Caldera de Taburiente National Park boasts waterfalls, pine forests, and a 5 mile wide crater, the Caldera de Taburiente.
Santa Cruz de la Palma, its capital, is a small town full or narrow streets made of cobblestones. Like the other Canary Islands, la Palma can be visited and is pleasant year round. It does rain between October and March, not so much to ruin a full vacation day, but enough to keep the island lush and beautiful. And remember, rain brings rainbows! It has an airport, which makes getting to the isla bonita very easy and convenient.
Things to do in La Palma
Visit the capital city of Santa Cruz de La Palma
Roque de Los Muchachos Route, highest point and best view point of the island
Caldera De Taburiente National Park and La Cumbrecita view point
Palomas lava tube
Tour of the latest eruption, which occurred in 2021
Fuencaliente de La Palma and Fuencaliente salt fields
Hike to Lomo de las Chozas
Hike Cubo de la Galga
Hike through Bosque de los Tilos
Proís de Candelaria
San Antonio volcano and San Antonio Volcano Interpretation Center
Go whale watching from Tazacorte
Playa de Nogales, a black sand volcanic beach
Go to Charco Azul, a natural pool
Cíes Islands
The Cíes Islands, an archipelago off the coast of Pontevedra in Galicia, are a nature reserve, and a hidden gem in Spain. There are three islands: Monteagudo, Do Faro, and San Martiño. The first two islands are connected by a breakwater and a beach, ​​Playa de Rodas. Mountainous landscapes, numerous caves, but also woods and nine white sand beaches await the eager visitor.
A good time to visit is anywhere between April and September. You can camp on the islands, but for that it's better to wait until the weather is nice and warm in July, August, and September. The Cíes Islands can be reached by boat from Vigo, Baiona, and Cangas. Note that you need to have authorization to enter this nature reserve and to camp there. While there's a visitor center and a supermarket, there are no garbage cans and visitors are expected to carry out their trash. This is a destination in Spain off the beaten path.
Things to do in the Cíes Islands
Playa de Rodas, declared the 'best beach in the world' by the British Guardian
Ruta de O Alto do Príncipe, 2 mile out and back trail with spectacular views
Hike Faro Mountain route
Hike Agudo Mountain route
Hike A Porta Lighthouse route
Go camping (in designated campgrounds only, no wild camping)
Water sports such as swimming, snorkeling, or kayaking
Menorca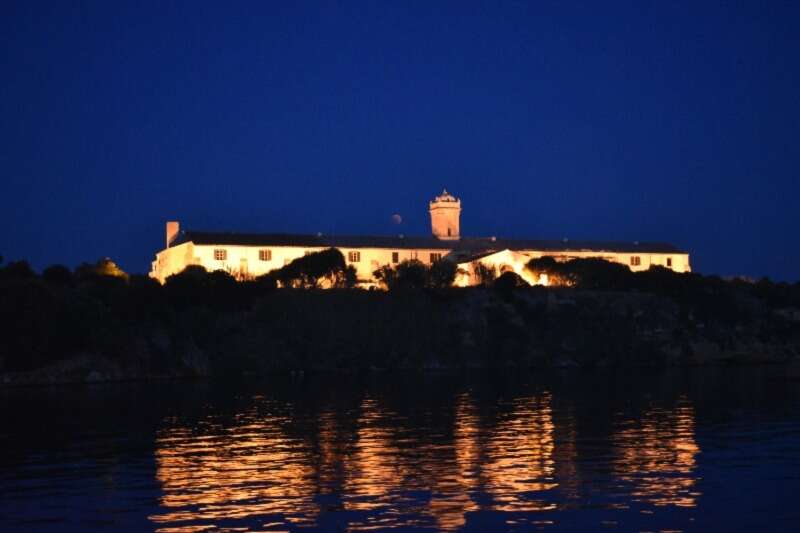 When you think of the Balearic Islands the names that come to mind are most likely Mallorca and Ibiza. But did you know the Balearics actually consist of 151 islands, 5 of which are inhabited? And while some of them get all the fame, Menorca is often left out. Yet it is stunningly beautiful, and has its own claim to fame: in 1993, UNESCO declared the whole island a biosphere reserve.
Unless you like really hot weather, which can be had in July and August, plan your trip to Menorca for May and June, or September and October. The island is easy to reach by ferry from ports on the mainland such as Valencia and Barcelona. But there's also an airport there, so flying is an option if you aren't into boat rides.
Things to do in Menorca
Visit the historic fishing village of Binibeca
S'Albufera des Grau Nature Reserve
Santa Maria Cathedral
Cala Galdana beach
Cala Turqueta Beach
Ciutadella Old Town
Torre d'en Galmés archaeological site
Ses Pedreres de s'Hostal, a former sandstone quarry that now houses a cubical amphitheater, gardens, and labyrinths
Monte Toro, highest mountain on Menorca
Torralba d'en Salord Talaiotic Village
Cova d'en Xoroi cave bar
Museum of Menorca
Museo Etnologico Molí de Dalt
Fort Marlborough
Splash Sur waterpark
Customs & Etiquette In Spain
Whenever you travel to a foreign country, you need to familiarize ourselves with that country's customs and etiquette. That's part of the Girls Who Travel Promise which reminds us to be respectful, kind, and self-sufficient when we travel. Those customs and etiquette may be vastly different from what you are used to from your home country, so to ensure you won't accidentally step on someone's toes, we collected the basic information you will need to be a good traveler in Spain off the beaten path and elsewhere.
Greetings
Address anyone you are unfamiliar with formally with Señor for men and Señora for women, and their surname if you know it. Firm handshakes are the way to go in professional settings or with people you aren't closely acquainted with. Once you get to know someone, there can be hugs and kisses on the cheeks. In the morning, greet people by saying buenos dias, after lunch use buenas tardes, and in the evening the appropriate greeting is buenas noches. Hola is a less formal greeting, appropriate to use all day long. A greeting is often followed by a how are you. ¿cómo estás? is the informal way to ask, while ¿cómo está? is used in formal settings.
Punctuality
Unless you are visiting Spain for business, there is not a cultural emphasis on being "on time." Being 10-30 minutes late is considered normal and not impolite. If someone you are meeting is late and apologizes, answer with no pasa nada – it's not that important.
Tipping
Tipping in Spain is optional. People sometimes leave a bit of small change on the table, but it's not expected. However, if you got outstanding service and feel like you want to leave a tip, you can do so without offending anyone.
Visiting
Spaniards prefer to socialize in public places. if they do invite you to their house, they don't expect you to bring a gift.
Meal Times
Don't try to go out to dinner at 6 pm when visiting Spain. While restaurants in major tourist towns cater to visitors and serve dinner according to the guests' schedule, you might find yourself out of luck in smaller places. It's normal to eat dinner at 9 pm, and some restaurants may not open until 8 pm or later. This is true for all meals you'll have in Spain, unless you cook them yourself.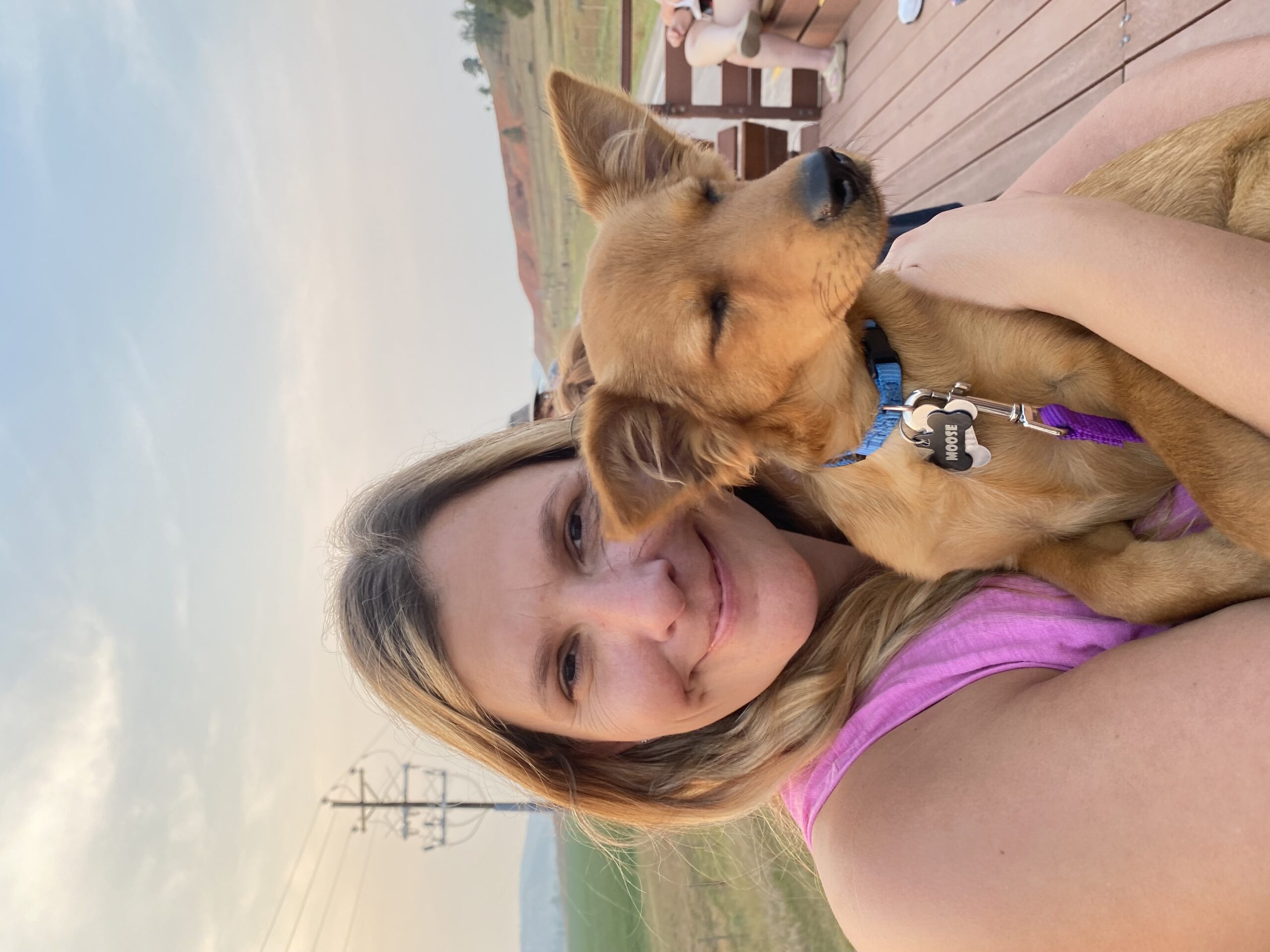 Jenny grew up in Germany. All she ever wanted out of life was to leave and have adventures. Jenny always traveled as much as the budget would allow, and when she met her husband traveling became a full-time thing. You can follow Jenny on her blog and Facebook.