When I am traveling and am asked where I am from, my answer is always followed with ohs and ahs. I usually laugh and say, "I'm not from THAT New York, I'm from the part of New York with more forests and cows than tall buildings."
10 Places To Visit In New York Other Than The Big Apple
Joking aside, I am very proud to be from New York State and share all of the great places it has to offer. Here are 10 places to visit in New York outside of New York City:
1. Niagara Falls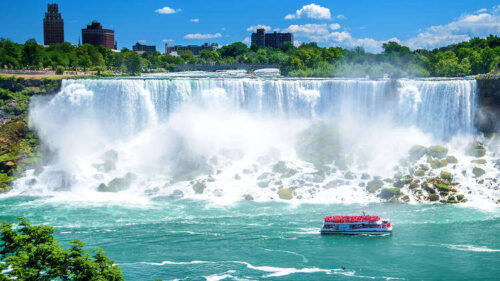 Niagara Falls is located just past Buffalo, NY in the westernmost part of New York State. While the Canadian side is more built up, the American side of the falls has a beautiful state park perfect for picnics, walks, and great photos. You are also able to take the Maid of the Mist boat tour from the American side of the falls to get an up close look! The best time to visit is May-September, when it is warm enough for the mist from the falls to be refreshing! Read here about the best Niagara Falls itinerary for a weekend!
2. Letchworth State Park
Letchworth State Park is located south of Rochester, New York. It boasts the name "Grand Canyon of the East," and it lives up to that name! You can do a number of outdoor activities here depending on the time of year, including hiking, white water rafting and hot air balloon riding. The best time to visit Letchworth is the month of October, as the colorful leaves make this park even more stunning.
3. Ellicottville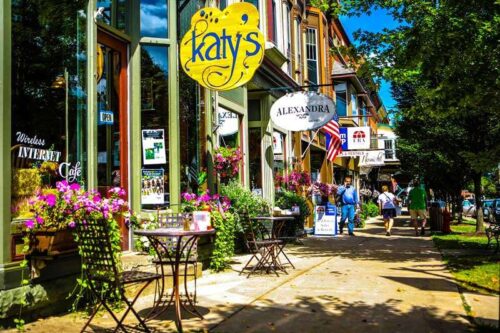 Ellicottville is a beautiful town between Rochester and Buffalo, but a little bit south. Depending on the time of year, this beautiful town has many different activities. In the winter months, here is an abundance of skiing, with many ski-in-ski-out accommodations. In November, there is a popular beer and wine festival. During other times of the year, there are many quaint shops and cafes to visit, and there is wine and beer to sample year round!
4. Old Forge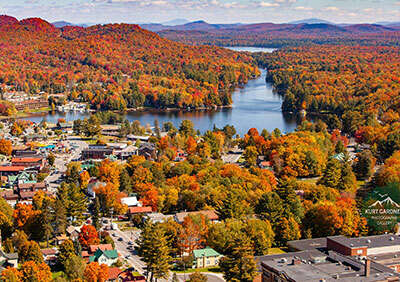 Old Forge is part of the Adirondack Park. While there are no high peaks in this area, there are a number of hikes that are part of the Fire Tower Challenge. The town itself has coffee shops, restaurants, shopping, and Water Safari, a popular water park. Old Forge is a great place to visit in summer or fall, but if you like skiing, visit McCauley Mountain during the winter months.
5. The Finger Lakes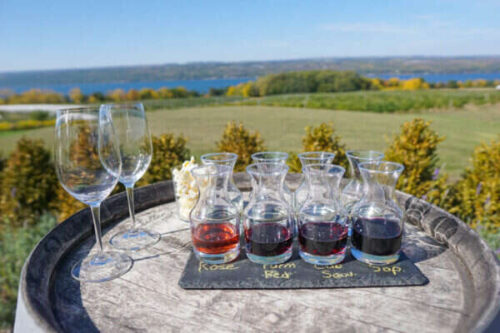 The Finger Lakes are a series of lakes that get their name because they look like… fingers! Some of them are more popular than others, but all of them are beautiful. For example, Skaneateles Lake in Skaneateles, NY is a beautiful town to walk, shop, eat, and maybe take a boat tour! Seneca Lake borders Geneva, New York, home of the Finger Lakes Welcome Center. Here you can try local food and drink with a beautiful view of the lake. There's also a great walking trail around the lake. Seneca Lake and Keuka Lake are both known for their delicious wineries! I recommend visiting the Finger Lakes between April and October.
6. The Jell-O Gallery Museum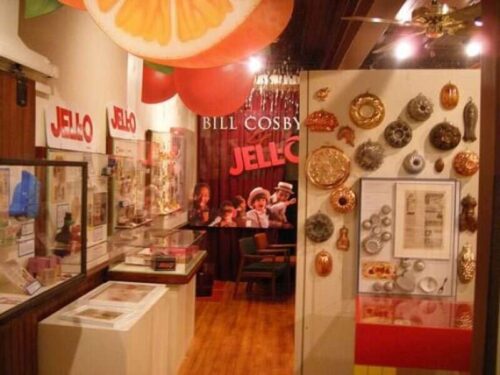 Did you know that Jell-O was created and patented in upstate New York? And even cooler, that there's a museum to commemorate it? At this museum you can learn all about the history of Jell-O with interactive displays and lots of information for kids and grown ups alike! You can also take a stop at the gift shop for Jell-O flavors that are not so common to find in the supermarket. If you use the app Roadside you can also locate some nearby quirky roadside attractions!
7. Strong National Museum of Play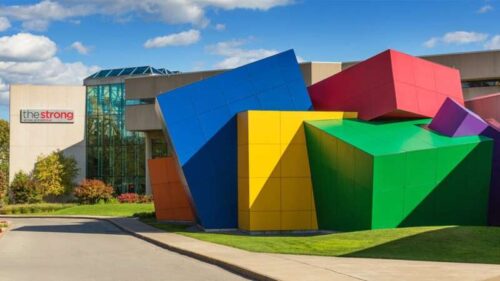 The Strong National Museum of Play is located in the heart of Rochester, New York. You can start your adventure with a breakfast pit stop at one of the many local cafes (Java's or Spot are highly recommended) before spending a day immersed in a museum all about play! It includes an interactive Sesame Street exhibit, Wegmans pretend grocery store, history of games display and so much more. They also host monthly Happiest Hour events for those 21 and up, where the adults have an exclusive time to let their inner child out!
8. Lake Ontario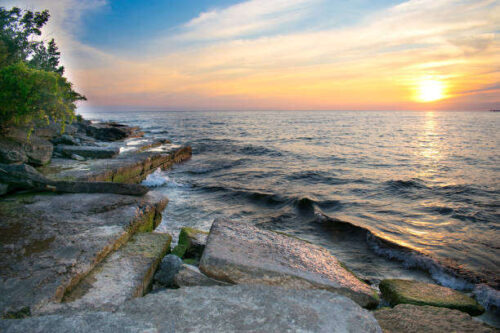 Lake Ontario is one of the five Great Lakes. There are several cities and towns to enjoy this lake. Some personal favorites are Sackets Harbor and Henderson Harbor, but it can also be enjoyed from Rochester, Buffalo, and Oswego, among others. Perfect for swimming, kayaking, stand up paddle boarding, boating, or renting a cabin and enjoying the sunset with a fire and marshmallows.
9. Rosamond Gifford Zoo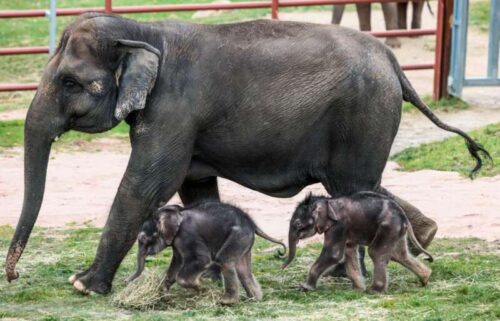 Rosamond Gifford Zoo is a small AZA accredited zoo in Syracuse, New York. Along with their well-known Asian elephant conservation program, you can also see animals such as tigers, penguins, sloths, birds of prey (many local rescues), and so much more! The zoo consists of one complete inside trail as well as the outside trail, so it is a wonderful place to go, rain or shine.
10. Highmark Stadium (Buffalo Bills home field)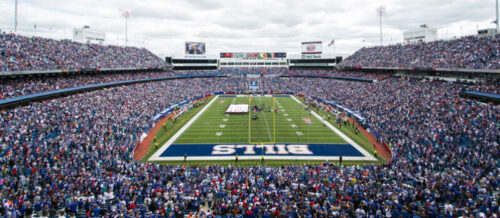 New York State is home of the Buffalo Bills NFL team, whose games take place at Highmark Stadium. In addition to watching a game, you can also take a tour of the stadium and learn about the team. Just keep an eye out for the Bills fans… they are a hardcore bunch!
Although I can't deny that I love the bright lights of the Big Apple, New York State has so much more than that. I am so proud of my state and all it has to offer. Don't wait… make your next trip a trip across the nooks and crannies of New York!
Alexis is a Special Education and English Language teacher from Upstate New York. She is currently living and teaching in Valencia, Spain. In her free time, Alexis loves to read, hike, dance, swap postcards and explore new places both near and far. She also loves anything to do with sloths!