The struggle to find the perfect carry-on and travel backpack is real. I've tried several different options over the years, and nothing has been great. If I carry a purse there's simply not enough room for all my necessities. A backpack turns my carefully packed carry-on into a jumbled mess in no time. I've been looking for a pack that keeps everything in perfect order, is functional AND stylish. When I got the chance to receive the Prima System from Boundary Supply in exchange for a review, I was more than happy to give it a go. So today I'm sharing everything about this perfect travel backpack from boundary Supply.
The Prima System by Boundary Supply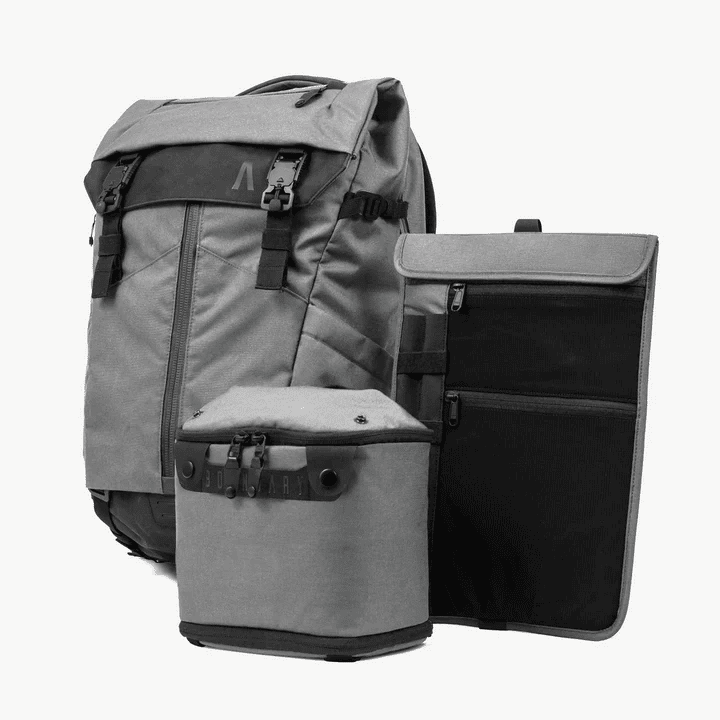 What's so special about it?
This is no ordinary backpack. Boundary Supply hits it out of the park with the Prima System. It's called a system because it has adaptable storage and modular components. Included are a camera case and laptop sleeve, which can be removed if desired. But let's start at the beginning!
Plenty of pockets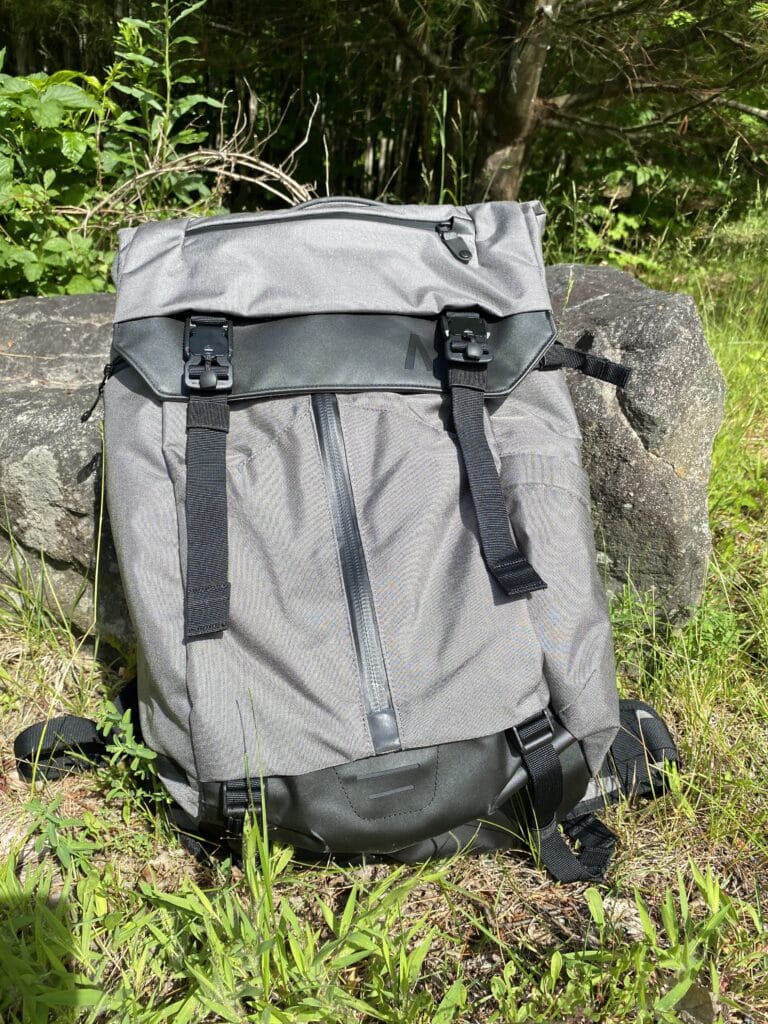 Oftentimes your everyday travel backpack has one large compartment. If you are lucky there'll be one or two extra pockets. That is simply not enough to avoid a jumbled mess of items. The Prima System has plenty of pockets. On top you will find a quick access pocket. It is lined, which makes it the perfect place to stow breakable items, such as sunglasses or a cellphone. That pocket includes magnetic keychain docks on the inside, a neat way to keep your keys, ski pass, or hotel key safe.
The side pocket, seen in the picture above, expands and can hold up to a 32 oz. water bottle. This is very handy for your day hike or city trip, or simply while traveling. When you use the Prima System by Boundary Supply as a carry-on, remember to bring an empty water bottle. Refill it after you passed through security and avoid all that plastic waste! Behind the side pocket is yet another pocket. It's small and hidden, perfect for those small, loose items.
Travel perfectly organized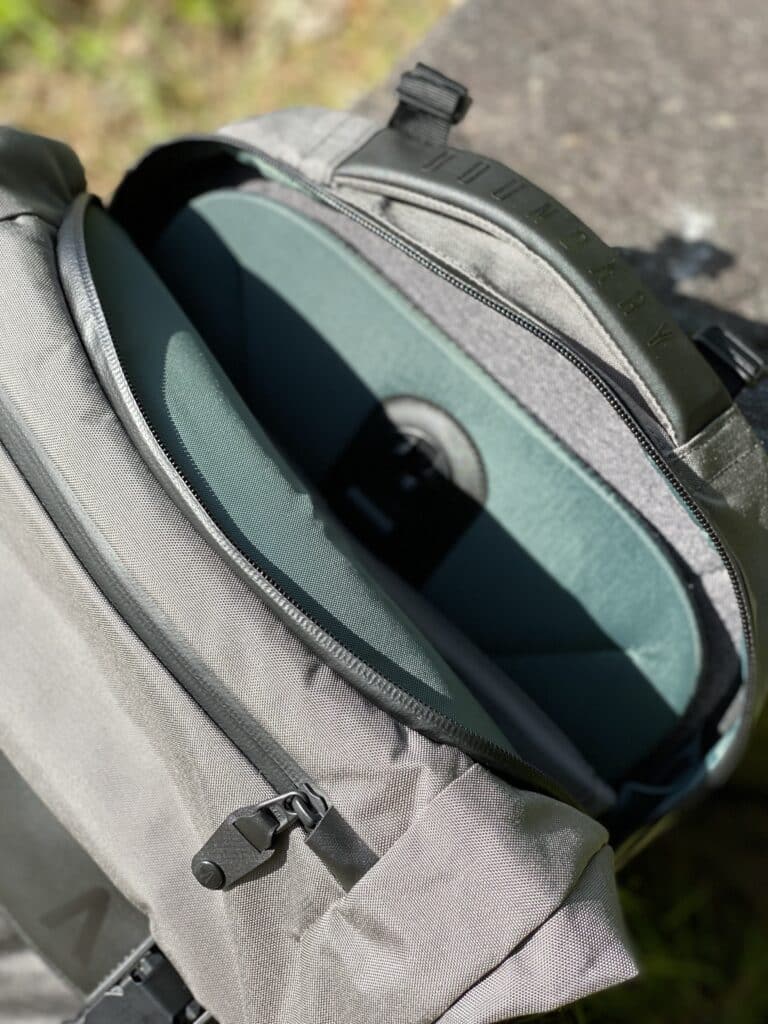 Boundary Supply designed the Prima System with 2 inside compartments. Access the laptop/electronics compartment through the zipper on top. The main laptop sleeve is padded, and it fits laptops up to 17″. In this compartment you will also find the removable sleeve. You can use it to bring a second laptop, but it could also fit an iPad or other tablet, or a Kindle. Aside from electronics, it's a great place to store any documents you might be traveling with, such as your itinerary, or booking confirmations. Those could also be stored inside the removable sleeve, which magnetically docks inside the pack.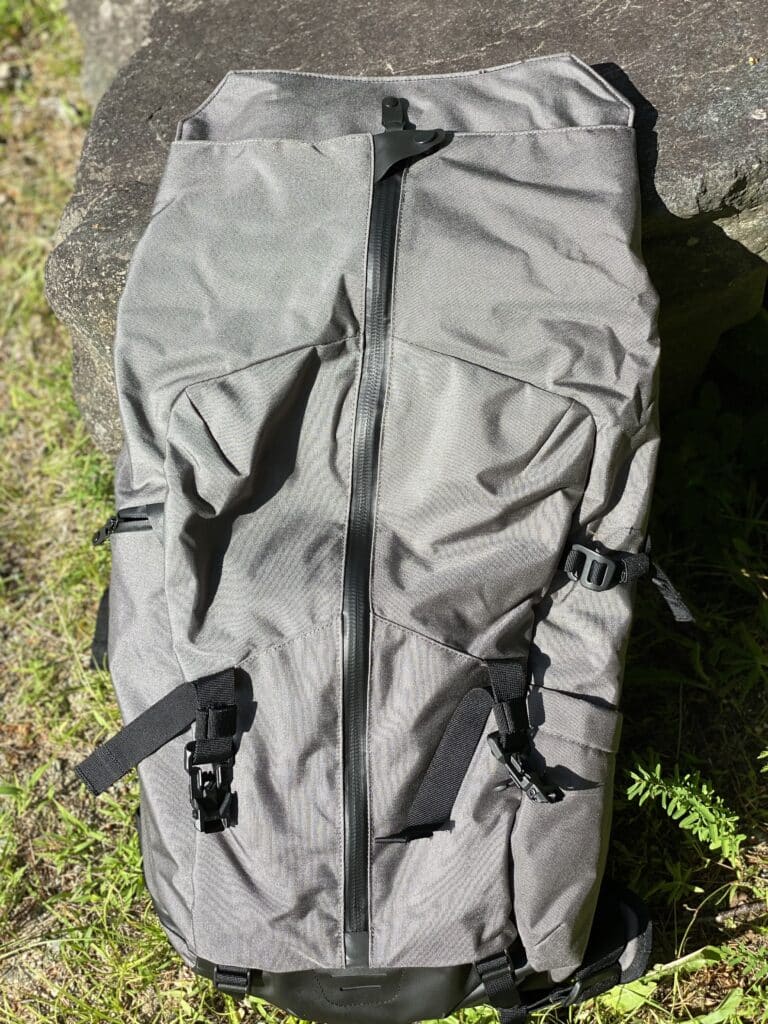 The main compartment is especially well thought out. Magnetic auto-locking buckles can be opened and closed effortlessly. The full length zipper makes access very easy. How often have you tried to locate something in your pack, arm sunk in all the way to your shoulder, blindly digging for the item? With the Prima System, you have no such worries.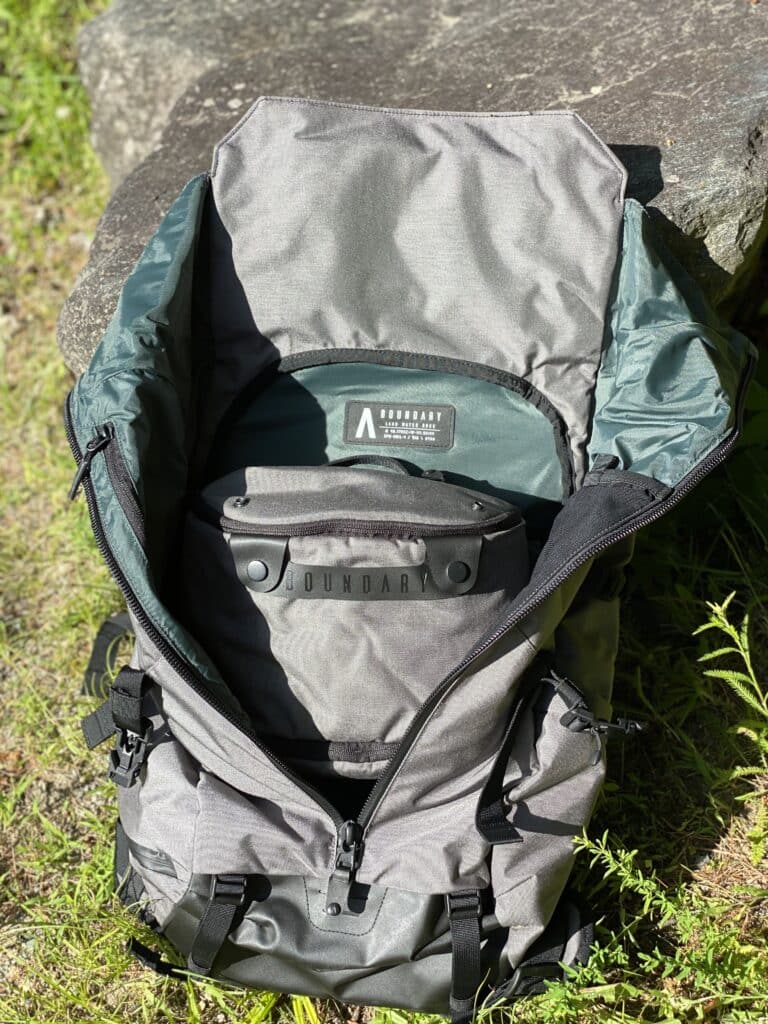 Once unzipped, the main compartment reveals a camera case. With a size of 7.5H x 9.5W x 4.75D", the Verge camera case is big enough to bring along your SLR. It can be docked for extra safety. Inside the main compartment you'll find the hidden RFID safehouse pocket. It is a safe space for a passport and your wallet, not just due to its location inside the backpack, but thanks to the RFID. If you do not want to fully unzip the Prima System by Boundary Supply, you can access the main compartment through a smaller side zipper.
Ideal not just for a carry-on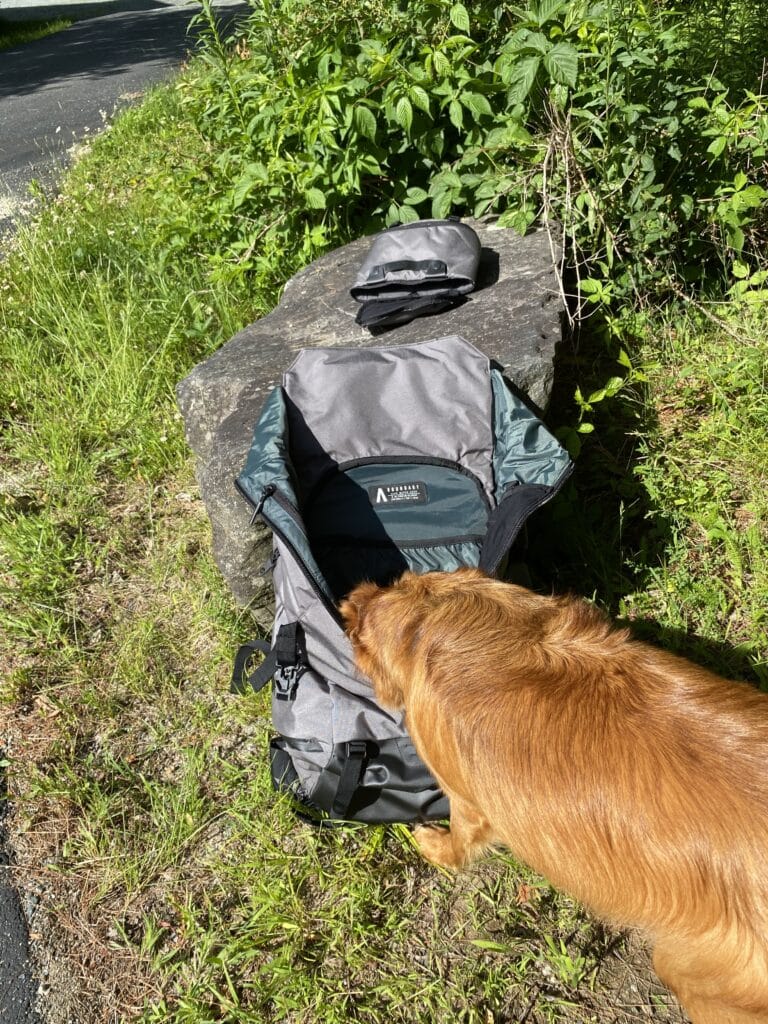 The Prima System is sturdy and waterproof. It'll serve you well in any terrain and weather. The LFT foam harness is not just comfy for all day wear, but it also keeps you cool. Even if you load your pack up with weight, the harness will help keep it distributed evenly and help you avoid shoulder-, neck- and backpain. Lash straps allow you to attach additional items to the outside of your Prima System by Boundary Supply, such as a rain jacket, or an extra layer for warmth. A padded top and side handle allow for easy carrying.
Summary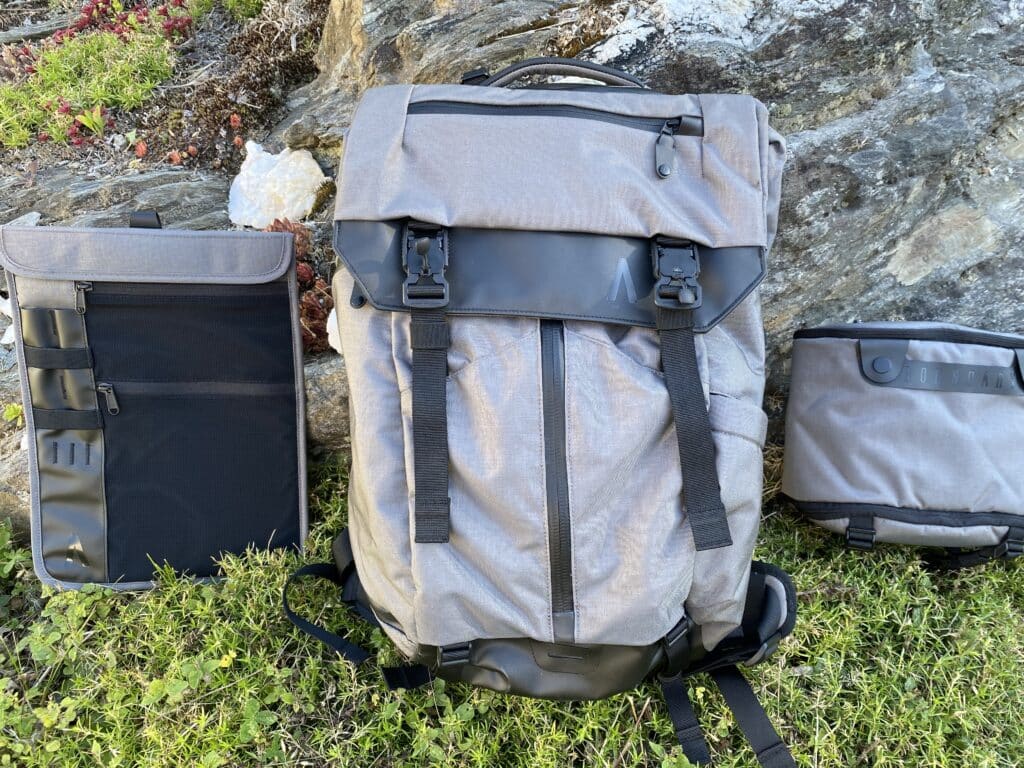 Travel once with the Prima System by Boundary Supply, and you'll never want to travel with anything else. Sturdy, stylish, and multi-functional, the Prima System is truly the perfect travel backpack.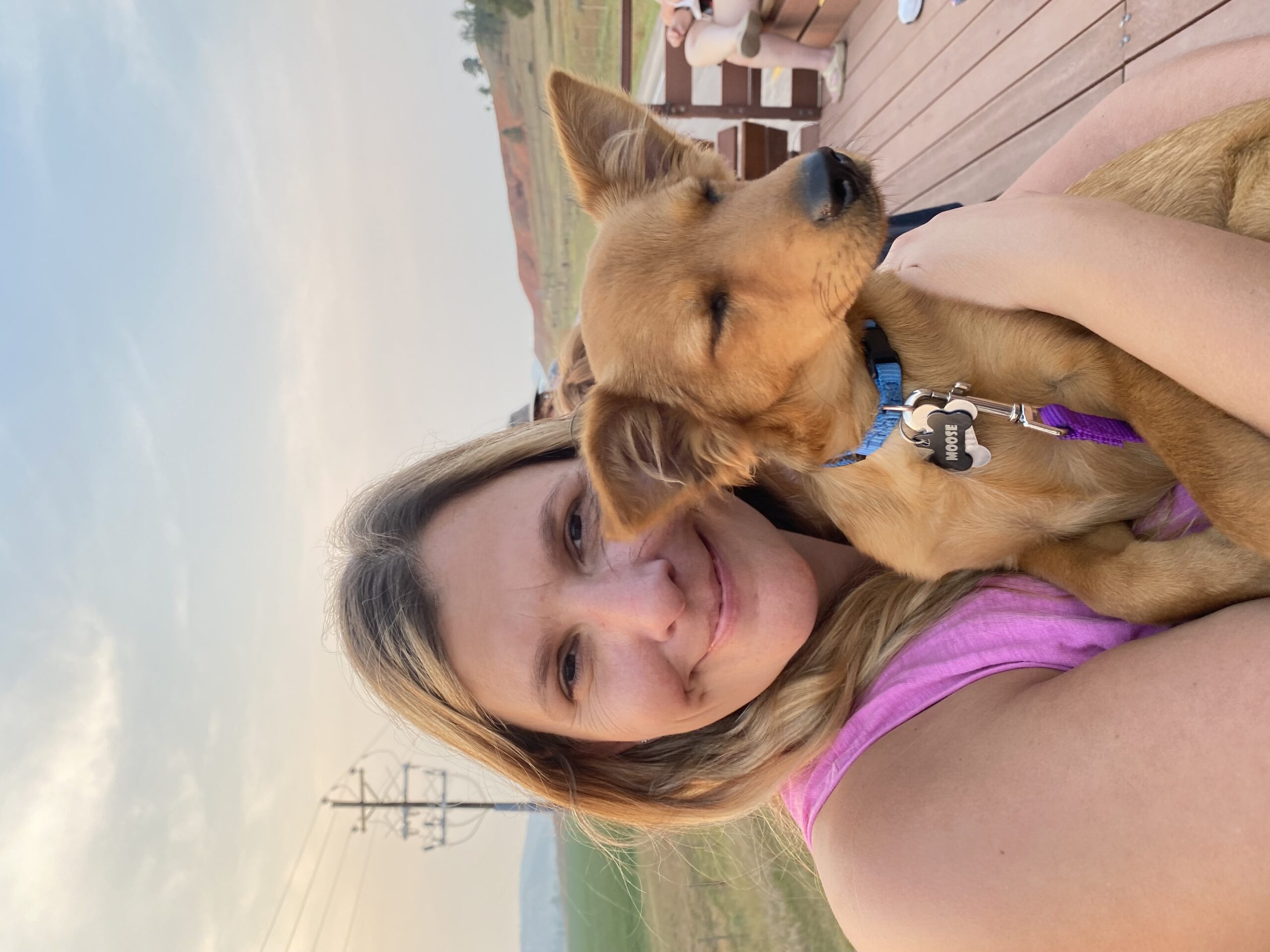 Jenny grew up in Germany. All she ever wanted out of life was to leave and have adventures. Jenny always traveled as much as the budget would allow, and when she met her husband traveling became a full-time thing. You can follow Jenny on her blog and Facebook.