You've probably heard of it but do you actually know? What is wine tourism?
Well, wine tourism is absolutely as awesome as it sounds. It's a branch of food tourism, which is – yep – especially focused on wine. But what that looks like is up to you. It can be a visit to one or multiple vineyards or wineries, a trip to a wine show, wine festivals, vineyard walks, active participation in the grape harvest, or even a cooking class. Wine tourism is an important part of the wine and tourism industries. Naturally, it's wine, so it's very popular all over the world, and a lot of people travel specifically to discover different kinds of wines and learn more about the wine culture in different regions. If you're interested in dipping your toe into wine tourism, we've got you covered. We'll look at what wine tourism is about, its benefits, and give you recommendations for wine tours in one of the most popular wine regions worldwide – California!
This post contains affiliate links. This means we make a small commission at no cost to you if you click through and make a purchase. All prices listed are accurate at time of publication. 
What is wine tourism?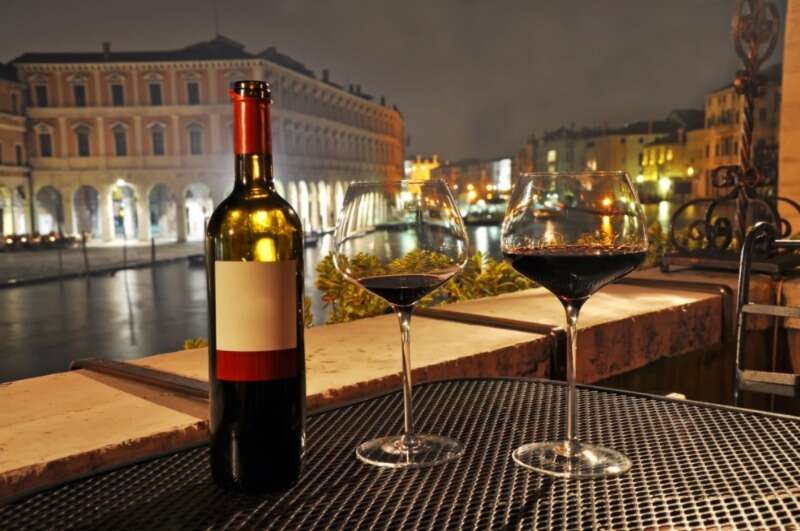 Wine tourism, also called enotourism, oenotourism, or vinitourism, is a great way to spend a vacation. In many places around the world, especially in lesser known tourist destinations, it is a vital part of the local economy, where it adds to the flow of tourism and generates income for small businesses in local communities.
The origins of wine tourism go back to the early 20th century, when the first wine routes were established in Germany. As wine tourism became more popular, many countries and regions around the world started establishing their own wine routes and heavily promoting their wine producing regions. California's Napa and Sonoma Valleys are extremely popular wine country, but there are other wine routes worth visiting:  Cape Winelands in South Africa, Hunter Valley in Australia, Santorini in Greece, Route des Vins in Alsace, France, Alentejo in Portugal, Okanagan in Canada, Maipo in Chile, Rioja in Spain, and Vayots Dzor in Armenia, to name just a few.
There are different ways to experience wine tourism. Wine lovers might choose a travel destination, like Virgina's wine country, solely because it is a great wine region. Then there are those who prefer to combine their wine country tour with an exquisite gastronomic experience. And then there's the casual connoisseur, who loves to do a wine tasting if they happen to be in wine country, like seeking out the best wine bars to go to when visiting Venice, Italy. There's no right or wrong way to enjoy wine tourism!
Benefits Of Wine Tourism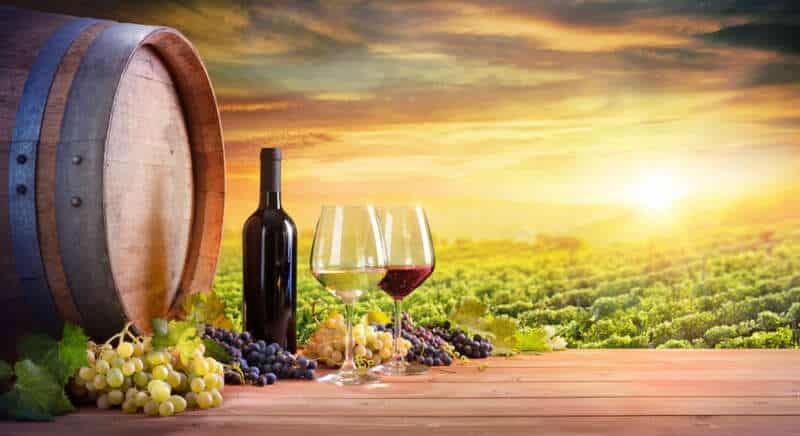 Need a few more reasons why wine tourism is right for you? We got you:
It's the ultimate shop local! Tasting rooms help wineries and vineyards generate additional income.
You get to enjoy the benefits of wine (in moderation) – woo hoo! Red wine in particular is known to lower bad cholesterol, contribute to a healthy heart, reduce cancer risks, and regulate blood sugar.
As a wine tourist you get to discover off the beaten path destinations.
It offers you an authentic cultural experience.
Wine lovers accumulate additional knowledge about wine and get to stock their wine cellars with a new selection of vinos.
It promotes tourism in rural regions and thus supports local communities.
Best Wine Tours in California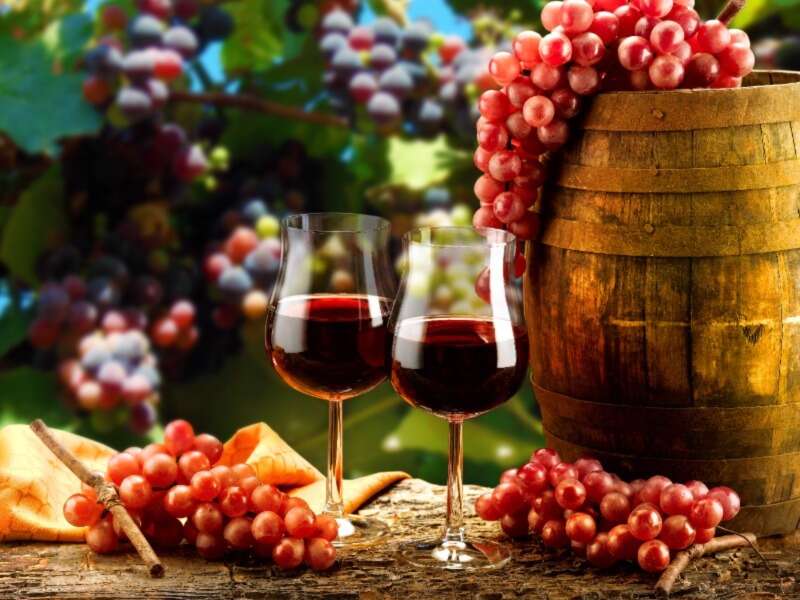 Not sure where to get started? Don't worry, we're here to help. Whether you're a wine lover, a wine & food enthusiast, or the casual connoisseur the world-famous Napa Valley and Sonoma Valley in California is the PERFECT place to begin your wine tourism journey. We've rounded up 10 amazing spots that you won't want to miss!
1. Taste Napa Valley: California Wine Journey
Wine geeks get a fully immersive experience on the California wine journey in Napa Valley. Once a plum tree paradise, today Napa Valley is known for its hundreds of scenic hillside vineyards – the ideal place for wine tours. This particular tour starts Napa Valley's northern end, in Calistoga. A small group gets to visit Tank Garage Winery and the LOLA House tasting room, dine on exquisite California cuisine, and stroll through the streets of Calistoga. Day two offers a behind-the-scenes tour of Mumm Napa, where wine lovers can witness their traditional ways of wine making, and later enjoy a tour of the winery, including, of course, a wine tasting on the prestigious Oak Terrace, with scenic views of Napa valley's rolling hills. In the afternoon, a scenic e-bike ride on the Silverado Trail will round out the day. The following day holds sips and samples at Oxbow Public Market, along with a gourmet lunch, and finally a stop at a hidden vineyard, with its wine cellars stocked full of exquisite spirits grown on volcanic ashes.
Luxury tours including flights & hotels start at $3,115.00 USD.
2. Cave Tour & tasting at Pine Ridge Vineyards
In the heart of Napa Valley, Pine Ridge Vineyards, famous for their Cabernet Sauvignon, offers a unique experience: a cave tour and tasting. This 1.5 hour experience starts with a tour of their cave system, inspired by similar systems in Europe, followed by a wine tasting of their highly limited estate Cabernet Sauvignons. This tour requires a reservation and costs $95 USD per person. Wine tourists can also opt to partake in a guided estate tasting in the tasting room, led by an educated host who introduces current releases and limited production wines. The 60 minute experience can be had for $ 55 USD per person.
3. Napa Valley Wineries Tour Including Picnic Lunch
For those seeking a 6 hour tour on Napa Valley's famous wine routes, the Napa Valley wineries tour including picnic lunch is a good option. Wine lovers get to enjoy three incredible wineries:  Hagafen Cellars, Madonna Estate Winery, and Domaine Chandon. Pick up at from a hotel in downtown Napa is included, and what could be better than being able to enjoy the scenery and the wine while not having to worry about driving?
Prices start at $ 124.99 USD per person.
4. Charles Krug – the oldest winery in Napa Valley
The Charles Krug winery in St. Helena is iconic. This is where the wine production of Napa Valley originated. It's not just the oldest winery in the region, but it also boasts the longest-running tasting room in all of California, which has been in business since 1882. Visitors can make a reservation for an estate tasting or a cabernet connoisseur tasting, both starting at $ 50 USD, and sample the limited release sauvignon blanc, or the prized range of opulent one-vineyard cabernets. Morning or afternoon tours of the grounds and tasting at the Redwood wine cellar are also available, starting at $ 90 USD per person.
5. Giant Redwoods Tour Including a 4-Course Winery Lunch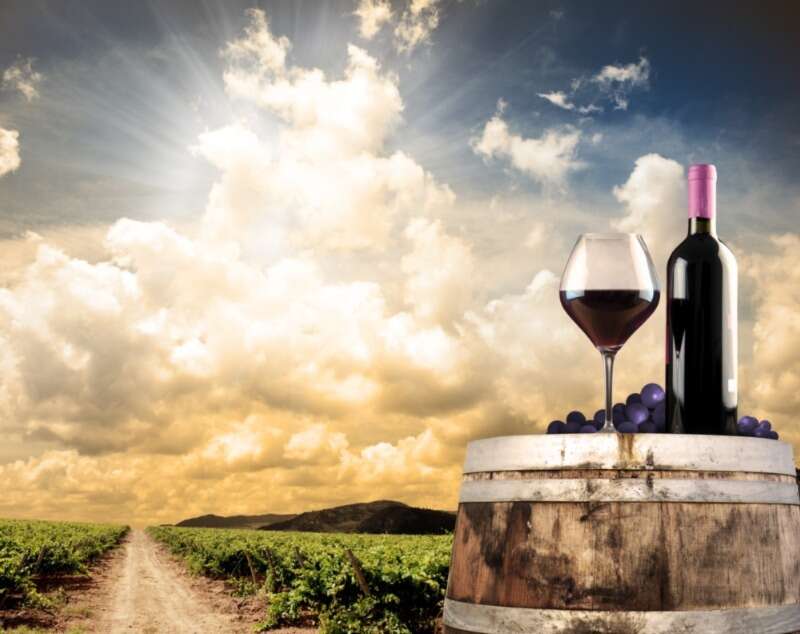 The Giants Redwoods tour combines the best Sonoma wine country has to offer – nature and flavor! The day starts out wit ha trip to Muir Woods to see the ancient Giant Redwoods. That is followed by a tour of the acclaimed Kendall-Jackson winery and its culinary gardens. For lunch, wine lovers can expect a four course gourmet meal with pairings of excellent local wines. A day well spent for the wine tourist wanting to see other attractions along the way!
6. Stonestreet Estate Winery & Tasting Room
Sonoma county doesn't just have one wine region, but 18. How is one to choose where to go? The Stonestreet Estate should be a first choice. Here, at one of the most expansive mountain vineyards in the world, Cabernet Sauvignon, Chardonnay, and Sauvignon Blanc are grown at an elevation between 400 and 2400 feet. This diverse landscape contains more soil types than the entire country of France, producing unique local wines that can not be missed on wine tours.
Visitors can pick between these experiences: single vineyard tasting ( $ 75 per person), library tasting ( $ 100 per person), or the Christopher's library vertical tasting ( $ 125 per person). Those who want to know all about growing grapes at high altitude should book the Stonestreet Mountain Excursion.
7. Buena Vista Winery
The historic Buena Vista Winery offers one of the most unique experiences on the Napa and Sonoma Valleys wine routes. Their wine museum tour and wine tasting are family-friendly and offer a 20 minute visual show that is worth seeing. Visitors learn about 19th and 20th century viticulture tools, the way wine was made utilizing these tools, and about the 'Count of Buena Vista', founder of the Buena Vista Winery and known as the Father of California Viticulture.
Of course wine lovers can also enjoy the best that Buena Vista Winery's wine cellars have to offer in a current release bar tasting ( $ 25 per person), a current release seated tasting ( $ 35 per person), or a grand reserve tasting ( $ 100 per person). The barrel tasting and winery tour ( $ 50 per person) are the highlight of the available experiences.
8. Temecula's Best Wine Tasting Tour
While the Napa and Sonoma Valleys offer the best known wine routes in California, they don't have a monopoly in wine country. Located between San Diego and Los Angeles, Temecula Valley is ideal for a wine country tour. Every wine tourist will be delighted by Temecula's best wine tasting tour. The tour includes Masia de la Vinya Winery, Oak Mountain Winery, and Somerset Vineyard and Winery, scenic views, live music, a production tour, and a wine tasting of brand-new wines that have yet to be bottled.
9. Santa Barbara Wine Country by Bike
Santa Barbara is a fantastic place to vacation, but wine lovers can expect that little extra. It's a diverse region, known for its Chardonnay, Pinot Noir, Syrah, and Sauvignon Blanc. A wine country half day bike tour from Solvang pairs sightseeing with a little exercise, and, of course, a stop at a winery to sample local wines, olive oils, and chocolate.
10. Ancient Peaks Winery Adventure
The last thing a wine tourist might expect from a winery tour is adventure, but Ancient Peaks Winery in Santa Margarita's wine country offers just that. Wildlife tours, ziplining, guided horseback rides are all on the program, making it one of the most family friendly adventures on California's wine routes. And, oh, yes. There's the wine, available in their beautiful tasting room. Vineyard tours are also available.
We hope you have enjoyed our explanation of the question: what is wine tourism. There's much to explore, and we can see why it's becoming ever more popular!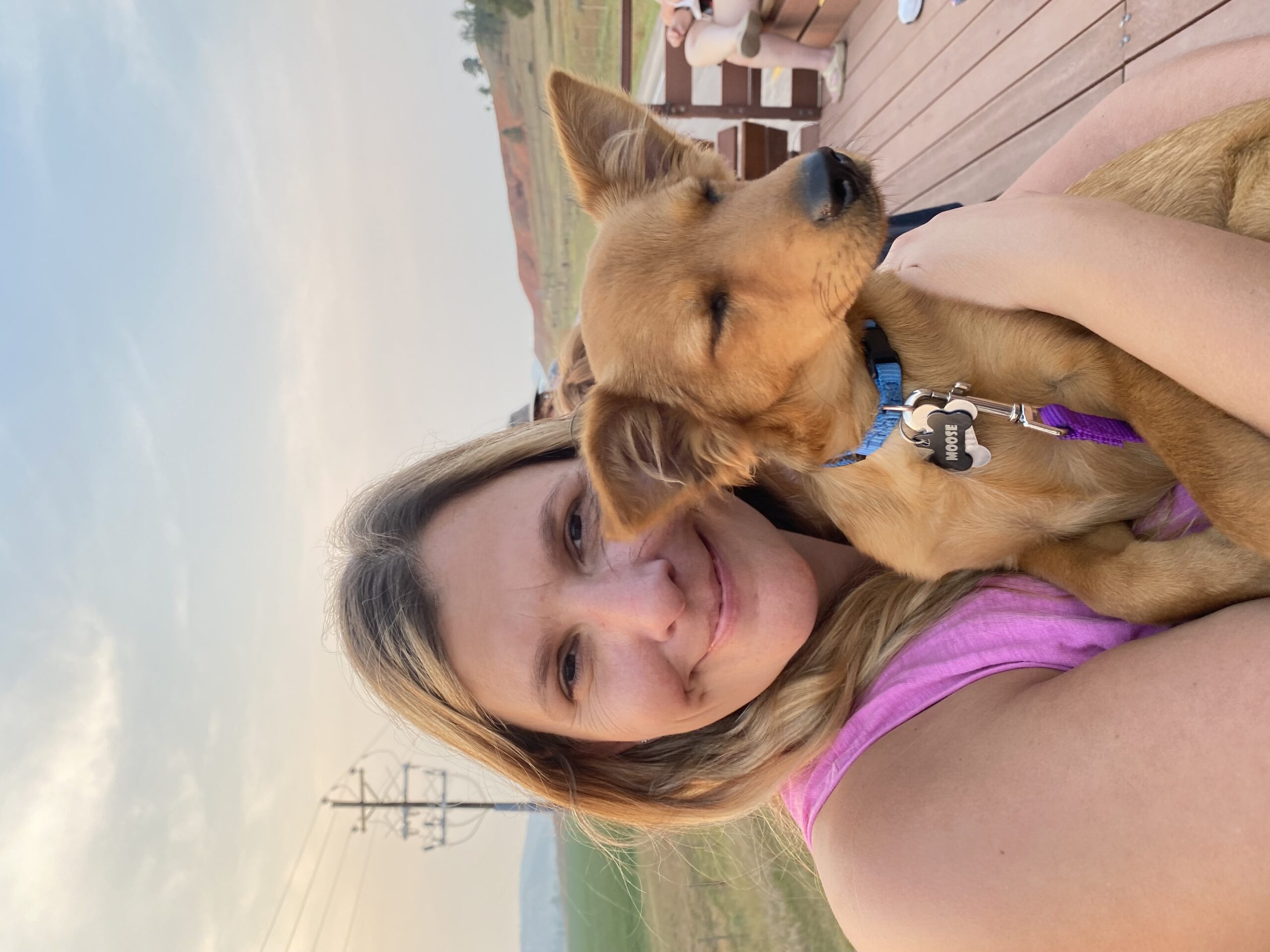 Jenny grew up in Germany. All she ever wanted out of life was to leave and have adventures. Jenny always traveled as much as the budget would allow, and when she met her husband traveling became a full-time thing. You can follow Jenny on her blog and Facebook.