Why not combine travel and Christmas? Here are my picks of the 10 Christmas travel movies that will make you feel like you stepped out of your front door to explore a new place. If you have any other tips for a travel inspired holiday film, feel free to include them in the comment section.
This post contains affiliate links. This means we make a small commission at no cost to you if you click through and make a purchase.
10 CHRISTMAS TRAVEL MOVIES


Santa Camp (2022)
Nobody is born to be a Santa! Wait what? There is more than one Santa? Sorry to ruin it for you, but… You'll love this documentary about the New England Santa Society (yes, that's a thing!), their efforts to train Santas and bring more diversity to this world. Three Santas in training meet at Santa camp: one is black, one is trans, and one has Spina Bifida. Together they face the challenges laid out before them.
Where to watch: Amazon
Violent Night (2022)
For those looking for a completely different take on a holiday film, Violent Night, fresh out in 2022, is a good choice (but don't say I didn't warn you of the nightmares!). Santa Claus is in for a serious fight. Mercenaries have taken a wealthy family hostage, and he needs to help them. Jason Lightstone, Linda, his estranged wife, and Trudy, their 7-year-old daughter are at his mother's house to celebrate Christmas, where a drunken Santa comes over to deliver gifts. When the catering staff reveals their true business, Santa becomes the family's only hope. This is definitely not a classic take on a holiday film. It's rated R for good reason, so don't watch it when planning to have a cozy night in and get in the holiday spirit!
Where to watch: Amazon
The Holiday (2006)
Two women face simultaneous romantic disappointments, which leads to them swapping houses over the holidays. One is spending this time of year in a cute cottage in the UK, and the other in a fancy villa in L.A. While they are experience these different lifestyles they are finding new men to swoon over. After watching this movie, I wanted to do a house swap and hopefully have the same romantic story as these two women.
Where to watch: Amazon or iTunes
The Polar Express (2004)
Have you always dreamed about traveling to the North Pole? This classic tale of a Christmas Eve trip is about a young boy who embarks on the Polar Express. There he learns about bravery, friendship and the spirit of Christmas. Just a side note, don't ruin this magical adventure for yourself by watching the behind the scenes of this motion-captured animated film. You can never unseen the image of Tom Hanks in a bodysuit to create this movie.
Where to watch: Amazon or iTunes
Four Christmases (2008)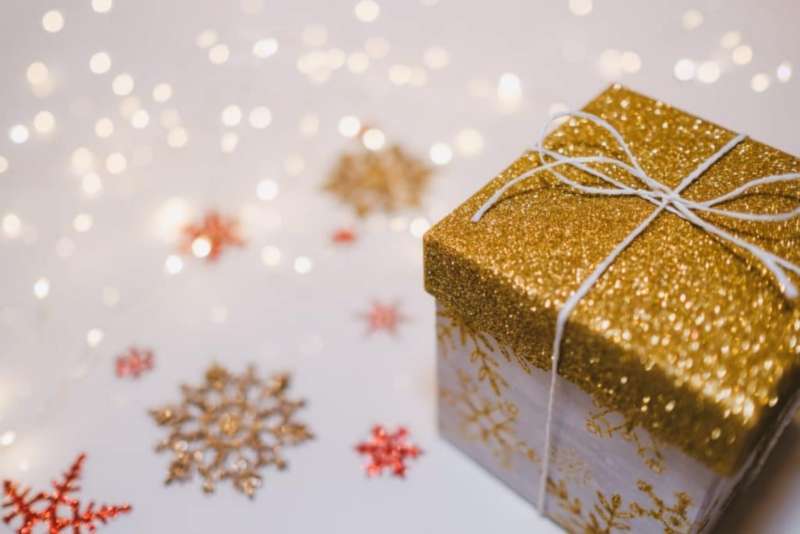 Another one of these fabulous travel themed Christmas movies! Reese Witherspoon and Vince Vaughn play a couple who try to avoid the usual hectic Christmas, where they have to do a grand tour of all four of their divorced parents' homes, by hopping on a plane. But then a fog rolls in, so thick there's no chance of ever getting up in the air. It may not be traveling as we all would love to do during the holidays. But this sort of travel is probably very recognisable for many of us, even with just two sets of parents (in-laws) to visit. This super cute holiday film is best watched back to back with Love Actually (2003), another romantic Christmas comedy. Don't drink too much mulled wine while watching, because you need to keep the story straight. The stories, that is. Because there are nine of them, and they are intertwined, hilarious, and worth paying attention to!
Where to watch: Amazon or iTunes
meet me in st louis (1944)
Get transported to St. Louis in the early 20th century – 1903, to be exact. In this classic Christmas musical, it is the year before the big St. Louis Fair. The well to do Smith family has 4 beautiful daughters. When the oldest one falls in love and the family learns of an imminent move, their world is turned upside down.
Where to watch: Amazon
The Last Holiday (2006)
What would you do if you found out that you had a terminal illness and this could be your last holiday ever? Georgia (played by the one and only Queen Latifah), an assistant in a department store, has lived a quiet and cautious life. When she finds out that she has a rare brain condition that will give her no more than a few more weeks to live, she throws caution to the wind and buys that plane ticket (exactly what we would have done, isn't it!). Jetting off to Europe for a luxury vacation, things take a turn she had not expected. Will this truly be her last holiday?
Where to watch: Amazon
miracle on 34th street (1947)
This classic holiday film and its 1994 remake are must watch this season! In New York City, the Christmas season is in full swing when a nice gentleman named Kris Kringle is hired to be the Santa Claus at Macy's when the original Santa shows up intoxicated. He brightens everyone's spirits, except for one person's: his boss, who is raising her daughter to not believe in Santa. When things escalate and Kris is put on trial, things come down to that age old question: do you believe in Santa Claus?
This 1947 classic is without a doubt one of the best Christmas movies of all time, but its 1994 remake is nothing to sneeze at, either! Susan doesn't believe in Santa Claus. Her mom told her a long long time ago that Santa doesn't exist. But one day, Susan meets a Santa at a department store who gives her a very special gift: something to believe in! Is he the real thing? Could Santa Claus be coming to town? You'll have to watch to find out!
Where to watch: Amazon or iTunes
rudolph the red nosed reindeer (1964)
Who doesn't hum along to the tunes of Rudolph the red nosed reindeer every holiday season? The most famous of all reindeers even got his own movie (as he should, of course)! This holiday film was originally released in 1964, but has seen a few remakes over the years, as the film technology has evolved. If you know the song, you know the story: young Rudolph grows up at the north pole, with great expectations layered on him at a young age. He's expected to follow in his father's footsteps, who is one of Santa's reindeers. Quite the burden for poor Rudolph! But there's one thing that makes him stick out: his shiny red nose. What will happen? Will Rudolph give in to those who bully him for his red nose, or will he believe in himself and learn how to fly and lead Santa's sleigh? Root for Rudolph this holiday season!
Where to watch: Amazon
dr. seuss – how the grinch stole christmas (2000)
There's nothing more Christmas-y that this classic holiday film for kids and adults alike. The Grinch is a real grouch, and he hates Christmas. While he watches the citizens of Whoville merrily prepare for the big celebration, baking cookies, hanging decorations, and putting up trees, he decides to ruin Christmas for everyone! He comes down from his home atop a mountain to wreak havoc, dressing his dog up as a reindeer. He steals presents, collects candy canes, and snatches all the trees. But he did not expect to meet resistance in the form of one little girl who questions his mean actions…
Where to watch: Amazon
Martine is from the Netherlands. Six months of the year she travels with her husband who works on a cruise ship. When she isn't exploring new places she loves to read, write postcards, and crochet. You can follow her on Instagram as @martinemuis, on her blog, or watch her video's on youtube.