When you're on the go, it can be easy to adopt that weary traveler couture. You earned that look, so don't hate on it too much. But if you want to spruce up your style a little bit, here are 10 very simple ways to help you look polished while traveling.
10 Easy Ways To Look Polished While Traveling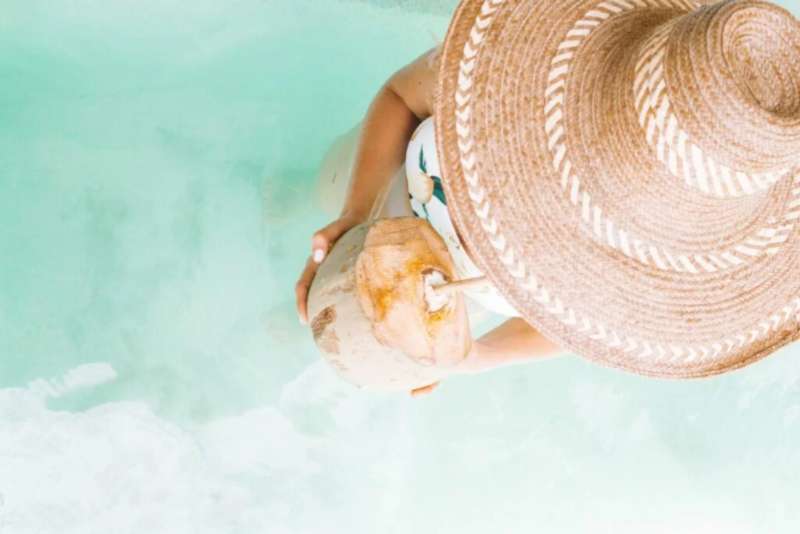 This post contains affiliate links. This means we make a small commission at no cost to you if you click through and make a purchase. All prices listed are accurate at time of publication. 
Before you pack, have your clothes hemmed and fitted
When clothes fit you like that they are made for you, your outfit instantly looks more put together! That's why bringing a few key pieces to a tailor is an investment that goes a long way.
Choose a color palette and stick to it
Picking items in the same color palette let you mix and match and makes pulling together your wardrobe and looks a lot easier.
Invest in a good quality handbag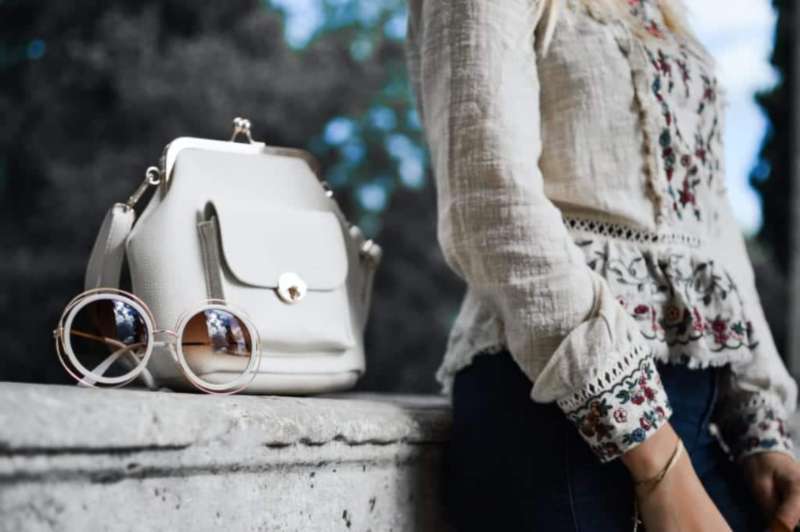 A good quality handbag looks beautiful and it will always give you a confidence boost when you use it. For gorgeous high-quality handbags, check out websites such as Mirta for example that offers a wide selection of bags 100% made in Italy.
Wear dark wash denim
Denim is a go-to for many people, especially on the road, but dark wash denim is what you want to reach for if
you want more a put together and polished look while traveling.
Add accessories
The little bit of oomph from a cute necklace, nice pair of earrings, or whatever flair you love to add gives your outfit that 'I made an effort' look. You can just pack one signature piece that you wear for your whole trip – or if you're feeling fancy, you can bring a few extra pieces for those fun nights out.
Give your nails some love
Well-manicured nails look beautiful with or without nail polish. Nail polish can chip while you're hauling your suitcase around, so if you opt for nail polish, consider a no-chip manicure or bring the bottle along for touch ups. If you choose to go without nail polish, take some extra time with a buffing tool and cuticle oil to keep them looking nice!
Have a simple go-to hair style
Your hairstyle can really add to your polished look! Pick a few go-to styles that you feel great, confident and pulled together – but that easy to do in just a few minutes. For instance, a sophisticated low pony or bun takes seconds but can really enhance your look.
Fill in your brows
Even if you just wear sunscreen and fill in your brows, you will look instantly more put together. They frame your face, add definition and highlight your eyes. Pack a small brow brush in your bag so you can touch up or just give your brows a quick brush throughout the day.
Defuzz/lint roll your clothes
Any dog hair, fuzz or lint will make your outfit just seem a bit less fab. Get a travel sized lint remover and use it before you head out the door.
Always carry a pair of sunglasses
A pair of sunglasses can instantly pull an outfit together and make you look polished. Even if you are just wearing jeans and a tee, it gives it the third piece that looks stylish and also hides those jet lag induced dark circles under your eyes. WIN!
Click here to listen to Away She Goes, the Girls Who Travel podcast. On today's episode: Tips for traveling with carry-on luggage.
Look Polished While Traveling – Packing List
Girls Who Travel Top Amazon Picks for Looking Polished While Traveling
Be comfy but stylish in this women's short sleeve sweat suit. Tone in tone and paired with cute sunglasses and a big hat you look like you just came off a fashion runway in Milan!
A chic handbag is a must have accessory. This gorgeous brandy colored leather shopper tote purse from Fossil will spice up every outfit!
Protect your eyes and look like a movie star? Yes please! These Ray Ban metal aviator sunglasses are the ultimate accessory.
Are you traveling light but still want to look put together? No problem! Pair any simple shirt with this adorable dainty layered choker necklace and look like a million bucks!