Visit Cheow Larn Lake! Are you addicted to your smartphone? Most of us find ourselves constantly scrolling through social media, and it can ruin our travel experiences and add additional stress to our every day life. When we're worrying about posting photos and statuses to get validation from our friends and followers, we aren't living in the moment. Sometimes, you need to get away from it all and remember what's important. Digital detox is also a good way to focus on yourself and your mental health, especially if you're traveling on your own. Cheow Larn lake in the South of Thailand is a great place to do that.
5 Reasons To Visit Beautiful Cheow Larn Lake In Thailand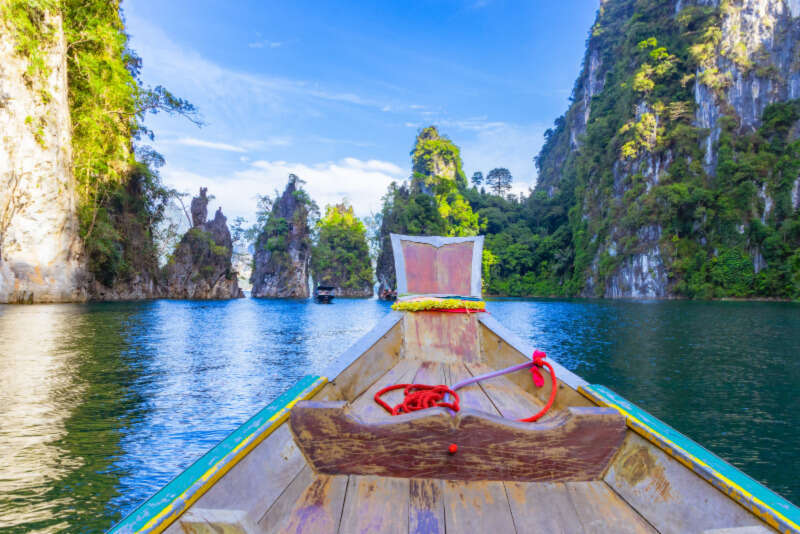 Here's why you should consider floating off the grid at Cheow Larn Lake, Thailand.
1. Stay in Eco-Friendly Floating Houses
If you're an eco-minded traveler, Cheow Larn Lake is a great place for you. Several resorts in Cheow Larn Lake offer floating houses on the lake, which use minimal energy. Electricity is only turned on from 6 pm to 6 am, so you don't need to use any energy throughout the day. That's one way to reduce your carbon footprint!
2. Beautiful Views
The scenery at Cheow Larn Lake is nothing short of stunning. You're surrounded by water and greenery, and you're treated to gorgeous sunsets each night. What could be more relaxing? Be prepared to be blown away by the beauty of it all. When you wake up in the morning, you can get out of bed, open the door, and jump straight into the lake.
3. Less Phone Signal, More Nature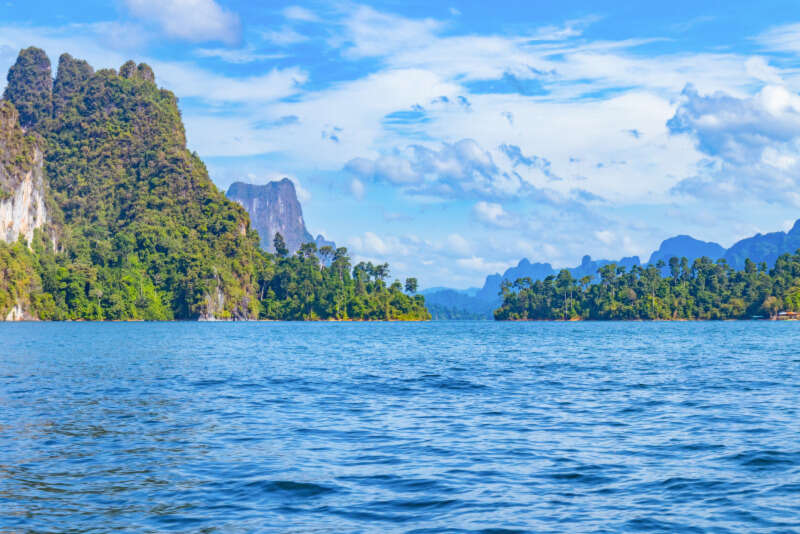 On the lake, there's no WiFi or phone signal. No chance for over-reliance on social media. This gives guests no choice but to disconnect, put down their phones and enjoy the nature around them. Instead of scrolling, you can spend your days swimming, kayaking, sunbathing hiking, or simply floating on the water. Do you have some books you've been meaning to get through? Take them with you! This is a great opportunity to catch up on your reading.
4. Incredible Thai Food
You might worry that being in the middle of nowhere limits your food options, but that's not the case. Thai food is extremely versatile, and lots of it is served for every meal. This includes fresh grilled fish, curries, soups, steamed vegetables, omelets, barbecued meat and local fruits. You're sure to be kept well-fed during your stay. This getaway isn't just giving your mind a chance for a digital detox, but it is a chance for your body to get delicious, healthy food!
5. The Best Sleep You'll Ever Have
Taking a break from technology is always going to do wonders for your sleeping patterns. This is because the blue light that phones and laptops emit tricks our brains into staying awake for much longer than we should. Combining a tech detox with a trip to somewhere as relaxing as Cheow Larn will give you even better results. At night, it's absolutely silent. There's nothing to disturb you, so you can get a glorious, uninterrupted sleep. You'll come away feeling rejuvenated, well-rested, and more relaxed than you've been in a long time.
Book a Blissful Getaway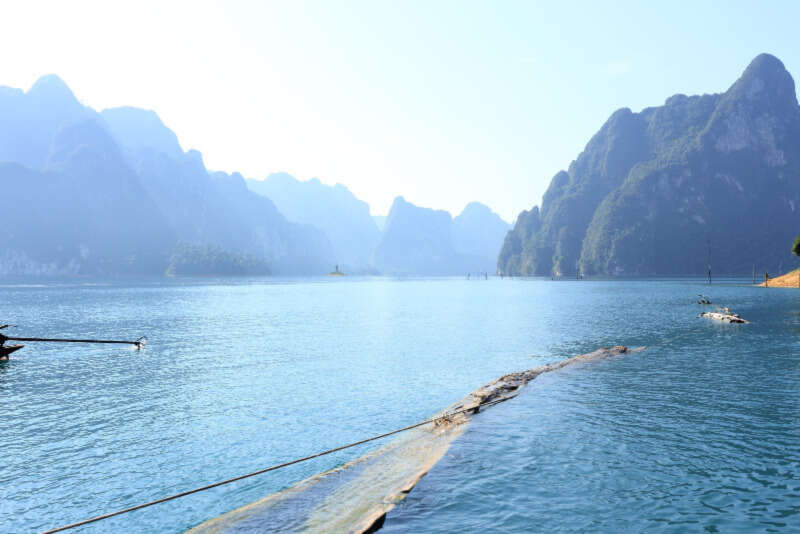 Escaping to Cheow Larn Lake is simple.
From the capital city of Bangkok, you can book a cheap flight to Suratthani. Your resort can organize a driver to take you the one-hour journey to the pier, where you'll then hop on a longtail boat to get to the resort.
This destination is still relatively unknown, even by Thai people. Pay Cheow Larn Lake a visit on your next trip to Thailand. You won't regret this quiet retreat with digital detox and no worries about the best times to post on social media.
Emma is an expat, English teacher and writer who's been living in Thailand for over 7 years. When she's not teaching, traveling or writing, she's training Muay Thai. You can read more about her life in Thailand on her personal blog, Under the Ropes. You can also follow her on Facebook and Instagram.