For the hike-lover, the warm weathers bring a host of trails, climbs, and views. As the weather turns cold and winter sets in, people tend to slow down and bunker in for the season. You don't have to stop and hide when the snow falls, though. Consider the season and remember to pack these five must-have items for hiking in cold weather, and you'll be adventuring all year-round.
5 Essential Items for Hiking in Cold Weather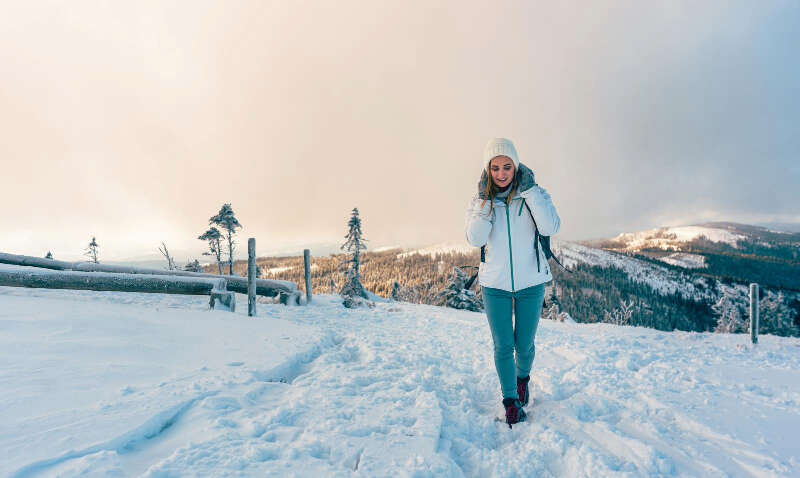 1. Bring Adequate Food and Water
In the heat, it's critical to keep hydration up. But in the winter months, the same thing applies. Your body can regulate its temperature far better if you nourish it than if you don't.
Keeping your metabolism supported with high-protein snacks can sustain your energy, which will keep you warm and moving.
2. Protective Eyewear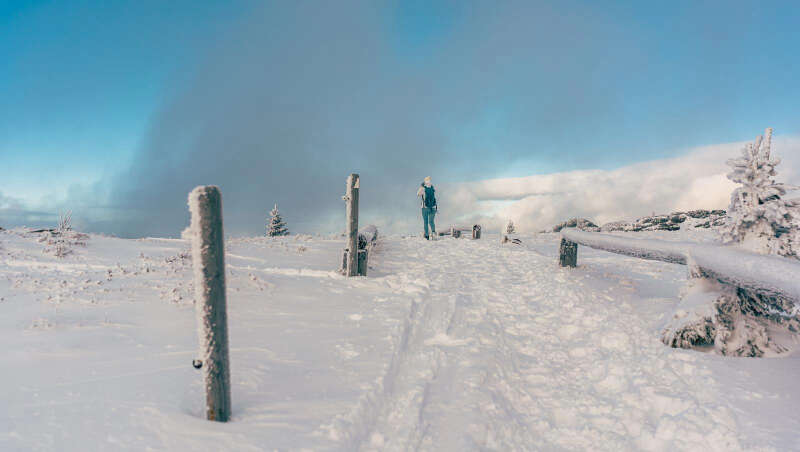 While we know sun protection is essential in all outdoor activities, protecting your eyes from the cold and elements is just as vital. Glares off the snow surface add an extra layer of brightness, along with the movement of ice and snow. Consider polarized eye protection to prevent perpetual squinting and tension headaches while on the go.
3. Layers
A top must-have item for hiking in cold weather, and potentially one of the most critical, is the proper layering of clothing. Thermal base layers underneath your outerwear will keep the heat close to the skin.
Layers of merino wool and moisture-wicking properties will keep your feet dry and warm. When your feet become sweaty and damp, you will struggle to keep your body temperature up.
4. First-Aid Kit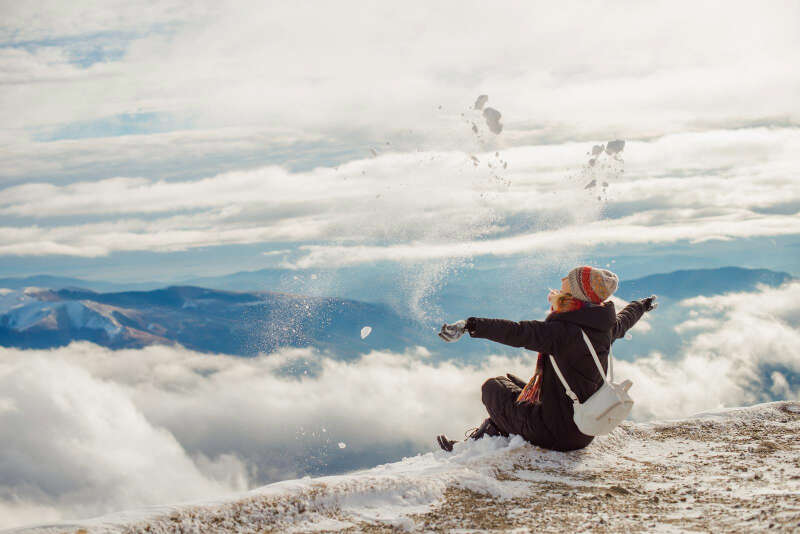 A critical winter hiking safety tip is carrying a first-aid kit in your backpack. Stocking it with things like medical tape, sterile gauze, hand-warmers, and bandages will provide you with enough preparation in case of emergencies or until you can track down help.
5. Fire Starter
Something else you can stock in your first-aid kit or backpack is a fire starter. This will help keep you warm should the sun go down or your body gets too cold. If you get lost on the trail, or an emergency scenario arises, utilizing a fire starter can assist in providing heat since you won't be moving your body.
Before you set off, prepare yourself well with all the weather-appropriate gear. Sometimes it's hard to say what the weather will do from day to day in the winter, and trail conditions vary. If you're getting ready for hiking in cold weather, remember to have fun and stay warm!
Click here for the 14 best day hikes in Mt. Rainier National park for women.