With fall right around the corner, people in many places around the world start thinking about Oktoberfest. Oktoberfest is the world's largest beer festival and a travelling funfair, which started in Munich, Germany, on October 12, 1810, as a celebration of the marriage of Louis, the crown prince of Bavaria. The citizens of Bavaria were invited to join the festivities – and the party's been celebrated annually ever since.
Oktoberfest has become so iconic that millions of people from all around the world travel to Germany every year to don Lederhosen and dirndl, drink authentic German beer, and enjoy the famous German sausages. It has truly turned into a crowded and very busy global event. The downside is that, depending on where you live, traveling to Munich can be prohibitively expensive. But there are great alternatives! A lot of other places have taken inspiration from Munich and annually host their own versions of the classic Bavarian beer festival. Visiting these alternative cities allows you to get a feel of how Oktoberfest is celebrated, so we are sharing a roundup of the best places to celebrate Oktoberfest outside of Germany.
Places To Celebrate Oktoberfest Outside Of Germany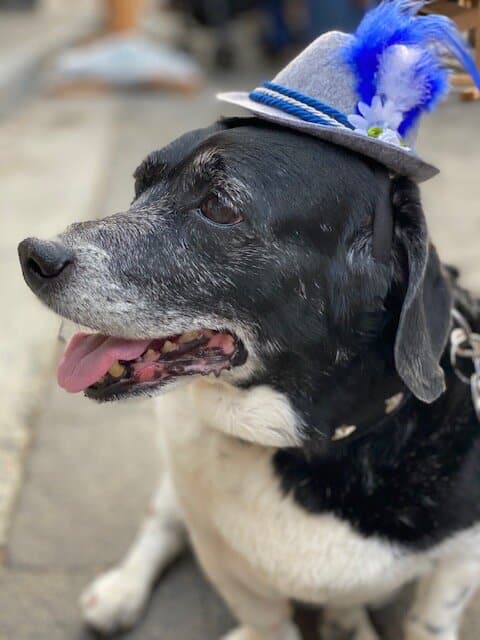 This post contains affiliate links. This means we make a small commission at no cost to you if you click through and make a purchase. All prices listed are accurate at time of publication. 
1. Leavenworth, Washington, USA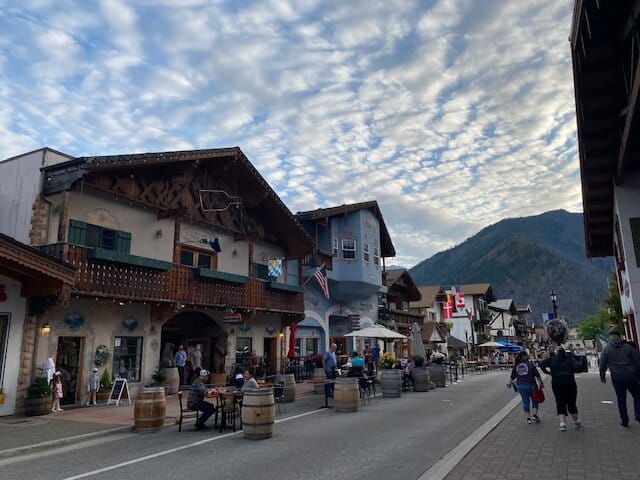 Leavenworth, located in the  Cascade Mountains, in central Washington State, is the perfect alternative to Munich. It's a Bavarian-styled village, which makes it one of the best and most unique places to celebrate Oktoberfest outside of Germany. German food is available year-round, and who doesn't love a good pretzel?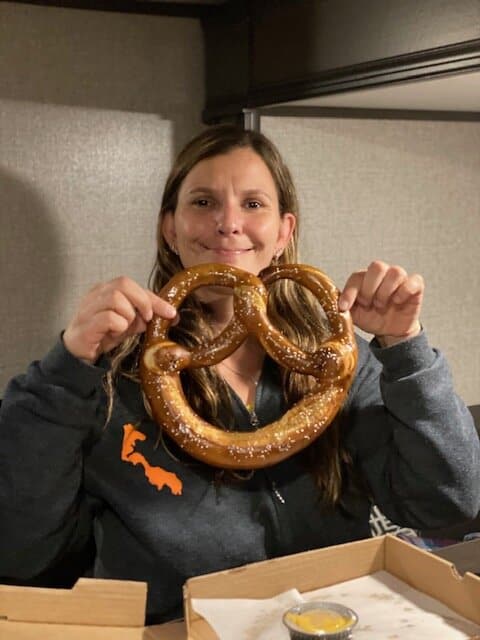 In Leavenworth, Oktoberfest is celebrated in style! There's music, dancing, and even a traditional ceremonial tapping of the kegs! Two locations, the Festhalle and the Park, each have a beer tent in their beer gardens, and with their selection of imported German beer, German food, and mountain views that could almost pass for the Alps, you'll be feeling as authentic as it gets! On top of the good import beer, there are three local breweries that have a great selection on tap, including a collaboration brewed specifically for Oktoberfest! Make sure to bring the kids along! Not just do they have their own (root) beer garden, but there's a 42′ Ferris wheel that will keep them happy and entertained for hours. There's hardly a more traditional Oktoberfest than the one in Leavenworth.
Any time is a great time to visit Leavenworth! It's beautiful and hot in the summer, stunning in the fall, romantic in the winter, and an amazing place to see wildflowers in the spring! But if you are going for Oktoberfest, then you need to visit on the last weekend of September or on the first or second weekend in October. It is a very popular event, and people from all over Washington and many places further away stream to Leavenworth during that time, so expect crowds wherever you go. If you have picked Leavenworth as one of the best places to celebrate Oktoberfest outside of Germany, start planning early!
A car ride to Leavenworth is a vacation in itself. The scenery is just breathtaking! You can also take a train or bus to get there. The Enzian Inn, The Icicle Village Resort, and the Obertal Inn are all great places to stay. Expect the weather to be crisp. Nights can be quite chilly, so make sure you pack some warm clothes, but don't forget your traditional German clothes – Dirndl and Lederhosen!
2. Blumenau, Brazil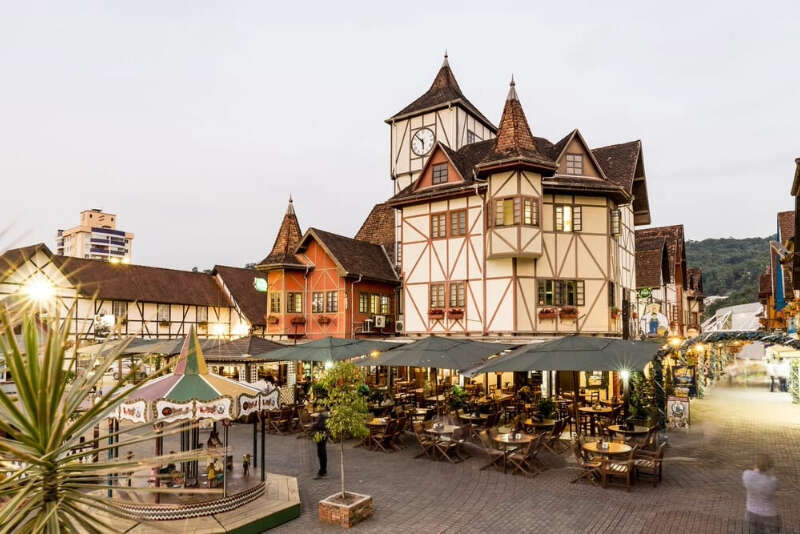 Blumenau is a city in the Brazilian state of Vale do Itajaí (European Valley), and it is located near the state capital of Florianópolis. It was founded by Hermann Bruno Otto von Blumenau and seventeen other German immigrants in 1850. Sounds like one of the best places to celebrate Oktoberfest outside of Germany? You are correct! Blumenau hosts the world's second biggest Oktoberfest celebration (you can probably guess where the biggest one is)! If you have ever experienced or even heard about Carnival in Brazil, you'll know that you sign up for a serious party when visiting Blumenau for the traditional Oktoberfest.
The city, home to about 300,000 people, many of German descent, was built in the traditional German architectural style, which makes it so charming, you might just forget that you are not in Munich, weren't it for the difference in climate. Oktoberfest here has been celebrated since 1984 and lasts for18 days, and, unlike the original, happens in October, so you have plenty of time to visit and make the most of your trip to this amazing beer festival.
As far as places to celebrate Oktoberfest outside of Germany go, Blumenau is fantastic. The whole town is full of German spirit, German beer, German music, and German outfits during the traditional Oktoberfest, and the beer fest is attended by a whooping 700,000 people every year! You'll have a chance to see a few very German traditions: fold dances and shooting matches, along with the selection of the Queen of Oktoberfest. And one that's not to everyone's taste, but SO much fun, and So German is the National Competition of Chopp in Meter Drinkers. Each competitor has to drink one meter of beer, which translates to a 20 oz. tulip, without drooling or taking the tulip off the mouth. Whoever gets their beer down the fastest is the winner. Celebrate Oktoberfest in style with these incredibly fun festivities!
Since the party is on in October, this is when you need to visit. It's easy to get to: the closest airport is Ministro Victor Konder International Airport, and buses run regularly from there to Blumenau. Temperatures are very pleasant, around 76 during the day, and 64 at night. There are plenty of accommodations available, so a last minute decision to come to Blumenau is doable. The Hotel Europa, the Pousada Rio da Prata, and the Slaviero Blumenau are wonderful options for the tired beer enthusiast.
3. Kitchener-Waterloo, Ontario, Canada
Kitchener and Blumenau share the title for second biggest traditional Oktoberfest worldwide. The first Germans settled in the area between 1796 and 1798, and there are plenty of people of German descent who live in modern day Kitchener. Which explains why they have such a big beer festival, and why it is one of the best places to celebrate Oktoberfest outside of Germany!
The people of Kitchener started celebrating the event in 1969, and they call it Canada's Greatest Bavarian Festival, and it lasts for 9 days every October. It starts, very traditionally, with the official keg tapping. The Canadians don't mess around: the full nine days are jam-packed with events such as the Welcome Fest, the rather non-traditional Oktoberfest Golf Experience, and the Wunder Wagen, a 14 foot mobile stage playing classic favorites, and current hits for those not in favor of schunkeln (people linking arms and swaying side to side on the spot). For the little ones, this traditional Oktoberfest holds something special: the KIDtoberfest! Best suited for kids from 3-10, KIDtoberfest plays traditional music, which encourages all the dancing, there are curriculum-based learning stations, and a bunch of guided activities. Needless to say there's plenty of German food and German beer! There are 6 Festhallen, and more Micro-Festhallen, which are an upgrade from beer tents, because, you know, Canada in October. Each one of these features different events throughout the beer fest. Honestly, the best thing you can do is stay for the whole nine days so you won't miss anything!
Again, to enjoy this event you need to visit in October. Expect crisp fall weather, with temperatures around 51 degrees. It's easy to get to Kitchener. Toronto's international airport is only 70 away, and there are a few regional airports you could also fly into. Accommodations are easy to come by. The Walper Hotel, the Homewood Suites by Hilton, and the Hampton Inn & Suites By Hilton are just a few of many available hotels. If you are more comfortable with a homestay, book an entire 3 units top-floor vacation home, or a spacious 3 bedroom unit.
4. Hong Kong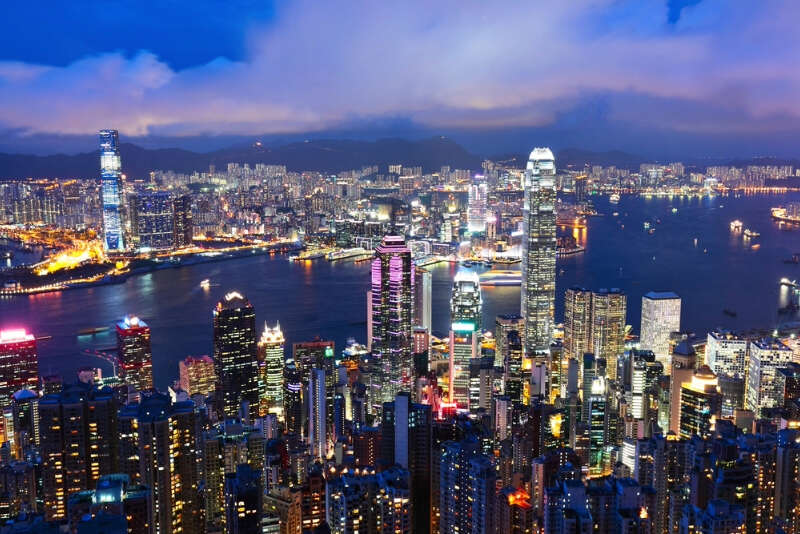 Celebrate Oktoberfest, or German Bierfest, in Hong Kong! The tradition of this beer festival goes all the way back to 1810, when it originated as a celebration of the marriage of the crown prince of Bavaria. There was lots of beer drinking, sausage eating, and dancing – a perfect tradition to continue, if you ask me.
Nowadays, a number of restaurants and hotels celebrating this annual event. A great happening is located at the Marco Polo Hongkong hotel in Tsim Sha Tsui. Outdoors they have a ginormous beer tent which boasts stunning views of Victoria Harbour and the the Hong Kong skyline. Again, this happens in October – notice a theme here? While the original traditional Oktoberfest happens in September, everyone else took the name to heart!
Obviously the German Bierfest provides visitors with plenty of beer and German food. But there is more! Along with other traditional music, the German band Die Notenhobler plays often, and there's an Alphorn-blowing contest that you should not miss! The chicken dance is fun for all ages. Other places such as The Murray Hong Kong, Frites, Deadman Brewery, GRAIN, and Moonzen Brewery also host events during that time.
For the best time to go, check the dates of the current year's beer fest. Getting to Hong Kong and the big party is easy, with lots of flights from all over the world land at the international airport every day, and there's ample public transportation. October boasts pleasant temperatures around 82 degrees in the daytime, and around 73 at night – perfect to sit outside and enjoy the beer and the views! Accommodations are not hard to come by, and they come in every price range, from hostels to 5 star hotels.
5. Brisbane, Australia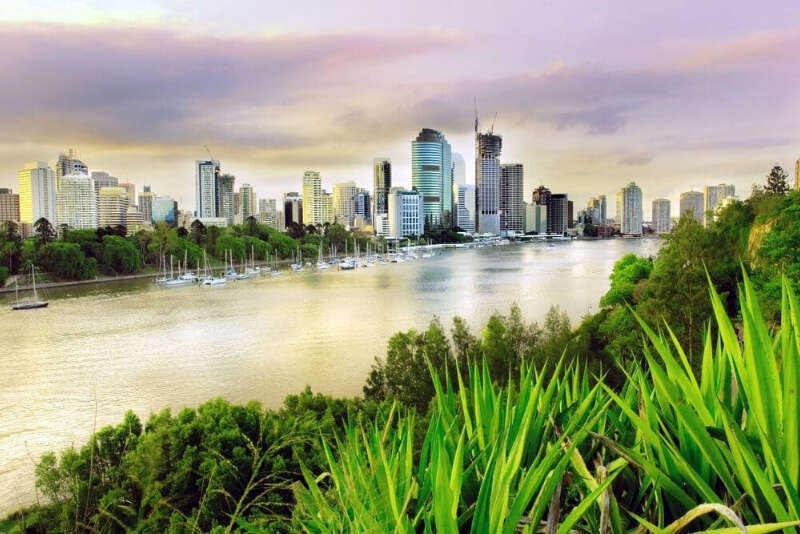 Oktoberfest Brisbane is the only authentic German Oktoberfest celebration in all of Australia! National Geographic named it one of the 10 best Oktoberfest celebrations outside of Germany, and who are we to argue? This beer festival happens on two weekends in October, and there are 3 fun (and beer!) filled days awaiting the excited visitor who's ready to exercise their stein muscles.
At the Bavarian village, you will find a huge beer tent, decorated in Bavaria's colors (white and blue), and the classic, long wooden tables, imported from Germany! You'll find a Marktplatz (market place) with stalls selling traditional German food, there are rides, games, and three excellent bars! From the Marktplatz, you can wander over to the Biergarten, get a snack, and enjoy a cold one. Get award-winning sausages at Götzinger Garten. You'll feel like you have been transported straight to Munich in this incredible setup! But the real star of the show at Oktoberfest Brisbane is the entertainment. The tapping of the first keg of Bier is accompanied by the classic 'Ein Prosit' song, perfect for a singalong. A great lineup of live music will have you slapping your lederhosen. Fun competitions like the Miss Oktoberfest Brisband and the Bavarian strongmen are also on tap. Celebrate Oktoberfest in style in Brisbane!
Brisbane's October temperatures around 72 Fahrenheit are perfect for afternoons in the beer garden. You can fly to Brisbane from many locations around the world, and get around the city very easily with public transportation (a preferable way to travel after a stein or two, anyway). With a population of over 2 million, Brisbane is a big city, and accommodations can be found in any price range.
6. Cape Town, South Africa
Just like Hong Kong, Cape Town, South Africa, has been celebrating the traditional Oktoberfest since 1810. The Windhoek Oktoberfest happens every year in, well, October, over the course of one weekend. Local and international breweries offer the best of their best beer, including Oktoberfest Festbier, specially brewed for this event. Come and celebrate Oktoberfest in Cape Town and be rewarded not just with good beer and German food, but with a variety of traditional Oktoberfest activities such as Stammsägen (log-sawing), Bierstemmen (beer lifting), and Hau den Lukas (strong-man/ring the bell). Of course partiers in Cape Town won't miss dancers, costumes, and traditional music.
October weather in Cape Town, South Africa, is very pleasant, with average daytime temperatures around 76 Fahrenheit. Getting to Cape Town is very easy, thanks to its international airport. Hotels, hostels, and homestays are plenty!
7. Cincinnati, Ohio, USA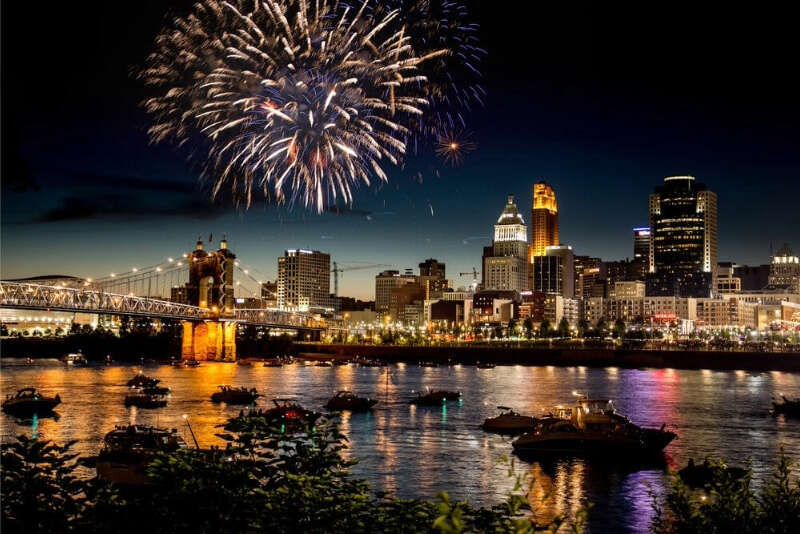 Welcome to Oktoberfest Zinzinnati, which, surprisingly, happens in September, just like the OG! Celebrate Oktoberfest like nowhere else in the United States! Cincinnati puts on the biggest beer fest of them all, but what else would you expect from a location where lots of locals are from German descent? Oktoberfest Zinzinnati also claims to host the second-largest Oktoberfest celebration in the world. Hmmm… I guess we'll have to visit them all and find out! This traditional Oktoberfest has celebrated the rich German heritage of Southwest Ohio since 1976 and welcomes 700,000 visitors annually.
Have German food, enjoy traditional German music, and drink beer, of course, during this annual 3 day beer festival. For those who enjoy statistics AND food, here's proof that the food is nothing to look down on: At a previous Oktoberfest Zinzinnati, people ate 87,542 metts, 64,000 sauerkraut balls, 24,640 potato pancakes, 56,250 sausages, 23,004 soft pretzels… The list goes on, so make sure you show up very hungry!
80 booths sell not just these incredible amounts of food, but also beer, wine, and souvenirs. Live entertainment at the event features big bands, accordion players, and German folk dancers. Fun fact: In 1994, Prince Ludwig, Crown Prince of Bavaria, attended the event. He and more than 48,000 other people danced the chicken dance and set a Guinness World Record for the largest chicken dance ever! If that's not notable, I don't know what is!
One controversial and at the same time very popular event that's held during Oktoberfest Zinzinnati is the running of the wieners, a dachshund race. 100 wiener dogs hit the track dressed like hot dogs.
September is a much better time to celebrate Oktoberfest in Cincinnati than October. Average daytime temperatures are around 76 Fahrenheit, which makes all the outdoor events and sitting in a beer tent that much more fun! You can easily fly into this city, and downtown has a number of public transportation options, so there's no worrying about parking at the event! The options for places to stay are virtually endless! Cincinatti is one of the best places to celebrate Oktoberfest outside of Germany!
8. Tokyo, Japan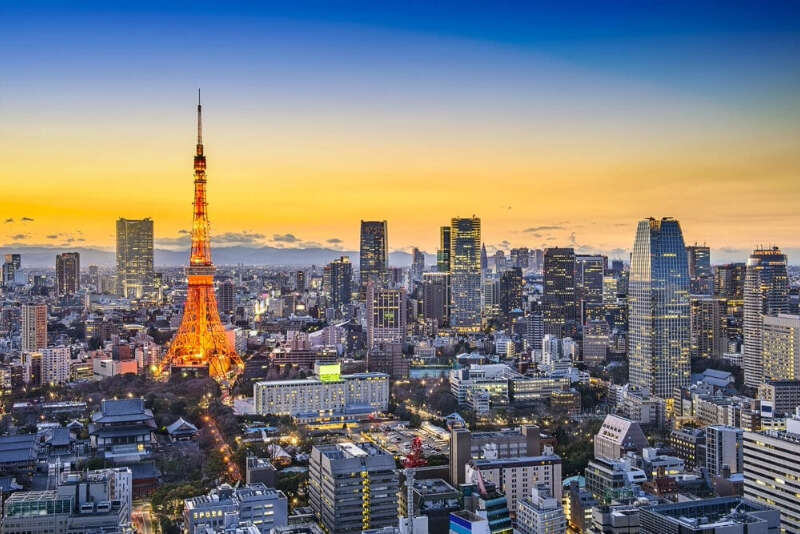 The traditional German Oktoberfest has been celebrated in Japan since 2011. In Tokyo, the beer festival is held at Hibiya Park and therefore called the Hibiya Oktoberfest. Unlike most of the beer festivals in other places, this one charges an entry fee, but you get an original drinking glass to can take home, and you most likely would have bought a souvenir anyway – win win! Also unlike the other events, Hibiya Oktoberfest is held during 10 days in May, so if you are itching for pretzels, brats, and beer and don't want to wait until the fall, head to Tokyo!
Expect plenty of German beer, sausages, and traditional German Oktoberfest music in a beer tent!
Early May is a magical time for a visit to Japan. It's the season of cherry blossoms, so you can come for the party AND the natural beauty, which makes Tokyo one of the best places to celebrate Oktoberfest outside of Germany! Temperatures range around a pleasant 64 Fahrenheit. Flights from all over the world are available to Tokyo on a regular basis, and the public transportation in the city is excellent, so getting around will be no problem at all, even after a stein or two. As you would expect, a huge city like Tokyo with its nearly 14 million people offers plenty of accommodations.
On your trip, don't miss the chance to explore Japan off the beaten path!
9. Villa General Belgrano, Argentina
In the history of Argentina, there were five periods where German immigrants came in waves to settle in a new country. The most recent ones occurred during and right after World War II. With so many people of German descent, it's not surprising that we can find the second largest traditional Oktoberfest in Latin America (after Blumenau) here!
The beer fest started in 1963 and today is held at a special festival site, Beer Village, in the appropriately named Brewer Park. When you visit Villa General Belgrano, you immediately notice the German influence – it's designed in the style of an Alpine village. If that doesn't immediately get you into the mood for a traditional Oktoberfest (which is held for 11 days at the end of September/early October), then the annual procession through the village streets, which include carriages, people in traditional costumes, dance groups, orchestras, parades and the wiener dogs surely get you ready to party!
Temperatures hit an average of 80 degrees during the day – lovely weather for beer gardens and lederhosen! The nearest airport is in Cordoba, approximately 3 hours by bus from Villa General Belgrano. Despite the fact that the town is home to no more than around 6000 people, there are a lot of accommodations available, from a 5 star hotel to B&Bs, and from lodges to vacation homes. This beer festival is very popular, so make sure you book a place to stay well ahead of time!
10. Denver, Colorado, USA
The Mile High City stays close to the original and holds its annual traditional Oktoberfest on two weekends in September and has done so since 1969. Aside from the usual staples you've come to expect – German food, beer, and live music – Denver makes its beer festival special with some super fun events. There's competitive stein hoisting, keg bowling, which has to potential to range somewhere between unforgettable and iconic, depending on the amount of beer consumed, a costume contest, and yet another running of the wieners, a dachshund race. The Prost Beer Hall offers a traditional Oktoberfest VIP experience – all you can eat AND all you can drink, exclusive alcoholic beverage offerings, a stein to take home, a Sunday boozy brunch, and something with a value that cannot be overestimated: private restrooms! We have to say, Denver is going all out on its beer festival, and that makes it one of our favorites on the list of best places to celebrate Oktoberfest outside of Germany.
Temperatures in September hover around 82 during the day. Warm enough to make you thirsty for German beer! Denver is easily reachable from many locations in the United States as well as internationally. Public transportation here is one of the most efficient in the entire United States, which makes it easy to get to the site of the traditional Oktoberfest, and back to your accommodations in a heartbeat.
11. Barcelona, Spain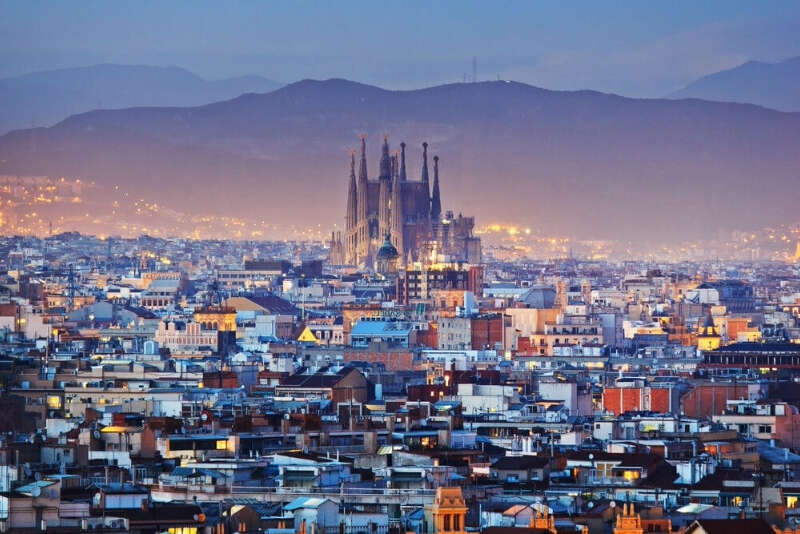 The beautiful city of Barcelona spends 12 days celebrating Oktoberfest every year in October. It features one very large main beer tent, that happens to fill up quickly. The good news is, you can make a reservation through their website! There's a big opening ceremony with the traditional opening of the first barrel of German beer. German food,  including pork knuckle and German sausages, and live music by polka bands are on site, and around the tent you'll find an area with plenty of stalls selling a variety of things. This beer festival makes sure your kids can come and have fun, too! Five sites with fun activities for children make it a memorable event for the whole family.
Temperatures in October range around a mild 73 Fahrenheit. Barcelona has a big airport, so it's easy to get there, and getting to and from your hotel is easy by public transportation.
12. LaCrosse, Wisconsin, USA
Lacrosse can claim to have the largest and longest running traditional Oktoberfest celebration in the Midwestern United States since 1961. Many families in Lacrosse and the surrounding areas come from German descent, so it seems only natural that they all have a knack for putting on a big party in late September/early October! Their Oktoberfest starts with the traditional "Tapping of the Golden Keg" ceremony, then the Edelweiss Parade leads everyone to the beer festival grounds. Don't miss the Torchlight Parade and the Mapleleaf Parade. There are a couple of balls that are must-see events: the Festmaster's Ball and the Special Fester Ball. Other traditional Oktoberfest activities include the crowning of Miss Oktoberfest, Hammerschlagen, stein holding contests, lederhosen games, and the running of the wieners. Enjoy the special German beer in the beer tent, or hot one of the many breweries in town. Dance the chicken dance or polka to the tunes of Some Sh!tty Cover Band (no joke – that's the band name!).
La Crosse has a regional airport which is served by American Airlines and Delta Air Lines. Larger airports in the area include Rochester, Madison, and Minneapolis. From any of those, you are best off renting a car and driving. Lacrosse doesn't have a ton of hotels, so if you want to enjoy a stein or three, make a reservation early enough to avoid driving to another town.
Must-Haves for Oktoberfest anywhere
While Oktoberfest is all about the fun, no matter where you are, it's a great occasion to dress up! Here are some things you should get if you want to look like an authentic German:
We hope you have enjoyed our list of best places to celebrate Oktoberfest outside of Germany!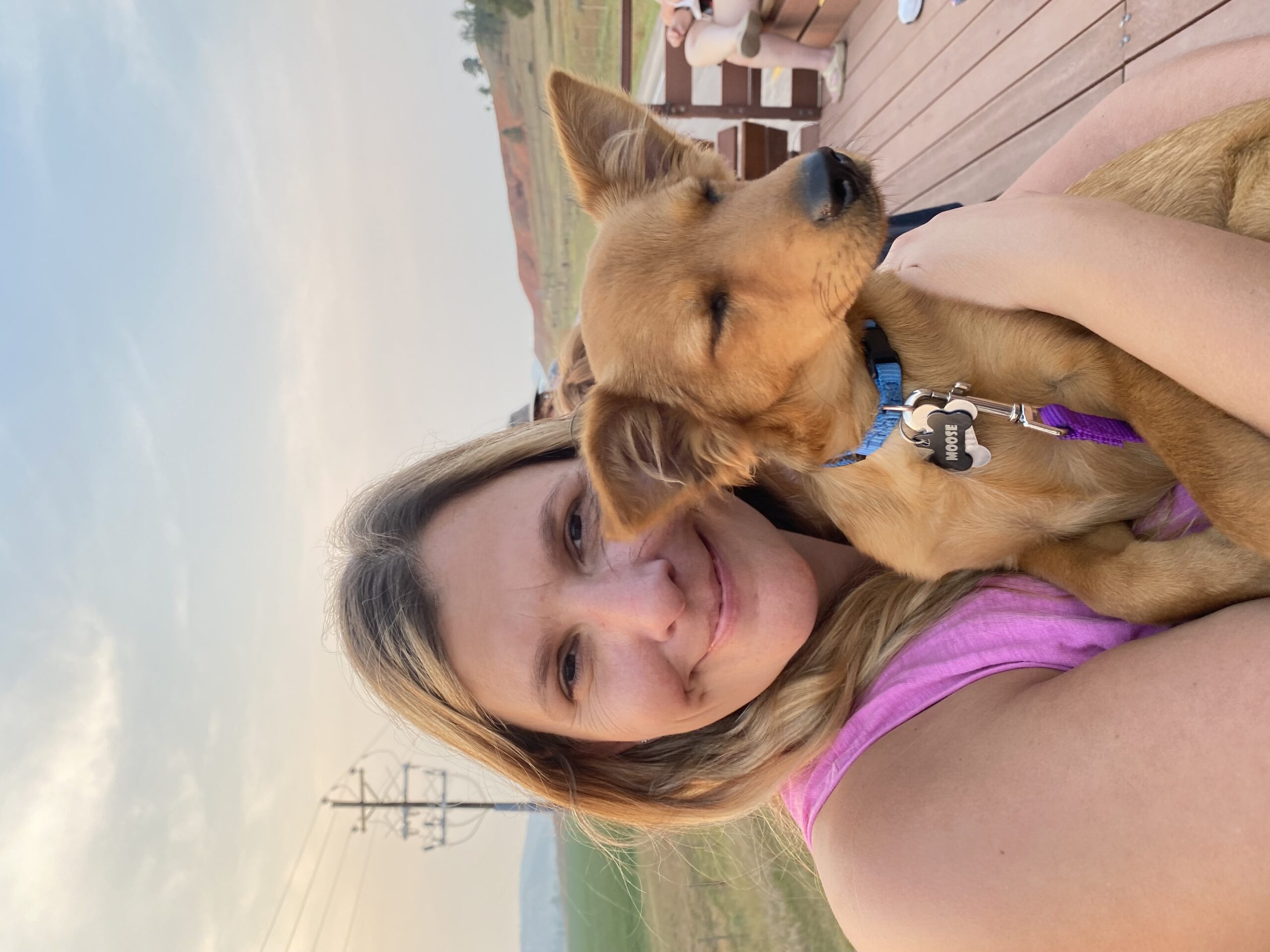 Jenny grew up in Germany. All she ever wanted out of life was to leave and have adventures. Jenny always traveled as much as the budget would allow, and when she met her husband traveling became a full-time thing. You can follow Jenny on her blog and Facebook.