Japan is undoubtedly one of the most popular travel destinations in the world. Many travelers visit Japan every year, enjoying a diverse travel experience in bustling cities like Tokyo, Osaka, and Kyoto. And while you could spend days, weeks, months, even a lifetime just exploring those cities, there's so much more that the country has to offer. Heading off the beaten path in Japan will allow you to avoid the crowds and appreciate the country and its culture even more than just hitting all the well-known touristy places. Are you ready to find some of the best off the beaten track spots for your trip to Japan? Read on!

Japan off the beaten path
Non Touristy Places In Japan
When you plan your visit to Japan you don't want to miss all the places in your guidebook. They are in there for a reason! But consider adding some lesser-known locations to really get to know this beautiful country.
Okazaki
Okazaki is a hidden gem just 40k outside of Nagoya, the third largest city in Japan. If you're in Nagoya, it's an easy day trip, although you can definitely spend more than a day exploring the city. For starters, Okazaki is the birthplace of Tokugawa Ieyasu, a famous shogun who is known for the reunification of Japan in the 17th century. You can visit the Ieyasu museum or, if you're visiting in the summer, even catch the Ieyasu parade that goes through town!
In addition to Ieyasu, Okazaki is home to the Hatcho Miso factory which is one of the premier Miso companies in Japan. They offer free tours throughout the day where you learn about the history of miso (it's actually quite fascinating!) and see the incredibly unbelievable way it is made (you have to see it to believe it). Before you go, be sure to try the miso ice cream. It's delicious! And of course, don't miss the stunning Okazaki castle. Get all the "wow" factor of the famous castles, but in a quiet and stunning setting!
Hamamatsu
Japan is, well, an island so if you're visiting Japan you should definitely visit a seaside town, and the one you should not miss is Hamamatsu. Hamamatsu is a vibrant town with great shops, restaurants, art museums, and more. Hamamatsu is famous for the eel, so while you're there be sure to order some unagi. You won't regret it! And, of course, it has an incredible beach where you can enjoy the sand and the waves without the crowds. Not only that, but if you time it right, you can see Loggerhead Sea Turtles hatching! Hamamatsu is one of the only places on the planet where that's possible.
Yoshino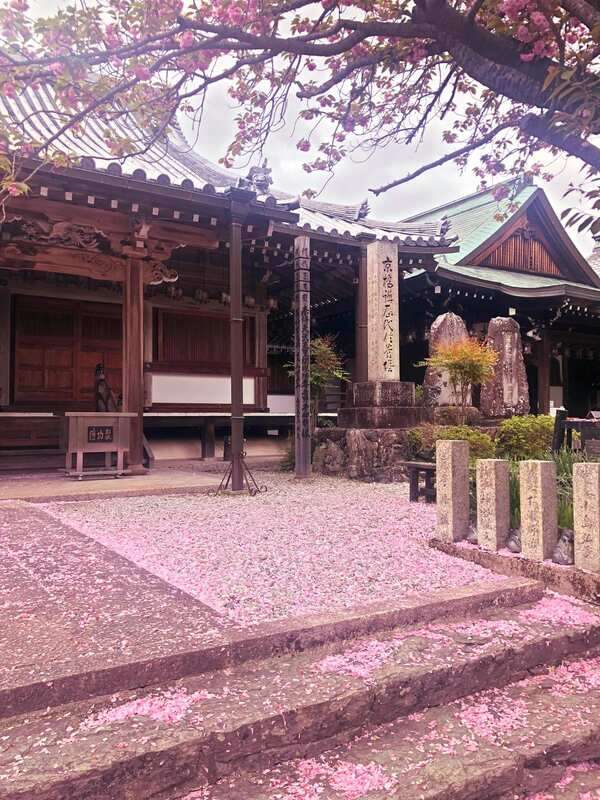 Yoshino may be off the beaten path for visitors but not necessarily Japanese. This traditional Japanese vacation spot is so high up, you'll need to take a ropeway to get to it (you can walk but if you're bringing luggage, it's not really an ideal experience). Once you're there, you'll be transported to a unique experience that is about as far from the beaten path as you'll find.
Here, unlike almost everywhere else in Japan, you won't find English spoken anywhere, and you'll be hard pressed to find any foreigners. Instead, you'll have the opportunity to wander little mountain side roads littered with small shops, restaurants, temples, and shrines. Oh, and did I mention it's famous for having over 30,000 cherry blossom trees? One thing to note: catching cherry blossoms is incredibly hard to do and you're not the only one to do it. The small ryokans (inns) fill up months in advance as people try to get on the mountain when they hope the trees will blossom buuut there's just no way to know until it happens.
I don't recommend planning your vacation specifically around the cherry blossoms or you might be incredibly disappointed. Instead, book your stay with the intention of having a magical time and maybe getting lucky enough to see some cherry blossoms!
Also, please keep in mind that if you don't speak Japanese, it can be a little tough to navigate this area so be prepared with your translator app and do some research in advance. It's a mountain famous for having over 30,000 cherry blossom trees.
Kamikochi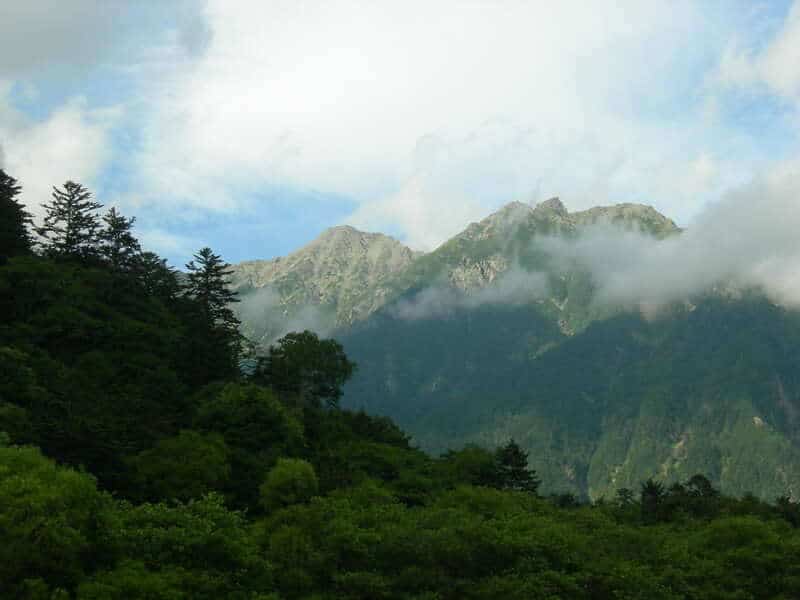 While all the tourists are heading to Mt. Fuji, you should be heading to Kamikochi and the Chubu Sangaku national park. Part of the "Japan Alps" this is another off the beaten path stop that tourists don't often visit but the locals do! What makes Kamikochi so incredible? For starters, no cars are allowed, meaning that you'll get to experience a kind of fresh air and blue sky you may have never had in your entire life.
IMO, it's the perfect way to end your trip to Japan, with a relaxing few days in the mountains. "In the mountains" can mean what it wants. For nature lovers, this place is the dream, with opportunities to hike and camp. But if that's not you're thing, that's ok. Kamikochi has attractions like shops, restaurants and a castle. Whether you're staying in a tent or a hotel, you should be sure to visit one of the two onsen hot springs before you go!
Shirakawa-go and Gokayama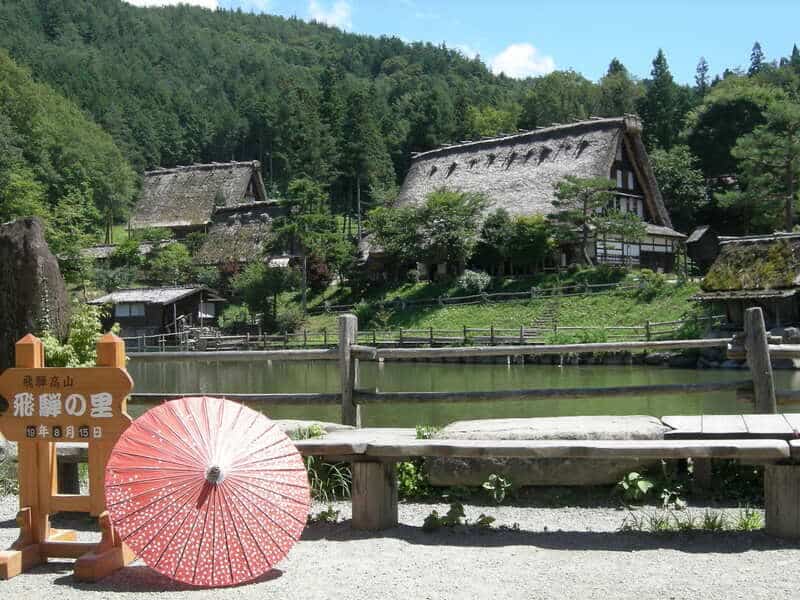 Ready to step off the tourist track and back in time? This mountainous region spans two prefectures and is a UNESCO World Heritage site that is famous for its villages dating back to the 11th century and traditional gassho-zukuri farmhouses. Many of these farmhouses, with their unique thatched roofs, are over 250 years old! Unlike some mountain towns, like Kamikochi, you can visit these villages year round. There are tours, museums, castles and lots of hotels to choose from.
However, you just want to make it a day trip you can do that, too. Ogimachi, the largest village in Shirakawa is also just a stones throw of Toyokawa, a town famous for it's daibutsu (giant Buddha statue) so you can easily add that to your trip!
Koyasan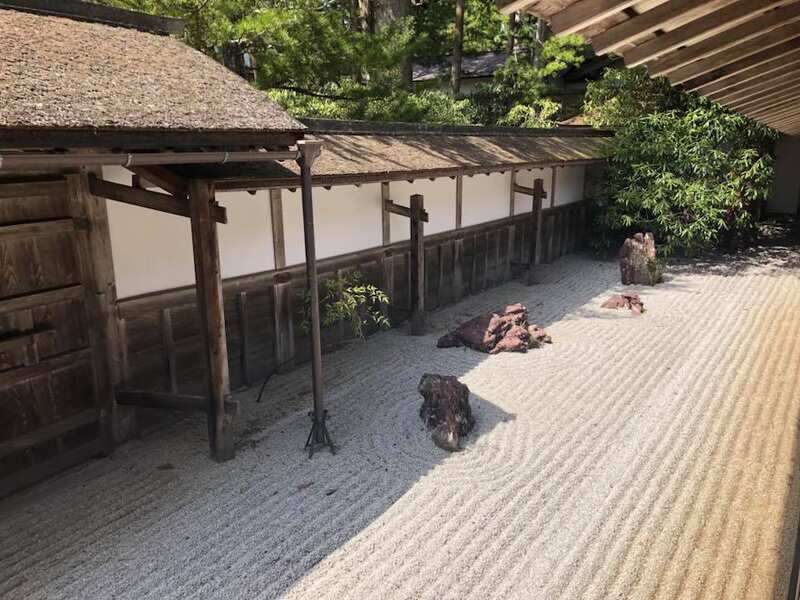 In 816 CE, Kōbō Daishi founded Shingon Buddhism and built a monastery on Mt. Koya. Today, Koyasan is the center of Shingon Buddhism, one of Japan's most sacred sites, home to stunning temples, breathtaking shrines, and incredible opportunities to step off the tourist path and into some of the incredible beauty that Japan has to offer.
In Koyasan, you can stay in a Buddhist temple and even attend morning services. Be sure to try shojin-ryori, a traditional Buddhist meal that incorporates taste and color to create a stunning and unforgettable experience. Koyasan is also part of the Kumano Kodo, an ancient pilgrimage route that hikers and spiritual seekers still use.
Japan Off the Beaten Path Itinerary TIPS
Ready to plan your trip? Since you won't be hitting all the big touristy spots, things might look a little different. Here's some tips to make your trip and experience even better!

Get the JR Rail Pass. If you're not familiar with it, it's a one-time pass you purchase to take many of Japan's major railways including the shinkansen (bullet train). If you're traveling in Japan, you're going to be using the trains. And while the JR Rail Pass doesn't work on every line, it's pretty much always worth it.

At times you will be LEGITIMATELY off the beaten path, so dress and pack accordingly. When I went to Yoshino, the ropeway was broken and I had to walk up a mountain. With my suitcase. You might also get lost. You may find yourself without cell reception or in places where you can't call a cab or get a last minute room in a hotel, so keep that in mind.

Respect is the name of the game. This is true all the time, but it's even more imperative when you're outside of "tourist friendly" places. You'll be going to holy, historical, and meaningful places that you are lucky to be allowed to experience. Craft your itinerary with respect and gratitude and don't expect anything from the people allowing you to visit their home.

Give yourself more time than you think you need. More time at each spot and more time to visit each spot. Many of these locations aren't just a few stops away on the train. And once you're there, unless you're fluent in Japanese and Japanese culture, you're probably going to have a more difficult time navigating your way around. So plan to take everything a little slower.

If you think the tourist spots fill up fast, imagine what it's like for remote little towns. Book everything you can as far in advance as you can.

Have you been to any of these places? Do you have other favorites? Share in the comments below or better yet, come to our Facebook group and give us your best tips and photos!
Are you looking for other fascinating destinations in Asia? Check out our complete Seoul itinerary to prepare for a trip to South Korea!
Founder of Girls Who Travel. Penchant for travel, yoga, writing, marketing, high heels and words like penchant.