Are you ready to head out for a solo vacation and want to have some extra fun? Sex cruises for singles may just be the thing you are looking for. There are plenty of singles cruises out there, and who knows, maybe some naughty time is in the cards!
Sex Cruises For Singles & Couples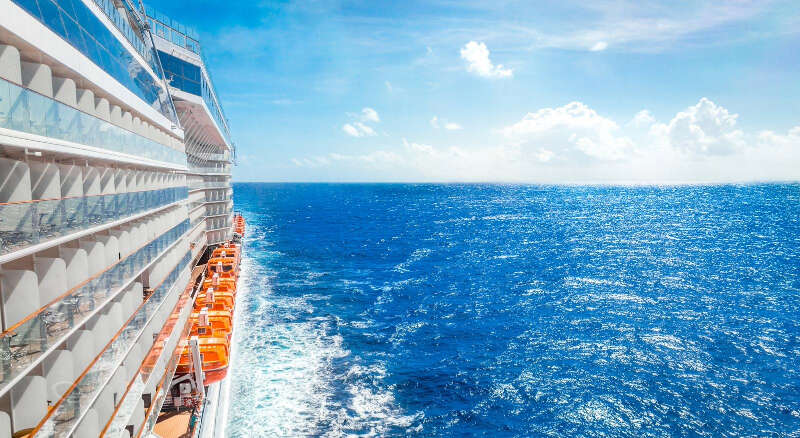 This post contains affiliate links. This means we make a small commission at no cost to you if you click through and make a purchase. All prices listed are accurate at time of publication. 
Know the difference
There's a difference between embarking on a cruise as a solo traveler, going on a designated singles cruise, or a sex cruise for singles or couples. If it's important to you to be around other solo travelers, make sure you don't accidentally end up on a family cruise with mom, dad, and a bunch of kiddos. Wouldn't that be a snore?
Resorts & Sex Cruises For Singles
Going on a cruise is perfect for the solo traveler for many reasons. Boredom is virtually impossible. Most cruise ships offer so much entertainment, you could be partying 24/7. Depending on the route you choose, you could relax and enjoy on board entertainment, or book excursions. Excursions can be a lot of fun. Who knows, you may just end up getting hot and heavy on a deserted beach with that cute guy you spotted at breakfast! Singles cruises can be one big party – if you choose to do so. If you are in need of R&R, you will be able to find a perfect balance on your ship. It can be very intense, no matter if you are looking for that special someone, or looking to simply enjoy sex cruises for singles. No matter what your expectation is, do not put pressure on yourself, and don't be shy. There's no need to stress about embarking on a solo adventure. You will be surrounded by like minded people, and you'll make friends in no time… maybe even some very special ones!
We highly recommend you book the Caribbean's naughtiest adults-only cruise by Temptation. Spend 6 days and 5 nights sailing from Miami to Nassau and Cozumel and party in an uninhibited atmosphere. Enjoy the clothing-optional areas, topless-optional areas, sexy theme nights, and so much more on this perfect sex cruise for singles!
If you love this idea of a sexy cruise, but don't want to wait until 2024 to get going, consider a vacation at one of Temptation's adult-only playgrounds, aka resorts. Topless-optional areas, sexy party time, and an overall sexy vibe are paired with top amenities in hot spot destinations.
10 Popular Cruises For Singles Leaving From US Ports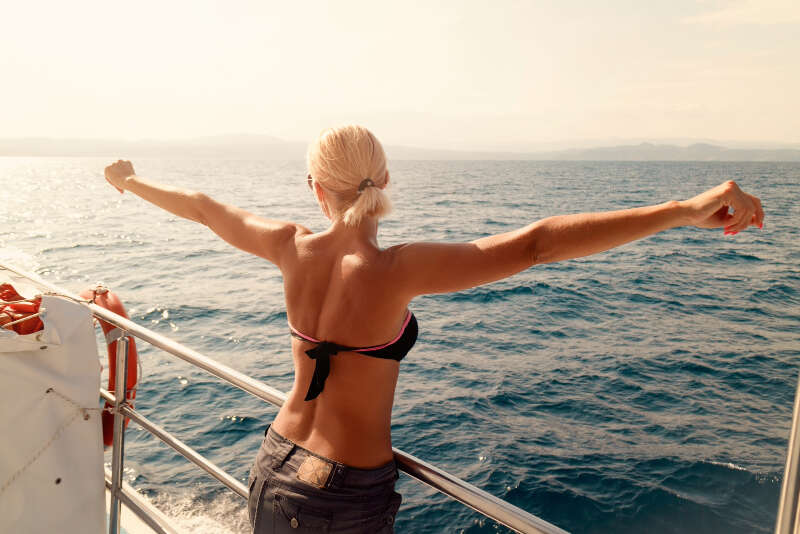 You can cruise to almost any place on earth. We have picked some popular routes and destinations for you here.
LGBTQ Cruises For Singles
Interested in LGBTQ sex cruises for singles? Here are 5 popular ones!
Sex Cruises For Couples
Do you want to visit awe-inspiring destinations with your partner AND experience a sensual ambiance for like-minded couples on an adults-only? Desire Cruises offers just that. They offer couples-only trips, and their beautiful ships include an erotic playroom, clothing-optional areas, provocative entertainment, gourmet dining, premium beverage package, and first-class accommodations. What's not to love? Have a look at their upcoming trips:
Do you love these trips, but the dates just don't work for you? Good news! Desire is not a one trick pony. Instead of going on a cruise, stay at one of their resorts. These all-inclusive resorts are an oasis for couples only. Like minded couples enjoy a large variety of activities, including a gym, pool, clothing optional volleyball, and varied evening entertainment at the erotic nightclub. Book your stay now!
Age Groups
An average cruise ship is huge and can hold several thousand people. And cruises aren't for grandma and grandpa anymore. The average age on a cruise is 30 to 50 years. The chances that singles your age will be on board is therefore great. But if you are concerned about this, or if you want to make sure you have plenty of eligible hotties to choose from your sex cruise for singles, make sure you choose an age-specific single person cruise.
10 Popular Sex Cruises For Singles Leaving From European Ports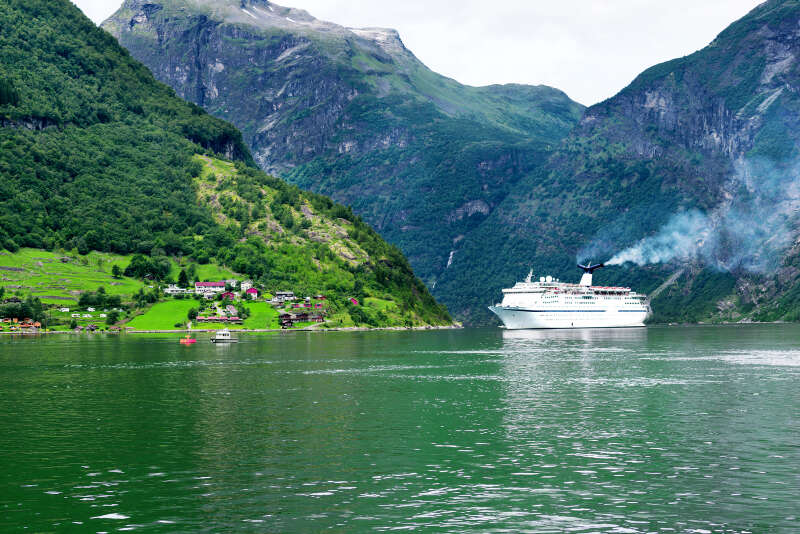 Need to know
There are things you need to be aware of when going on a sex cruise for singles. Most singles cruises won't get offer solo cabins, which means you'll have to bunk up with a stranger. Now – if Mr. Tall Dark and Handsome walks through that cabin door, you probably won't be too sad about sharing a room. But if your room mate doesn't strike your fancy, make sure to talk about dos and don'ts before your roomie walks in on you in a delicate situation. One thing you can do to ensure success on your sex cruises for singles is to take advantage of roommate-matching services. You can be paired with a fellow cruiser of the same sex (or not, wink wink!), and of a similar age range, if that's what you are interested in.
Most cruise lines, no matter if their cruise is singles only or not, will have special single events on the ship. This could be single-mingle dining, dancing lessons, group games, cocktail parties, and group shore excursions. This is good news. If you can not find a single-specific cruise, make sure to look at the on-board entertainment and events to find out if they cater to singles.
3 Popular Singles Cruises In Asia
Discover the beauty of Southeast Asia on this 9 night cruise.
Spend 9 nights enjoying the beauty of the Far East on this cruise.
Enjoy Japan for 9 nights.
Wanna Get Laid? We Got Some Tips
If you are booking sex cruises for singles and dream of that no holds barred, no strings attached, straight out of an erotic novel hookup, remember a few things:
1. Certain cruise lines, such as Carnival, are better for younger singles.
2. Pick your time of year. If you are in college and looking to hook up, book a cruise during spring break.
3. Pick a shorter route. While you might enjoy the added benefit of exploring new locations, a shorter cruise is cheaper, leaving you with more money to spend on fun events and drinks. Plus: in case you hook up with someone and things don't work out, you'll only have to avoid that person for a short time.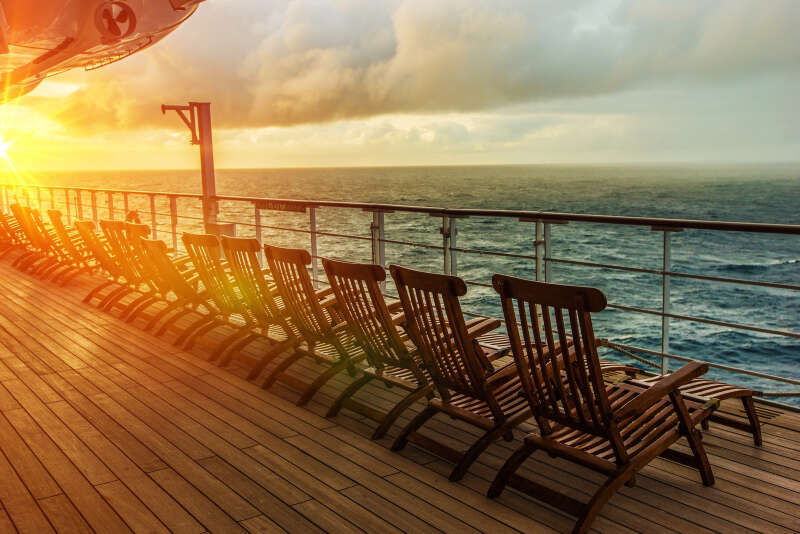 Timing is everything on sex cruises for singles. Got your eye on that cute girl from Cabin 4B? Don't hop into her bunk on day 1. All passengers must attend a muster drill, and wouldn't that be a buzz killer?
Remember that, just like in a hotel, there'll be housekeeping. Put out your 'do not disturb' sign. But even if you do, you'll hear plenty of activity when it's time for cleaning. if that bugs you, figure out what time they'll be in your area, and have your tête-à-tête elsewhere, or later.
Cruise ship walls aren't made out of cardboard, but you'll still be able to hear your neighbors. try and keep it somewhat quiet.
While that bartender may be the hottest hottie you've ever seen, he or she is off limits. Crew may seem flirty, but they can lose their job over sex with passengers.
3 Popular Singles Cruises From Australia & New Zealand
Enjoy this 8 night Australia cruise.
Live the South Pacific dream on this 6 night cruise.
A 14 night New Zealand cruise takes you to all the best places.
Her Adventures is an education and empowerment community dedicated to helping women explore beyond their boundaries. We welcome all people who identify as non-masculine/non-male to connect, educate and inspire each other with their stories, fears, knowledge, questions, and ideas. Because together we make each other strong. We hope you will join us and see the world.