It's summer time, and maybe you are off on your holidays, or just chilling at home. Pick up one of these books and they will bring adventure to you wherever you are in the world!
The stories come from the top of the world down to Antarctica. They feature hermits, castaways, counts, adventurers, criminals and explorers, and no book list is ever complete without a dusting of passion, love, revenge and the desire to create your own adventure.
This post contains affiliate links. This means we make a small commission at no cost to you if you click through and make a purchase. All prices listed are accurate at time of publication. 
Summer Holiday Adventure Book List
Here are our 8 book recommendations to kickstart your summer reading:
Happy Reading!
1. Badass Stories From Across The World: Tough Women Adventure Stories by Jenny Tough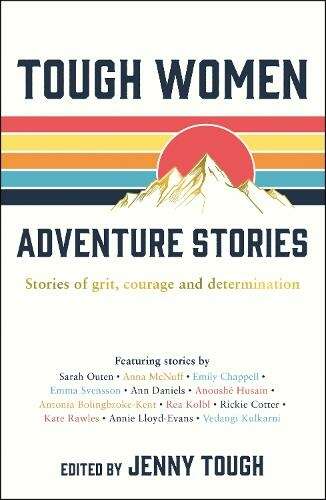 Kindle and Paperback – 304 pages
This is collection of all female adventurous doing what they love. They are all fearless, tough, and curious about our beautiful world. I guarantee you will love all the stories, and at least one will make your heart sing, and one will bring you to tears!
My two favourite chapters are Alone in the Jungle with Antonia Bolingbroke-Kent and Modern-Day Explorer with Ann Daniels – you can't help but put this book down and think what little or BIG adventure can I start to plan!!
2. Epic Tale: The Count Of Monte Cristo by Alexandre Dumas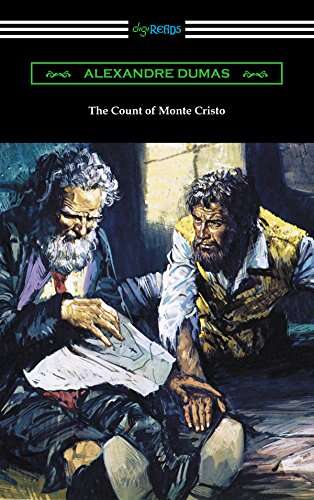 Kindle and Paperback – 1312 pages
Audiobook: 50 hrs
The epic tale of wrongful imprisonment, adventure, and revenge is also available as a film!
Edmond Dantes is thrown in prison for a crime he did not commit and confined to an isolated fortress. Here he learns of treasure hidden on the Isle of Monte Cristo. He plans his escape and uses the treasure to plot the destruction of the men responsible for his time in prison. Dumas' epic tale of suffering and retribution is inspired by a real-life case of wrongful imprisonment. The book was published in 1844 and is considered one of the great  thrillers of all time.
If you like this you may like one of his other famous books, The Three Musketeers.
3. A Netflix Film In The Making: Stolen by Ann-Helén Laestadius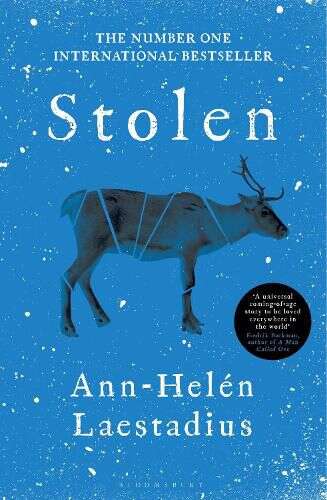 Kindle and Paperback – 416 pages
Audiobook: approximately 12 hrs
A moving and haunting book that has become an international sensation! It is the tale of Sami girls coming of age, and a powerful story about community, family, and justice. The Sami, Scandinavia's indigenous people, have suffered decades of injustice, and this is their story. This book took a while to get into, but slowly you become immersed in their lives and want to know what happens next.
4. The Perfect Long Holiday Read : The Pants Of Perspective by Anna McNuff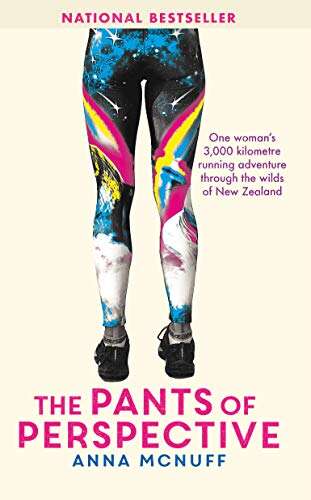 Kindle and Paperback – 538 pages
Audiobook: approximately 10 hours
This book is filled with 3,000 miles of adventures across New Zealand. This is Anna's solo running adventure, sleeping wild, and running up to 52 km a day. It is jam-packed full of honest dreams and dramas. The journey took 148 days – it gets you thinking! What adventure could you do in 148 days?
5. Another Perfect Long Holiday Read: The Adventure Revolution by Belinda Kirk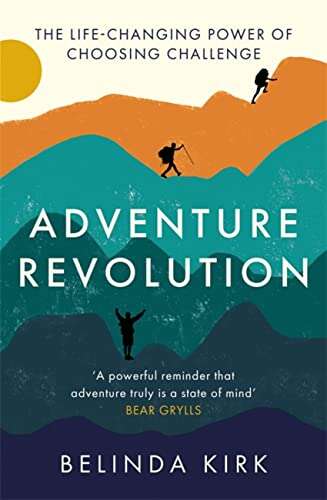 Kindle and Paperback – 256 pages
Audiobook: approximately 8 hrs
This book is a handbook for you to learn the tips and tricks of adventure and why it is so important to be part of the great outdoors. Take a look at chapter 11 – To Become Your Best You.
Adventure Revolution presents a compelling case for swapping your sedentary lifestyle in favour of a happier, challenging, and more adventurous life. 
If you love the book check out the Annual conference that Belinda runs!
The conference series explores the importance of adventure for wellbeing and mental health. For outdoor professionals, well-being practitioners, researchers, health professionals & all adventurers. This year's theme is 'Small Adventures, Big Impact'. Duration: 27th & 28th November 2023. Location: Near Sheffield, UK.
6. Our Greatest Living Explorer: Shackleton by Sir Ranulph Fiennes
Kindle and Paperback – 416 pages
Audiobook: approximately 12 hrs
"To write about Hell, it helps if you have been there". You know it is going to be an epic book with a description like that.
This is a biography of Ernest Shackleton, written by the world's greatest living explorer, Sir Ranulph Fiennes. In 1915, Sir Ernest Shackleton's attempt to cross the Antarctic was abandoned when his ship, the Endurance, became trapped in ice. The disaster left Shackleton and his men isolated on the South Pole, fighting for their lives. Their survival and escape is the most famous adventure in history.    
Out of all the books on this list, this is my favourite. I am always drawn to the cold and epic tales from early explorers. Ranulph is quirky, captivating, and has a never-ending pool of stories. If you get a chance go and see him live. Here are his Upcoming Tour Dates.
7. Can One Evening Change Your Life? The Girl That Climbed Everest By Bonita Norris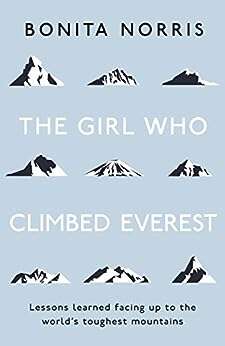 Kindle and Paperback – 272 pages
From Everest to K2, The Girl Who Climbed Everest is the story of Bonita Norris' journey undertaking the world's toughest and most dangerous expeditions. Once an anxious teenager with an eating disorder, it was the discovery of a passion for climbing that inspired Bonita to change her life. The book looks at the mental challenges, physical barriers, and the joys celebrated along her climbing journey. Bonita also imparts the lessons learned, encouraging you to harness greater self-belief.
This is honest, easy to read, and makes you think about your goals and your own personal summits.
8. A Spitsbergen Adventurer: A Woman In The Polar Night By Christiane Ritter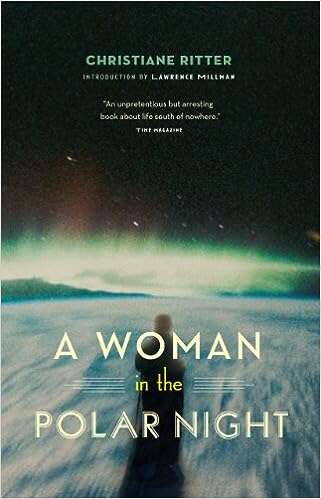 Kindle and Paperback – 224 pages
This book was written in 1934, after Christiane returned from her year in Spitsbergen. It has remained a classic ever since and has never gone out of print.
In 1934, the Austrian painter Christiane Ritter travelled to the remote Arctic Island of Spitsbergen to spend a year with her husband, an explorer. They were to live in a tiny ramshackle hut on the shores of a lonely fjord, hundreds of miles from the nearest settlement. After a harsh and bleak start, she fell in love with the Arctic world and embraced its beauty. She found the magic in her surroundings. This book is quick to read, full of beauty, and its rich description will carry you into her icy world.
It leaves you with the question: would you have the courage to live in such isolation?
Bonus Summer Read: Pick up a copy of  National Geographic. I have been reading this since I was a student, you will never be disappointed if you are curious about the world. Check out the articles on trail blazers and ancient rock art found along the Amazon in the July 2023 Edition.
Enjoy your Summer Adventures Reading
Do you have any book recommendations? Please email nickyc@daisyvw.com and we can include in out next book list.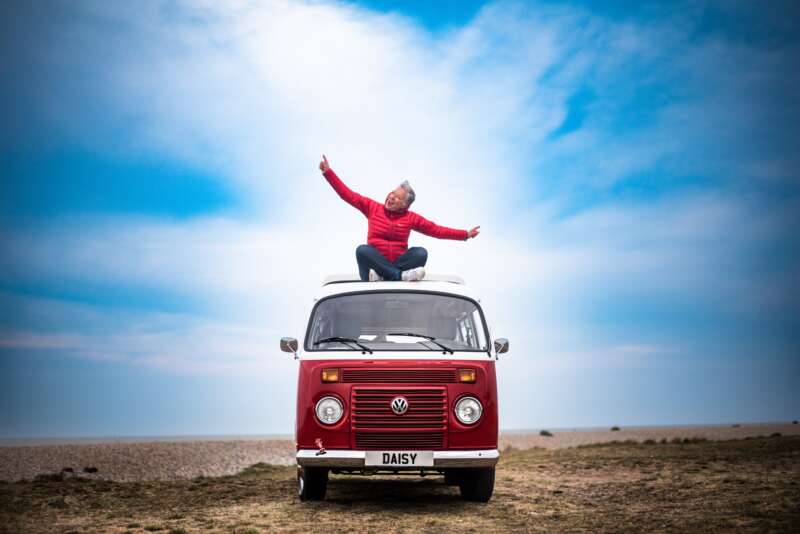 My very first adventure was on a Tall Ship called The Sir Winston Churchill when I had just turned 18.
I have loved adventures ever since. Although I still get seasick 30 years on!
I would describe myself as an everyday adventurer. I try and squeeze adventure into my every day from walks, swims and runs to film, podcasts and books. I am always on the look out for communities to connect with and adventures to be found.
I have just hit 50 and my adventure journey has changed so many times over the years, from a 20-year-old canoeing and sailing instructor, to a Mum with young children teaching them to embrace the outdoors through camping, building dens and cooking on open fires, to a mum of young teens when we surfed, coast steered, climbed Ben Nevis and swam in the North Sea!
My boys are in their late teens now and are slowly flying the nest, it is here I find myself now, ready to embrace the next stage of my adventure journey.
Embracing my new found freedom and loving being outside, I am ready to do some exploring!
My adventure journey has included Moonwalks, marathon walks along Hadrians Wall and the South Coast, firewalks, abseiling down castles, coast steering, a cross country ski marathon in the Arctic Circle, a wing walk and training in an Environmental Cold Chamber at the University of Sussex at minus 20!
I have just come back from running a 1/2 marathon in Greenland – the biggest and most extreme event I have ever taken part in. This Arctic adventure has definitely left me with a fire in soul for more adventures.
This year I am off trekking in Peru, visiting the Amazon Rainforest, hiking around the Isle of Wight and organising a mega sea swim for over 500 "mermaids" to celebrate International Women's Day.
When I am not on an adventure I am working with my beautiful VW Camper Van called Daisy on photo shoots – if you want you or your business to stand out from the crowd then its time to book a branding shoot with Daisy.
See what DaisyVW has been up to
Photo Shoot Dates: Private shoots also available on request
Check out The Big Mermaid Dip for International Women's Day in Brighton 2024 – March 11th – Watch out for March 2024 Dates