Are you wondering how to pack a backpack for travel? Packing a backpack for travel is entirely different from packing one for school, a short hike or a day trip. So if you've struggled to get everything into your back, if you get thrown off balance by your backpack or have stuff poking at your back, let me share my packing tips and tricks with you. Because let's face it, not all of us have the brute force to carry around a heavy pack, so we need to be smart about it instead.
I've backpacked through large parts of Europe and even moved countries twice with my trusty 40+10L backpack, so I probably made every mistake there is to make, now you can avoid them, no matter if you are opting for urban backpacking, or backpacking out in nature.
How To Pack A Backpack For Travel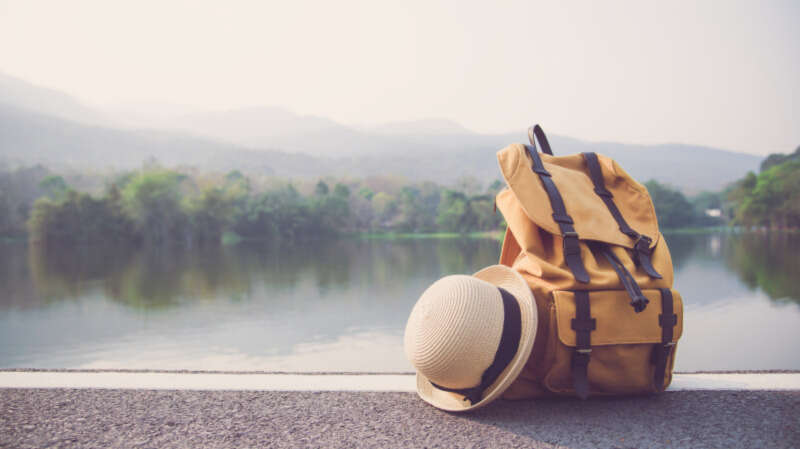 1. Finding the right backpack
If you already have a backpack that suits your needs, well done, you can skip this section. Otherwise, consider what you need the backpack for, what needs to fit inside, and how much you can carry, or how long you'll need to carry it.
A. The Type
There's a wide variety of backpacks available, each for a different purpose. But first and foremost, there is now a variety of backpacks tailored to women's needs and bodies. And other than razors that are pink and work worse than the ones for the guys, this time it makes sense. Depending on your body anatomy, a women's backpack might fit your physique better and help you carry the weight easier.
If you are planning to go on a hike, whether short or long, or generally plan on carrying your backpack a lot, you want to consider a backpack with a frame. This adds stability, and a heavy backpack feels lighter, because it rests better on your back. However, these bags are slightly heavier than those without a frame.
If you only have to carry the weight for short times, e.g. to the plane, from the plane to the train and then to the hostel, a frameless backpack gives you the same space without the extra support and weight that comes with it. This backpack will not be as comfortable, which makes it more ideal for short carrying times.
If you fly often, you should get a backpack that perfectly fits the dimensions of carry-on luggage and fills it out almost completely. Yes, they might look a bit awkward, but give you the maximum space you are allowed to bring on board.
If you carry a lot of things and prefer to generally wheel luggage around but hate carrying a suitcase, there are also wheeled backpacks!
Generally, whatever need you have, there's a backpack for that. If you have a lot of luggage and don't want one massive bag, there are bags like the Osprey Fairview, which comes in different sizes. All models have clasps on the shoulder straps, enabling you to clip smaller bags to them. This makes it way more comfortable to carry a second bag than do the old strap over strap Tetris that always ends up with something slipping.
B. The Size
As you might have guessed, the size of a backpack depends on how much you want to bring with you. But you should also consider being able to carry the beast. Remember how in 'Wild' Cheryl Strayed struggles to carry her monster pack? That could be you: bigger is not always better. A bigger backpack might tempt you to overpack, but we'll come back to that in the next part. For now, consider how much you can carry on your back for the amount of time you need to carry it for. If you're going backpacking by train, this weight might be higher, as you don't have to carry it as much as if you were backpacking on foot through the countryside.
If this didn't quite help you yet, go to a store near you and find a kind shop assistant who'll patiently help you find the right fit for you.
2. Choosing what to bring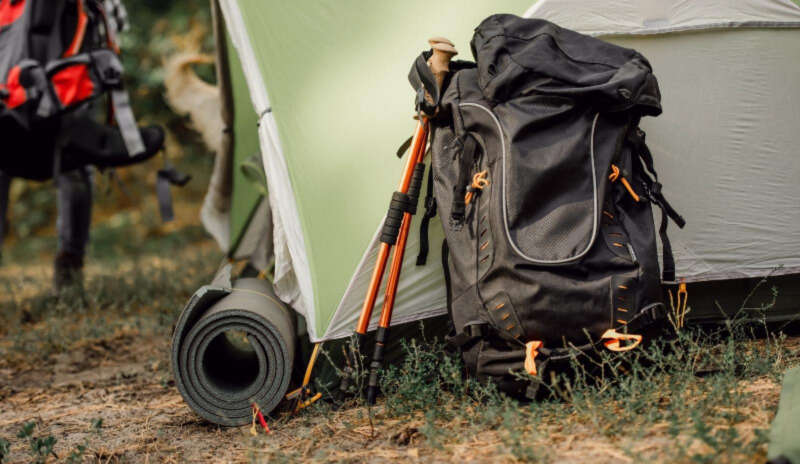 Consider writing a packing list or putting everything you want to bring on your bed when you start to think about how to pack a backpack for travel. Sort it into different piles: need to bring, should bring, and want to bring. This way you will think about what you actually need to bring, which helps against overpacking. Mostly this is an issue with clothes. You don't need five extra undies in case you shit yourself. One extra is fine, you can always wash one in the hotel sink in the worst case scenario. You can also consider if you want to integrate doing laundry on holiday, reducing the number of clothes you have to bring drastically. Personally, I like to bring enough clothes for 8 days and then wash them weekly. Also, as long as you're not travelling way off-grid, you can just buy new trousers if you rip yours or can't wash them.
3. Packing helpers and tips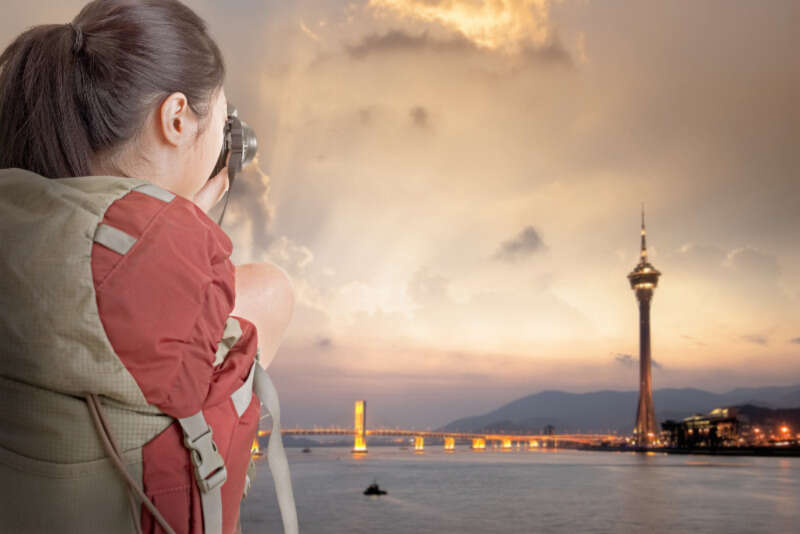 There are many gadgets that help you pack more efficiently and save space. That's awesome. My two favourite packing gadgets are two types of compression bags. One type is plastic, and essentially like extra large ziplock bags that you can use to get the air out of bulky sweaters, making them more compact. When you're getting something like this, make sure to get one that you can simply squeeze the air out of without needing a special vacuum pump, because then you'll also have to lug that around. For a more stable option, these also are made as coated fabric bags with a little valve to press out the air. These don't rip as easily and are more sturdy and reliable, but also cost more. If you're using them often, they might be worth the investment.
The other option is a fabric bag with strong zippers. You can fill the bag and then close an additional zipper that compresses the bag size. This is especially handy for compressing dirty laundry, underwear or folded shirts.
If you want to compress your clothes without any helpers, this is by far my favourite hack: fold a t-shirt in half, place two socks and a pair of undies at one of the short sides, the sock openings should reach over the edge facing outwards. Then you roll this little packet of clothes up, like a sausage, as tight as you can, and wrap the socks around once it's all rolled up. Voilá, clothes sausage.
4. Packing order
How to pack a backpack for travel: There is a clear packing order that helps the weight feel more comfortable on your back. You start by putting heavy things at the bottom. Think shoes, camera, etc. This should sit on your lower back, as close to you as possible. This is the most important rule of packing, from here on, it's smooth sailing.
Put flat objects on the back of your pack (unless your backpack has a curved back). This will make the wear of your backpack more comfortable.
Make use of all the small pockets and fixtures. Obviously, the bottles go into the bottle holder, but maybe you only have one. In that case you could put a tripod or similarly shaped object into the other. Put important things in the pockets that you can reach easily, but beware that there's a theft danger if you're in a crowd. Consider a fanny pack for your important documents. These are generally easier to carry with a backpack than over the shoulder bags, and they are safer than tote bags.
Don't be afraid to start over. If your Tetris game of packing the backpack doesn't feel quite right, start all over and try again. This might be tiring and no one likes to do it, but it's necessary sometimes, and practice makes perfect, soon you'll get the hang of it.
Try it on. Before leaving make sure to try the backpack on when fully packed to see if you did a good job. Otherwise, go back to the last tip.
5. Fitting the backpack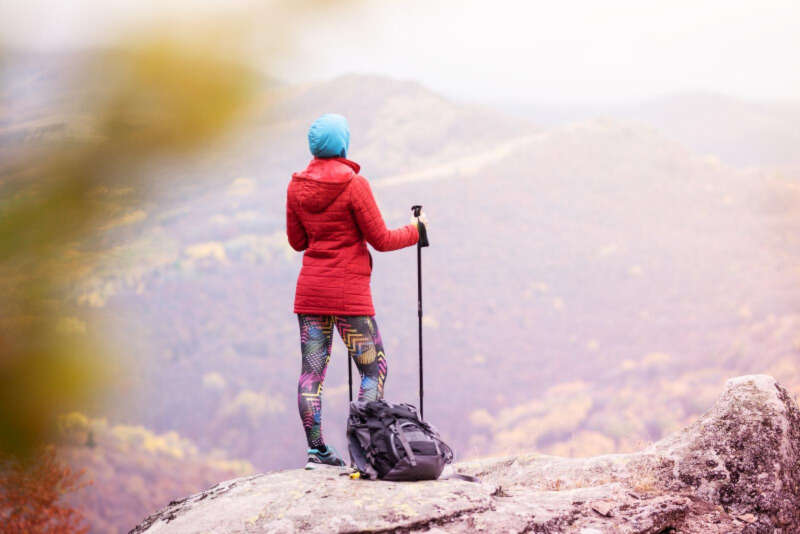 Now that your backpack is packed perfectly, there's one more important thing left: fitting it, aka adjusting all the little straps. The amount of straps might vary depending on the type of backpack you have.
For hiking backpacks, it is important that the hip strap rests on your hip. This helps you carry a heavy pack without breaking your back. I know, my fellow sister with awkward hip bones, you might get bruises and that's okay.
For a backpack with a hip strap, the shoulder straps should support the backpack sitting on your hips. For other backpacks, I found it to be most helpful to try different lengths of the straps and see what feels most comfortable.
If you are lucky enough to also have a chest strap, use it! Yes, it looks dorky, but it helps to take some pressure of your shoulders, which are being pulled back by the weight.
Hopefully this answered all your questions about how to pack a backpack for travel!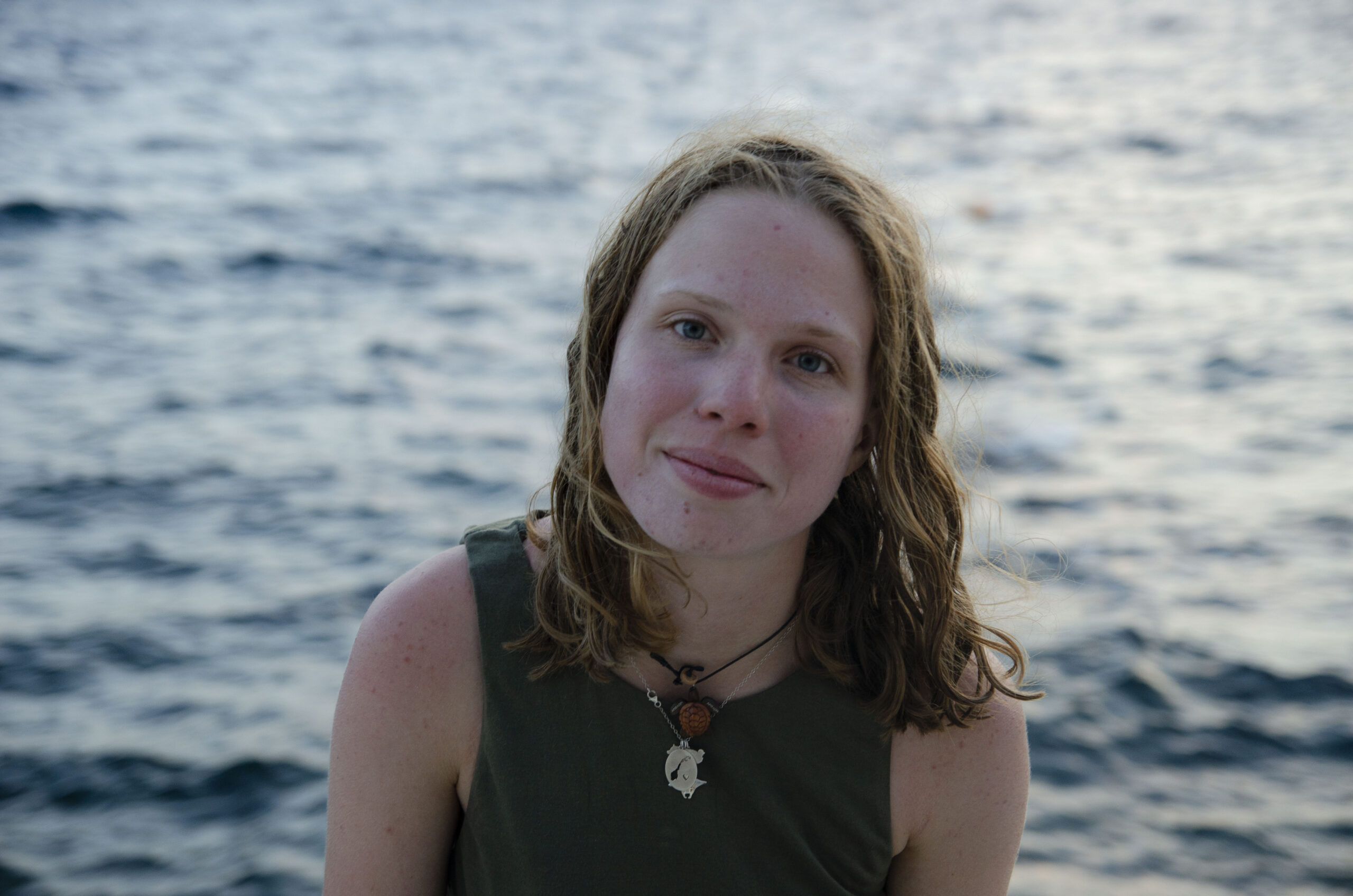 I love road trips and the ocean. I used to rescue sea turtles and now do my masters in intelligent adaptive systems meaning no travel for a while. If you like my adventures, there's more to see of them on my Insta, and, if you speak German, my travel blog.