Would you like to take a day trip to Salem MA in October? We can help you plan it! Salem is a coastal city in Massachusetts, located just North of Boston. It gained fame (and notoriety!) for the witch trials which took place from 1692 to 1693, in which 20 people were sentenced to death. But Salem isn't just about that. There are historic sites, parks, and museums that are well worth visiting. Based on its rich history, Salem, also known as Witch City, is a very popular destination year round, but especially in October, with Halloween looming on the horizon. On top of all that, fall in New England is something everyone has to experience once in their lives. Once the leaves start turning, there's no better place to be than any of the beautiful states in New England. While the entire month of October is the best time to visit, for the weather, fall foliage and all things Halloween, the weather has the potential to still be pleasant in early November. So pack your bags, and head out! We have curated a list of must-do things in Salem Massachusetts.
This post contains affiliate links. This means we make a small commission at no cost to you if you click through and make a purchase. All prices listed are accurate at time of publication.
A Great 1 Day Trip To Salem MA In October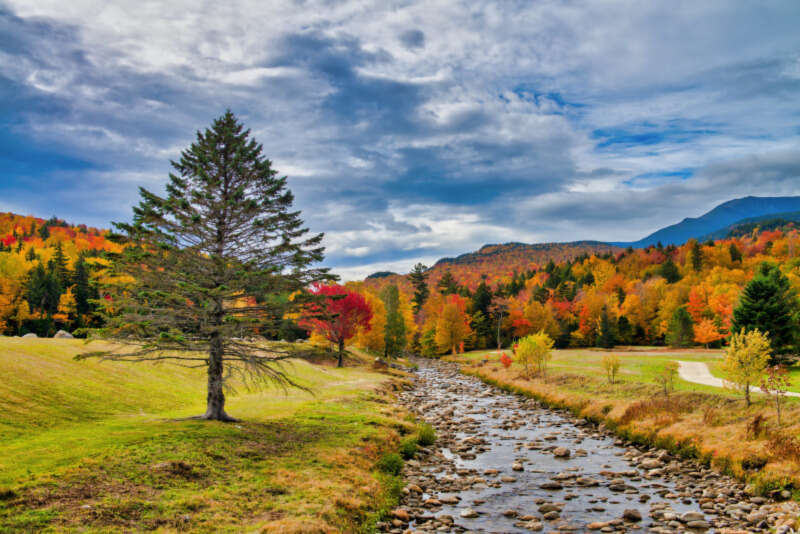 How to get there
The city of Salem is located about 20 miles from Boston, which makes it easy to get to. Boston has an international airport you can fly into. From there, head on a short ride to Salem on the MBTA Commuter Rail, or rent a car and go on a road trip!
A short history of Salem's founding and a quick history of the Salem witch trials
As you have gathered already from the introduction, Salem, Massachusetts, has been around for quite a while. The town was founded in 1626. Salem is Hebrew for peace, which, considering what happened in the late 1600s, is a bit ill-fitting. In 1629, Salem was granted permission to self-rule and be autonomous by Charles I, then the ruling monarch of England. In 1637, trade was established with places as far away as the West Indies. Shortly after, Salem began to build up its defenses, formed a militia during the same year, and proceeded to establish two forts: Winter Island, in 1643, and Fort Pickering in 1644 (you'll hear more about these forts later!). The year 1675 marked the completion of the Witch House, which was the home of Judge Jonathon Corwin, and the location where he held preliminary hearings for the witch trials. These trials, the event Salem is best known for, began in February 1692. 20 innocent people were executed. Not just women, but men as well. So if you love spooky destinations, Salem is a can't miss Halloween vacation spot for you!
Best Things To Do In Salem In October
It doesn't matter if you are coming to Salem for all the witchy things, or if you want a good mix of activities. There's plenty to do and see!
Salem Trolley Tour
A Salem Trolley tour is a great way to see all there is to see, after which you can head out on your own and visit the main attractions you have on your list for your day trip to Salem.
Salem Witch Museum
During the month of October, the Salem Witch Museum is the town's busiest museum – no surprise there, it is one of the best places to go if you love spooky, and one of Salem's main attractions! It consists of two different exhibits. The first one is centered around the witch trials and allows the visitor to fully experience these tragic events and the intrigue and lies that led to them. The second exhibit is named 'Witches: Evolving Perceptions'. It focuses on the meaning of the term witch, and how the term developed through the ages. A visit takes around one hour and fifteen minutes.
You can visit year-round, but note that the museum is closed on Thanksgiving, Christmas, and New Year's Day. They also close down for a few weeks in January for necessary maintenance. But, since you are planning in October, you are good to go! Hours are from 10 am until 5 pm year round, except in July and August when they are extended until 7 pm. Because the museum is extra busy in October, they implement special opening hours. Click here for up to date October hours!
Admission is $17.50 USD for adults, $16 USD for seniors, and $14.50 USD for kids between the ages of 3 and 14.
Things you need to know when visiting in October: tickets are ONLY available online, not at the door. Tickets are ONLY available for same day admission. Plan on encountering heavy traffic if you are driving into Salem. If you are late, you'll lose your right to admission.
Get directions here.
Salem Witch House Museum
While it seems confusing that there is a Witch Museum and a Witch House Museum, they are, in fact, two different museums. The Witch House is the only house in Salem with direct ties to the witch trials. It's the house that belonged to Jonathan Corwin, who, along with his family, played an active role in the witch hunts that preceded the famous witch trials. Tour the house and explore the connection between everyday life in the 17th century and the horrors that are now the most notorious event in Salem's history.
Hours for the museum are as follows: March 15-November 15 daily from 10 am – 5 pm, November 16 – March 14 Thursday-Sunday 12pm – 4pm. Admission for a guided tour of the Jonathan Corwin House is $10.25 USD for adults, $8.25 USD for seniors, and for kids between the ages of 6 and 14 it's $6.25 USD. A Self-guided tour is also available, for $2 less per ticket. Admission for children under 6 is free.
Get directions here.
Witch Dungeon Museum
The Witch Dungeon Museum is quite the experience. Enter and you will suddenly find yourself in the Salem of the year 1692. Professional actors reenact the scenes of the witch trials. It's a great place to get a true idea of what it felt like to live back in the 17th century, and the ultimate Halloween experience!
This museum is open from April 1 until November 30, and the hours are 10 am to 5 pm. Tickets can be had for $13 USD for adults, $12 USD for seniors, and $10 USD for children between the ages of 4 and 13.
Get directions here.
Witch Costume Photo Shoot – Olde Salem Village theatrical set
To proper document your Salem day trip experience, book a witch costume photo shoot! Playing dress up is fun, and you'll cherish those memories and pictures for years to come! Book ahead of time, October is a buy month in Salem!
Hocus Pocus Tour
If you haven't seen the movie Hocus Pocus, you should definitely watch it before you head to Salem for one day. It's a fantasy comedy, filmed in 1993, starring Bette Midler, Sarah Jessica Parker, and Kathy Najimy as a trio of witches who are accidentally brought back to life by a teenage boy. It's funny and cute, and worth watching so you can partake in the Hocus Pocus Movie Locations Tour. You'll see the filming locations of this iconic movie, learn about the history of Salem, and get a free Hocus Pocus souvenir on the walking tour! A great way to spend some time!
Salem Witch Trials Memorial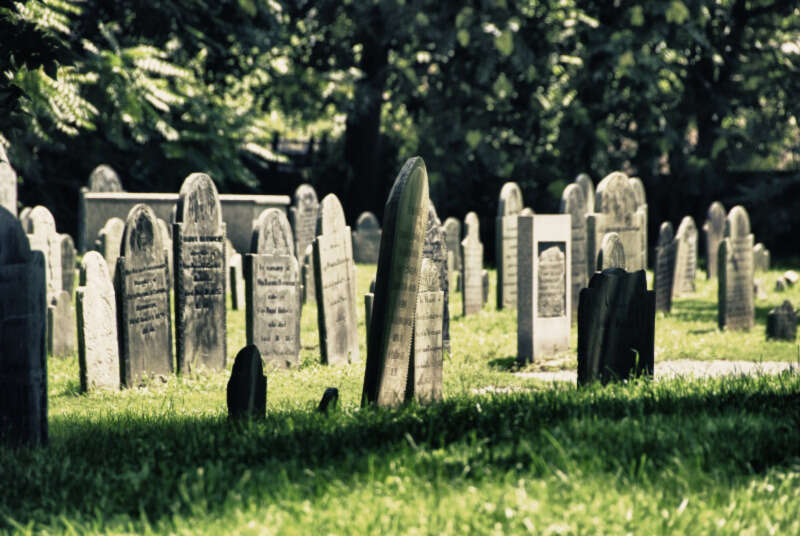 The Salem Witch Trials Memorial is simple yet stunning. Four foot high granite walls and granite benches commemorate those whose lives were lost in 1692. Locust trees grow in the center, because it is believed to be the kind of tree that was used for hangings back then. Walk along the path and contemplate the events. Adjacent to the memorial you will find the Old Burying Point Cemetery, also known as the Charter Street Cemetery, which is among the oldest cemeteries in the United States, and the oldest in Salem. Here you will find the graves of John Hawthorne and Bartholomew Gedney, who served as trial magistrates.
Get directions here.
Witch Village & Wax Museum
Adjacent to the Witch Trials Memorial are the Salem Witch Village and the Salem Wax Museum. If you are visiting during Halloween season, which is really the best time of year to come to Salem, you must stop in this area. Haunted Houses, guided tours, and gift shops selling everything from maritime gifts to confectioneries to books, t-shirts, and, of course, all the supplies you could ever need to practice witchcraft, are located here.
Walking Tours
Walking tours are the best way to explore a city and get the lay of the land. The History and Hauntings of Salem Walking Tour is led by a local historian guide who will expertly inform you about Salem's history, the spooky and the not so spooky parts. Exploring a new-to-you place with a tour guide is great, because you get local, in-depth information. This tour is ideal for first time visitors to Salem, Massachusetts. For an even spookier option, choose the night walking tour! If you prefer to visit only the haunted sites, opt for a ghost tour. The Salem Ghosts: Witches, Warlocks, & Hauntings tour is a great choice if you love ghost stories! Have you watched and enjoyed the "Hail Satan?" documentary on Hulu? Then you should opt for the Satanic Salem Walking Tour. The tour guide is an expert in occultism, witchcraft, and a member of The Satanic Temple!
Street Performers
October is prime season for street performers. Lots of them pop up in Salem during the month of October to take advantage of the abundance of visitors. You'll see ghouls and witches vying for your attention! Some of them are members of Salem's Black Hat Society, and you can even book those performers for weddings and other big events!
Haunted Happenings
Haunted Happenings is a festival that takes places in, you guessed it, October. It claims to be the world's largest celebration of Halloween, so check the calendar and head out there when the festival is on! What can you expect? There's something for everyone: parades, special events, psychic readings, parties, fairs, and lots and lots of people in amazing costumes to look at.
Peabody Essex Museum
In 1799, the East India Marine Society was founded in Salem. Its members were Salem captains and supercargoes who had sailed beyond either the Cape of Good Hope or Cape Horn. The Peabody Essex Museum displays items that these captains collected on their travels, which took them to Africa, Oceania, the northwest coast of America, Asia, and India. Explore their outstanding collection of art such as sculptures, drawings, paintings, and more. Book lovers can't miss the Philipps Library, one of the oldest libraries in the United States (Books lovers should also join the Girls Who Travel Book Club!). See Yin Yu Tang, a Chinese house dating back 200 years that's been brought to the United States. See the Art & Nature Center, the historic houses, and make sure you don't miss the gardens!
The museum is closed on Wednesdays, Thanksgiving, Christmas, and New Year's Day. Hours on the other days are 10 am until 5 pm. You can purchase your ticket online or call them at 978-542-1511. Admission is $20 USD for adults, $18 USD for seniors 65 and up, and $12 USD for those 12 and younger.
The museum is located on In Downtown Salem, on Essex Street, a no car pedestrian zone that's home to museums, shops, restaurants, and much more. While the PEM isn't a Halloween-themed activity, it's well worth a visit.
Get directions here.
House Of The Seven Gables
The House Of The Seven Gables is a historic site in Salem Massachusetts, the Witch City, and a perfect addition to your October trip. The house was built in 1668 by sea captain and merchant John Turner I and his wife Elizabeth, and three generations of Turners lives in it before it was eventually sold to Captain Samuel Ingersoll, another captain who ended up dying at sea. The next owner was Ingersoll's daughter Susanna, who was a cousin of the famous writer Nathaniel Hawthorne. The writer's visits are said to have inspired his novel The House Of Seven Gables, which was published in 1851. Today, the house is run by a nonprofit organization who uses it as a museum.
You can visit every day between 10 am and 5 pm. A mansion tour package is $25 USD for adults, $20 USD for seniors, and $17 USD for children between the ages of 5 and 17. Included in this tour package are a guided tour of the mansion, which takes around 45 minutes, a self-guided visit to the Nathaniel Hawthorne birthplace, and a stroll through the Colonial Revival seaside gardens. The Museum Store shouldn't be missed either! The House of Seven Gables is well worth your time.
Get directions here.
Salem Maritime National Historic Site
Visit the first ever national historic site established in the United States! The Salem Maritime National Historic Site is a nine acre park managed by the National park Service. Along the waterfront you'll find twelve historic sites such as the replica of a trade ship from the late 18th century, and the Derby Wharf, a half mile long wharf which was home to many hundreds of ships who went to and from Salem to engage in the trading business. It tells visitors the story of Salem's trading history, highlighting the merchants and sailors who built that industry in this area.
Stop at the Salem Armory Visitor Center, hike the 0.38 mile long Derby Wharf National Recreation Trail, which ends at the Derby Light Station. Visit the Pedrick Store House, a former merchant's warehouse, originally built in Marblehead, which is a city located just across the water from the Witch City. Finally, relax in the Colonial Revival Garden.
Get directions here.
Salem Common
Are you in need of some R&R after so much activity? Head to Salem common, a beautiful park right in the heart of the city. Eight acres of greens invite you for a walk or sunbathing, and it's the perfect place for a picnic, weather permitting!
Get directions here.
Old Town Hall
Built in 1816, Salem's Old Town Hall is a beautiful historic federal-style building you can rent for events! It's also used for cultural events, so keep an eye on their calendar and see if anything interesting happens while you are visiting in October.
Get directions here.
Historic Homes
If you love historic buildings, you have come to the right place. In Salem, you will find no less than eighteen First Period houses, which were built between 1620-1720, the first century of English settlement in America. Here are their locations:
4 Becket St.
Pickering House, 18 Broad St.
John Ward House, 7-9 Brown St.
Pickman House, 43 Charter St.
Stephen Daniels House, 1 Daniels St.
William Murray House, 39 Essex St.
Christopher Babage House, 46 1/2 Essex St.
Narbonne House, 71 Essex St.
Judge Jonathan Corwin House, 310 Essex St.
Eleazer Gedney House, 19-21 High St.
House of Seven Gables, 54 Turner St.
Hathaway House, Old Bakery 54 Turner St.
Retire Beckett House, 54 Turner St.
Have anything you would add to this list? Let us know in the comments!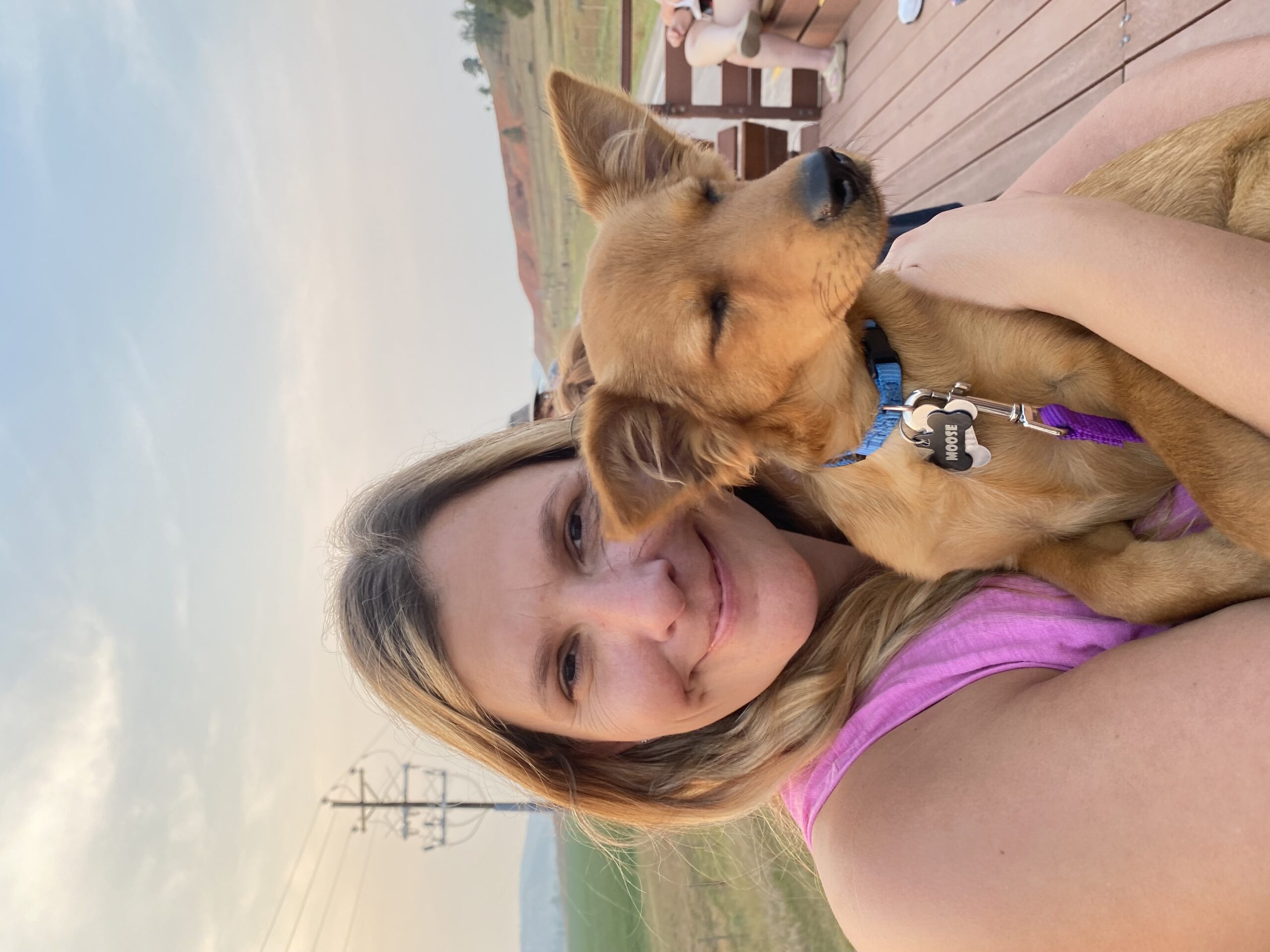 Jenny grew up in Germany. All she ever wanted out of life was to leave and have adventures. Jenny always traveled as much as the budget would allow, and when she met her husband traveling became a full-time thing. You can follow Jenny on her blog and Facebook.