I love music festivals. I have been living on and off in Asia for over 6 years now, during that time I have had the chance to go on some pretty incredible trips. Needless to say that I had covered the ordinary sightseeing spots pretty quickly and I was hungry to experience more from traveling. I was looking for something which was off the beaten track but still resonated the culture of the city or country I was visiting, which is how I found myself traveling all over South East Asia for music festivals. I have now been to over 60 festivals in three years, and still counting! Here are five reasons why going to music festivals is such a fundamental part of my travels.
5 Reasons I Travel Asia for Music Festivals
The Music Festivals are always somewhere you wouldn't normally go to!
Most music festivals take place in locations that are not cited in any guidebooks or travel pages. And more often than not they are held in some truly magnificent places which are really worth visiting. Music festivals open you up to a new range of places to visit and enjoy. I've found myself at festivals hosted on beaches, in the mountains, in a castle, and so many more extraordinary places I would never have thought of going to were it not for these events.
In addition to this, sometimes the locations can be a little obscure and random, they will force you to be resourceful and figure out which way is best to get there. This is an invaluable skill to develop on your travels so you never feel daunted about how to find your way in an unfamiliar location.
You will be feasting on the best local foods!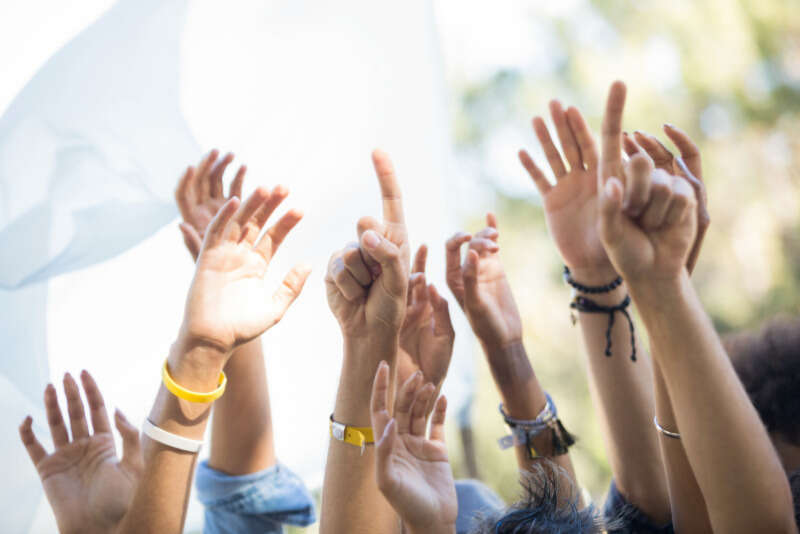 Music festivals organizers know they need to make sure the audience is well fed in order to keep them happy. No one likes a grumpy festival goer! To make this happen they always rely on the best local vendors and their culinary delights to keep their audience's hunger at bay. Going to Asia for music festivals is a fast track and fail proof way of being able to dive straight into all the highlights of that city or country's cuisine all whilst skipping all the hours of research you normally put into finding the best local food spots.
You meet so many wonderful people!
I always find that going to a music festival is a great way to meet other travelers, which is good if you are ever looking for a travel buddy or to get advice through listening to their experiences. Don't worry if you are shy! Music festivals have a special way of uniting people. Peoples' boundaries are usually more relaxed in those circumstances as everyone is there in high spirits and to have a good time, this definitely makes it easier to talk to people. You will undoubtedly leave with a few more friends than you came with and leave feeling more confident than ever from having had the courage to open up to people.
You will try your hand at something new.
Music festivals always have a really unique activities program. You will probably encounter workshops you have never heard of before so this is your chance to develop new skills and discover new facets of yourself. You may even have a skill-set that you think you can share with the people at the festival, in which case you should reach out to the festival team and share your wisdom! Anything is possible – you should just go for it and try anything that picks your fancy! Those skills will act as a strong reminder of your travels that you can apply to your everyday life when you go home, and can even introduce to your friends and family.
You're exposed to a big dose of culture in a nutshell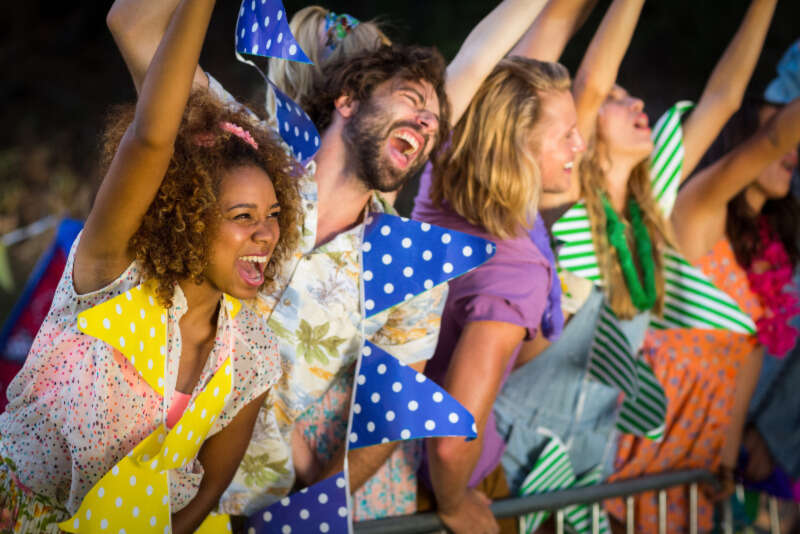 Music festivals usually highlight and pay homage to the city or country they are located in by exposing audiences to subtle glimpses of culture through music, food, art, fashion and more. I find it is a more interesting way and efficient way of understanding the local culture as you are in a more intimate setting, you are more likely to ask questions and the stories you will hear will be of first hand experience from locals. And this will not only be historical culture but more modern and recent cultural developments, things you would not normally see on a tour! Traveling Asia for music festivals is something I highly recommend!

Charlotte travels the world and writes festival travel guides that provide you with all the information and advice you need so you don't ever have to worry about the planning passes of your festival adventures and can solely focus on having fun! You can read more of her festival travel guides, tips, and tricks on her blog,The Nitty Gritty Guide to Festivals! You can keep up with her on Facebook and Instagram.