Many people assume that if you're a woman traveling by herself, something bad will happen along the way. They assume women can't care for themselves in wild terrain.
6 Safety Tips for Women Traveling Alone in the Wilderness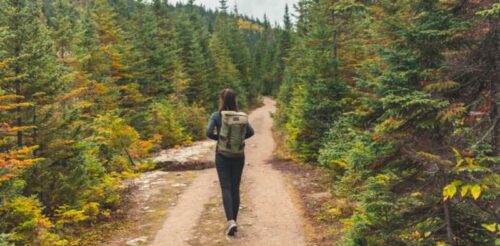 If you want to travel alone, don't let this fear hold you back; you should trust your common sense and capabilities. On top of this, try some of these safety tips for women traveling alone in the wilderness.
1. Research Destinations Before Exploring
Before wandering through the wilderness, research the area. Wilderness typically lacks roads or trails. Get familiar with the land's terrain, wildlife, and weather. Additionally, print a map of the land and bring a compass in case you lose cell phone service while hiking.
2. Pack Clothing for All Types of Weather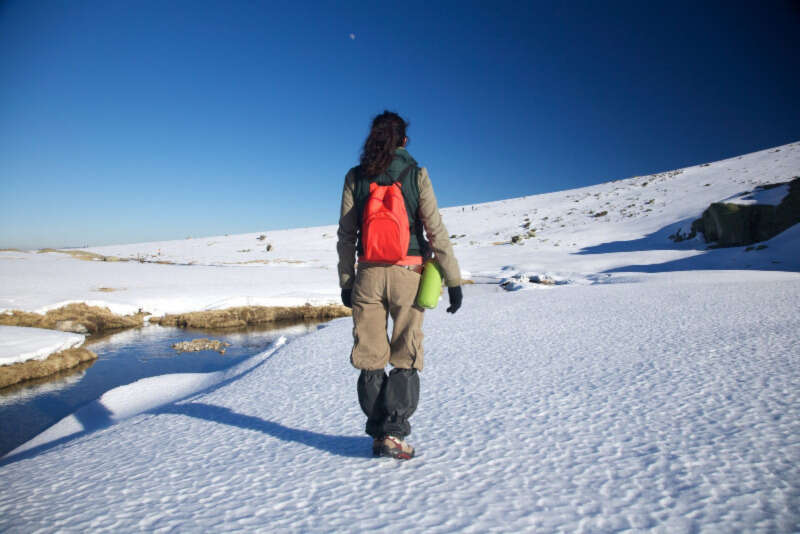 While you want sunny weather and comfortable temperatures, you never know when a thunderstorm with break out and leave you drenched from head to toe.
First, don't forget the many reasons to wear moisture-wicking thermal clothes. These garments will regulate your body temperature and expel moisture from both rain and sweat. Next, pack a hooded waterproof jacket. In case of a rainstorm, you can safeguard yourself from the cold water falling from the sky. Finally, bring additional layers, as temperatures could suddenly drop. Finally, bring base-layer clothing to ensure you're safe throughout your exploration.
3. Give a Trustworthy Friend or Family Member Your Cell Phone Location
Some people underestimate the benefits of a loved one having your cell phone location. In the event of an emergency, your phone's location is a helpful resource. It can direct authorities to your whereabouts if the phone is with you or to the last place you were if the phone gets misplaced.
4. Keep Headphone Volume to a Minimum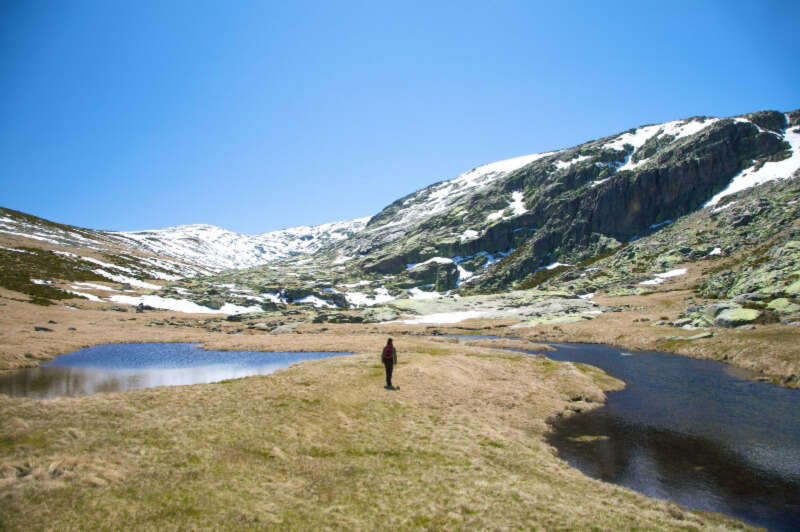 Though you might love listening to music or podcasts throughout your hiking adventures, it can weaken your awareness. To strengthen alertness to your surroundings, use both earbuds at a low volume or one earbud at a slightly higher volume. This lets you hear all around you and take action immediately in case of an emergency.
5. Bring a First Aid Kit
Perhaps you stumble on a rock and scrape your knee or get a massive headache while out hiking. No matter the impairment, be ready with a first aid kit. Store gauze pads, bandages, disinfecting ointments, and a few medications in the kit.
6. Consider Carrying Items To Protect Yourself
A first aid kit and ample clothing aren't the only things that will help protect yourself. A whistle is a great tool to use if you ever get lost and need to alert anyone happening to be nearby.
Additionally, you might consider bringing like a pocketknife, pepper spray, and bear spray. Whether a person or an animal comes too close for comfort, you can be ready to protect yourself.
As you explore untraveled terrain, remember these safety tips when traveling alone in the wilderness. Stay aware of your surroundings while taking in the magnificent sights so you can return home safely. Now, you're prepared for your next hiking excursion!