Croatia is a fantastic destination, no matter if you are looking for 21st birthday vacation ideas or for single travel tours 50+. But what is the best time to visit Croatia? This country is often referred to as the hidden gem of the Mediterranean. Hugging the Mediterranean Sea to the east of Italy, Croatia can be described as: "if Italy and Greece fell in love and had a baby".
Best Time to Visit Croatia, Hidden Gem of the Med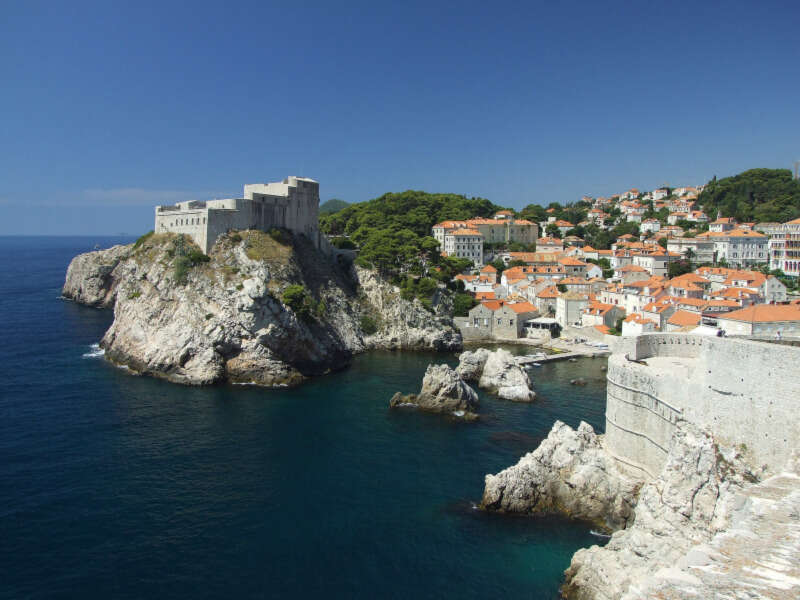 Tourism
With a population of just over 4,000,000 in 2021, Croatia is less densely populated than other, more popular European destinations. With 19.6 million tourists in 2019, it is also less popular for travelers. However, that is rapidly changing. With Game of Thrones, Star Wars, and other large franchise movies being filmed there in recent years, more and more tourists are becoming intrigued by Croatia's charm and all that this beautiful Mediterranean country has to offer.
The best time to visit Croatia
While more and more people come to this beautiful country, many wonder: what is the best time to visit Croatia? How to best experience everything the country has to offer? The short answer to that is: it depends on what you're looking for. Croatia is a beautiful destination to visit all year round. The best time for you to go simply depends on what you want your experience to look like. We've broken down what each season looks like, and what the best things to do in each season are. This will help you to plan your best possible trip to the Mediterranean's hidden gem.
Summer: June, July, August, September
During summer, the average temperatures range between 66 and 86 degrees Fahrenheit (19-30 Celsius).
Pros:
Best time for swimming, boating, and other activities on the water, as well as outdoor activities
Warmest temperatures
Lots of outdoor activities like music festivals and other cultural festivals
Cons:
Often the hottest time of the year
Often the most crowded with tourists
Spring and Fall: April, May, October
In the spring and fall, the average temperatures range between 63 and 70 degrees Fahrenheit (17-21 Celsius).
Pros:
Slightly cooler temperatures allow for more comfortable outdoor activities such as hiking
Slightly less crowded than the summer season
Cons:
Getting too cold for swimming
Not as many festivals
Winter: November, December, January, February, March
The average temperatures during the winter months range from 45 to 55 degrees Fahrenheit (7-13 Celsius).
Pros:
Oftentimes the quietest time in terms of tourists. Attractions and cities will be less crowded during these months than any other time of the year
Great time to enjoy indoor activities like museums
Holiday activities are abundant
Cons:
Coldest temperatures
Not as many opportunities to enjoy outdoor activities because of the weather
Things To Do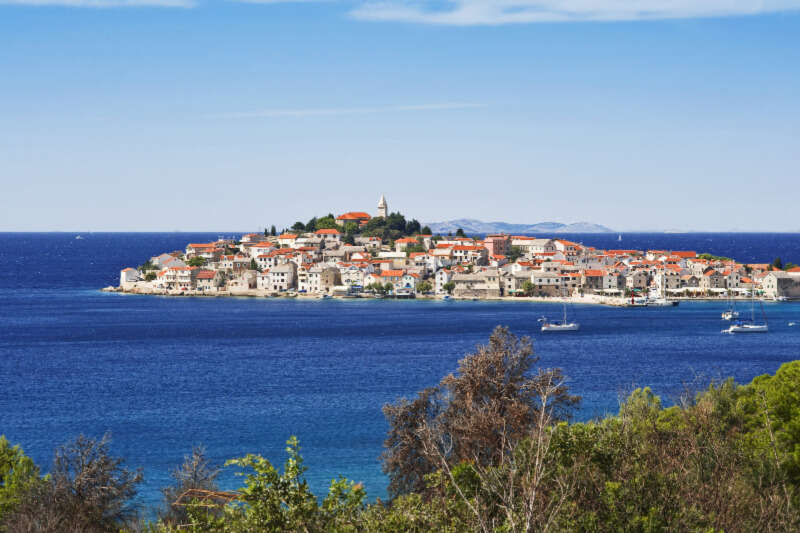 No matter what time of year you decide to visit Croatia, there are countless things to do throughout your time there. Below, we've created the ultimate list of sights to see and activities to do all around Croatia. Simply pick and choose which ones appeal to you and add them to your itinerary!
Islands
Due to its coastal location, Croatia has dozens of beautiful islands that you can explore. For some of the most stunning locations in the Mediterranean, make sure to visit Vis Islands, Cres Island, and the famous city of Hvar, located in the Dalmatian Islands. No matter where you go, you are sure to find beautiful coastal towns, stunning views, and culture, an experience that only Croatia can provide.
Beaches
You simply can't visit the Mediterranean or Croatia without visiting some of the world's most stunning beaches. Some of Croatia's best beaches include Banje Beach in Dubrovnik, Dobovica Beach in Hvar, Divna Beach in Dalmatia, and Beach Mali Bok on Cres Island. Perhaps Croatia's most famous beach is Zlatni Rat Beach, (also known as Golden Horn Beach) located on the island of Brac, just south of Split. Famous for its unique shape, stunning white sand, and crystal clear water, Zlatni Rat Beach is one of the most beautiful places in all of Croatia. Regardless of which beach you choose to explore, know that no matter what, you're in for a day of sun, relaxation, and beautiful views.
Explore Croatia's Cities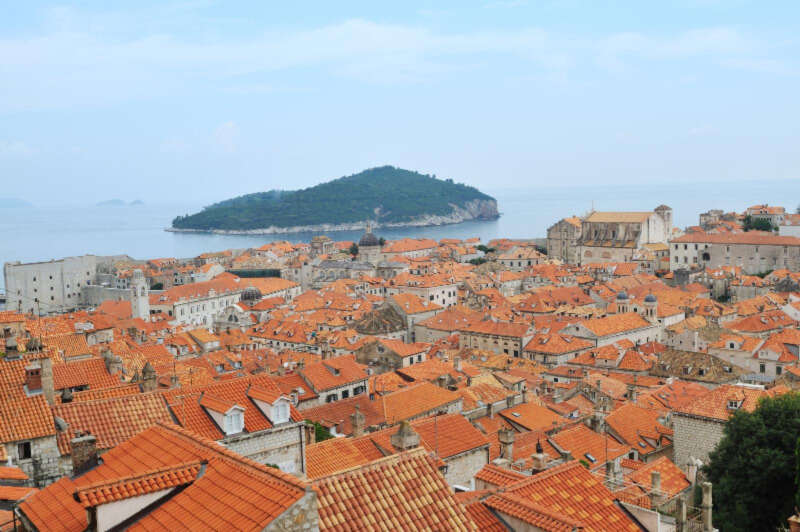 We cannot advocate enough for simply walking around and exploring different cities and towns in Croatia. The best way to learn and immerse yourself into the culture of a new location is by walking around and seeing all that each unique city or town has to offer. No matter where else you go in Croatia, make sure to see Zagreb, Split, Trogir, and Dubrovnik. While in Dubrovnik, make sure to look for some filming locations from Game of Thrones! Each city has something unique to offer, and each one could easily be a week-long vacation all on its own. Make sure to take some time to interact with the locals and really get under the skin of what makes Croatia so special.
Historical Sites
Diocletian's Palace
As a country so rich is history and ancient culture, Croatia is overflowing with historical sites to explore. In Split, be sure to check out the famous Diocletian's Palace. Said to have been built in the early 300s A.D., this is likely to be one of the oldest structures that many of us will see in our lifetimes. Collectively, the palace, as well as several new buildings that have been added within, were designated as a UNESCO World Heritage Monument.
Pula Arena
For all of the excitement of the Coliseum in Rome, without all of the crowds of Italy, head to the Pula Arena located in Pula. Unlike the Coliseum in Rome, the Pula Arena is the only Roman arena to have all four side towers still intact. It was estimated to have been built by about 70 A.D. Believe it or not, the arena has been used for present day concerts and theatrical shows. If you're lucky, you might be able to time your visit around seeing a show here!
Battlements of Dubrovnik
Finally, make sure to head to Dubrovnik and climb the Battlements of Dubrovnik. While there is a small entrance fee to climb the walls and tower, it is well worth it to experience the views from the top of this fortress like structure. Built between the 7th and 17th centuries, it isn't quite as ancient as the others on this list, but it is still well worth the trip.
Nature
No trip to Croatia is complete without spending some time in nature. Due to its location on the Mediterranean Sea, the nature and the views that you will see and experience while in Croatia are truly like no other. The country has a huge list of national parks, and we've picked our three favorites here.
Plitvice Lakes National Park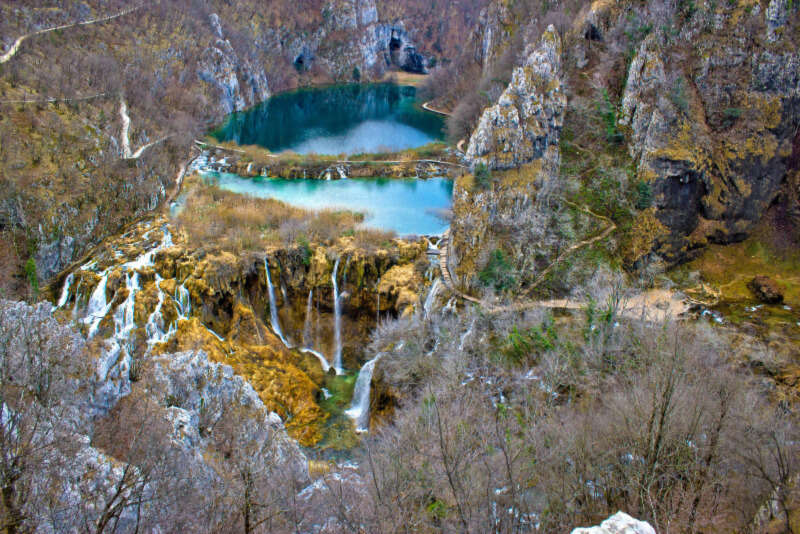 First, make sure to visit northern Croatia to see the Plitvice Lakes National Park. The park is just under 300 square kilometers, and includes numerous hiking trails, lakes, hiking trails, waterfalls, and canyons. Visitors can even ride an electric boat between some of the lakes.
Krka National Park
Further south, do not miss Krka National Park and the Krka Waterfalls, located along (you guessed it) the Krka River. In addition to the famous waterfalls (where visitors can swim, hike, and picnic), this national park is also home to hiking trails and even a monastery.
Mljet National Park
Finally, rounding out our list is Mljet National Park. Located on Croatia's 38 square mile Mljet Island, this is a larger park that has something for everyone. Visitors can swim at multiple beaches or lakes, observe wildlife, hike along numerous paths, explore ancient ruins, and even see ancient caves.
It is clear why Croatia is referred to as the hidden gem of the Mediterranean. While it is still not as popular as neighboring Italy or Greece, tourism is increasing from year to year, as people discover the beauty and all that the country has to offer. If you decide to head to Croatia, make sure to tag us in your photos, post your experiences in our Facebook group, and tell us all about your trip on our podcast! We can't wait to hear about your adventures in Croatia!
If you loved Croatia, consider visiting North Macedonia next!
22 states, 8 countries/territories, many more to go!