I'm Malika and I have multiple sclerosis. This means sitting or standing for long periods of time can be painful. My muscles flare up and I get twitchy, numb or worse painful and numb. Despite these hurdles, I love to travel. Flying with a disability, no matter if it is MS or if you are traveling as an amputee, is challenging, but being somewhere new and connecting with new people are a passion of mine. Getting to see things with my own eyes is so gratifying.

Important Tips for Flying With A Disability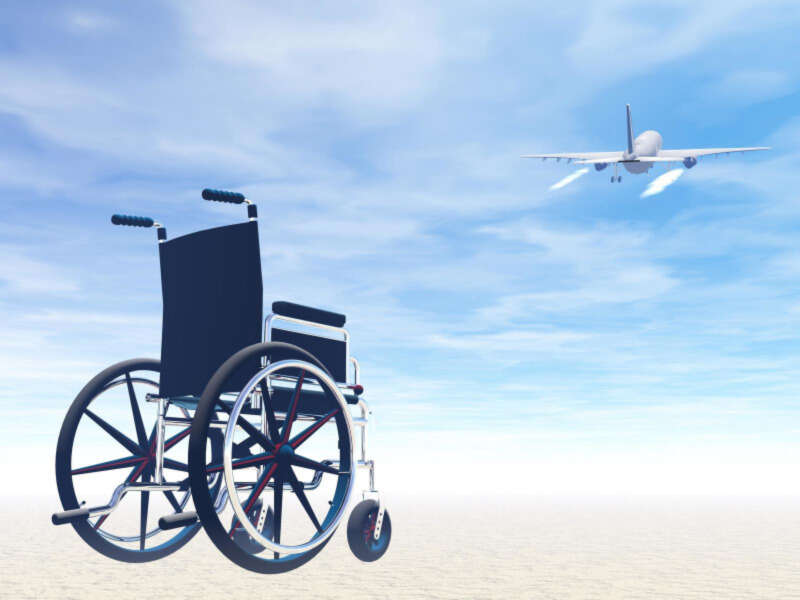 However, this means when I travel I have to check what is allowed in a carry-on for comfort. Heat Packs? Cold Packs? Medications? Here's my personal handy guide to plane packing TSA approved items. What to wear on the plane, carry-on, put in checked bags, and when you to need call ahead to ask for exceptions for flying with a disability.
This post contains affiliate links. This means we make a small commission at no cost to you if you click through and make a purchase. All prices listed are accurate at time of publication.

What to wear on the plane:
Looser pants (I prefer not wearing sweats because I feel I don't reuse them during vacation. So I'll wear leggings or lululemon pants. I still want cute, but not jeans.)
I'll wear a big jacket if I'm going somewhere cold so I don't have to pack it; plus: plane pillow!
I wouldn't recommend belts or accessories. You'll be sitting for a long time and you have to take them off at security most of the time as well.
Slip on shoes, like Vans. Slip in some insoles if you need extra support.
Wear socks! Don't gas out people on the plane with sweaty feet.
Carry-On: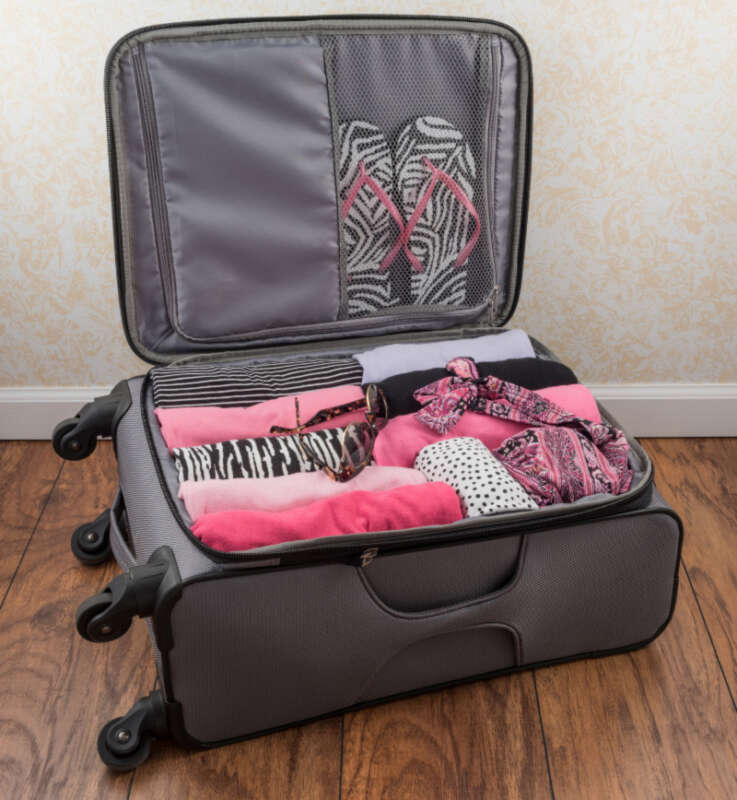 Electric blanket: Surprisingly, these blankets are actually allowed. This is a good alternative to heat packs (which need access to a microwave) or liquids that can't be taken through security. Worst case scenario, you have a blanket!
Sports cooling towels: These things are so good. I can't recommend them enough. Use a little water from the bathroom, wring it out, and snap it. They're a wrappable, movable, no liquid, cold pack!
Neck pillow: I bring an option that has support and can wrap. There's a few of these options available.
Don't Forget
Medications: Dramamine for motion sickness, Tylenol for aches, and Vitamin C drink packets for helping to boost immune.

Face mask: I have a low immune system and breathing in air that's recycled of others that may be sick isn't great. I find masks helps filter some of that out.

Toiletries: I always bring a menstrual cup and one pad with me. I have weird periods and they hit me when I least expect it. Toothbrush, travel toothpaste (you can also get solid toothpaste tabs!), dental floss, eyeliner (listen I have needs), a soft washcloth, deodorant, dry shampoo, sunscreen – all travel size, of course. I also pack all liquids in it's own bag separate so I can pull it out without my whole travel kit.

One small outfit change: it helps when you have a long flight and arrive at your destination to just have something you can quickly change into and use the washcloth to wash up and feel more human. It can be pajamas to change into while on the flight, then you can change back to your travel outfit just before you land.

Electronic chargers: I prefer these in my carry-on in case my luggage is lost.
Checked:
Bigger travel pillow of your own

Most of your vacation clothes

Any toiletries you don't feel you'll immediately need

Extra pair of shoes
Exceptions: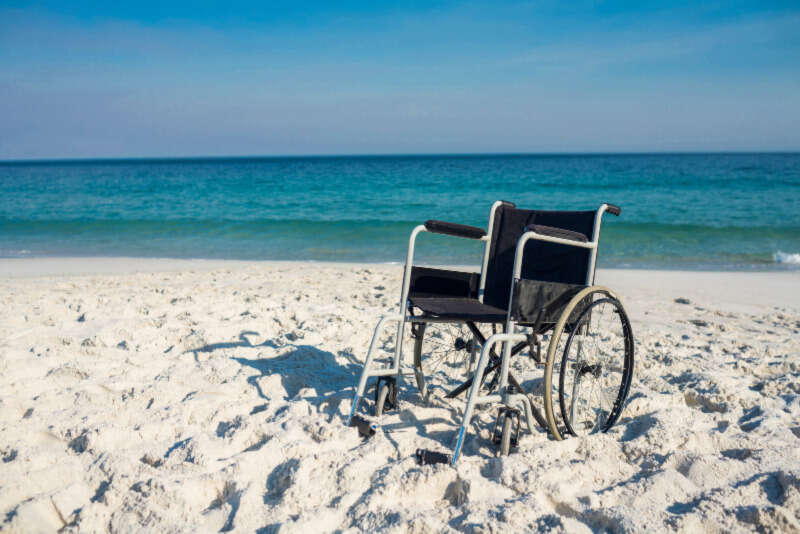 If you have mobility aids, you may want to contact the airport ahead of time. There is a special line for security and there are things that can be done to help you. For example, if you are in a wheelchair there are ones cleared by airports there; some also lift you into the plane not manually wheel you in.

Medications are where things get tricky. There are several allowances that can be made for liquid medications. You just need to inform TSA when you get to security. Must haves: They

must

be labelled clearly. Any accessories should be labelled (example pumps, syringes) and packed with medication for easier inspection – this is technically an optional step, but I find it's helpful to always do it. Any cooling packs should also be declared at this time, but they can bypass the 3:1:1 liquid rule; carry-on is probably a better bet for you then checked just in case something happens.

If you've got any extra paperwork, have it easy to reach in your carry-on. Example implants from surgeries, have your x-rays to show security!
These are my tips for flying with a disability. if you are a nervous about your trip, check out these 18 best tips for nervous flyers! Click here for 5 wheelchair-friendly cities you need to visit. Love to travel by car? We have 3 important tips for preparing a wheelchair-accessible road trip.
Click here to listen to Away She Goes, the Girls Who Travel podcast. On today's episode: Traveling with invisible disabilities.
Malika is a queer, woman of color. She has an invisible illness that causes some minor disabilities. Malika loves to travel and has been to Japan, Mexico, several places in the US, and lives in Canada. She shares her experiences with health and being a minority on her social media.