Do you want to experience the hidden gems in Amsterdam? As someone who recently lived in Amsterdam, Netherlands, I've been asked for a lot of tips in regards to where to go, what to eat, and where to stay. Like a siren's call, the beauty of Amsterdam's canals beckons to many visitors who often only have a few days to explore the Dutch capital. I always recommend staying in the Jordaan district of Amsterdam. There's something so joyful about walking along the canals.
Discover The Hidden Gems In Amsterdam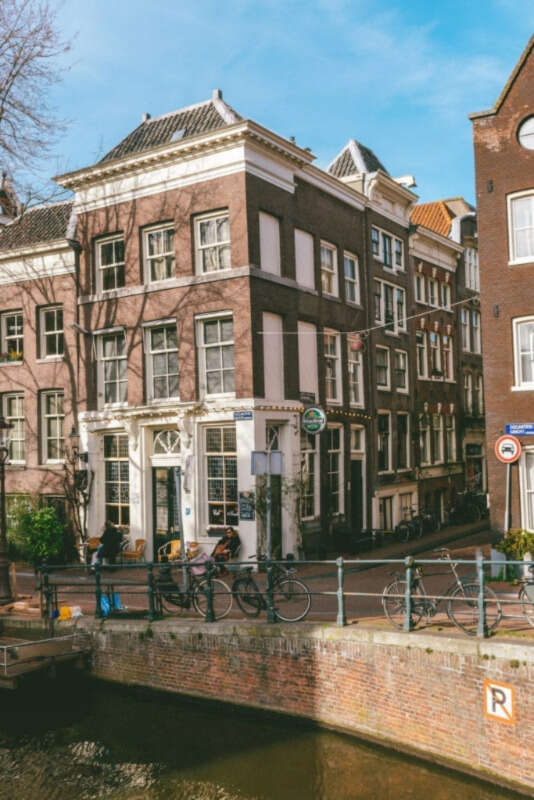 Jordaan District
If you visit on a Saturday, head to PIQNIQ or G's Jordaan for a fantastic and delicious brunch to start your stay. I always love to browse for fresh bread and other organic goodies (including cheeses) at the Noodermarkt market. From here, you can enjoy a scenic walk through the Jordaan. It is one of my favorite neighborhoods and definitely one of the hidden gems in Amsterdam.
9 Little Streets Neighborhood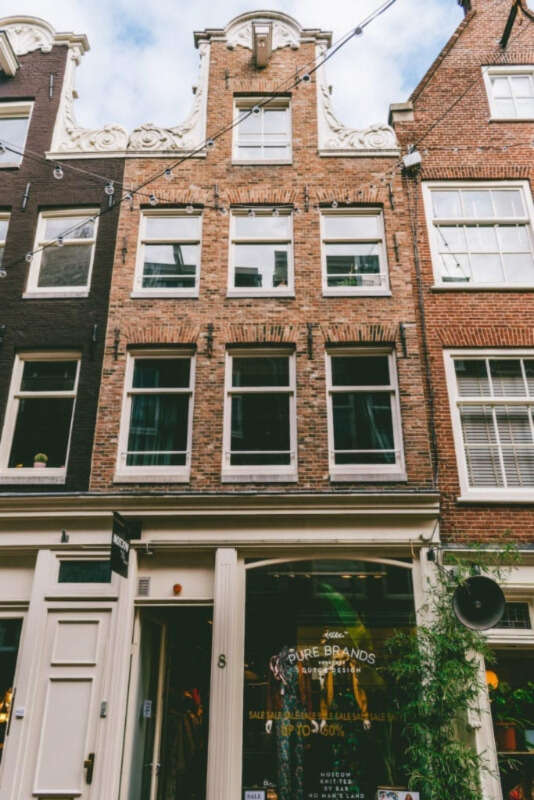 After a scenic walk, you'll end up in the 9 Little Streets neighborhood. It is full of great boutiques and cafes. I recommend King Louie. They make super comfy and fun dresses in a vintage-style! Be sure to step into Screaming Beans for a coffee.
Amsterdam Centre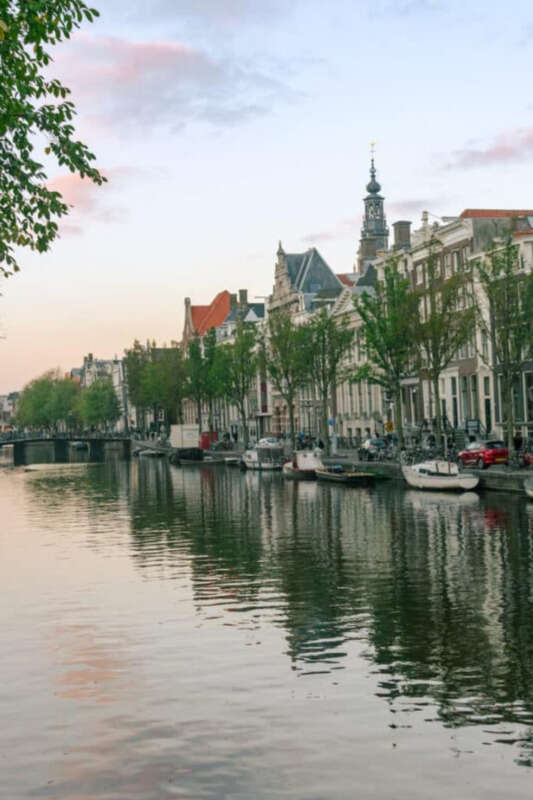 The Centre of Amsterdam isn't all crowds and sin. I always love to stop by Van Stampele Cookies for a warm chocolate cookie, one of the hidden gems in Amsterdam. I enjoy eating it within the beautiful Begijnhof. This is a historic courtyard hidden from the street. There are many secrets to Amsterdam beyond the typical sights if you know where to look. But you'll often feel like a detective as you find Amsterdam's many hidden courtyards and windmills.
Beautiful Canals and Streets
You'll find some beautiful canals and streets in Amsterdam without the crowds of Prinsengracht if you simply know where to look. I always love wondering down Oudemanpoort. You can browse for secondhand books here. As soon as you come out of the passage, you're in one of my favorite spots in Amsterdam: Kloveniersburgwal. I usually head to Cafe De Jaren for a coffee with a view of the boats floating by next to the terrace on a nice day!
Restaurant Recommendations
Are you're looking to experience the restaurant scene in Amsterdam like a local? I recommend skipping the expensive rijsttafel and heading to a small toko for Indonesian food.  Most people will get takeout from these small Indonesian shops. One of my favorites is Eethuis Pondok Indah, which is right along the canals. This small take-out restaurant is close enough to Prinsengracht canals that you can find a bench to enjoy your dinner with a view for less than ten euros.   Afterward, consider heading to one of Amsterdam's many atmospheric brown bars, filled with beautiful wooden panels.good beer, and sipping on a soy latte with a view.