Traveling to far away destination, don't we all dream about it? With covid it's not possible at the moment, but we can experience the world from our own home. Take a trip to that lovely terrace somewhere in Italy with a delicious pasta, or grab an ice cold Singha with a plate of pad thai and you are back in Thailand. It sounds super simple, and it could be! Today I will share 10 cookbooks that will transform your kitchen and feed your wanderlust. Eet smakelijk!
10 Cookbooks to Feed Your Wanderlust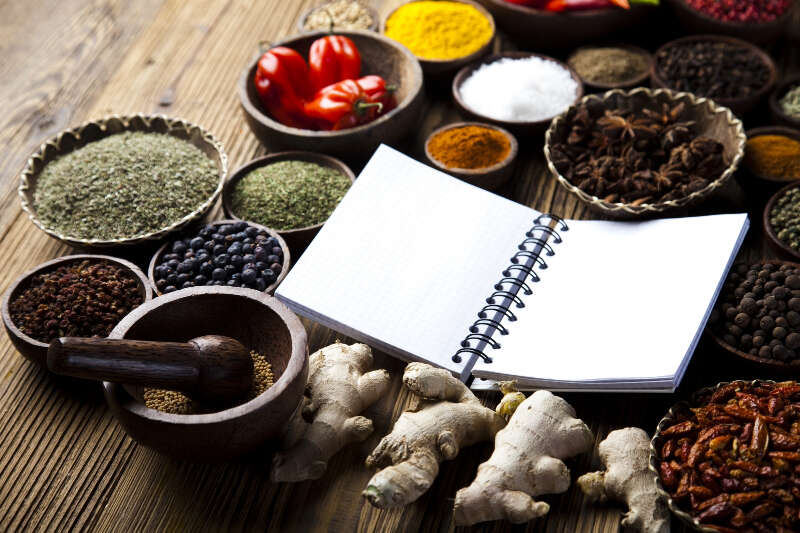 This post contains affiliate links. This means we make a small commission at no cost to you if you click through and make a purchase.
1. The Roasting Tin Around the World – Rukmini Iyer
I'm a enthusiast of tray bake dinners. You put everything on a tray and slide it into the oven. Then you set the timer, and while you are waiting you can set the table or do a dozen other things. It's that simple. When being alone, which is half of the year. I'm making a meal for just myself. So I don't enjoy being in the kitchen for a long time. Friends who do have families also rave about tray bake meals. They are mostly easy to prep, and you can help the children with schoolwork or read a book while dinner is getting ready.
This cookbook is full with international one-dish dinners, put together in six geographic corners of the world. Expect recipes that show you how easy it is to just dice a few ingredients, put them into a roasting tin and let the oven do all the work for you! At the moment one of my favourites are the brussels sprouts & leak with feta and thyme from the Middle- and South American chapter. The baked avocado with walnuts, blue cheese and honey is alsoamazing. These are two vegetarian tins, but the books also includes fish, meat and other dishes.
Buy it now on Amazon!
2. Pasta Grannies – Vicky Bennison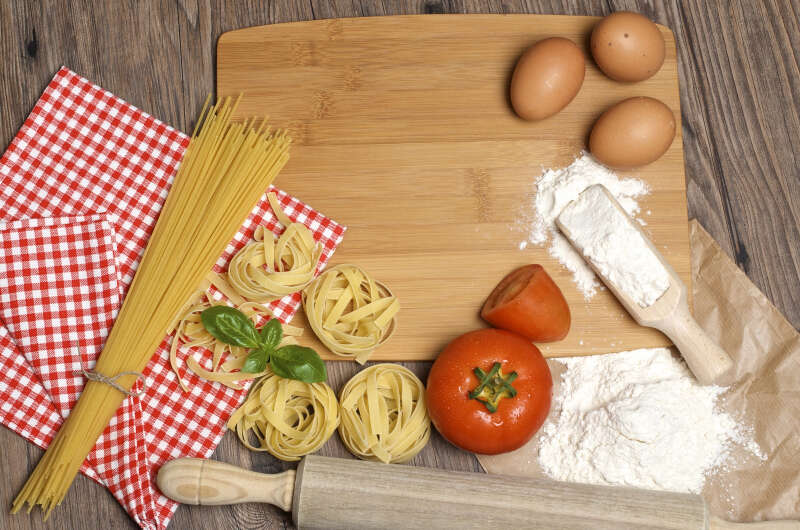 Buy it now on Amazon!
3. The Rise: Black Cooks and the Soul of American Food – Marcus Samuelsson
Do you know the story of this young man who moved to the US as an apprentice chef, with all his life savings of just 300 $? He is now running a restaurant group that roughly had an annual revenue of $ 75 million before the pandemic hit. This is the story of Marcus Samuelsson. While spending time with his adoptive grandmother, Helga, in the kitchen, he developed his love for cooking.
'It is long past time to recognise Black excellence in the culinary world the same way it has been celebrated in the worlds of music, sports, literature, film, and the arts.' In The Rise Marcus gathers an unforgettable feast of culture, history and food. He shares 150 receipts of his own in honour of chefs, activists and writers. You will find a mix of recipes for celebration cooking, but also everyday food that will trace flavours from the Caribbean, to the African continent, all over the US and afar. A real journey awaits.
Buy it now on Amazon!
4. The Unoffical Harry Potter Cookbook – Dinah Bucholz
I'm from the generation that went to the bookstore at midnight when the new Harry Potter books came out. Harry, Ron and Hermione made me realise how you can travel through stories. The movies ruined my imagination, but nevertheless I will never forget the feeling it gave me. With this cookbook you can make the snacks from the Hogwarts Express, enjoy a meal that is served in the Great Hall or experience a proper cuppa tea and the rock cakes that Hagrid gives his guest.
It may not be traveling to a country, but I couldn't leave this one out! New York Magazine said "A fun way to get kids interested in Harry Potter also interested in food." It is also a fun way for adults to feel like a child again. Maybe it will even make you want to reread all Harry Potter books again!
Buy it now on Amazon!
5. Bottom of the Pot: Persian Recipes and Stories – Naz Deravian
'I'm dating a Persian guy, so I'm cooking my way through this cookbook' wrote Steph Sia when I asked her about her favourite travel related cookbook. She really loves the Abgoosht recipe. It reminds her of her boyfriend. He hadn't had this dish since he lived in Iran. It's wonderful how dishes can bring back memories, and it doesn't matter if your lived at a place or quickly visited it during your travels
Author Naz left Iran at eight years old with her family. In the ten year following they emigrated from Iran to Rome to Vancouver. While searching for a place to land, Naz's family finds comfort and familiarity in pots of delicious foods. This cookbook opens a world of wonderful ingredients, as well as music, poetry and the bittersweet twin pulls of assimilation and nostalgia. Naz introduces us to Persian food in over 100 recipes just made at home in her American kitchen.
Buy it now on Amazon!
6. Mastering the Art of French Cooking – Julia Child
As a child my parents took my siblings and me to France for three weeks of camping. I remember that we went to the local 'boulangerie' each morning. We went all by ourselves with a little note and cash, to buy fresh baguettes, chausson au pomme, croissants and pain au chocolat. Childhood memories I will never forget. One time we went to a local festival in a coastal town. My dad decided to get mussels and escargots while we made the most ugly faces you have even seen! To make a long story short, at the end my dad had to fight us for another bite. French food has always been a part of my life, but it's not really on my regular menu. Before I watched the movie 'Julie and Julia' I never heard of Julia Child. I never knew how huge the impact of her book was, and what a great resource it is for French cooking. Even right now! Want to travel to France for a day or afternoon? Try to master quiche Lorraine, French onion soup, boeuf bourguignon. And if you really want to push yourself … try to make soufflé, sweet or savoury.
And remember, "Always remember: If you're alone in the kitchen and you drop the lamb, you can always just pick it up. Who's going to know?".
Buy it now on Amazon!
7. Asian Paleo – Chihyu Smith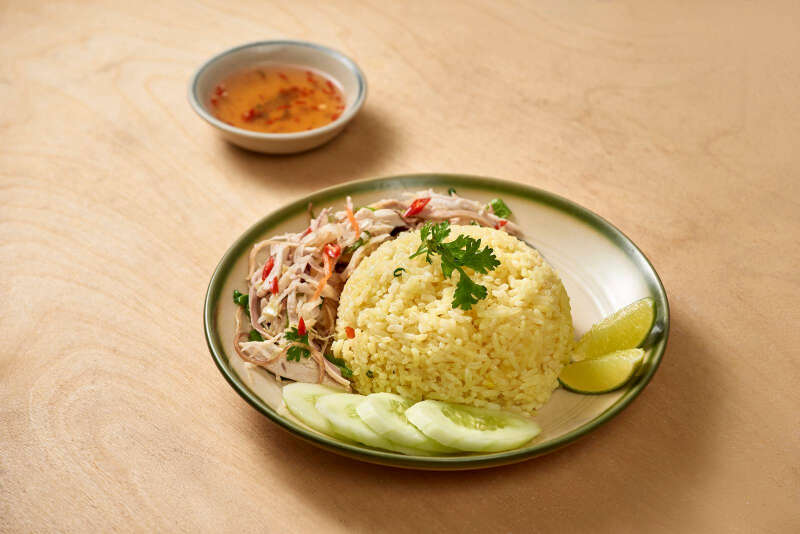 Jenny loves Asian food and always wanted to try cooking it, this is her favourite cookbook! 'I'm not the greatest cook. I found the recipes not necessarily easy to make, but they are beyond delicious, so it is worth the effort every time. I especially love that there are recipes for Paleo sauces and even flavor enhancers at the end of the book. It's not an exaggeration to say these recipes will taste as good as anything you can get at a fancy restaurant!' If you are not paleo you can always add rice or noodles to the recipe.
Buy it now on Amazon!
8. Eat Up New Zealand – Al Brown
While watching 'Dishing Up Australia' I got to know New Zealand chef Al Brown. After watching the show, and when traveling to the land down under we enjoyed some amazing meals at restaurants Brown recommended. When, a couple years later, we traveled to NZ we really wanted to visit his restaurant Depot Eatery. We never thought he would serve us himself that night. It was so much fun to talk to him about his Australia show and the food he was serving us at that moment.
To come back to New Zealand, we bought a copy of 'Eat Up New Zealand', and of course asked Brown to sign it for us! In this book you will find real Kiwi classics like roast lamb, corned beef, pies and cheese scones. The recipes are easy and generous for everybody and for each day. You will find great ideas for that weekday diner or for a night of entertaining. Your guests will most certainly enjoy the trip to New Zealand straight from your kitchen.
Buy it now on Amazon!
9. In Her Kitchen: Stories and Recipes from Grandmas Around the World: A Cookbook – Gabriele Galimberti
While talking about cookbooks, Nicole mentioned that she is in the process of writing a cookbook. However, it won't be finished for a few years. She did mention 'In Her Kitchen', which is a cookbook that she owns and absolutely loves. For this book Gabriele Galimberti made beautiful portraits of grandmothers from all over the world with their signatures recipes that illustrate the universal language of family and food. He started portraying these woman after he sat down to dinner with his grandmother Marisa. She prepared his favourite ravioli.
This cookbook is a homage to grandmothers and their cooking everywhere in the world. Do you have a favourite dish only your grandmother can make?
Buy it now on Amazon!
10. Xi'an Famous Foods: The Cuisine of Western China, from New York's Favorite Noodle Shop – Jason Wang
To be honest, I never heard of Xi'an Famous Foods. It may have to do with the fact that I'm in the Netherlands and only visited New York City twice. Steph Sia recommended this cookbook from this NYC chain. It goes into deep storytelling about Xian and China's regional differences amongst it's cuisine. She says her favourite dish is the spicy tingly lamb cumin noodles. This one that's worth making at home.
This cookbook helps you explore this vibrant cuisine and culture in your own kitchen. You will be transported to the streets of Xian, and to the kitchens of New York's Chinatown. This is what we call traveling without leaving your home.
Buy it now on Amazon!
I do hope that you got inspired by these ten titles to explore some of the cuisines we know in this world, and go beyond them. I'm sure I missed many amazing books in this list. Please share all your favourites below in the comments, and maybe soon you will find another cookbook top ten on our blog!
Martine is from the Netherlands. Six months of the year she travels with her husband who works on a cruise ship. When she isn't exploring new places she loves to read, write postcards, and crochet. You can follow her on Instagram as @martinemuis, on her blog, or watch her video's on youtube.