Are you looking for a fun and creative way to make your travel photos stand out? Sparkler drawings and light art are a fun and easy way to bring a fresh take to photos and create something truly eye-catching.
This post contains affiliate links. This means we make a small commission at no cost to you if you click through and make a purchase. All prices listed are accurate at time of publication.
How to create sparkler drawings and light art
If you're new to the world of creating beautiful designs with light and sparklers, you're in luck: it's pretty easy. The hardest part is figuring out how to set your camera up. Before we get into photo ideas, let's start with just a few tips to set you up for success.

Shutter settings
For a real honest-to-goodness camera like a DSLR or a digital camera, you're going to want to shoot with a long exposure of at least 1-2 seconds (or longer if it's going to take you more time to create your drawing). Every camera is different, so you'll need to check your camera's instructions to find out how to do that.
For your phone, you can download a slow exposure app like Slow Shutter Cam.
On iPhone, take the photos in Live. Afterwards, go to your photos and swipe up. Under effects you will see "Long Exposure."

Camera setup
No matter what device you're using, make sure it is on a stable surface like a tripod. It might feel like you can stand perfectly still, but with long exposure every single little jiggle will get captured and will ruin your photo.

Lighting
You can light sparklers during the day, but it's not really that much fun. We all know that sparklers are more beautiful when they glow in the evening light. Well, the same goes for sparkler drawings and light art. These photos work best in the dark or at dusk/dawn. Basically, you want to try and take the photos during the same time you would use a sparkler anyway.

Creating the look
These types of photos are most often called sparkler drawings but sparklers aren't your only option. And in fact, if you're traveling, you probably don't want to be carrying sparklers around in your carry on. You can use any form of light from your phone flashlight to these mini colored lights.
Now that you know how to do sparkler drawings, what should you do? We've got five fun ideas for you to try out:
Note: Be sure to observe all laws and rules when taking photos and to be aware of your surroundings at all times. Be respectful of the community and culture that is sharing their home with you. Make sure that you are not touching, desecrating, or damaging anything for the 'gram. We love getting good photos too but causing harm to objects, people, or even yourself is not worth it.

1) Capture the moment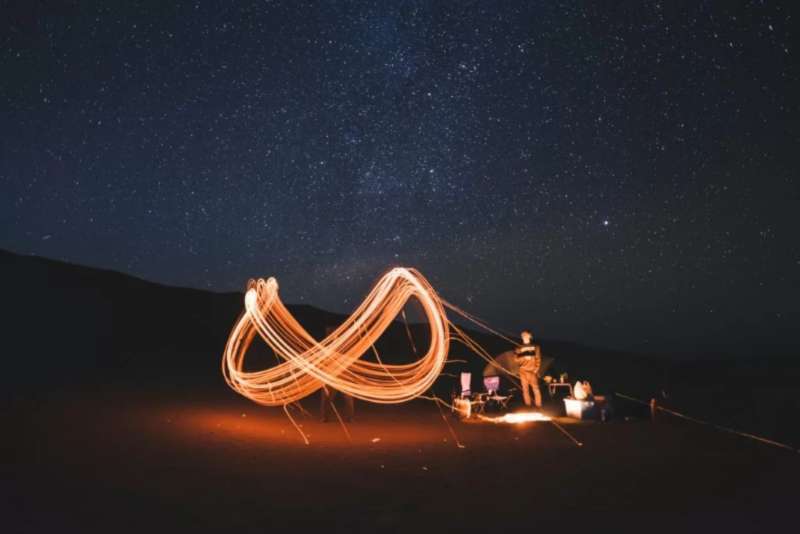 Next time you're having an amazing night on your travels, why not add a little something to it? Take your photo from awesome to epic with a light design that will capture the magic of the moment. Set up your camera far enough away that you can capture the whole scene. Where you are, what you're doing, and your design. Then go for it! Let your feelings guide you as you create a shape that helps the viewer join you in your experience.

2) Write a word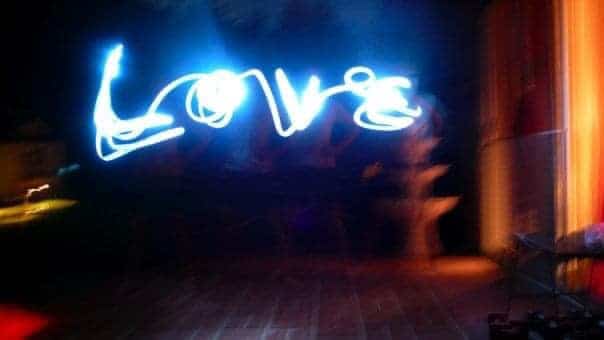 Can't get more classic than a sparkler drawing with words! This is such a fun and easy way to memorialize something special. Write where you are or a word you want to remember about your travels, or a message to a loved one back home.
Keep in mind that writing a word is a little trickier than some of our other suggestions, because it requires a bit more precision and may take a few tries to get it right. You can try doing it all yourself, or if you are traveling with a group you can have each person be in charge of writing one letter.
Also depending on the device you're using, the image might be flipped (some phone cameras will "mirror" the image and some won't) so you'll want to do a test run before to see if you need to write backwards. You can also use photoshop or an app to "flip" the image.

3) Highlight something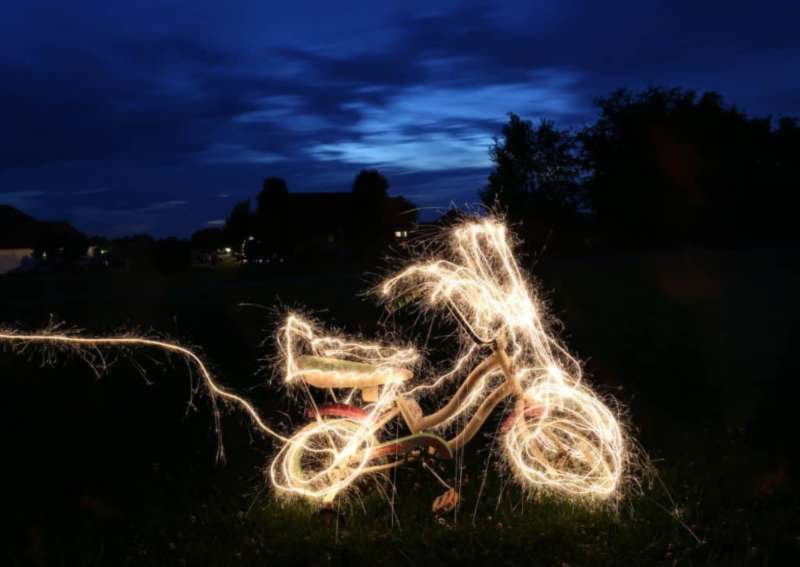 Have you come across something incredible on your travels? Maybe it's a well known landmark or maybe it's just something that's special to you. Use sparkler drawings to capture it in an entirely new way! Take your sparkler or light and trace the outline to make an unforgettable photo.
We mentioned this above, but it bears repeating here — make sure that you are following all laws and rules and that you are treating all objects you come across in your travels with respect. Make sure you are not touching, tracing, or making "art" out of something that is fragile or has important religious or cultural significance.

4) Add something extra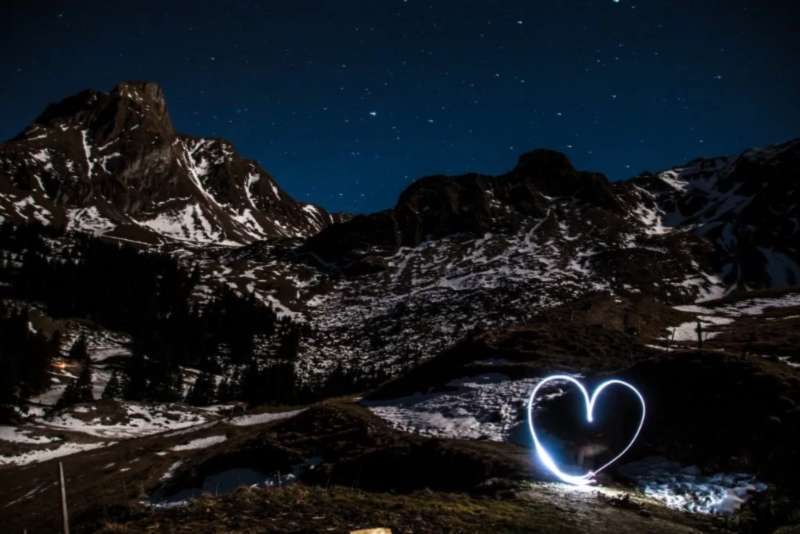 Sparkler drawings are cool, but they don't have to be the center of your photo. What if you could just add a little something extra to your photos instead? Rather than making the drawings the largest, most colorful part of the photo, do a small design that drops in a little pizazz but doesn't take attention away from the rest of your beautiful photo.

5) draw something
Let your inner artist loose and have fun! Everyone has seen the Eiffel Tower before, But have they seen a sparkler drawing of the Eiffel Tower next to the Eiffel Tower? What about bringing new life to a statue with a little creativity and design? Think about what shapes you can create and what stories you can tell just using light and a little bit of imagination.
Have you used sparkler drawings during your travels? What are some of the fun ways that you've incorporated slow exposure light into your photographs? We'd love to hear your tips or see your photos. Share them in the comments below or join us in the Girls Who Travel Facebook community and post your pictures and tips!
Founder of Girls Who Travel. Penchant for travel, yoga, writing, marketing, high heels and words like penchant.