Are you looking for the best spring hikes in Washington? Spring is a beautiful time in Washington. The weather is starting to clear and it's time to get the dust off those hiking boots. While Washingtonians are notoriously hardy people and are happy to be in the great outdoors in any weather, they still love the magic of spring, when the world comes back to life.
10 Best Spring Hikes In Washington State
While snow can be found at elevation until early summer, there are lovely hikes in the lower elevations, too. With that in mind, here are our picks of the best spring hikes in Washington.
Easy Trails
Let's start off easy. Maybe you hit the gym hard all winter, but being outside in nature is still a different story.
Falls Creek Falls
Get your hiking mojo back with this super short and easy hike. Falls Creek Falls trail is only 0.3 miles long, but it features a beautiful waterfall!
2 Great Trails at Deception Pass
Deception Pass is a strait separating Whidbey Island from Fidalgo Island. It's a stunning piece of real estate year round. It doesn't usually snow much on the coast, which makes it one of the best spring hikes in Washington.
Lighthouse Point and Lottie Point Loop Trail
There are several hiking trails in the area. This one is a favorite and easily one of the best spring hikes in Washington. It's a 2.4 mile loop, heavily trafficked in the summer, but quite peaceful during the rest of the year. It's good for all skill levels and features some of the most breathtaking views you can imagine. (Don't forget to tag Girls Who Travel on Insta when you post those stunning selfies!) The trail is in good condition and great for the whole family. Bring your puppers, but keep him on the leash. Note: parking requires a Discovery Pass, or you can pay a daily fee of $ 10 US. If you are in the area for a while, I recommend investing the $ 30 US for the Discovery Pass, since it costs the same as three days of parking fees.
Sares Head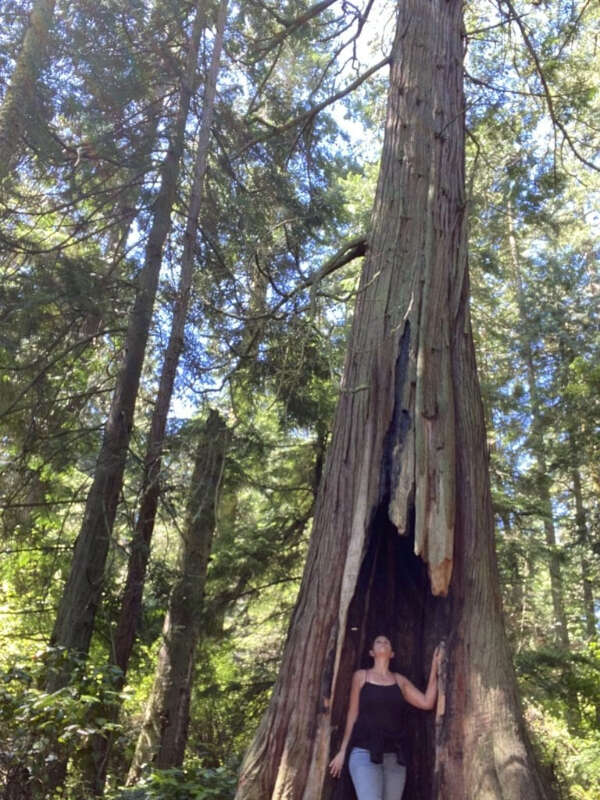 Another nice, easy hike in the Deception Park area is Sares Head. It's an easy 1.3 mile out and pack trail in a beautiful forest. You don't have to go to Redwood Forest to see some of these impressive giants. They grow in Washington, too. Bring your kids for this fun, clearly marked hike to Machin Overlook, which will reward you will spectacular views.
Cherry Creek Falls Trail
Calling all waterfall lovers! The Cherry Creek Falls trail is a 5.1 mile out and back trail near Duvall, Washington. There's a little bit of elevation to tackle – 636 feet, but it's quite doable. Be careful, this trail can get muddy. If there's been a prolonged period of rain in the area, hiking here may not be a good idea. However, if that's not the case, this is one of the best spring hikes in Washington! You will have to cross a few streams, but the waterfall is beautiful and will make up for potentially wet feet!
Moderate Trails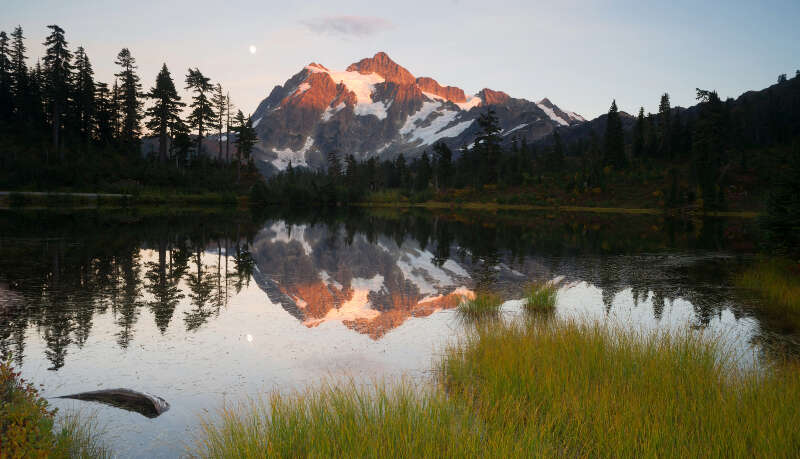 If you have indeed been hitting the gym all winter and feel ready for a more challenging hike, these moderate trails are some of the best spring hikes in Washington.
Lewis Butte Trail
The Lewis Butte Trail is one of the best spring hikes in Washington. It's accessible as early as March, and later in the season this 4.9 mile lightly trafficked loop trail located near Winthrop will delight you with wildflowers galore. Bring your four-legged friend along (but keep her on a leash!) and explore the great panoramic view at the top while tackling just over 1000 feet in elevation.
Lake 22
The Lake 22 trail in the North Cascades is one of the best spring hikes in Washington, though you should reserve it for late spring. Hike it starting in May, and you will be rewarded with stunning mountain views of Mount Pilchuck. Get access from the Mountain Loop Highway, East of Granite Falls.
Wander through Washington's lush rainforest. Face some gentle but persistent switchbacks on the way to a large stream which outlets from Lake 22. Wear sturdy, waterproof boots. The trail is rocky, and you need to be prepared
Coyote Wall Loop Trail
Hit this 6.8 mile loop trail near White Salmon, Washington. There are some steep inclines that add up to a 1624 foot elevation gain, but you will be rewarded with lake views and impressive views of the surrounding area. The ever-changing terrain will keep you interested the whole way. You can alter the route and make it longer or shorter, depending on your mood of the day, by taking one of the many connecting trails. Watch out for the occasional mountain biker.
Hard Trails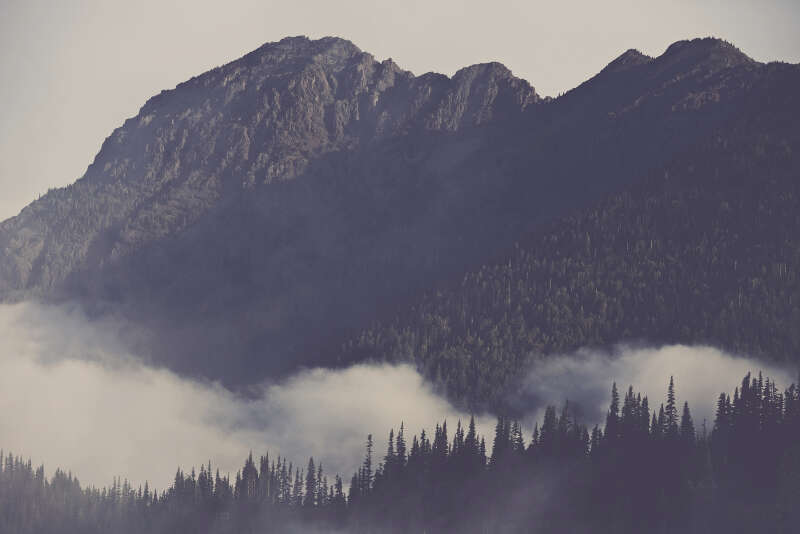 Are you super fit and looking for the best spring hikes in Washington? We found a few hard but rewarding trails for you!
Dog Mountain Trail
Hit the Columbia River Gorge area! If you are an experienced adventurer, this is a fabulous trail for you. This trail near Carson, Washington is accessible starting in March. It's a 6.5 mile loop that is heavily trafficked, though mostly during the summer months. Note that there no streams can be found on this hike, undoubtedly one of the best spring hikes in Washington. Make sure to come well prepared with snacks and liquids. Part of this trail is maintained, and ropes are needed for the steep part that follows.
Another important thing to know: if you decide to come here during peak wildflower season (mid April to mid June) you will need a permit to hike. Click here for additional information.
Mount Storm King
Are you looking for a leg burner? Mount Storm King is not just that, but one of the best spring hikes in Washington. This trail is located on the Olympic Peninsula, and you will have to pay an admission fee for the Olympic National Park. Located near Port Angeles, Mount Storm King is best used from April until October.
Mount Pilchuk Trail
Most trails in this area aren't accessible until at least early summer, when the higher elevation trails are finally snow-free, but Mount Pilchuk is an exception. You will still encounter snow in the higher reaches of the mountain during spring, but most people start hiking there at that time. To be safe, make sure to check reports about trail conditions on the Washington Trails Association website.
This trail near Granite Falls is 5.2 miles long, with an elevation gain of 2122 feet. Make sure to bring proper gear and your camera for the breathtaking views!
Note: Road to the trail is in poor condition, with large potholes. It's best to attempt it with an SUV.
Spring hiking
There are plenty of beautiful places to go hiking in the spring, but these are our favorites if the best spring hikes in Washington! No matter which trail you choose, do your due diligence and research beforehand. With proper knowledge of trail conditions, you can come prepared and not end up in a pickle, but instead enjoy the beauty Washington state has to offer.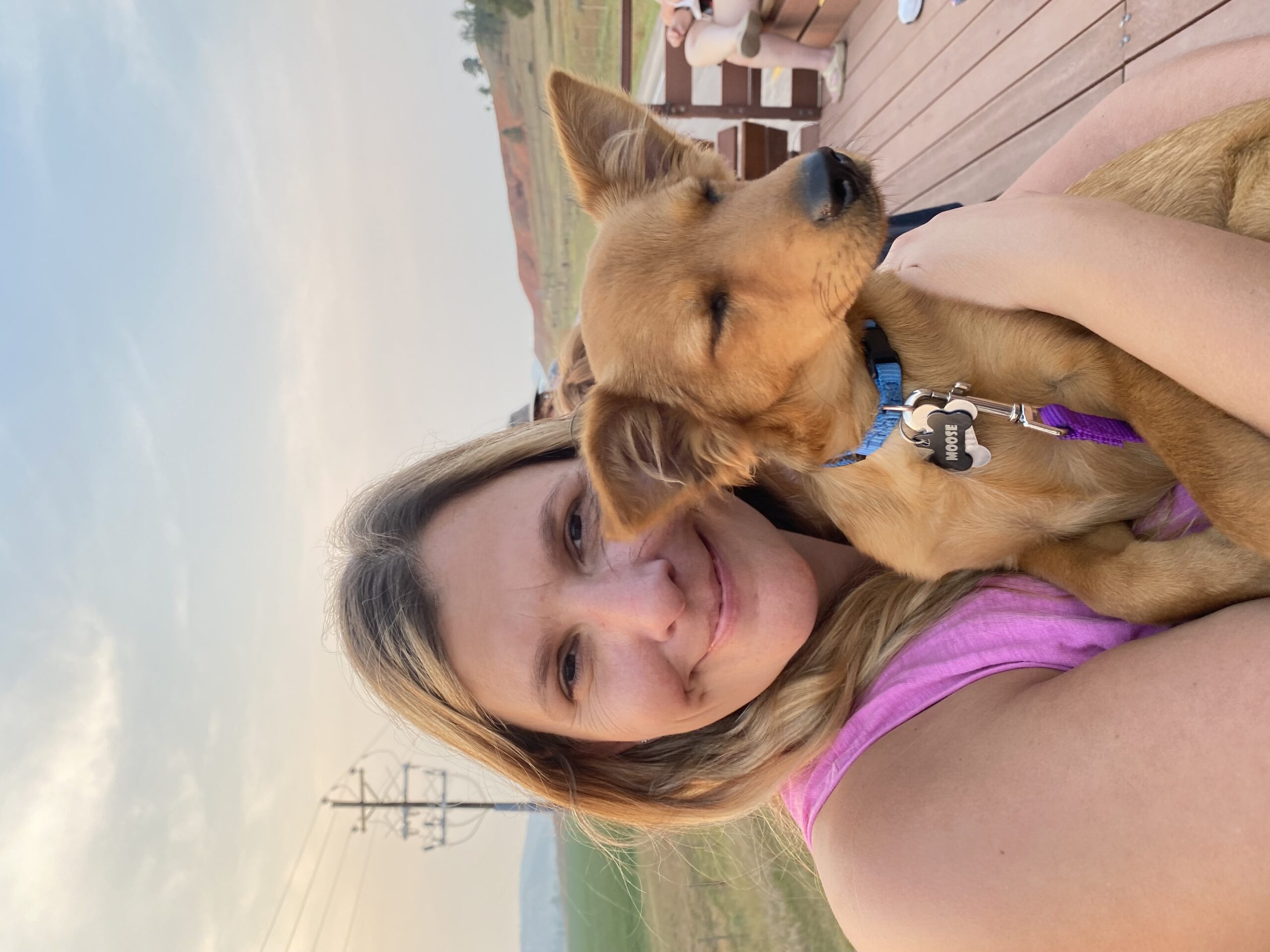 Jenny grew up in Germany. All she ever wanted out of life was to leave and have adventures. Jenny always traveled as much as the budget would allow, and when she met her husband traveling became a full-time thing. You can follow Jenny on her blog and Facebook.