There are many reasons to travel alone. Finding the perfect travel buddy is unbelievably hard! First, you need to find a time frame during which you're both free, then decide on the length of your journey, and pick one (or more) countries that you both want to visit. Even more importantly, you have to make a budget that is feasible for both parties, but also doesn't force one of you into compromising due to the other's more limited financial resources.
Now imagine arriving in a place and realizing that you have totally different plans for your time abroad. While you're a total beach bum, your travel buddy can't wait to explore the city's historical sites (or vice versa). Or maybe you have the same interests, but slowly start to get fed up with each other. This is more common than you think: while I was traveling around the world, I met two girls who decided to continue their journeys separately for the sake of their friendship.

4 Important Reasons to travel alone
If all of that stress doesn't sound like the relaxing trip you have in mind, you might want to consider traveling solo. Here are four reasons why you should.

1. Make Your Own Budget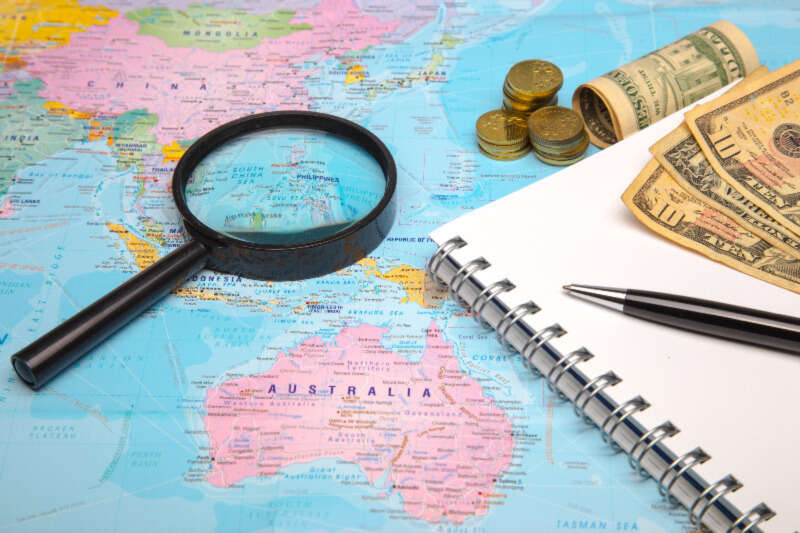 Financially, traveling solo has both benefits and drawbacks. On the one hand, things like hotel rooms and rental cars might be a little bit more expensive, as there won't be anyone to split costs with. On the other hand, you'll be able to create your budget completely independently, without considering someone else's plans. It's completely up to you how you splash your cash: maybe you want to you to eat in a nice restaurant from time to time, but you're totally fine with sleeping in a hostel bunk bed — nobody's there trying to tell you it should be done differently.

2. Create Your Personal Itinerary
When I was traveling solo around Australia, I stayed in Coober Pedy, a small town with only 1,700 inhabitants that's located in the outback between Alice Springs and Adelaide. The town is known as the world-capital of opals, and I really wanted to see the mines and buy an opal ring right from its source. A lot of people I met thought that was a weird idea because "no one travels to Coober Pedy", and I was in fact the only person who got off the bus there. Despite others' doubts, it was a great experience: I stayed in a fascinating underground hostel (due to the extreme heat most locals live underground) and bought a beautiful opal ring, which I still wear every day. It's the best reminder of my seven-month-long journey.
When traveling solo, you're the only one who has to enjoy the travel itinerary. That's one of my reasons to travel alone. If you like a place more than expected, you're free to stay longer! You don't like it? Leave earlier! You can see all the spots, and do all the things you want to, without having to compromise for someone else.

3. Meet New People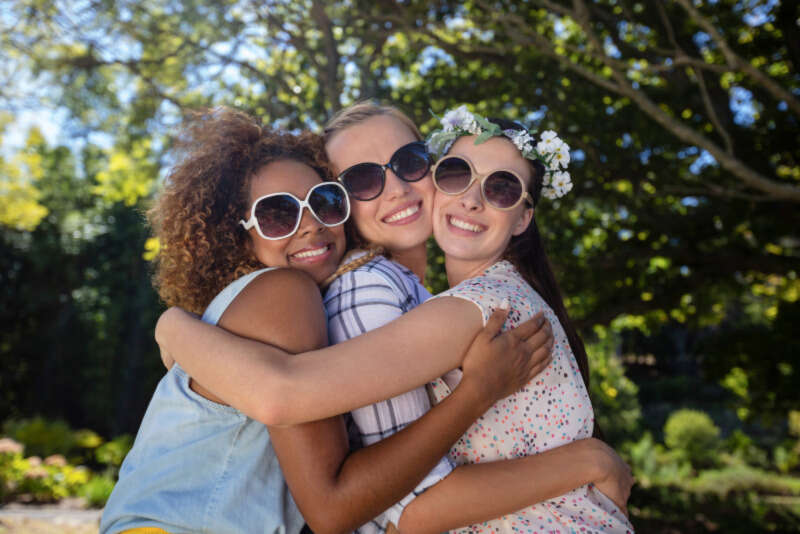 How often would you start a conversation with a stranger, if you already had a friend to talk to with? I'm guessing very rarely! But how often would you do it, if you were on the road by yourself for weeks or months? Most likely, a lot more.
Hostels all over the world are full of solo travelers looking for someone to hang out with. You'll most likely spend an enjoyable day or two with the majority of people you meet, before you have to part ways again. But you could also come across someone with similar interests, who is on the same route as you, decide to stick together for weeks, and stay friends for life. The opportunities to meet interesting people while traveling really are endless!

4. Learn to Love Your Own Company
A lot of people cannot stand the idea of being by themselves for longer than a few hours. They quickly feel lonely, or just don't enjoy being alone with their thoughts.
When traveling solo, you'll often be surrounded by people you've met on the way; however, there'll also be a lot of "me time". I often enjoyed being alone during my own solo travels. At first, I tried to make friends in each destination as soon as possible, but, after a couple of weeks, I sometimes intentionally didn't approach anyone. Being alone gave me the time to reflect on the things that I had experienced so far, catch up with my travel diary, or simply spend some me-time at the beach. And — as cheesy as it may sound — I even figured out what I wanted to do upon returning home.
These are the reasons to travel alone. So, even if you can't imagine it right now, traveling solo will definitely teach you how to enjoy your own company, which, I think, is an important skill in itself!