Today I want to talk about responsible travel tips. Being a responsible traveler isn't just about not littering and minimizing our carbon footprint as much whenever possible. It's also about being a global citizen. Traveling is an opportunity to not only learn about others but also to share our ways with them. It is important to understand the stark differences and not "flaunt" what may be perceived as "better than," or judge what may be perceived as "less than." Instead, let's teach our new friends what we have to offer instead of just taking from our hosts. Here are some responsible travel tips you can follow to be a better global citizen.
Responsible travel tips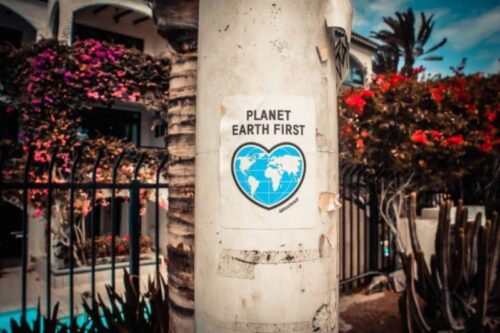 Reduce waste
Carry a water bottle from home and take it back with you when you leave. Bring a bamboo cutlery set and a bamboo or metal straw.
Carry your own shopping tote or daypack to the store. Just because the shopkeeper gives you a plastic bag doesn't mean you should take it. This is where your tote comes in! Politely decline or return the plastic and opt to store your shopping in your tote.
Try to find proper trash receptacles, not just a burlap sack under the fruit stand with the vendor's rubbish in it. More and more countries are jumping on the recycle train these days! Look for a trash can with a pile of plastic bottles. It may not be labeled with a recycle logo, but it's likely in the right place!
Speaking of trash: don't just leave your unwanted things in the hotel for the maid to dispose of. Just because you think someone may appreciate your tattered T-shirt with a NY Yankees logo on it doesn't mean they will. Ask first, otherwise, you're just dumping your junk in another country that likely has trash disposal problems, which are more and more common these days.
Understand your Carbon Footprint
These days, there is a lot of serious talk about the damage to our planet from air travel – and all other forms of travel, for that matter. Educate and involve yourself with Carbon Offset Programs, which are available through most airlines. Essentially, you can pay a fee in addition to your airfare and your airline will contribute that fee to a Carbon Offset Program for you. Even better, some airlines let you choose your own Carbon Offset Program and how you'd like your donation to be allocated, such as Gold Standard's dozens of programs and campaigns across the globe.
Our planet is in crisis mode. We need to take our new knowledge of what it takes to be environmentally and socially responsible as global citizens and spread this through our actions. And always remember: "Take nothing away, leave nothing behind."
Laura is the founder of Get Out There Tours and leads educational and culturally responsible trips across the planet. Upcoming trips include ones to Thailand (her "Signature Trip"), Bali, Sayulita, Mexico, and Vav'au, Tonga to swim with Humpback Whales. Laura's purpose in life is to challenge herself and others to "get out there" and "live this life" though travel and cultural interaction. For more information, see her website at www.getouttheretours.com or follow her on Instagram or Facebook at the same name.