Welcome back to our Meet and Greet Monday! Today, Girls Who Travel gets to chat with GWT moderator Manisha Panwar.
Quick-Fire Questions
GWT: What's your favorite way to travel? Planes, trains, driving, etc?
Manisha: Trains.

GWT: Hostels, hotels, or homestays? 
Manisha: Hotels.

GWT: Are you a planner or do you go with the flow when you travel?
Manisha: Planner.

GWT: Would you rather explore landmarks or local favorites?
Manisha: Local Favorites.
Soundbites
GWT: Tell us about the thing you do that you're most proud of. Why are you proud of it? What about it is inspiring to you?
Manisha: I love my work as an Executive and Performance Coach. It allows me to connect with different and diverse people and I have learnt to gather perspectives. It helps me impact people's lives and lets them explore their own potential – something I truly believe in exploring! I simply ADORE my family and my daughter is the most precious thing on earth for me!

GWT: What is your favorite travel tip, piece of advice, hack? 
Manisha: Do not research too much about the place you are going to. Let it surprise you!

GWT: What is your travel style? How would you describe it?
Manisha: I want to restart traveling solo. As of now I love traveling with my family.
Let's get into the details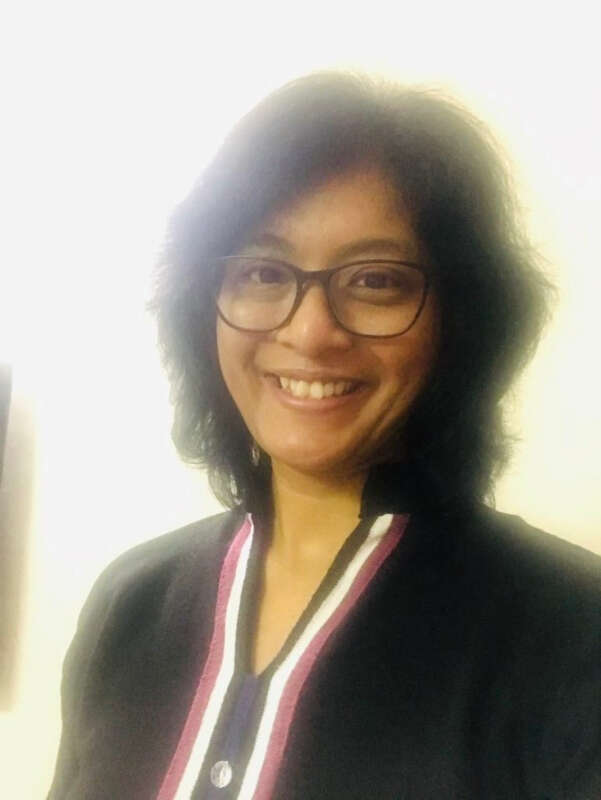 GWT: What's the biggest lesson you've learned from travel that you'd like to pass on?
Manisha: Travel helps in opening up your mind to new cultures, people and diversity that cannot come only by seeing new places on TV or reading about it. Being on ground, soaking up the energy, the vibes and the feels of a place invigorates you in many ways and travel also makes you smarter – to deal with situations / experiences you may not come across in usual day to day life.

GWT: Have you ever met anyone interesting or made a new friend while traveling? Tell us about it!
Manisha: Oh yes! I have. The person I met recently (in 2018) is fellow GWT traveler Martine. She introduced me to this wonderful world and since then I have learnt so much about travel. Things that I would not have even thought of! Because my husband is in the military, we travel and live in new places all the time. I have made many friends because of this. Each time we travel to live in a new place for a couple of years, I know there is a new person somewhere who I can call a "friend" soon! Brings me to another memory, I was traveling solo (much against my wishes) for the first time when I was 16 in an overnight train. My fellow passenger was a Yogic / Sadhu and I was intrigued by his personality. After a while he took out a book to read and I was very curious about it. He struck up a conversation and introduced me to John Grisham's writing. That journey taught me not to judge people just by what they wear or what my notions are about them, Needless to say John Grisham has been one of my favorite authors since then.

GWT: What do you credit most to your success?
Manisha: To me, the definition of success is very relative and it keeps changing over years. Credit to all that I have and want to achieve has been the experience I have had as a military child and later as a military wife. Travel then is just a part of my DNA and that has made me learn so much more than I would have learnt in one place. I think the life and quality of the armed forces has given me so much that no matter where I go, I will always carry it with the me!
Check out Manisha's website or follow her on Facebook, Twitter, Instagram or LinkedIn.
Her Adventures is an education and empowerment community dedicated to helping women explore beyond their boundaries. We welcome all people who identify as non-masculine/non-male to connect, educate and inspire each other with their stories, fears, knowledge, questions, and ideas. Because together we make each other strong. We hope you will join us and see the world.